Woman Discovers Rare Find Hidden in Her Aunt's Piano and She's Cashing In!
When you look around your house, do you wish you could just get rid of some stuff? We all end up with too many "things"; giving them away sounds like a wonderful idea. For example, Ellen Kelly's Aunt Nora was cleaning out her home and decided to give her antique piano to Ellen.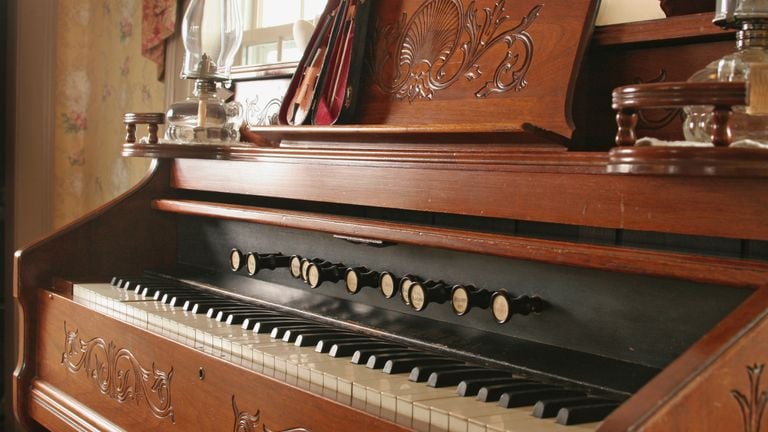 Ellen was thrilled, but one day as she was dusting it, she found something inside that changed her life.
The Surprise Inside
Ellen was certainly pleased that she decided to open up the old piano to clean it. She never expected something to be hidden inside the instrument. Her aunt was a bit quirky at times, but Ellen was terribly fond of her and was happy to have this memento.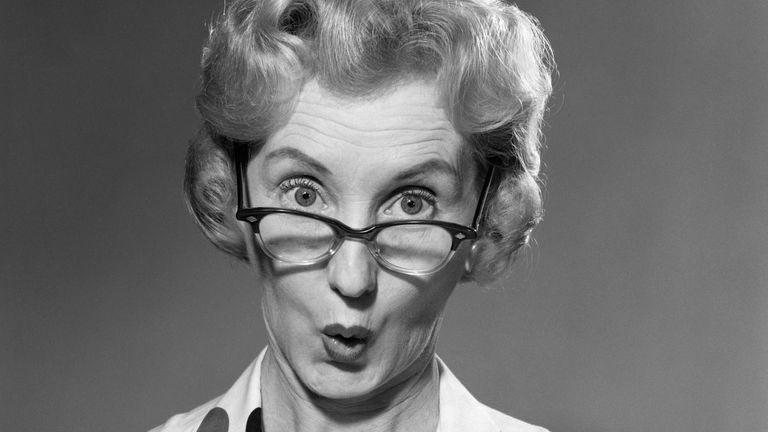 After Ellen took a good look at what she found inside, she had to sit down and contemplate the find. What should she do with it? She finally decided to tell someone about it because it was not right to keep it to herself. When she did come forward, it changed her life.
Some Background about Ellen Kelly
Ellen lived in Westernport, Maryland, and worked as a clerk at West Virginia's Potomac Valley Hospital for almost 40 years. She loved her job, helping patients, and getting to know the staff; after all that time, she was a fixture at the hospital.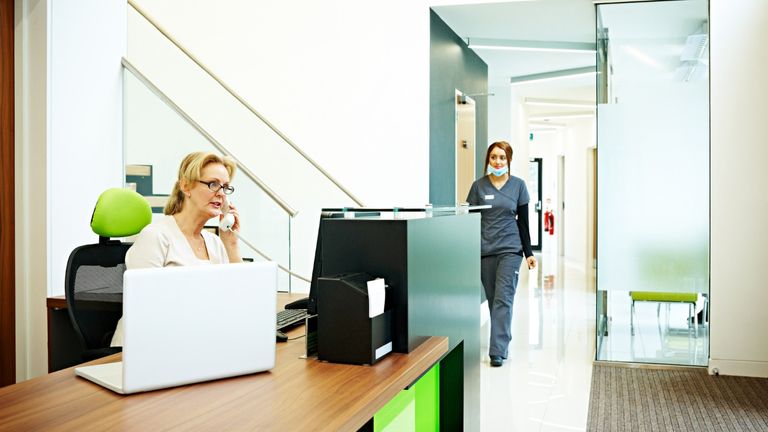 The job worked perfectly for her because there was no commute – she lived right near the hospital and could walk to work. Still, keeping a job for 40 years is quite a record, and Ellen felt fortunate that she was so satisfied in a wonderful position.
A Young Musician
As a younger woman, Ellen was highly interested in music and loved playing piano. It was one of her fondest dreams to become a pianist and create beautiful music. Somehow she held that dream all her life.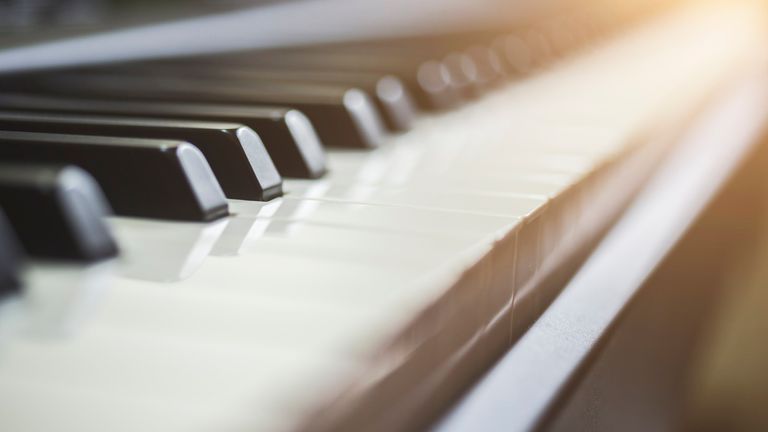 One of the motivations behind her desire to learn music was the beautiful piano at her Aunt Nora's home. When she visited her aunt, she would stare at the beautiful instrument and wish with all her heart that she could learn to play it.
Aunt Nora
Nora Kelly was Ellen's aunt, and the owner of the piano. Aunt Nora knew that her little niece Ellen desperately wanted to play the piano; the look on Ellen's face showed her fascination with the antique piece.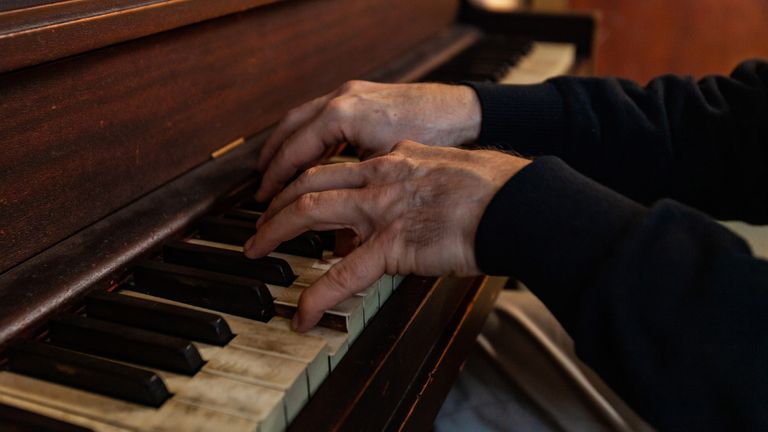 But Aunt Nora would not allow Ellen to play the piano. As soon as Ellen approached her aunt and began talking about it, Aunt Nora would immediately end the discussion. She told Ellen that the piano was not for playing, just to look at.
Strict Rules
Ellen was always curious as to why she could not at least try to play the old piano. All she wanted was to play around on the beautiful keys a bit and try to make some music. But Aunt Nora was firm about her rules.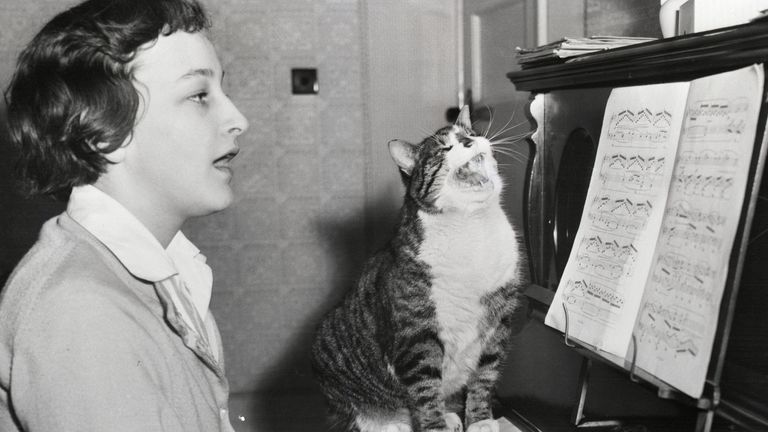 Ellen says that she never remembers the piano being played, and also recalls that her aunt was a bit of a grouch about most things. Not wanting to seem disrespectful to her elders, Ellen did not push the subject and just looked longingly at the piano whenever she visited.
Nora Passes Away
Aunt Nora died in 1969 when Ellen was still a teen. Ellen secretly hoped that her family might inherit the beautiful piano and that she'd finally be able to play it. Maybe, just maybe, her fondest wish would come true.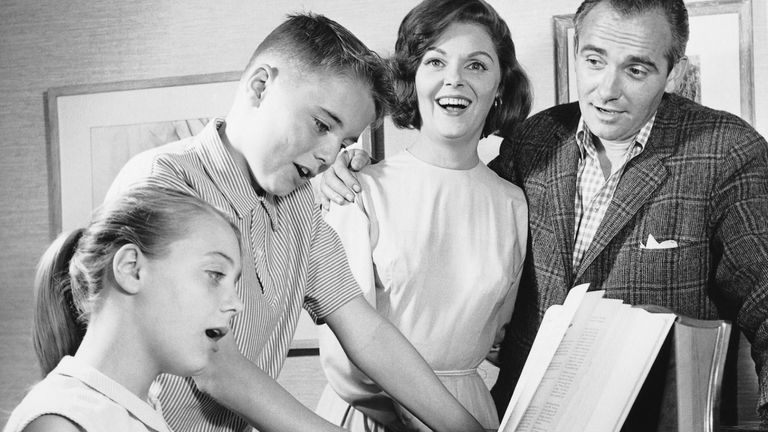 But she had no such luck. The rest of the family kept the instrument and had no plans to sell it or give it away. What Ellen didn't know was that the instrument had a curious history with the Kelly family; it had been handed down from generation to generation for several decades.
Time to Clean Out
Finally, the Kelly family decided it was time to clean out Aunt Nora's house and bid farewell to the beloved piano.  In 1992 the family held an estate sale. Much as they had an attachment to many items in Aunt Nora's house, they knew it was time to clear out the house.
It wasn't easy for the family to say goodbye to the many items Aunt Nora had saved over the years. Each family member had fond memories of specific pieces in the house, and, as we know, Ellen was especially fascinated with the antique piano. Then the plot thickened.
Ellen Steps In
It was finally Ellen's chance to own the beautiful piano. She decided that the time had come for her to buy it from the estate. The family was happy that the piano would be staying in the family, and of course Ellen was overjoyed.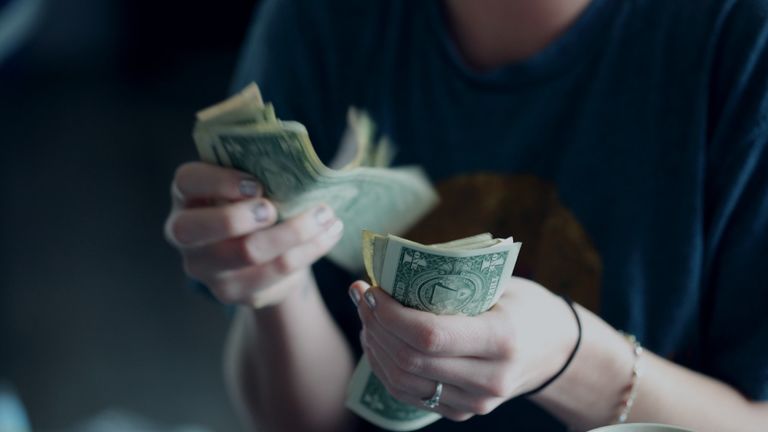 Ellen paid just $25 to purchase the piano. She was delighted as it was moved into her house and vowed to take good care of it and learn to play as soon as possible. Yet no one inside or outside the Kelly family could have imagined what would happen next.
Ellen Finally Gets to Play
Ellen loved having the piano in her home and could not wait to sit down and begin to play. She had been forbidden to touch it all her life, and now was her chance to fulfill her childhood dream.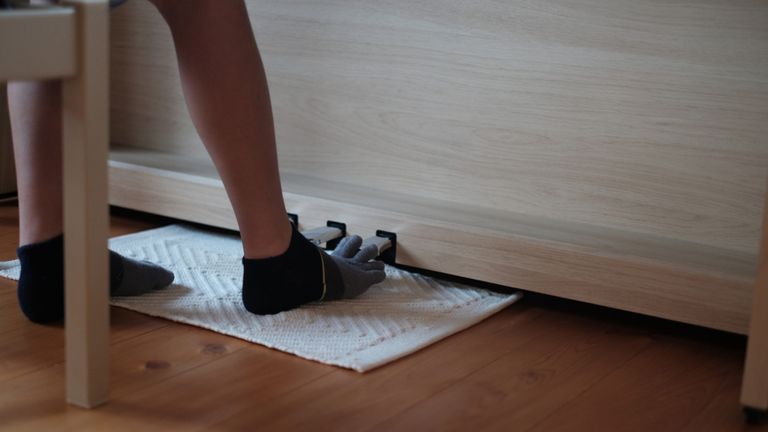 As she touched the keys and waited to hear beautiful music from the piano, Ellen noted that something wasn't right. Although she was not a professional musician, the notes sounded off, and one of the foot pedals was stuck.
Can it Be Fixed?
Ellen was upset that, having finally achieved her dream of having the piano in her home, it was not working correctly. So her first move was to contact a friend who could try to fix it. She was certain that it needed a few minor tweaks, and it would be like new again.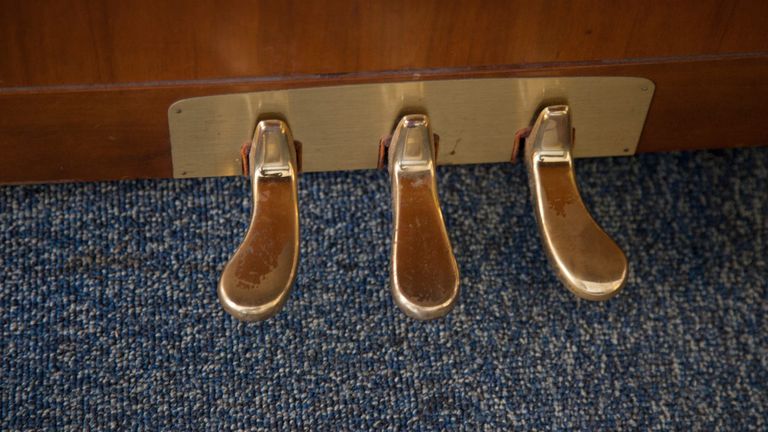 Her friend decided to work on the pedal first. He crawled around on the floor, staring at the pedal mechanism and trying to figure out what was stopping the one pedal from depressing. That's when he saw something unusual – there was a mysterious shape under the piano blocking the pedal.
What's Under the Piano?
Ellen's friend poked around under the piano until he could reach what was blocking the pedal. It looked like a big wad of paper, but he had to work to unclog the mess and pull the paper out without tearing anything.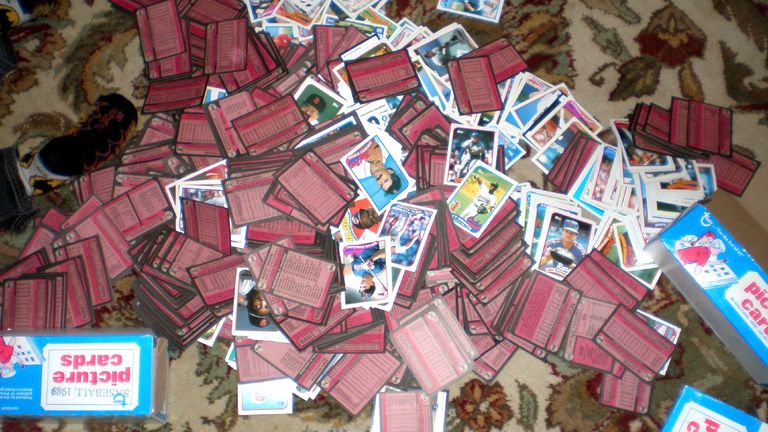 After several attempts, Ellen's friend began pulling what looked like cards. Neither of them could believe what they'd found. A huge collection of old baseball cards had been blocking the pedal. They began counting and realized they'd uncovered a stack of over 100 cards. 
Baseball Cards in a Piano?
Ellen could not believe what she was seeing. Why would anyone hide baseball cards in a piano, blocking the pedal so that no one could play? Once she got over the shock, she began looking at the cards, one by one.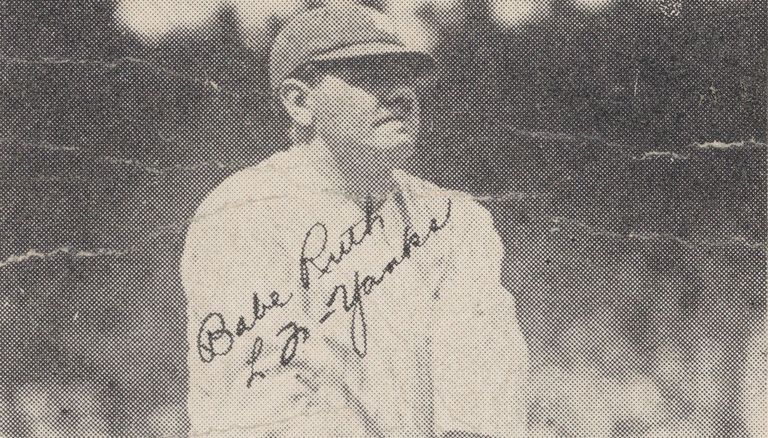 One card looked very familiar, and suddenly she recognized the face of one of the most famous baseball players of all time – Babe Ruth!  She assumed this card was unusual and probably valuable, but she had no idea what she was looking at.
A Special Baseball Card Collection
If you know anything about baseball card collecting, you'll be familiar with a famous series called the M101-4 card series. This edition of baseball cards dated back to 1916 and was highly special to collectors.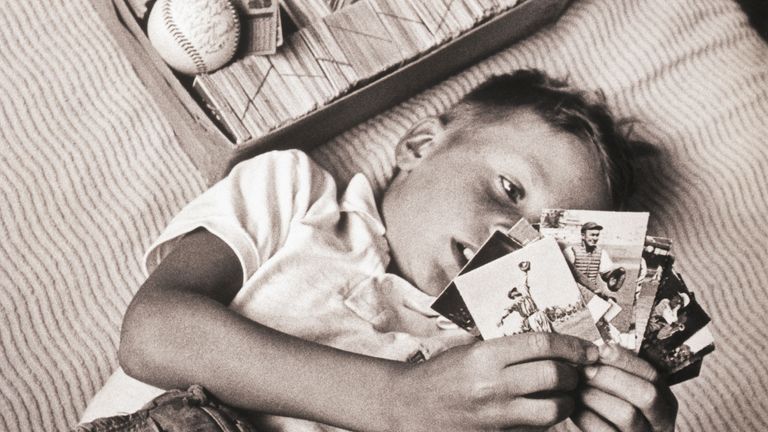 You see, with the production of the M101-4 card series, baseball cards began using photographs instead of lithographs. This completely changed the look of the cards, making them more lifelike and, therefore, more valuable.
The Value of the Card Increases
Collectors were thrilled when the M101-4 card series was published because the images of the players were so much more realistic. Both kids and adult collectors hurried to get full sets of the new series, which they knew would increase in value.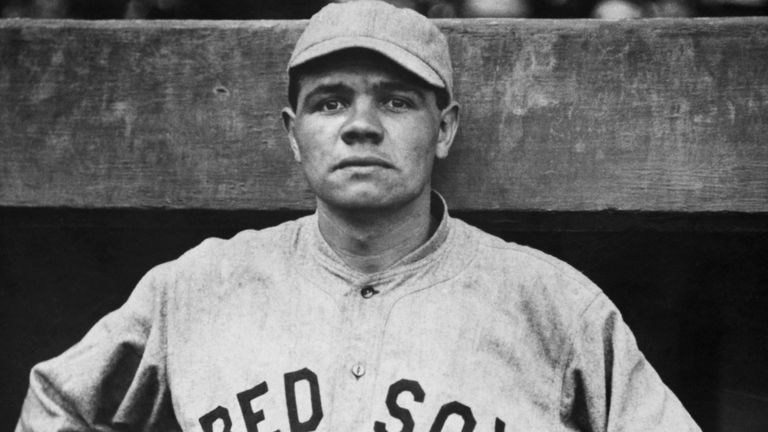 But the Babe Ruth card in Ellen's hand was even more special. Ellen noticed that Ruth looked very young in the image. This certainly was not a photo of him in his prime, and he wasn't listed as a hitter, for which he later became so famous.
Ruth's Rookie Season
Ruth realized she was holding a very unusual baseball card in her hand. This photo of Babe Ruth must have been taken very early in his career when he played for the Boston Red Sox in 1914.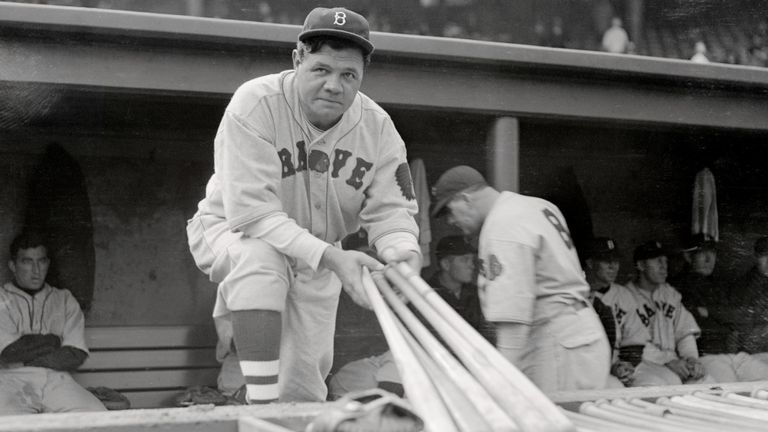 That meant that the photo was even more rare. It was taken before he was an official player for the team, which was a year later. In 1915, he was a hitter, but in 1914 he was a pitcher. This had to be a one-of-a-kind discovery.
The Greatest of All Time
We all know that Babe Ruth went on to gain the reputation as the greatest baseball player of all time. He was an exceptional hitter, breaking records and thrilling the fans. He was beloved by people all over the world.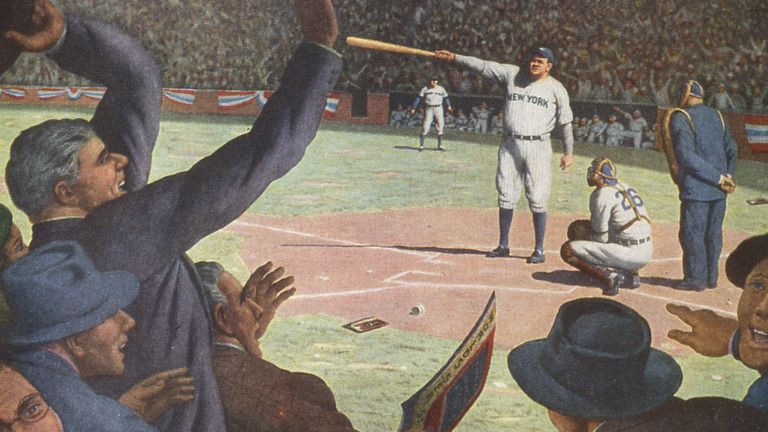 Ruth ended up hitting 714 home runs before he retired in 1935. For the next 40 years, no one could beat that record, although many tried. It wasn't until 1974 that Henry Aaron of the Atlanta Braves finally broke the record.
A Historic Baseball Card
This particular baseball card, from the M101-4 card series, tells the story of Babe Ruth before his worldwide fame and emergence as a baseball idol. Ellen knew enough about baseball to realize that she held something amazing in her hands.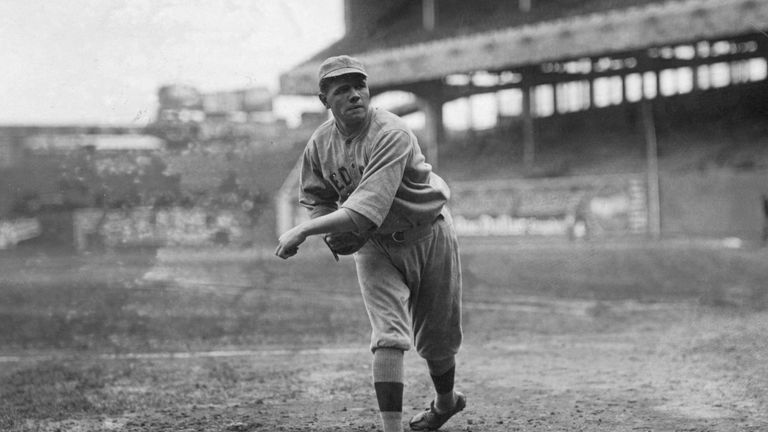 Due to the rarity of the M101-4 set, cards like the one Ellen was holding had become some of the most valuable and important collectibles ever produced. Published before World War I, they are records of sports in a special era.
A Bit About Baseball Cards
Although baseball card collecting is pretty common in today's world, or at least it was until the digital age came upon us, they didn't really become popular until the 1930s. By that point, they had been around for 50 years.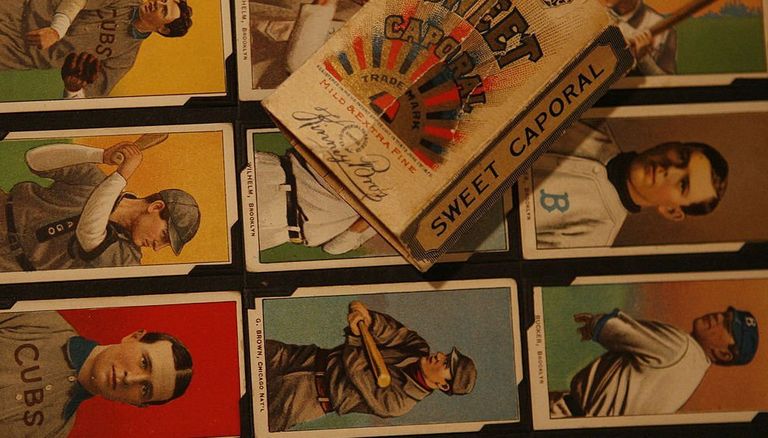 Before kids could collect them from packages of gum, the cards were sold inside cigarette packages. Once youngsters saw the cards, however, they clamored for more, so baseball card publishers started selling chewing gum with cards inside. That move started the baseball card-collecting fever that hit so many teenagers for decades.
High-Value Hobby
Baseball card collections had not dropped in value as the collecting fad waned in more recent decades. In fact, the rare Babe Ruth baseball card that Ellen now had in her possession had probably increased its value dramatically,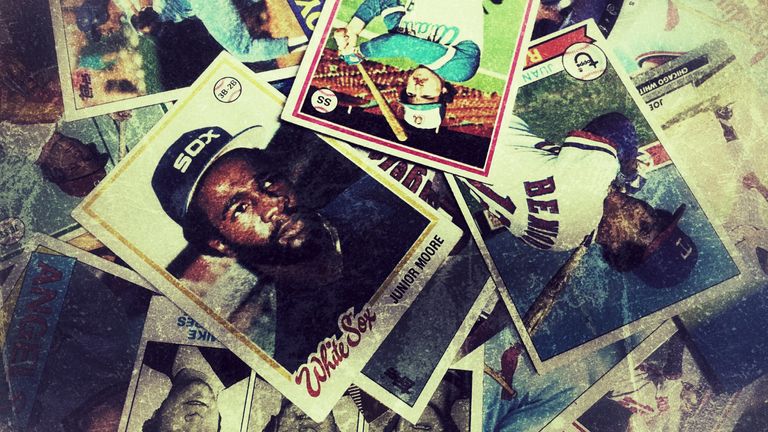 In the 1980s, these collections became extremely valuable since, for the most part, they were not being produced any longer. That, combined with the public's abiding love for nostalgia, increased their monetary value tremendously.  Now let's get back to Ellen and her valuable find.
Still Valuable
When Ellen and her friend discovered the cards, it was 1992. Considering the ongoing nostalgia craze for baseball cards, surely this collection would be incredibly valuable. Perhaps she could sell it and enjoy the rewards?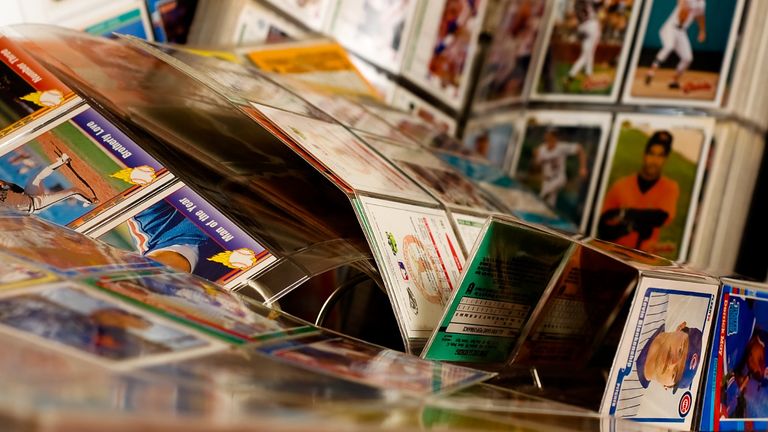 That was one option but not an option for Ellen. She was not rushing to sell the collection for wads of cash. Did she decide this out of love for family or fond memories of baseball? Was she really going to pass on the money she could earn?
Whose Cards were These?
Ellen didn't think that her elderly aunt had collected the cards herself. After all, Aunt Nora had never even discussed baseball, much less gone out of her way to collect cards. Ellen herself loved baseball and was a big fan of the Pittsburgh Pirates.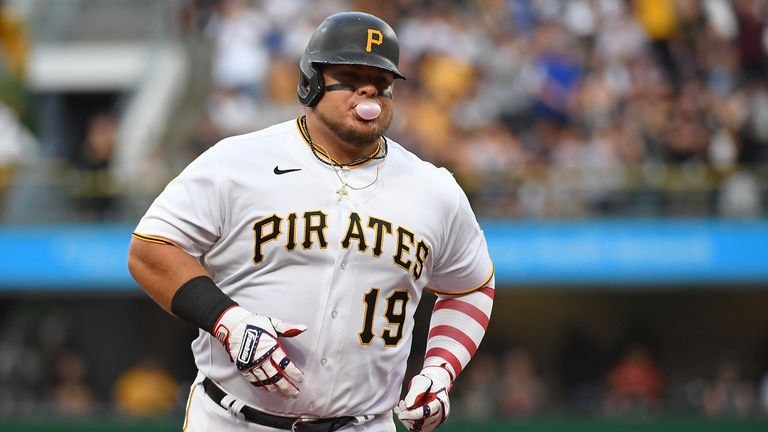 Even though she was a baseball fan, her decision to keep the collection had more to do with the identity of the previous owners. She put a lot of thought into figuring out who they might have been and finally came up with two possible names.
Love for the Family
Ellen's Aunt Nora was not a hoarder, in fact, she detested having junk lying around the house. She was perpetually throwing things out, sometimes not even asking her family before tossing items in the bin.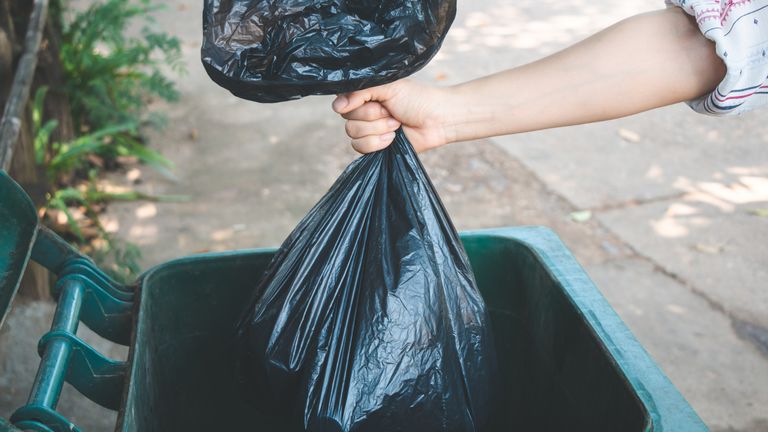 After thinking about it, Ellen realized that the cards must have belonged to her dad Charles and his brother, her Uncle Robert. She could imagine them as young boys who loved collecting the cards. The boys also knew they needed to hide their beloved collection; if not, Aunt Nora would have tossed them out.
Next Stop: The Bank?
Ellen didn't feel comfortable letting go of something so important to her dad and uncle. She knew she had to do something with the cards and that they were considered valuable collector's items.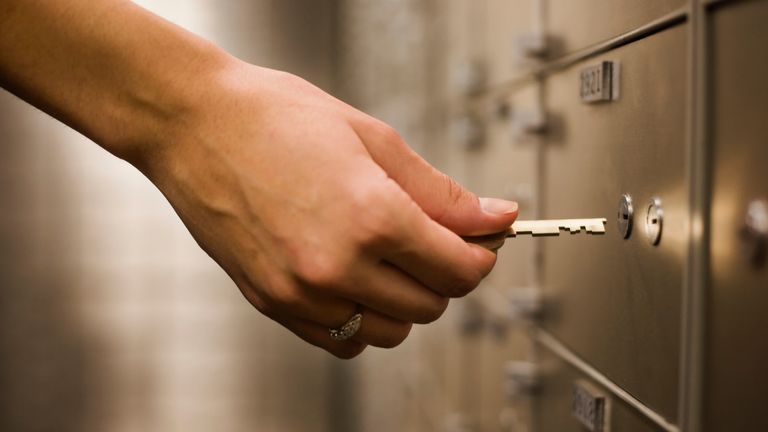 Because the collection was considered valuable, Ellen didn't want to keep the cards in her house, yet she didn't want to give them away or sell them. So she went to her bank, opened a new safety deposit box, and stashed the collection there. She felt good about the decision – the cards were safe, and she felt that she'd honored her family's memories.
Safe in the Bank for a While
The cards stayed safely in the bank for many years. However, as Ellen got on in years, she began to plan out her will and estate. She needed to make a decision about what happened to all of her possessions when she passed away.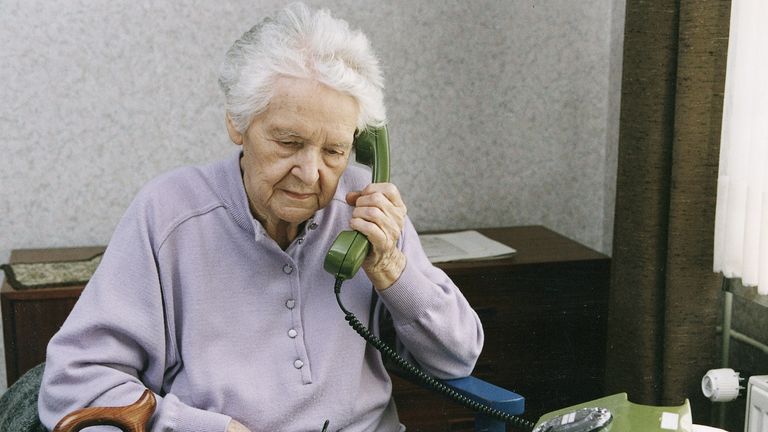 In addition, one of her siblings was dealing with a serious health problem. This pushed Ellen more strongly to begin to plan for the future. She was a practical woman who felt that planning, even for her own demise, was the right thing to do. So she made an important phone call.
The Sale Begins
Ellen's final decision, based on all of her options, was to sell the collection. But she knew that she couldn't do this herself, so she hired someone with expertise in selling unique collections. And, like everything she did, she did some research and planning.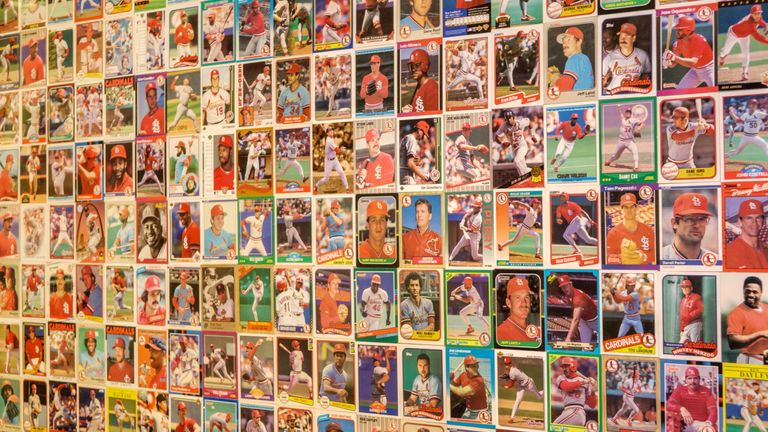 Once she made the decision to sell the cards, she wanted to get the best possible price for them. Ellen was being practical in this decision as well. If she was going to sell something which she knew was highly valuable, she should do it the right way.
What is the Value?
Ellen later told the magazine Sports Collectors Daily that several sellers had offered to take the collection, give her a lump sum, and then sell it for her, saving her time and effort. The potential middlemen quoted amounts to her, one as much as $40,000, but she wasn't sure what to do.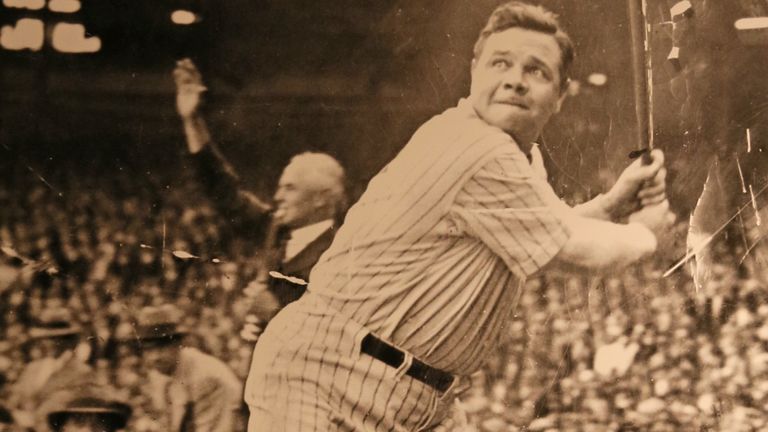 She didn't feel right about the amounts that were quoted to her. Ellen was sure that the collection was worth more than those quotes. And, given what she knew about the M101-4 series, she was definitely wise in questioning the sellers' estimates. 
A Friend Helps Out
Ellen's friend, Jerry Waybright, had been discussing the sale of the cards with her. He was familiar with the collection and with the world of baseball cards.She felt confident that he could help her make a wise decision.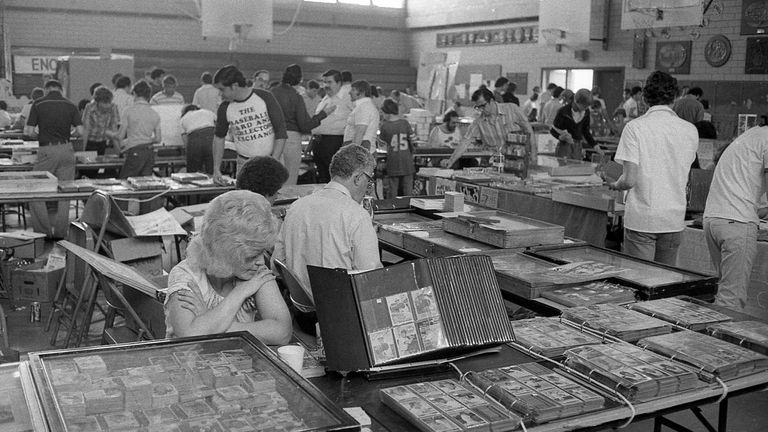 He said to Ellen, "I want to see those cards appraised before I die." She knew that an appraisal would be a great help and was grateful to Jerry for his advice. Unfortunately, Jerry passed away in the fall of 20017 and never got his wish. Then, surprisingly, someone else entered the picture.
Jerry's Brother Steps In
Larry Waybright, Jerry's brother, was the next friend to step in and help Ellen. He decided to serve as the middleman for the sale and get the best possible price for the collection. He knew the field and had many contacts, so Ellen was reassured that this was a good way to go.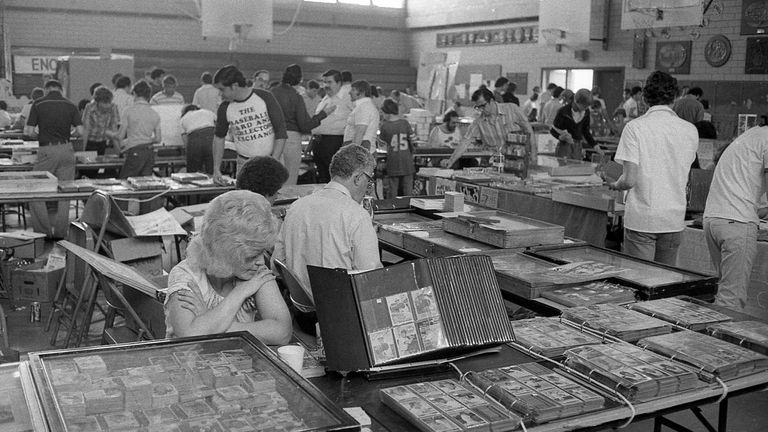 Larry went to Goodwin Auctions, a reputable company, and Goodwin offered to get about 20 cards graded. Grading meant estimating the value of each card by a certain system established for the baseball card industry. Their employee Andy Broome was in charge of the task.
The Assessment
Andy Broome took his time evaluating the cards. He recognized the value of the cards due to their mostly pristine condition and their age. He was thrilled to see so many valuable cards in one collection. There was only one problem.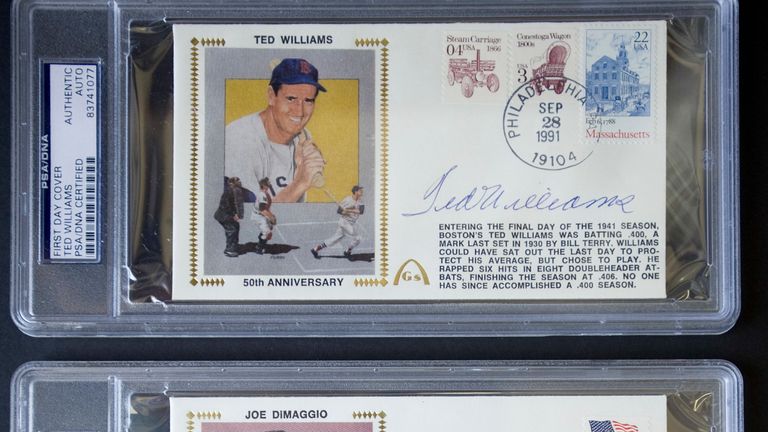 Each card had a slight crimp right in the middle.  "It was like," he said, "something heavy had been sitting on top of it."  If not for those crimps, they'd be perfect and highly valuable. His news was disappointing to Ellen but not surprising.
So What Are They Worth?
Of course, Ellen knew right away where the crimps had come from – these cards had been sitting under a very heavy piano pedal. It was no surprise that they had imperfections after all the years of being weighed down by a large piece of furniture.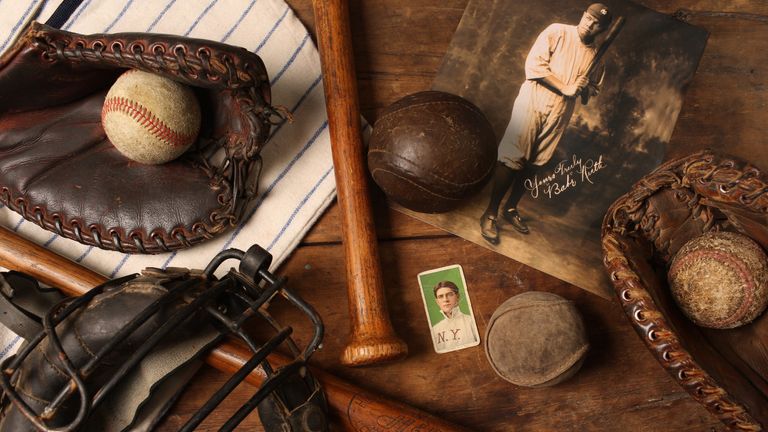 Ellen was most interested in Andy's grade for the Babe Ruth Card. The cards are scored on the Beckett Grading Scale, the industry standard. Any card scoring 9.5 or above is considered a "gold label." card. The highest rating for a totally pristine card is a ten. He gave it a 2.5, which is a rather low score. 
The Value of the Famous Card
So what did the rating of 2.5 mean for the value of Ellen's Babe Ruth card? Ellen had no idea what the value would be, and she was hoping that her refusal to accept the previous offer of $40,000 had been a smart move. If the value was lower than that, she'd regret turning that first offer down.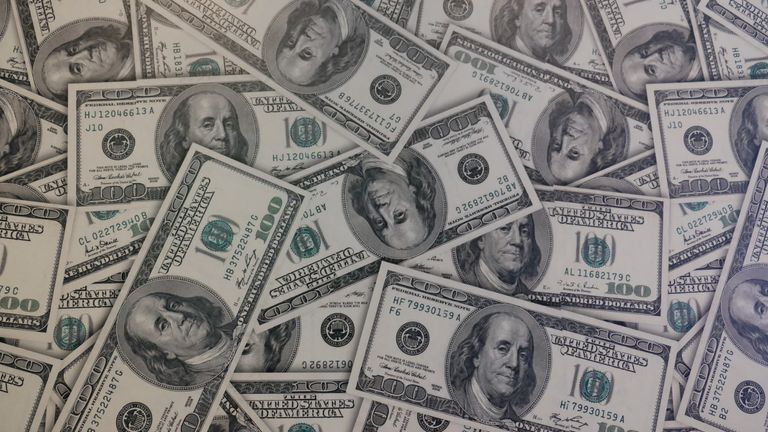 A senior representative from Beckett gave the answer. Steve Bloedow stated, "We thought $60,000 to $75,000 was a fair estimate for this card."  Ellen was so relieved that her instincts had been right about the first offer.
The Auction
Now that Ellen had an assessment that the card was worth at least $60,000, she knew it would do well at an auction. She trusted Beckett's estimate and hoped that the winning bid at auction would be at least a bit higher than the top number of $75,000.  Well, it certainly was.
In April 2019, the card went up for auction. Ellen waited nervously to hear how high the bidding would go. It turned out that the Beckett estimate was quite a bit off.  In fact, the card went for an astounding amount of over $130,000.   
What About the Rest of the Collection?
The remaining cards were auctioned off together as a collection. Ellen earned another $4,400 from that sale. She was relieved that the collection was out of her hands and that other collectors would get enjoyment from it.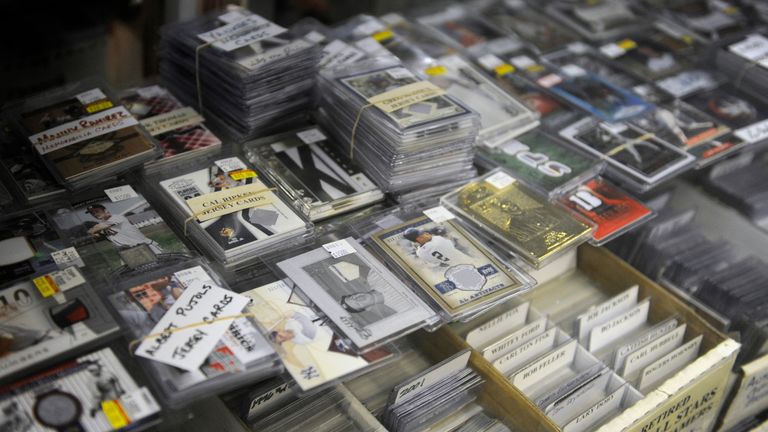 So, in the end, Ellen paid $25 for an old piano and earned close to $150,000 in return. She was amazed at how the saga turned out and chuckled, thinking of her father and uncle and what they would think of the story. So all was well until she heard more news about the Babe Ruth card.
Another Babe Ruth Card
Just a short time after Ellen received her windfall for the Babe Ruth card and the rest of her collection, a different Babe Ruth baseball card was auctioned. This was in the summer of 2021, when Ellen was already quite satisfied with how her own baseball card saga had turned out.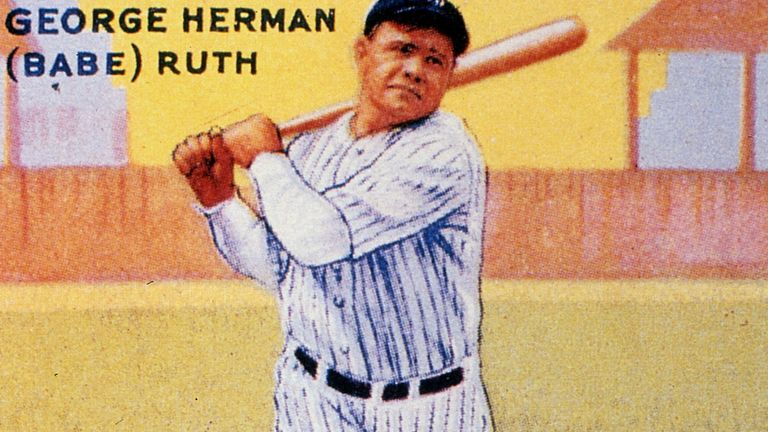 The Babe Ruth card auctioned off in 2021 was published by the Goudey Gum Company in 1933. It must have been in better shape than Ellen's, and perhaps it still had the gum in the package! Either way, Ellen was disappointed to hear that the card went for $4.2 million at the auction!
Quality Does Matter
Ellen learned more about the $4.2 million card. This was a baseball card in pristine condition, and had received the highest rating from the Professional Sport Authenticator. Ellen realized that this card couldn't hold a candle to the one she found folded under her Aunt Nora's piano.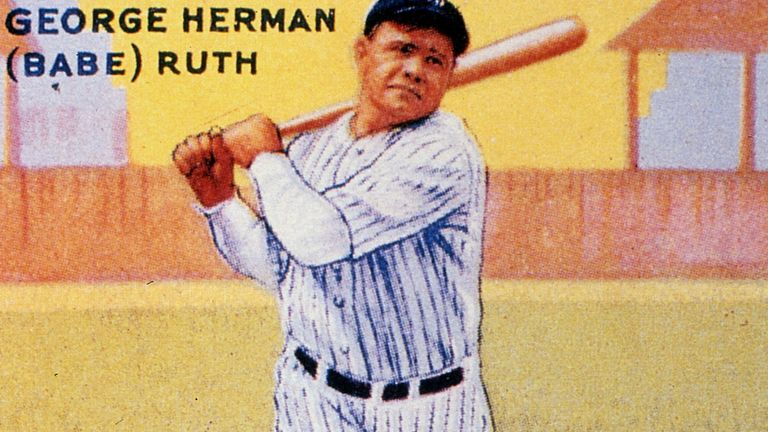 Still, Ellen did feel a bit envious. She may have thought to herself, "If only those cards had been hidden safely, they would have been in perfect condition." But she truly did not harbor any envy, especially when she found that only two other baseball cards in history were sold for more money than the Goudey card.
What Were the Other Two Cards?
In case you're interested ( we are!) in the two other most valuable cards, here's the information. A Mickey Mantle card from 1952 published by Topps was auctioned off for about $5.2 million in 2021.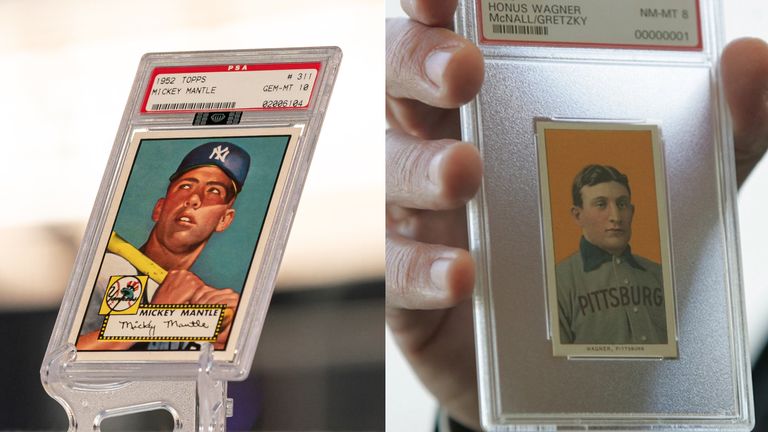 And the second car was a Honus Wagner card, also auctioned off in 2021, but originally printed in 1911.  It had been distributed by the American Tobacco Company.  The auction price? Someone purchased that card for over $6.6 million. We wish we had that kind of money to throw around!
Back to Ellen
Ellen did not bring in millions for her Babe Ruth Card, but the money she did bring in helped her plan her life ahead.  She had several options in mind, and she wanted to plan carefully to ensure she was picking the best road for the future.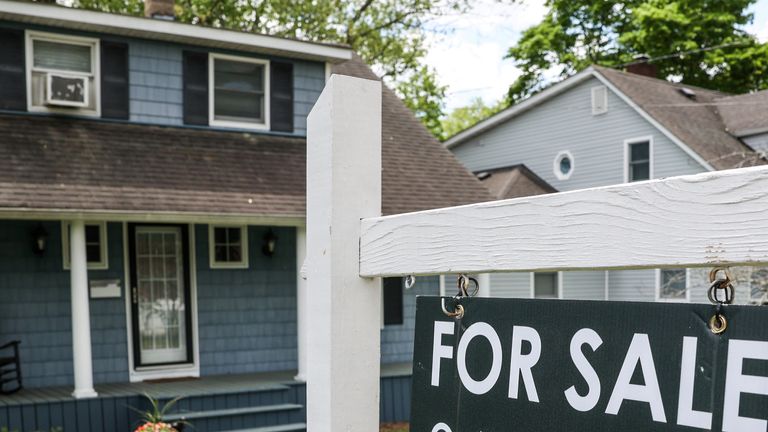 One option was to leave Westernport and move closer to her sibling, who was ailing at the time. She knew she could be of help if she took that road. Her other choice was to retire from work and live comfortably off the baseball card money.
I'm Buying a Truck!
While she was contemplating her long-term plans, Ellen had some short-term needs that she wanted to fulfill. Her current car, an old Subaru she inherited from her brother, was in terrible shape and needed to be replaced.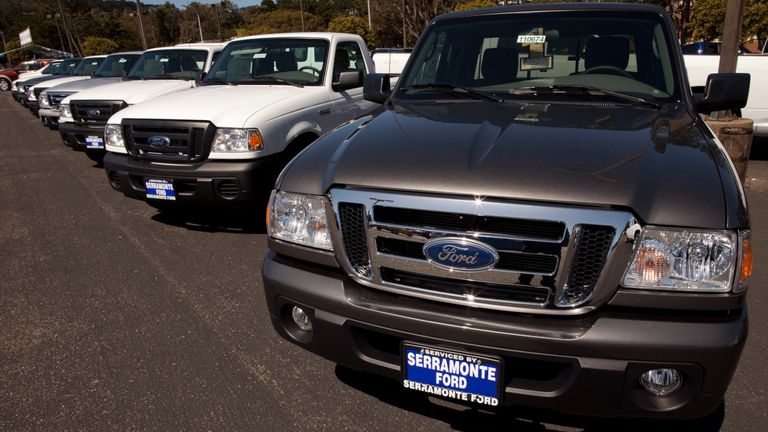 In addition, her own Ford Ranger truck was aging quickly. She knew it would be a smart investment to purchase a new truck.  When she found those old baseball cards under the piano, she could never have imagined that in a short time her life would take such a dramatic turn  for the better.
A Delightful Story
Andy Broome from Goodwin Auctions, who had helped Ellen assess the value of the cards, found this a wonderful story to share. He was proud to post it on his website and tell others about Ruth's saga.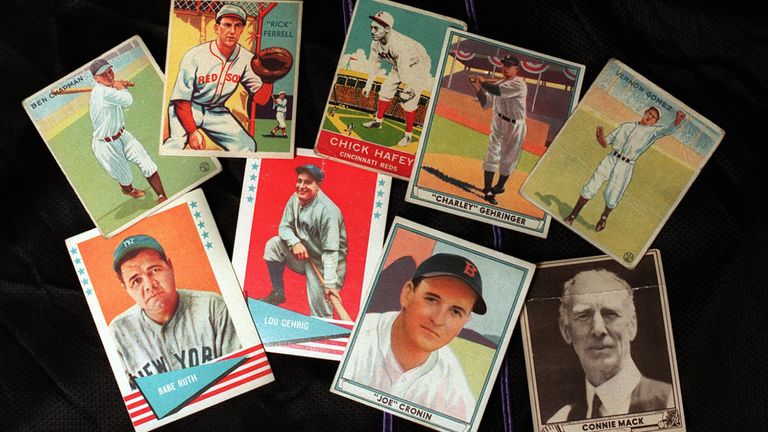 He states on his website that Ellen's Babe Ruth card was actually very underappreciated. It was photographed well and was unique. He also loved that the piano with the cards hidden inside ended up in a family member's home and that she benefited from it. Altogether, a happy and heartwarming saga.