This TikToker Found Out a Fast Food Chain Pays Their Janitors More Than Her Office Job Pays Their Employees
Ever since TikTok user Roxie Abernathy found out that Buc-ee's gas station pays its restroom janitors the same amount per hour as she earns as a case manager, she has been left with mixed emotions and a sense of unfairness.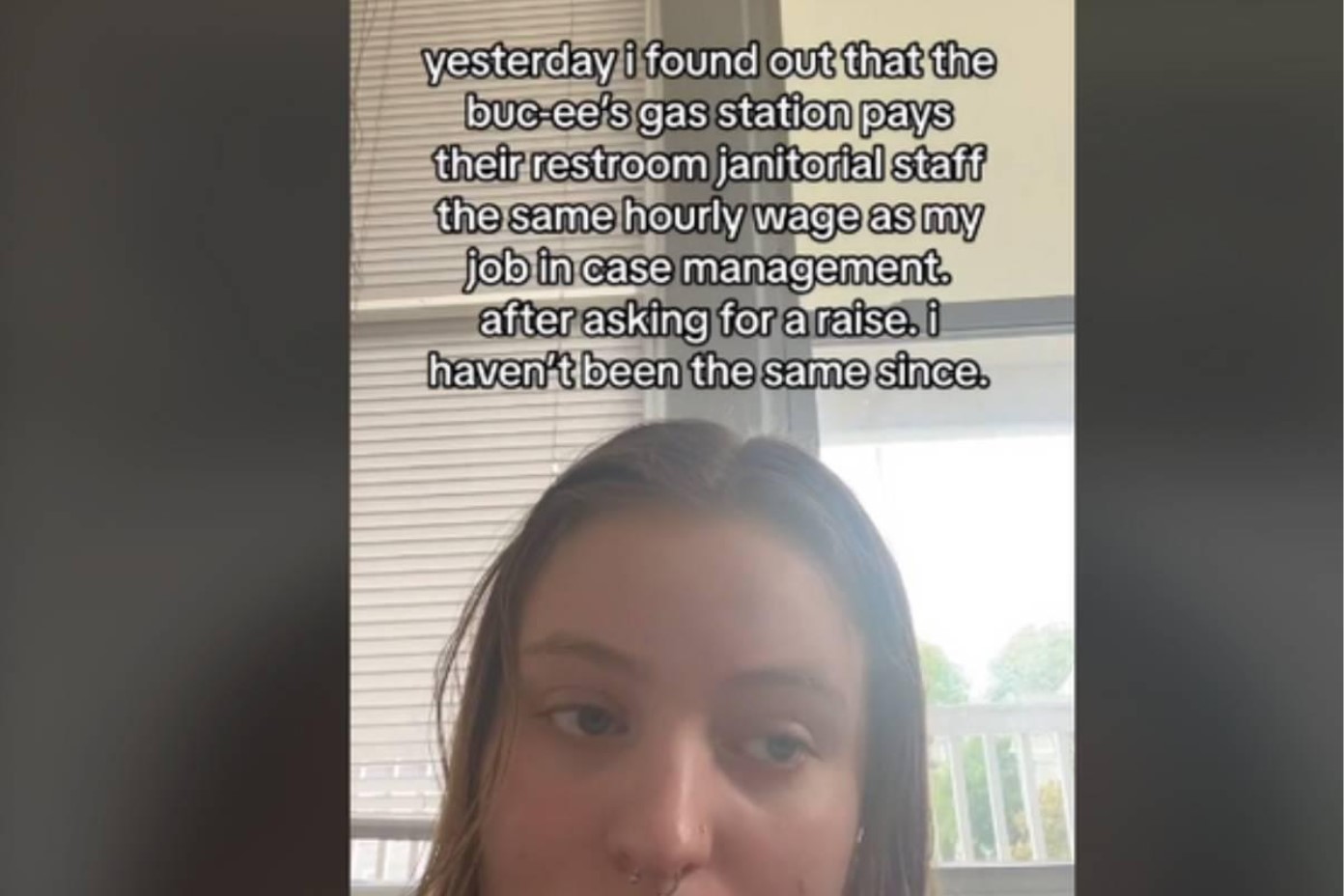 She feels that the work she does as a case manager should be valued and compensated more than the job of a restroom janitor at a gas station. "I haven't been the same since," the Tiktoker mentioned in a video with over 55,000 comments.
A Sense of Disappointment
In another video, Abernathy showed her followers a picture of a job posting at Buc-ee's that mentioned benefits like matching 401(k) contributions up to 6% and up to three weeks of paid time off. "Operating the car wash pays more money than I make as a case manager," she complained.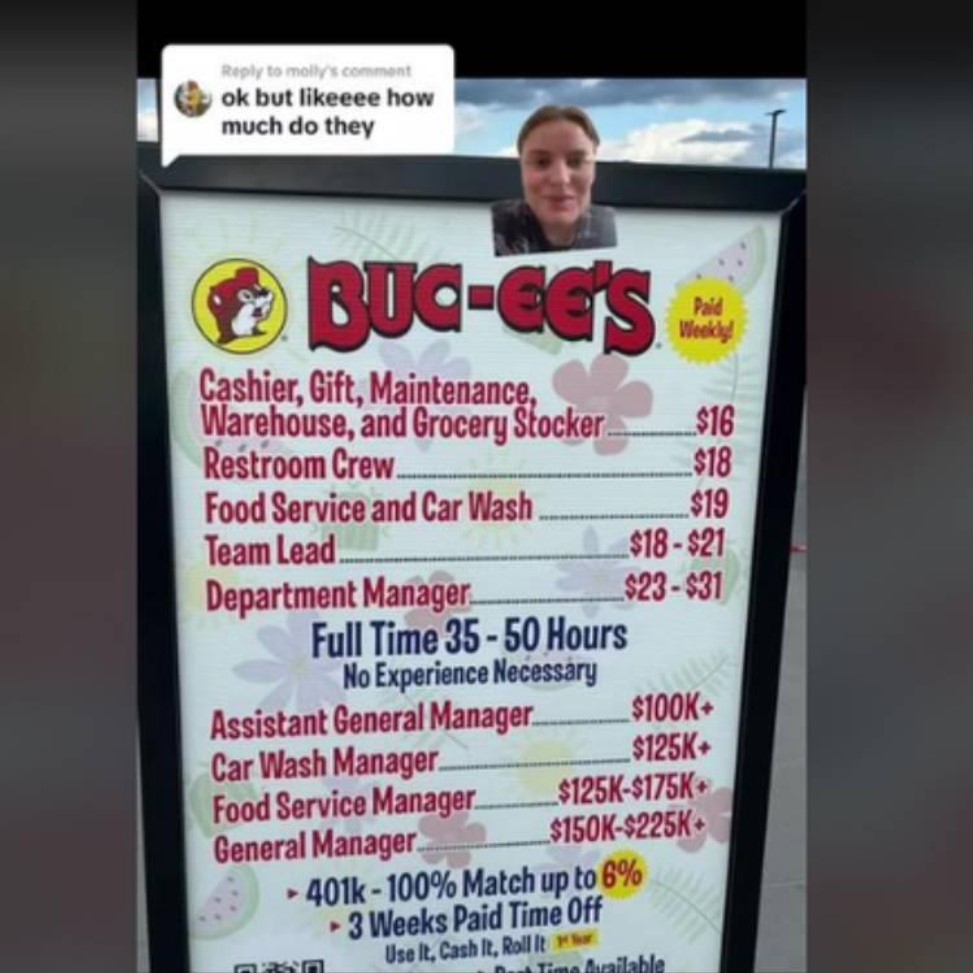 Abernathy mentioned that she has no negative feelings toward these positions but is still surprised by her discovery.
Comparing the Wages
The job board that Abernathy shared showed that the average wage for the restroom crew at Buc-ee's is $18 per hour. On the other hand, according to Indeed, case managers typically earn between $13.67 and $35.49 per hour, with an average of around $22.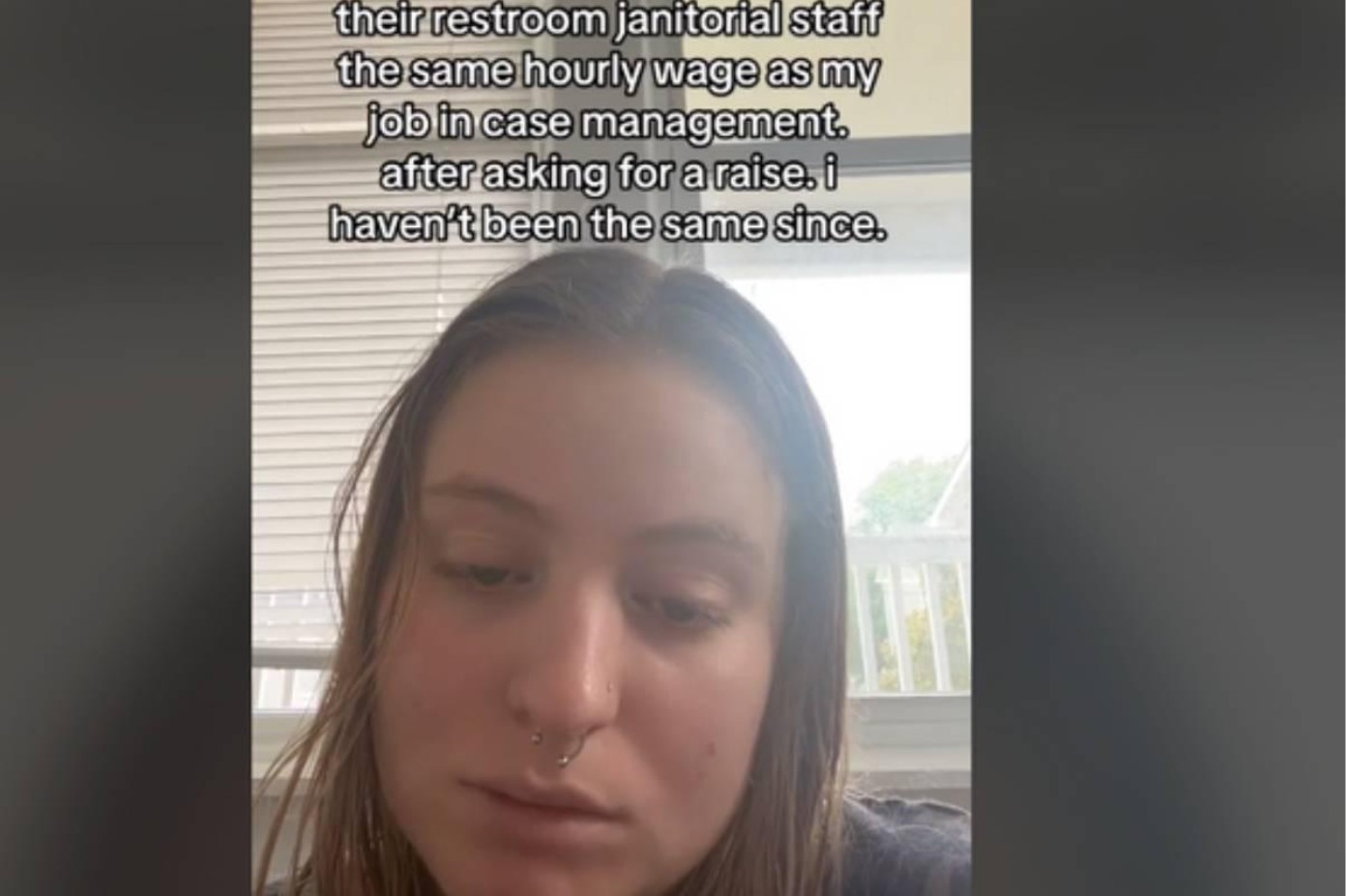 Based on this information, it is likely that an experienced janitor could earn the same hourly wage as an entry-level case manager in some regions of the country.
It Wasn't a Surprise
People in the comments section were not surprised by Abernathy's discovery. One person mentioned that their cousin, a General Manager at a Buc-ee's location, earns around $143,000 per year and has better 401(k) matching benefits compared to their corporate job.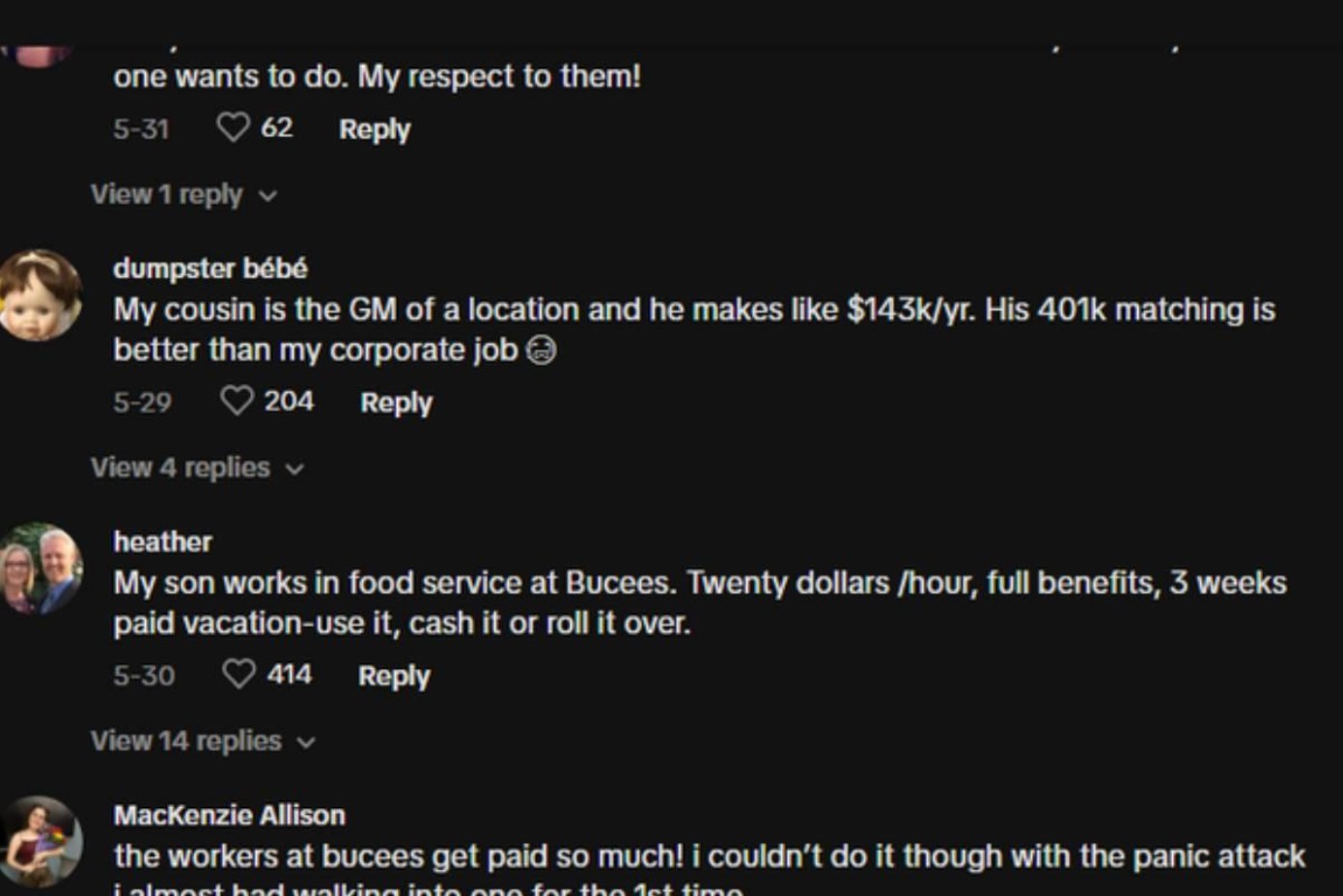 Another commenter shared that managers at their local Panda Express restaurant made more money than her, even though she was a supervisor for social workers. So the reaction was quite understanding.
Recognizing the Need for Fair Compensation for Different Jobs
In addition, some blue-collar workers also joined the discussion. "I'm maintenance, and I make more than most of the staff at my job," said TikTok user Sidney. "People see us as less than because we clean toilets."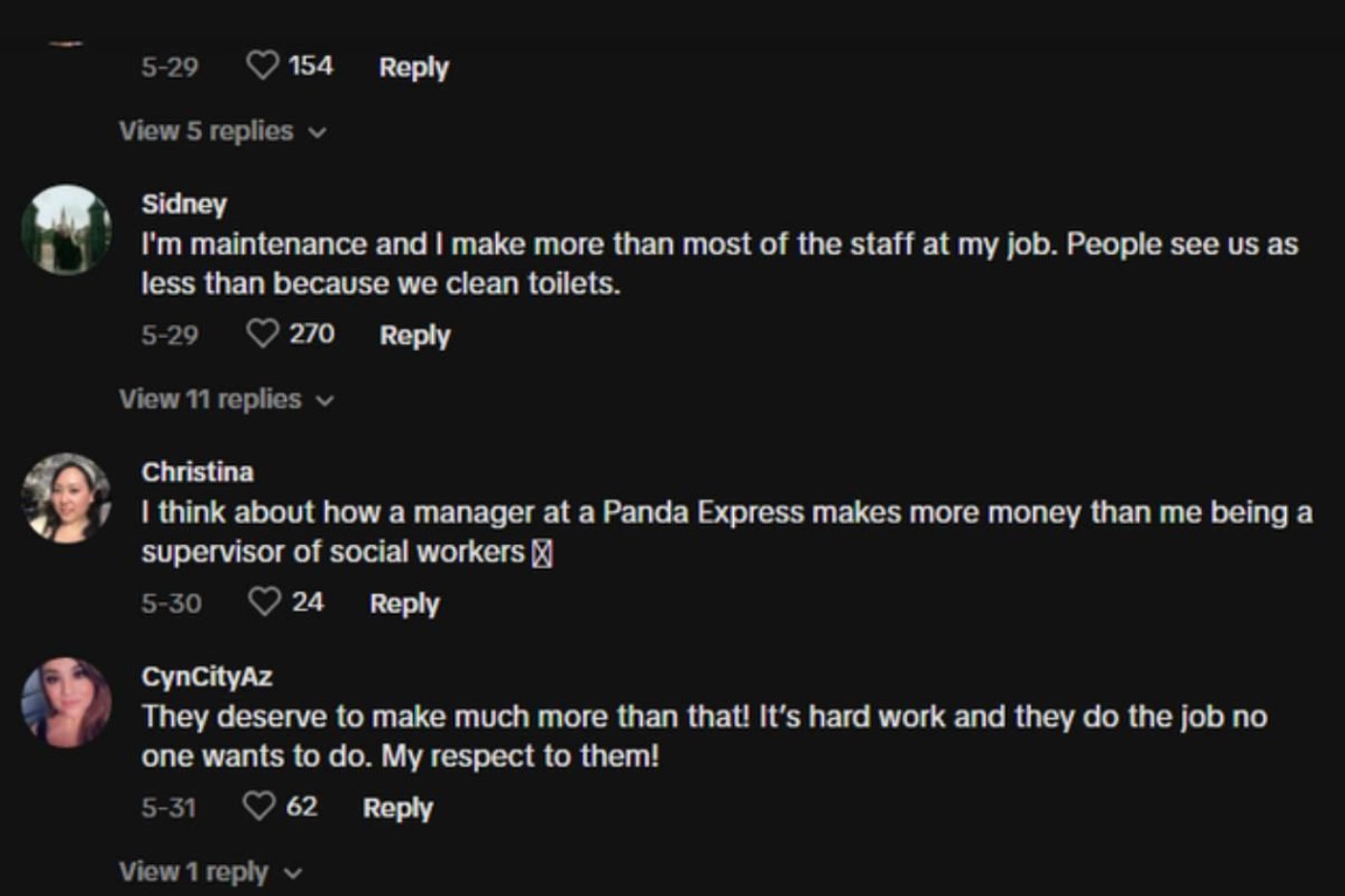 These comments show that the economy is changing, and now blue-collar jobs are becoming more attractive and well-paying compared to white-collar jobs. Thus, challenging the idea that white-collar jobs are always better and highlighting the value of blue-collar work.