The Most Expensive Wedding Dresses
Those who are interested and follow celebrities may notice that they step up their game in terms of bridal fashion. From intricate embroidery to lavish materials and intricate designs, the wedding gowns have truly pushed the boundaries of luxury and beauty. However, these dresses do have an extremely high price tag; almost all of these dresses on this list will shock you in both beauty and price tag. Just to put it into perspective, according to The Knot, the average American spends $1,600 on a wedding dress.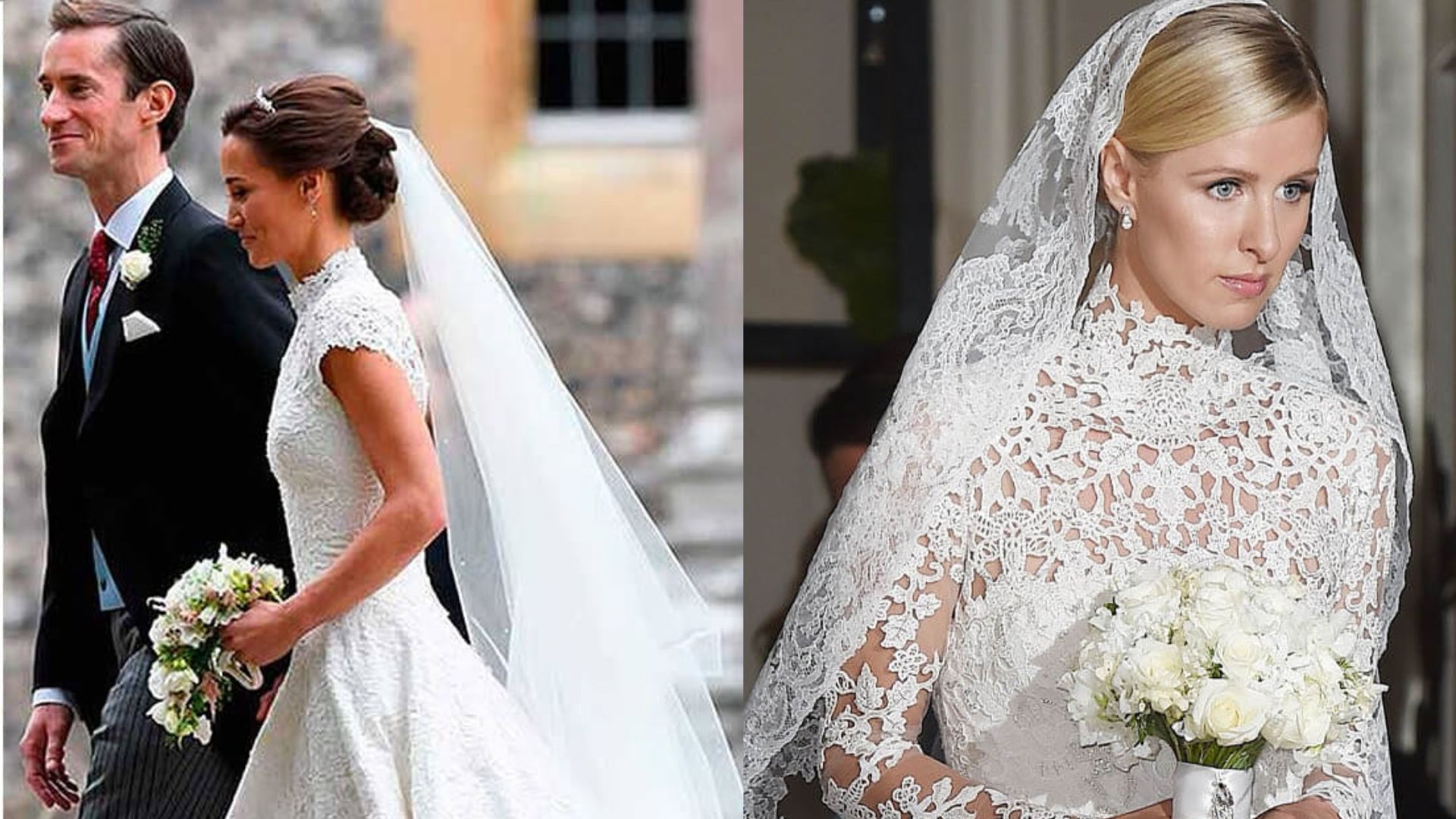 Chiara Ferragni
In 2018, Italian influencer Chiara Ferragni and X-Factor judge Fedez exchanged vows, much to the delight of her devoted followers. Naturally, Ferragni shared numerous snapshots of their joyous day, with a particular focus on her exquisite wedding attire.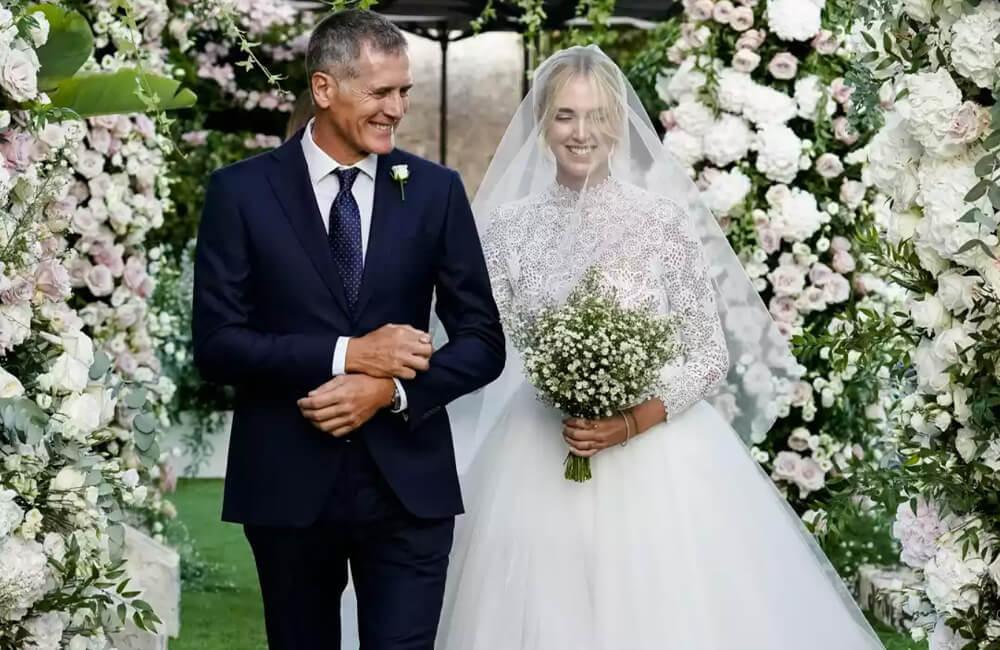 Crafted by Maria Grazia Chiuri, her gown lived up to every high expectation. As Chiara walked down the aisle, all eyes were on her, captivated by the extraordinary creation she wore. When it comes to a wedding day, if you can't rely on an influencer to deliver their absolute best, then who can you rely on? While the dress may have come with a price tag of $420,000, who's keeping track of such details when it comes to a moment as special as this?
Salma Hayek
Salma Hayek is widely regarded as an incredibly beautiful woman, so it is unsurprising to see that her wedding dress would accentuate that. Salma married Francois-Henri in 2009, and their budget was basically endless.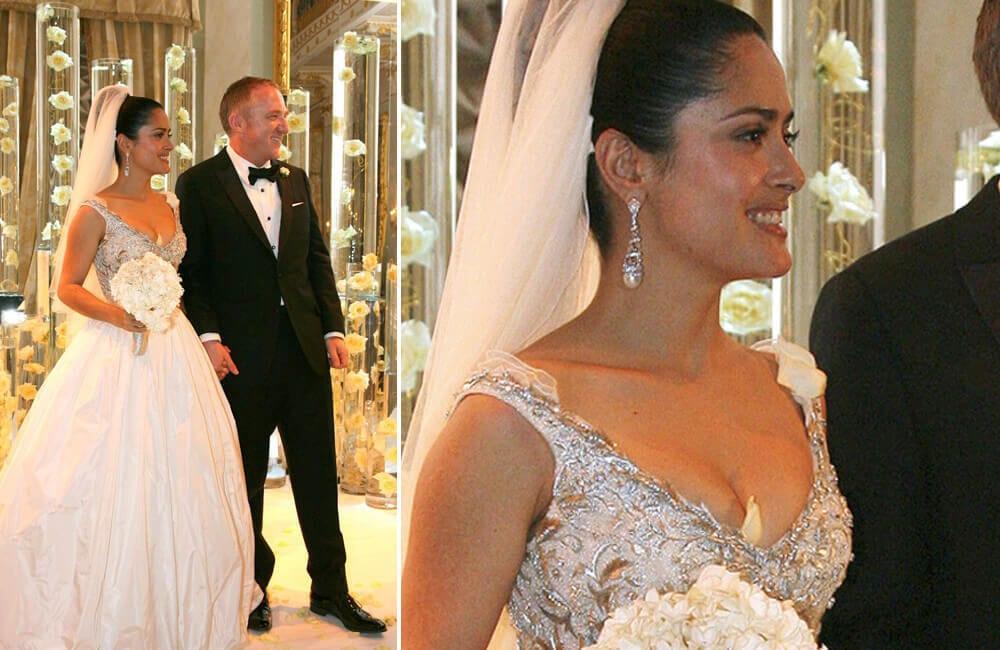 Salma teamed up with Nicolas Ghesquiere to create the dress and ended up paying $434,000.
Princess Diana
After Prince Charles finally decided to propose to Lady Diana Spencer, practically the entire world erupted in excitement. The wedding eventually became a global sensation, with much anticipation awaiting the wedding dress. The dress was crafted by David and Elizabeth Emanuel, and it was influenced by 1980s fashion trends.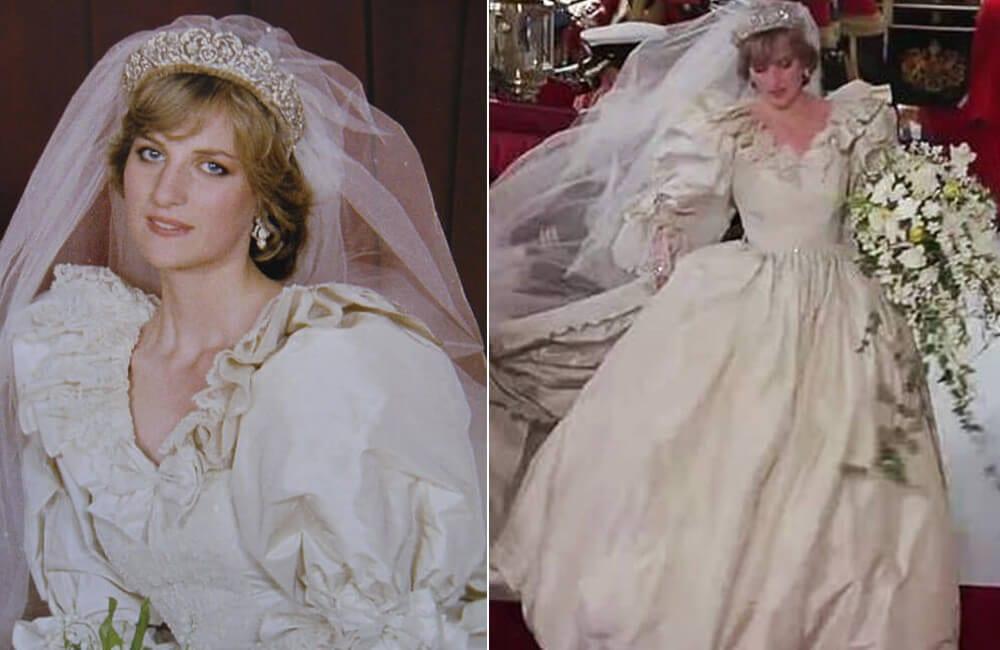 The budget was practically endless for the dress, with the designers pouring $115,000 into the creation of this dress. The dress even had an impressive 25-foot-long silk train.
Kim Zolciak
Kim Zolciak, who first gained her fame as a member of Bravo's "Real Housewives of Atlanta," earns a mention on this list for her $58,000 wedding gown.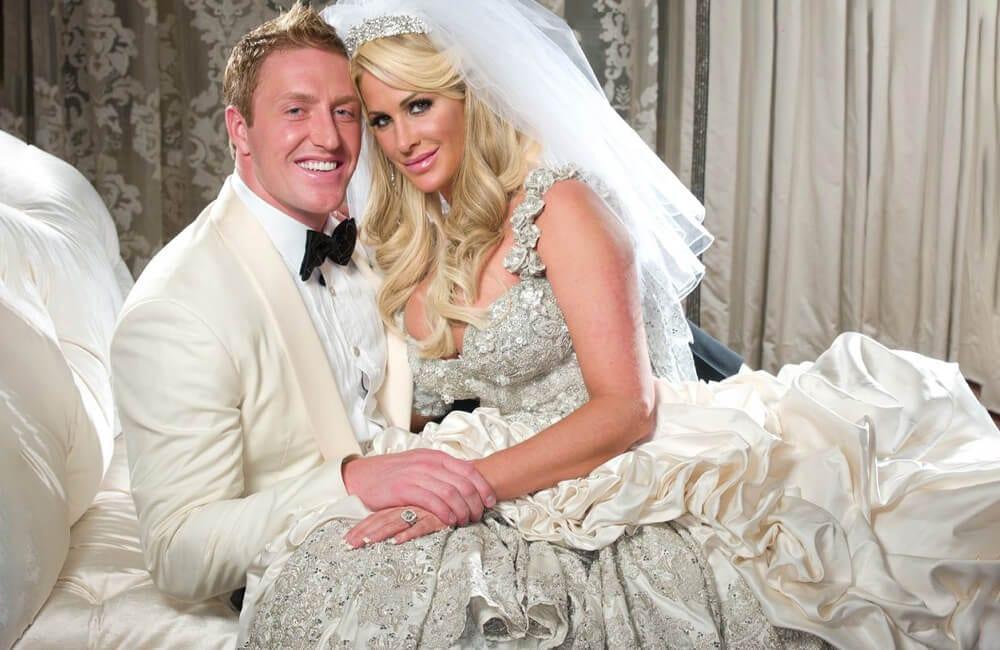 Kim tied the knot with Kroy Biermann in 2017 on a beautiful beach. She collaborated with Leanne Marshall to create her princess-style ball gown
Kim Kardashian
The marriage between Kim Kardashian and Kanye West came with an astonishingly expensive wedding day. However, one of the most expensive portions of this day was Kim's wedding dress, which was designed by Ricardo Tisci.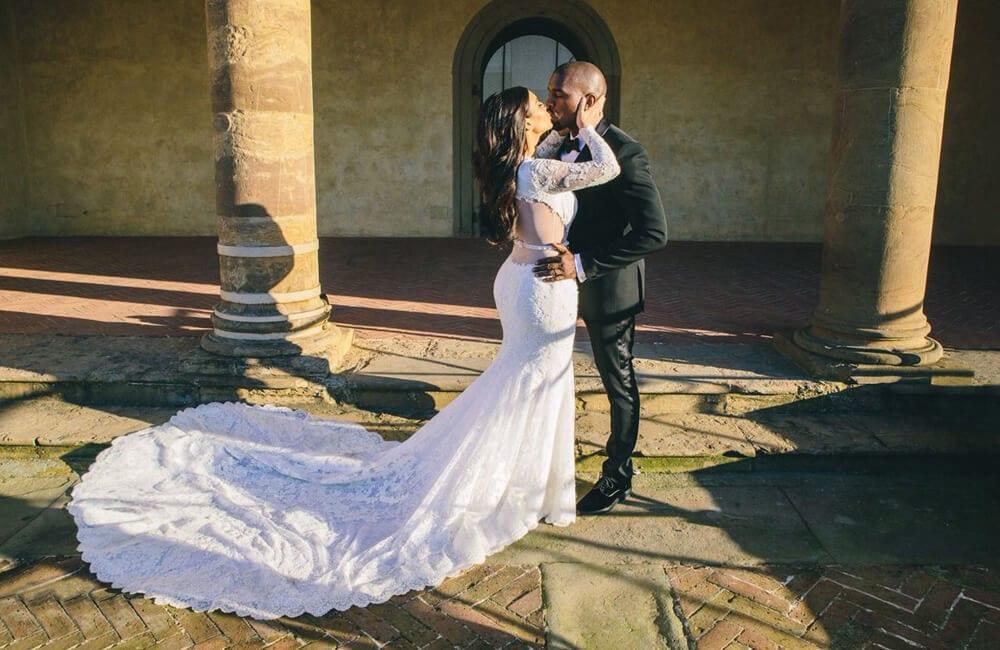 The wedding gown reportedly cost a staggering $500,000. While this number may be staggering, between Kim and Kanye's net worth, this is merely a drop in the bucket.
Julianne Hough
Julianne Hough didn't settle for just one wedding gown; instead, she opted for two equally stunning Marchesa creations. After all, who says you have to limit yourself to just one gown on your special day? Hough collaborated closely with Marchesa's founders, bringing her specific visions to life.Both of her gowns were from the Marchesa Notte collection, costing around $20,000. The ceremony dress featured a drop-waist design, a strapless sweetheart neckline, and a voluminous skirt. Notte gowns cater to brides seeking a more understated and "simple" look, distinct from the Couture gowns with their embellishments like embroidery and taffeta.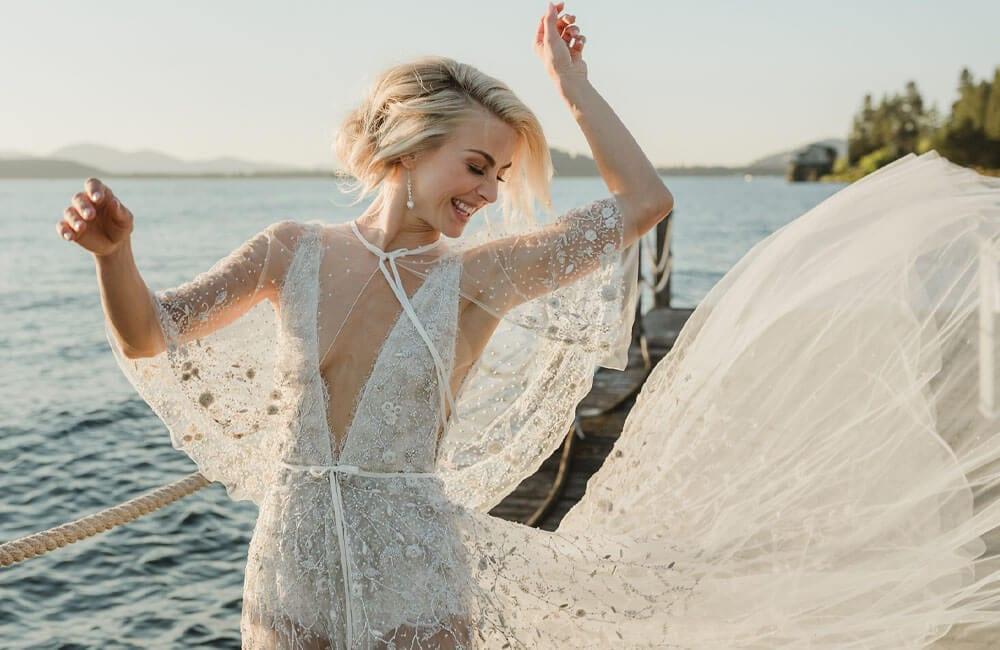 For the reception, Hough embraced a more daring style, wearing a gown with a detachable tulle skirt and an embroidered bodysuit. This choice was ideal for dancing the night away with absolute grace and style
Christina Aguilera
Christina Aguilera came onto the music scene in the 1990s, joining Britney Spears as one of the most successful female artists.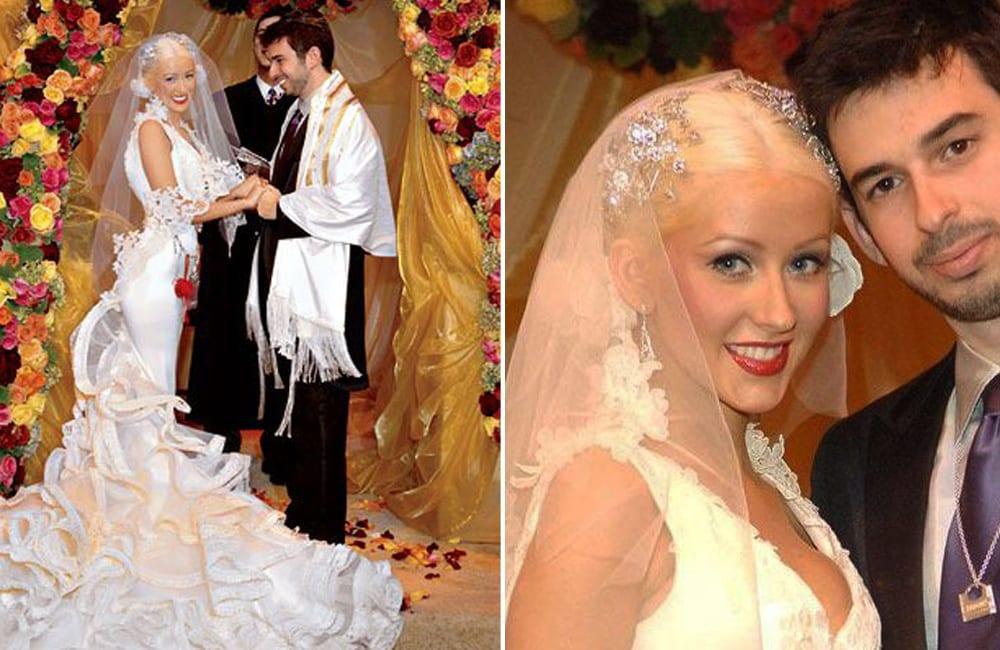 Christina married Jordan Brahman in 2005, a wedding that reportedly cost over $2 million. Her dress was created by Christian Lacroix costing about $30,000.
Grace Kelly
Grace Kelly married Prince Rainier III of Monaco in 1956, simply adding to her stardom.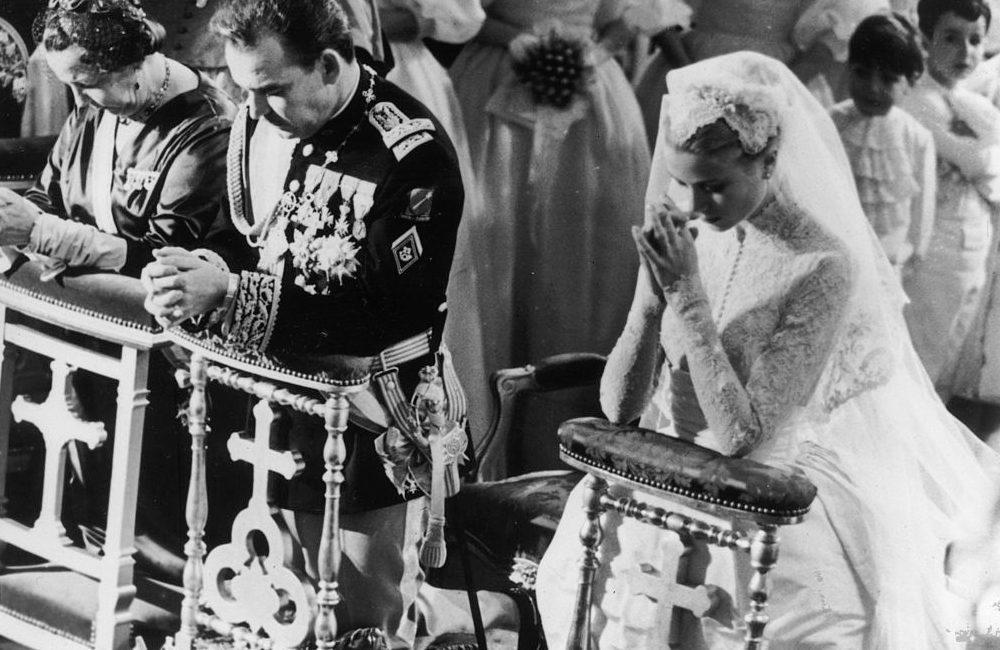 Grace's dress was designed by Helen Rose and became just as famous as Kelly's over the years, inspiring a number of other infamous wedding dresses like Kate Middleton's gown. Her dress was estimated to cost roughly $60,000.
Amal Clooney
Amal and George Clooney met in 2014, and sparks immediately flew.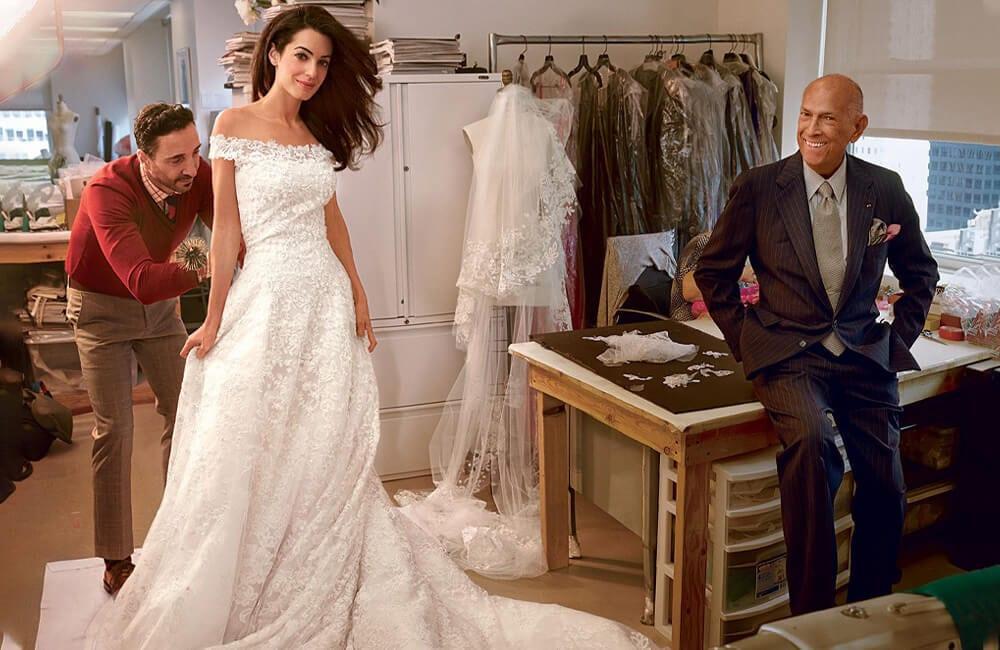 Despite the fact that George is an absolute star, all eyes were on Amal and her $380,000 dress created by Oscar de la Renta.
Meghan Markle
When Meghan Markle and Prince Harry fell in love, many drew parallels to the unexpected union of Grace Kelly and Prince Rainier III. Regrettably, their journey as a couple has been far from smooth. Nevertheless, their wedding day garnered as much anticipation and excitement as Prince William and Kate Middleton's own nuptials.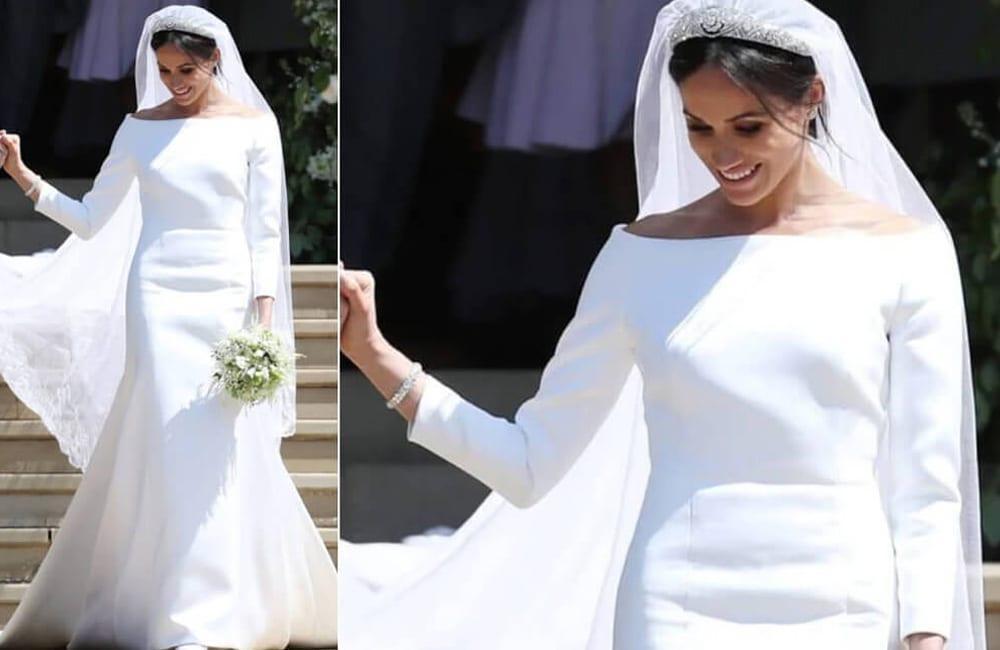 For her wedding dress, Meghan sought the expertise of Givenchy designer Clare Waight Keller to craft an elegantly understated gown. The reported cost surpassed $147,000, a considerable sum. True to Meghan's style, the former actress's choice sparked a polarizing reaction, with some finding it too simple.
Marie-Chantal Miller
Marie-Chantal Miller married Pavlov, Crown Prince of Greece, in 1995 and went through Valentino to create the beautiful wedding gown.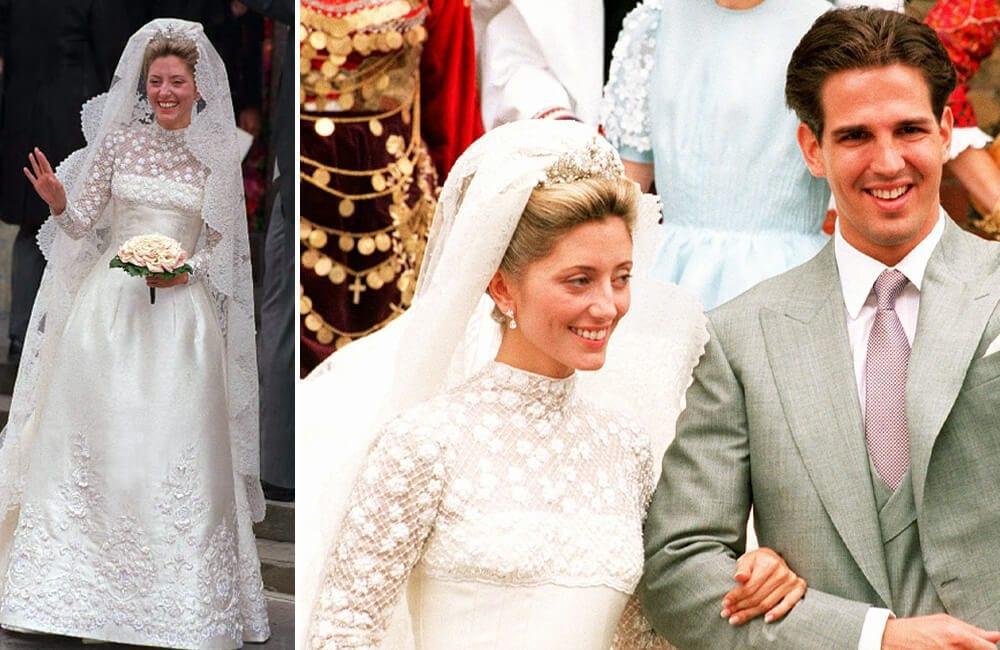 Miller's dress was a vintage inspiration and ended up costing over $225,000. The dress boasted a modest 4.5-meter lace train with a tulip-shaped front.
Victoria Swarovski
The Swarovski family is extremely wealthy, and the wedding of Victoria Swarovski and Werner Murz in 2017 displayed their immense wealth. Despite being just 22 when she got married, her budget was as high as she wanted it to be.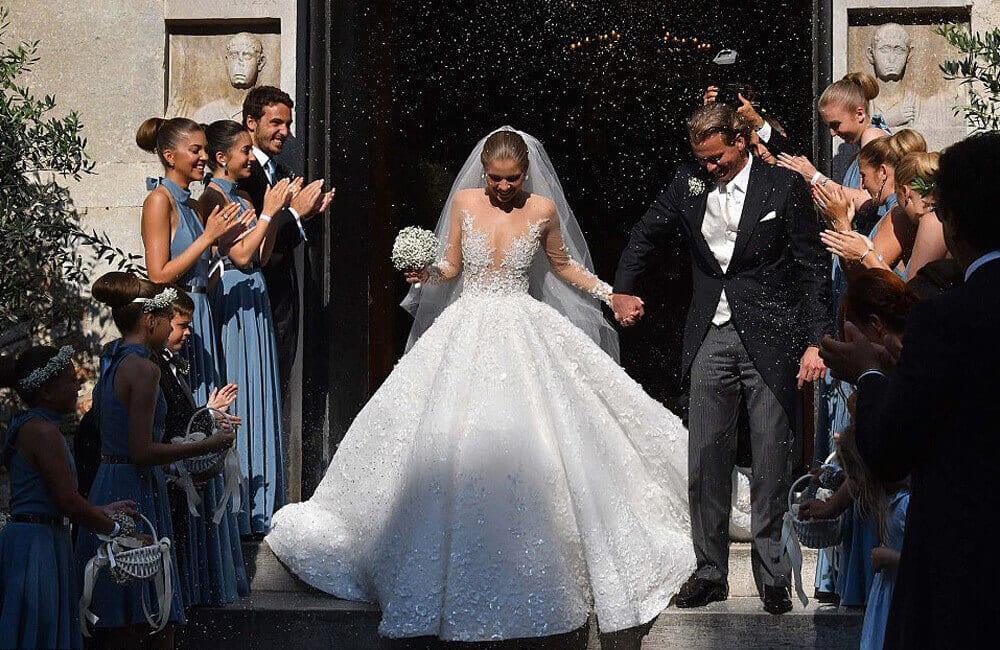 Victoria took her budget and ran with it, and when it came to the dress, she went through Michael Cinco, adding an astounding $1 million to the budget.
Katie Holmes
Katie Holmes rose to stardom as the beloved Joey Potter in the popular teen series Dawson's Creek. Little did the young actress know that her journey would lead to her marriage to Hollywood heartthrob Tom Cruise in 2006 and the joyful arrival of their daughter, Suri.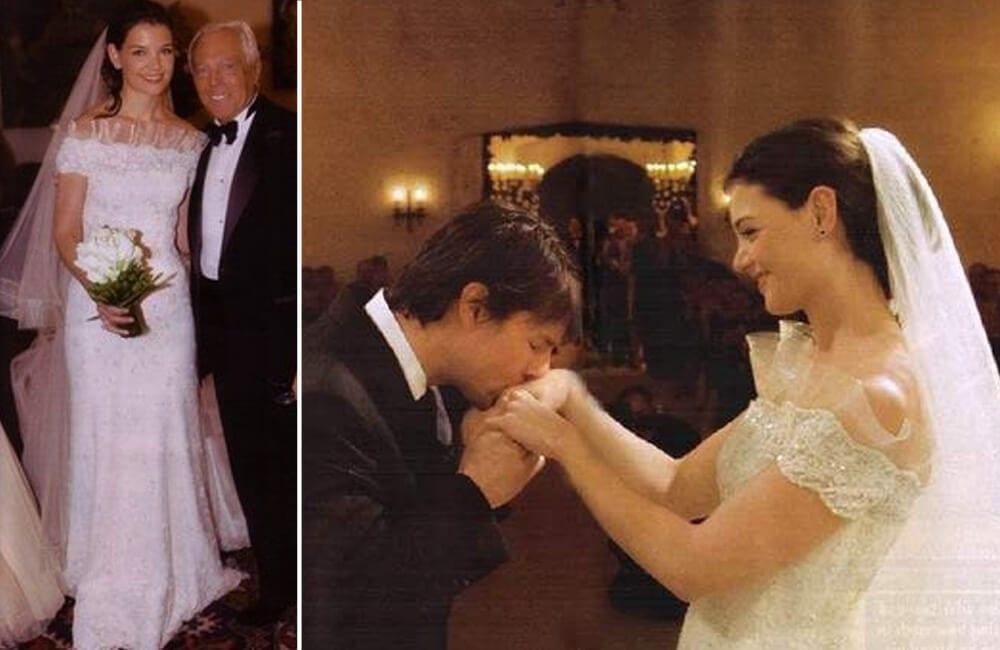 Though their marriage ultimately concluded in 2012, there are still enduring images of their momentous day. The entire event reportedly incurred a $3 million expense, with Katie's elegant Armani gown accounting for $50,000 of that total. At the time, the actress appeared radiant and content in her timeless white dress, complemented by a simple veil and intricate lace detailing.
Jessica Biel
In 2012, Justin Timberlake and Jessica Bill exchanged wedding vows, creating the quintessential Hollywood fairy tale. On Jessica's special day, the actress went with a distinct and entrusted Giambattista Valli to create her dream gown.
The gown turned into a beautiful pink ruffled dress, which perfectly complemented their Italian wedding, at a staggering $100,000 price tag.
Victoria Beckham
Prior to Victoria's stardom as a fashion designer, she was most known for her part as a Spice Girl. Victoria always had a taste for the finer things, and her dress was no exception.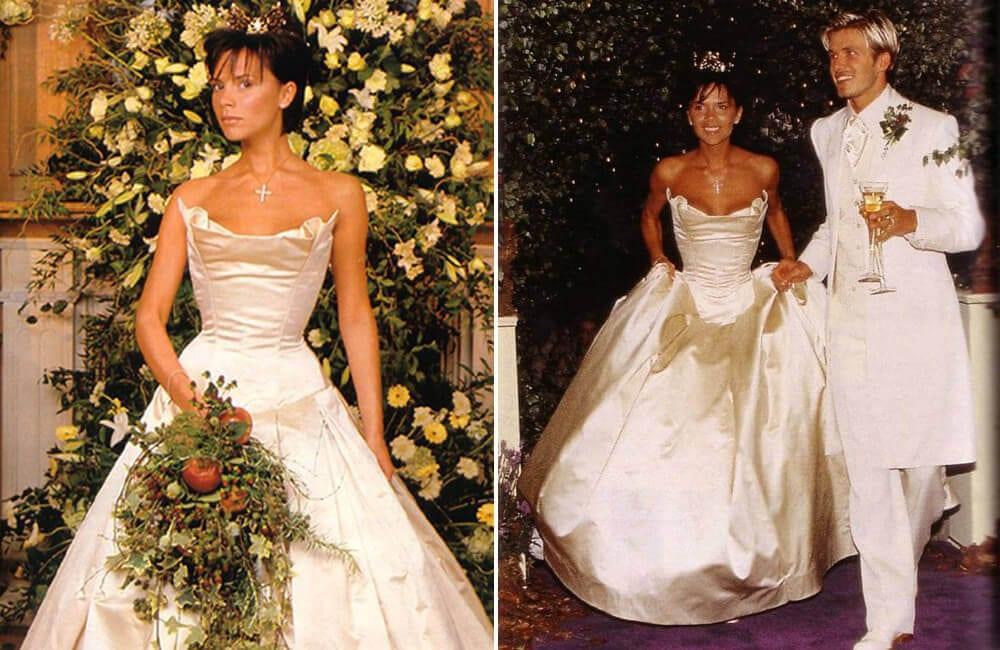 Victoria's strapless dress was designed by Vera Wang and earned an impressive price tag of $100,000.
Sarah Hyland and Wells Adams
Radio host Wells Adams and actress Sarah Hyland met each other through social media. Their first date will put many others to shame, as they went to a benefit that took place before the Emmys in 2017. After a blissfully happy two years, Adams proposed to Sarah in Fiji, thus beginning the quest for the perfect wedding gown.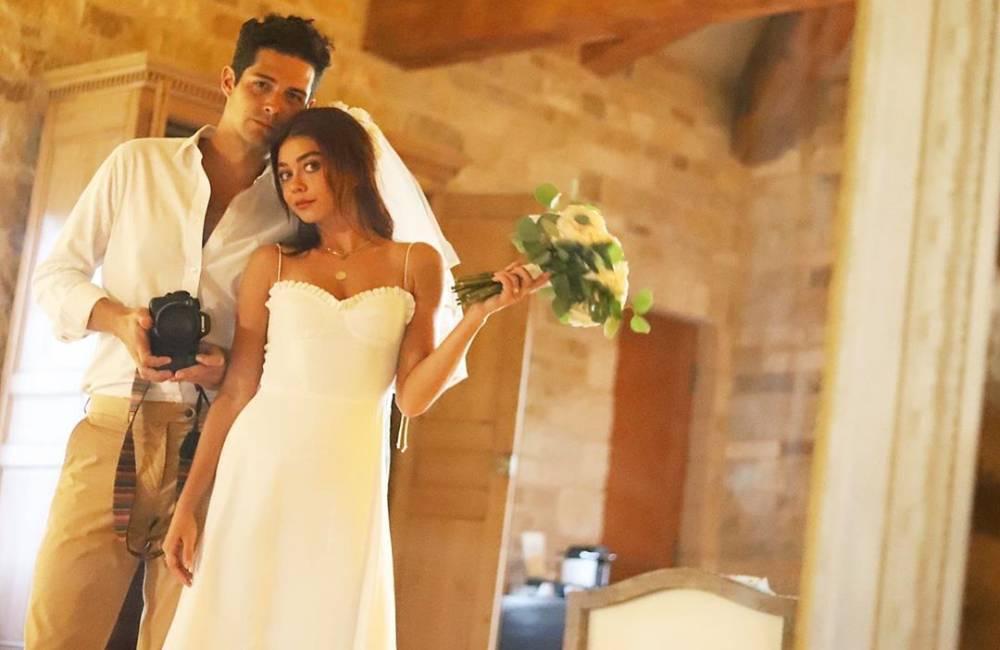 Sarah and Wells originally had to postpone their marriage due to the pandemic, but finally got married in August of 2022. Sarah had not one but two impressive pieces by Vera Weng, one for the ceremony and the other for the reception. Unfortunately, the price tag for these dresses is unknown, but it is a safe guess to estimate that it is comparable to other dresses on this list.
Coleen Rooney
While a majority of America will be unfamiliar with the British star, Coleen made her mark as an original on Wives and Girlfriends of famous footballers. Coleen and Wayne Rooney have been together since they were teenagers, way before Wayne became the soccer sensation he is today.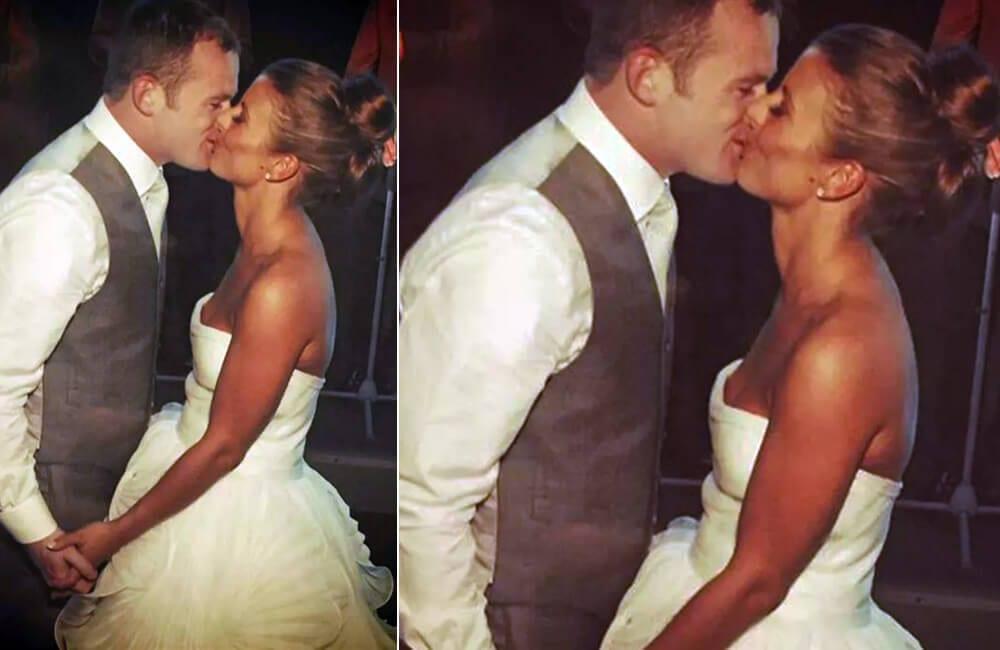 Coleen and Wayne would marry in 2005, a wedding that would cost an astounding $5 million in Santa Margherita Ligure, Italy. Coleen's dress, created by Marchesa, was a major part of the bill, and it cost $392,000.
Serena Williams
Serena earned her fame by absolutely dominating the tennis courts with her sister Venus. Serena earned a hefty $210 million over the course of her career and went on to marry the founder of Reddit, Alexis Ohanian, so it may be unsurprising to hear the price of her dress.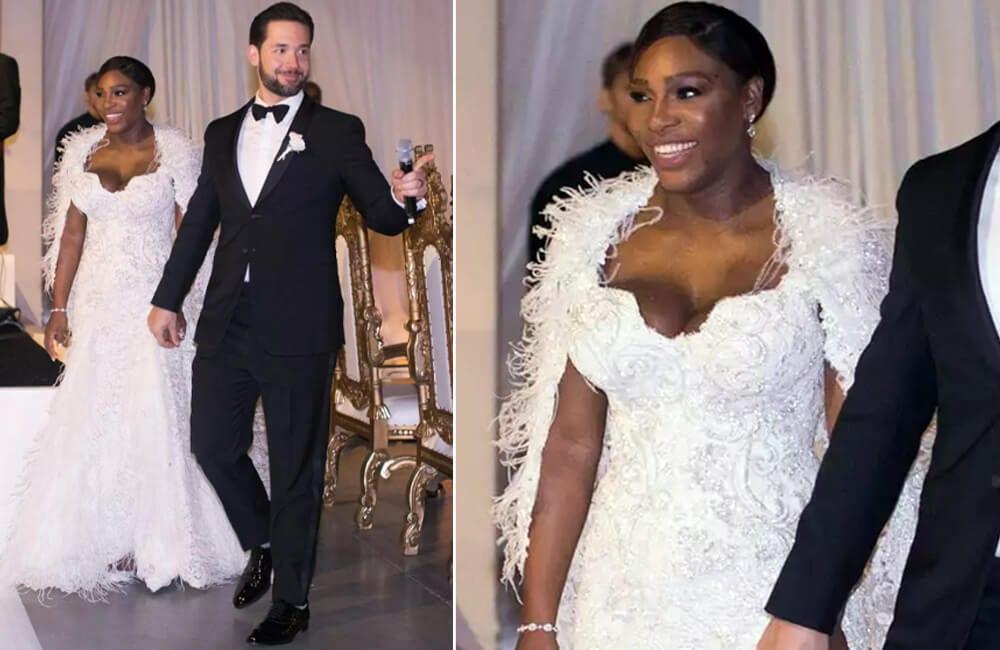 Serena's dress, designed by Alexander McQueen's Sarah Burton, would become extremely popular and reportedly cost $3.5 million. This hefty price tag makes the dress one of the most expensive wedding dresses of all time.
Nicole Kidman
Nicole Kidman, a Hollywood superstar, first married Tom Cruise in 1990, but the dress for this list came from her marriage to Keith Urban in 2006. Nicole paired up with Balenciaga to create a simple and elegant wedding gown.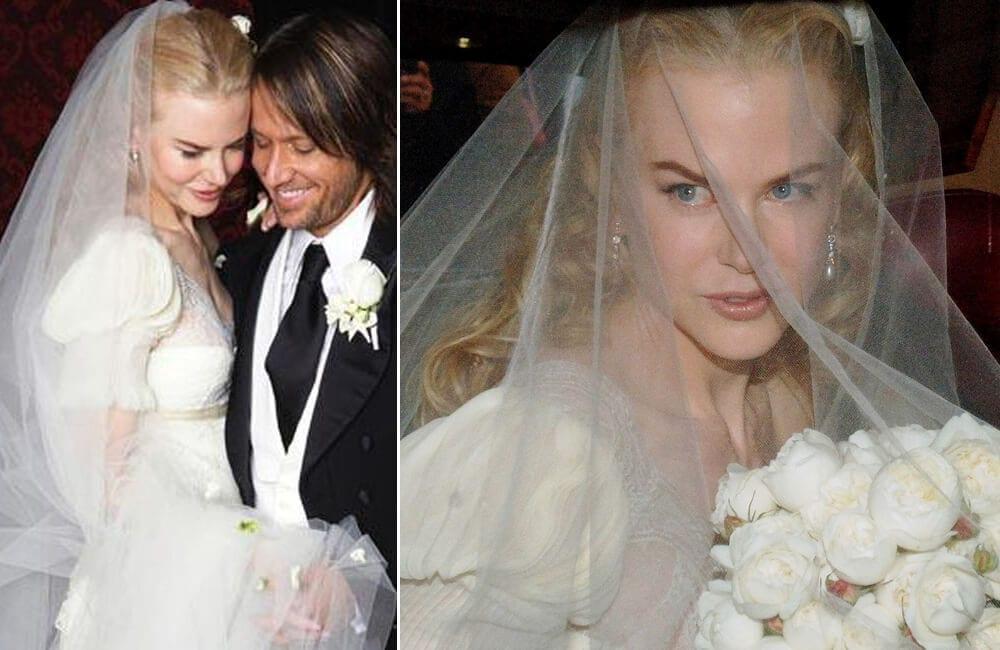 Despite marrying a music star, Nicole's dress only cost $20,000 – yes, it is a lot of money, but not compared to others on this list.
Catherine Zeta-Jones
Welsh actress Catherine Zeta-Jones captured hearts worldwide when she accepted the proposal of Hollywood icon Michael Douglas. This glamorous couple exchanged vows in 2000, and for her wedding day, Catherine opted for a simple, form-fitting white gown designed by Christian Lacroix.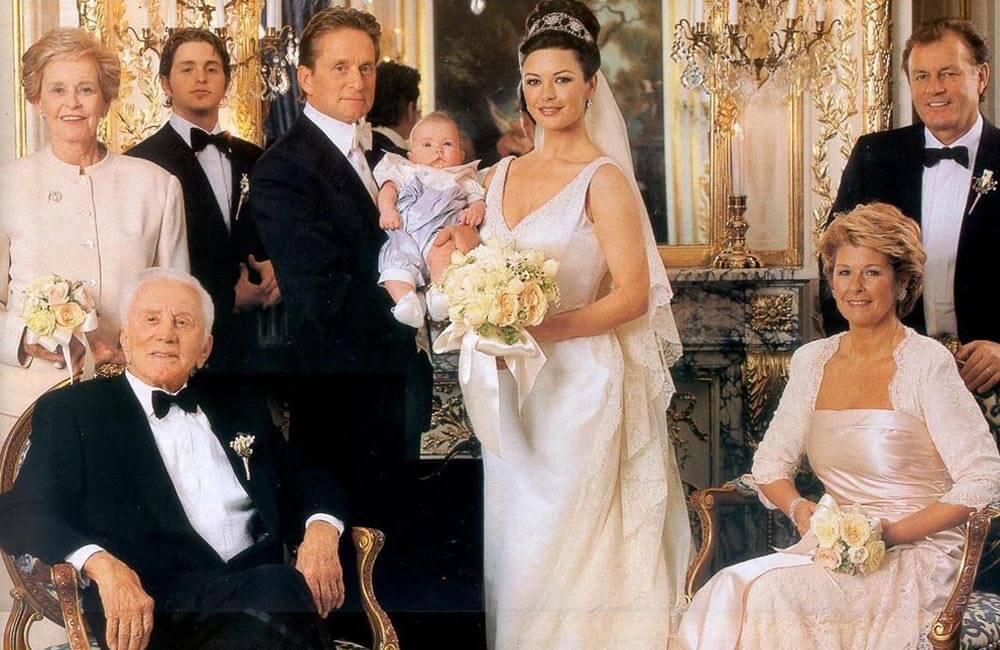 Resplendent and elegant, Catherine resembled the timeless Audrey Hepburn in her choice of attire, ensuring that the dress would remain a classic. Regrettably, the price tag for this everlasting elegance stood at approximately $140,000. However, considering their combined wealth at the time, the Douglases could comfortably afford it, as their estimated fortune in 2021 amounted to a substantial $500 million.
Beyonce
There are very few stars who are as big as Beyoncé and Jay-Z, which makes it all the more impressive that they got married in 2008 with very little fanfare. There are very few details involving the event other than that it was held in New York.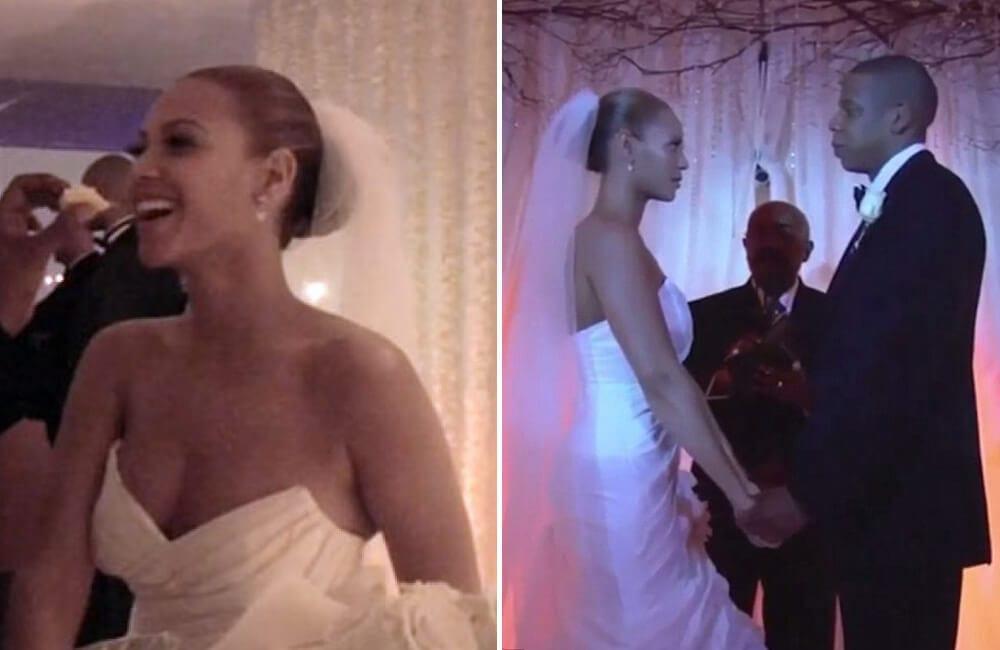 However, the pair renewed their vows years later, and her dress was inspired by Queen Victoria, created by Galia Lahav, costing roughly over $150,000.
Nicky Hilton
While a Hilton's marriage may not be royalty like Will and Kate or Meg and Harry, a Hilton's marriage is a major ordeal. Nicky Hilton married in 2015 and went through Valentino to create her wedding gown.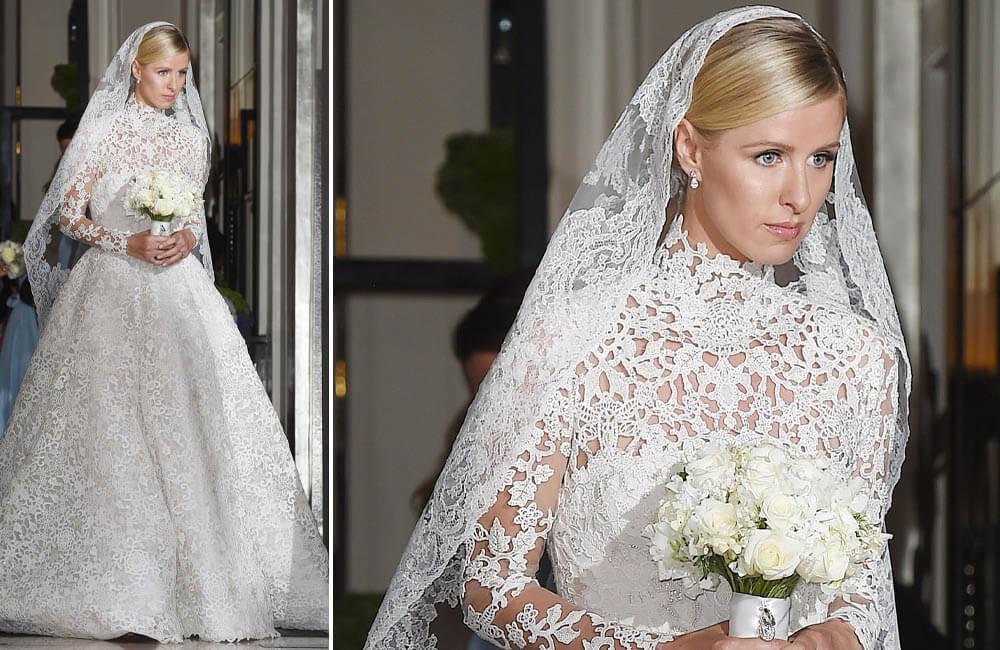 The $77,000 dress was extremely beautiful, boasting intricate patterns, and was ultimately a show stopper.
Pippa Middleton
Pippa Middleton, the sister of the Duchess of Cambridge, initially gained fame when she stepped into the spotlight by assisting her sister, Kate, with her wedding dress on the day she married Prince William in 2011. Fast forward six years, it was Pippa's turn to take her own walk down the aisle as she tied the knot with James Matthews.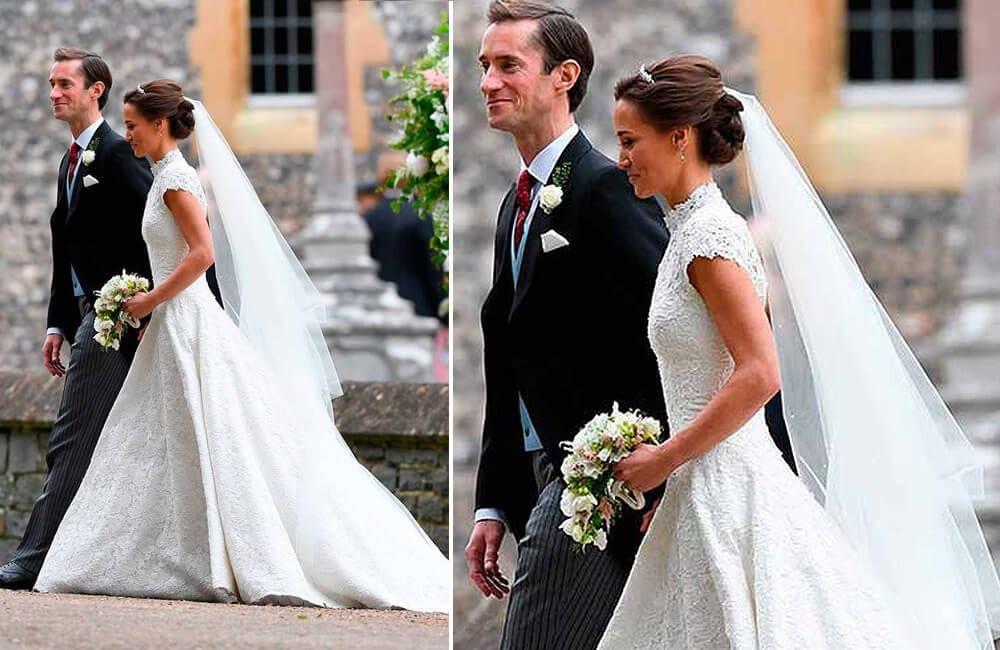 Pippa's wedding gown bore some striking similarities to her sister Kate's, yet it exuded a distinct and exquisite charm. Designed by Giles Deacon, the lace-adorned dress came with a price tag of approximately $52,000. The fact that the dress also received significant media coverage, including a feature in the New York Times, speaks to its noteworthy impact.
Jennifer Aniston
Jennifer Aniston is a highly accomplished actress who smoothly transitioned from television to the big screen, solidifying her status as a genuine Hollywood star. When her relationship with Brad Pitt began in the '90s, fans were overjoyed, as it seemed like a match made in heaven. While their marriage didn't stand the test of time, the memories from those days endure.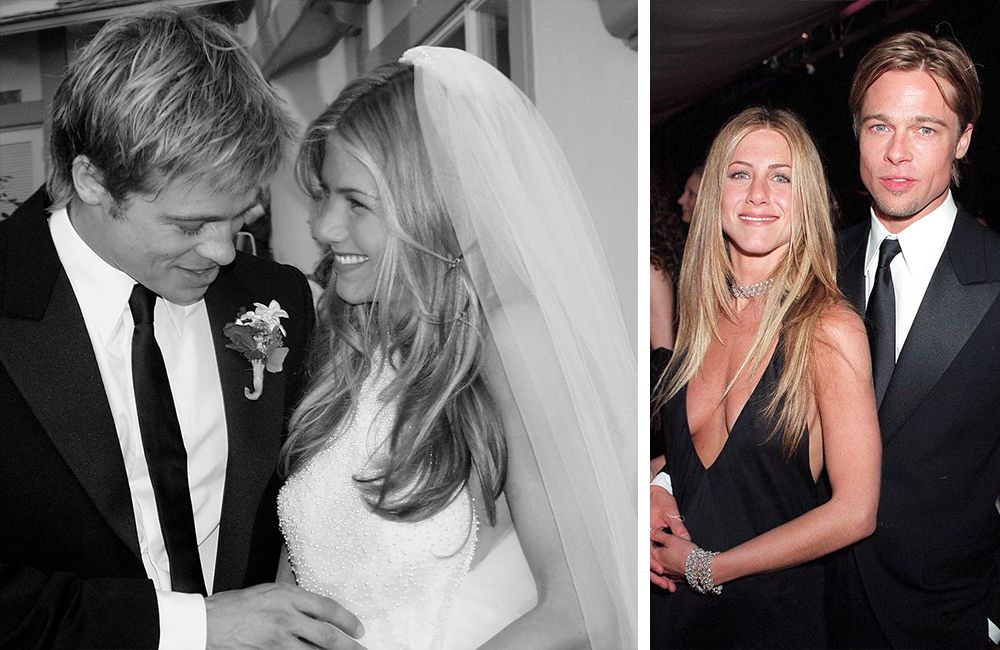 For her wedding, Aniston selected a Lawrence Steele gown with a graceful low back, rumored to have cost $50,000. In true Jennifer style, her choice was neither extravagant nor ostentatious but rather marked by its innate style and sleek elegance. Notably, she also entrusted Steele with designing sage green bridesmaid dresses for her wedding party.
Jennifer Lopez and Ben Affleck
Jennifer Lopez and Ben Affleck reunited after a devastating relationship in the early 2000s. It is entirely unsurprising to know that Jennifer had an absolutely astounding dress.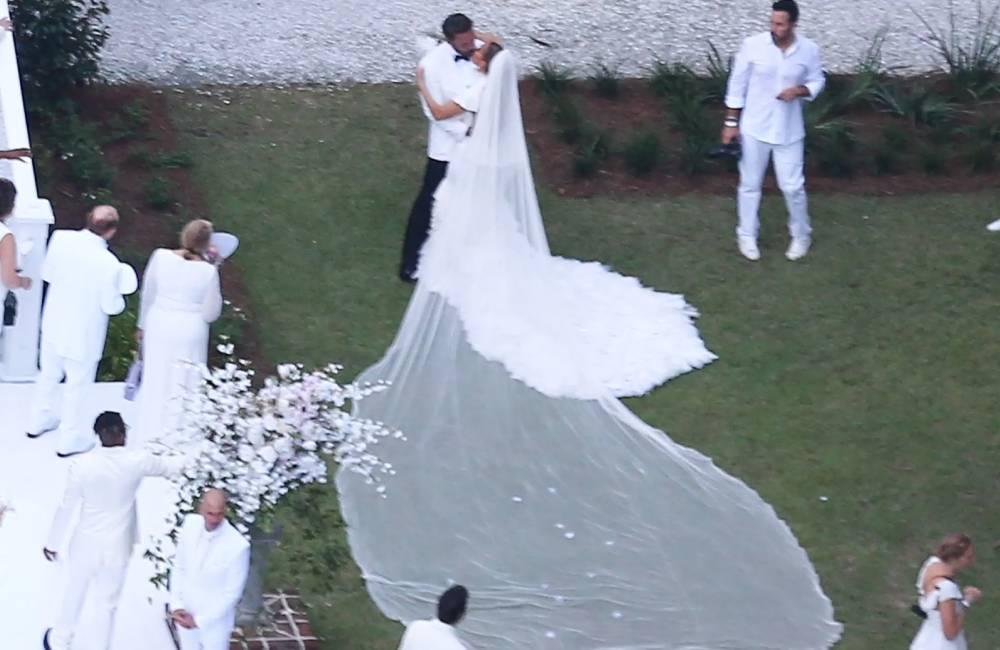 Jennifer went through Ralph Lauren, the designer of many of Jennifer's outfits. Lauren created the dress by using over 1,000 handkerchiefs and 1,600 feet of fabric for the estimated $1 million dress.
Mariah Carey
Mariah Carey went through Vera Weng to create a beautiful wedding gown with a sweetheart neckline. Mariah simply does not do anything without a show, and her marriage to music executive Tommy Mottola was not an exception.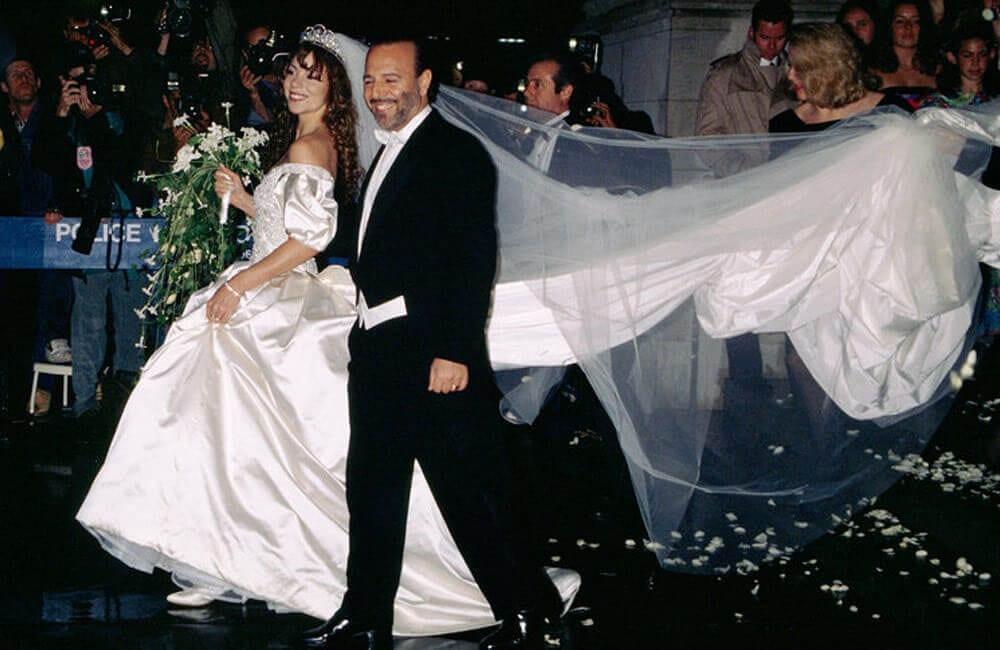 Mariah's dress had a twenty-seven-foot train, requiring six assistants to lift. While the marriage did not work out, the $25,000 dress stole the show.
Ronda Rousey
While many picture Ronda Rousey in the octagon, there are many pictures on the web displaying Ronda on her wedding day. It is reported that Rousey tried on many different gowns before deciding on a dress by Galia Lahav.
Ronda's dress was a body-hugging silhouette with a flared hem and deep neckline. The "Harper" dress fit Rousey perfectly as if the dress was made for her. The perfectly fitting dress only amounted to $13,000.
Gwyneth Paltrow
Gwyneth Paltrow was unable to have a traditional wedding with Chris Martin, so her marriage to Brad Falchuk came with a high budget. Gwyneth prepared a separate outfit for each part of the wedding event, with a stunning dress by Valentino.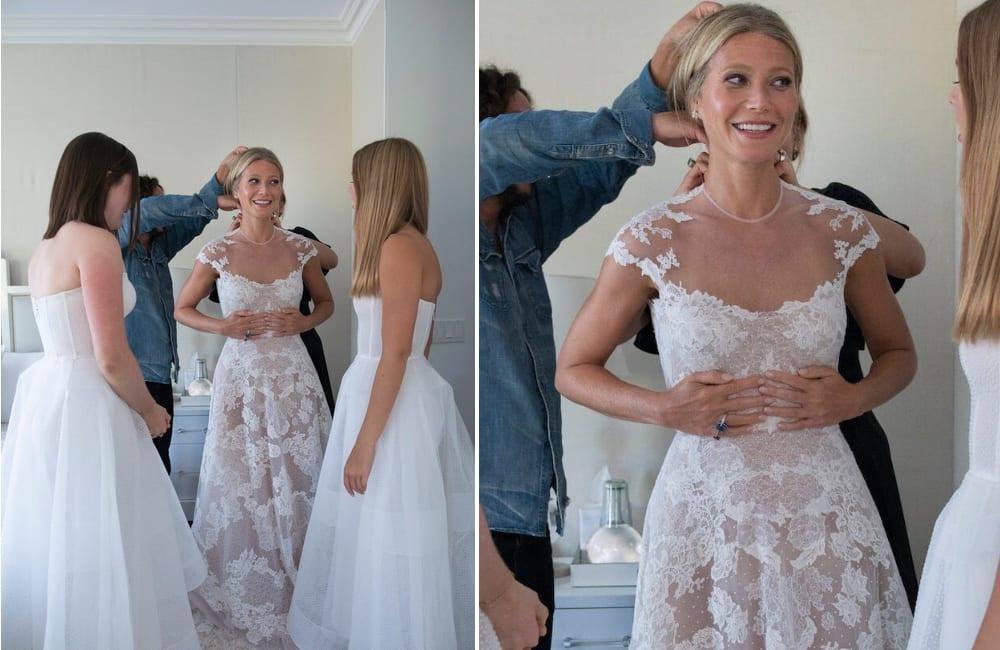 The price of this gown is not public, but it is estimated that the dress costs at least several grand.
Chelsea Clinton
Yet another Vera Weng dress Chelsea Clinton had to pay about $20,000 to make. Chelsea wore a little bit of jewelry, which helped the shimmering belt on the dress to truly shine.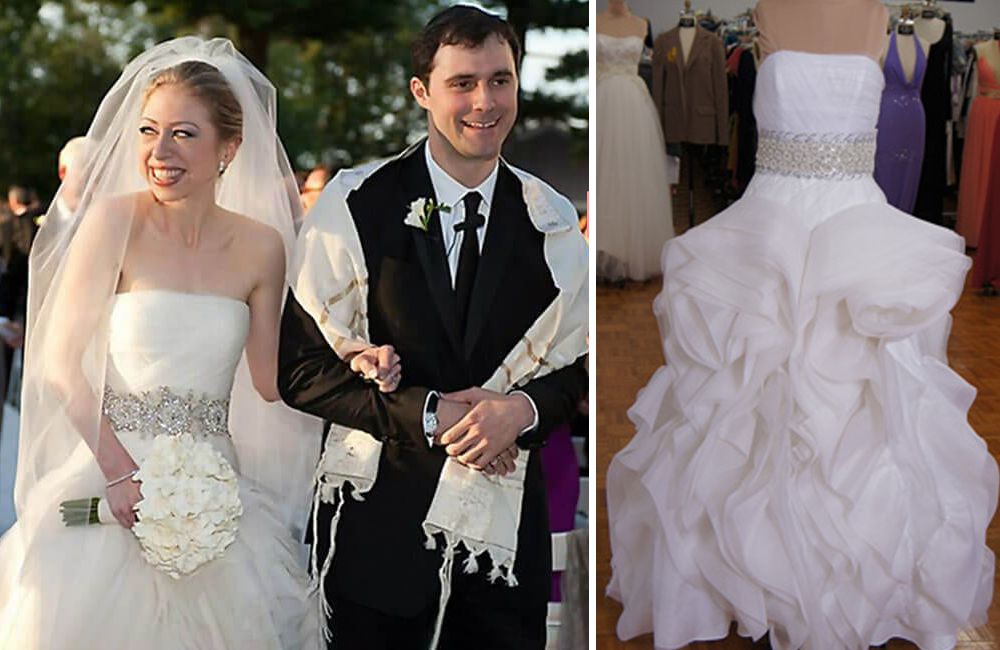 The dress included a cathedral-length veil, a long train, and a perfectly cut organza swirl on the dress's skirt.
Alexandra Lenas
Glamour magazine celebrated Alexandra Lenas' wedding dress as one of the most "captivating" celebrity bridal gowns of 2013. The enchanting wedding was themed around the medieval era, and Lenas' gown, a creation of Elie Saab Haute Couture, seamlessly integrated into the grandeur of the occasion. In a picturesque ceremony in Big Sur, Alexandra Lenas exchanged vows with Sean Parker, and the entire event exuded opulence.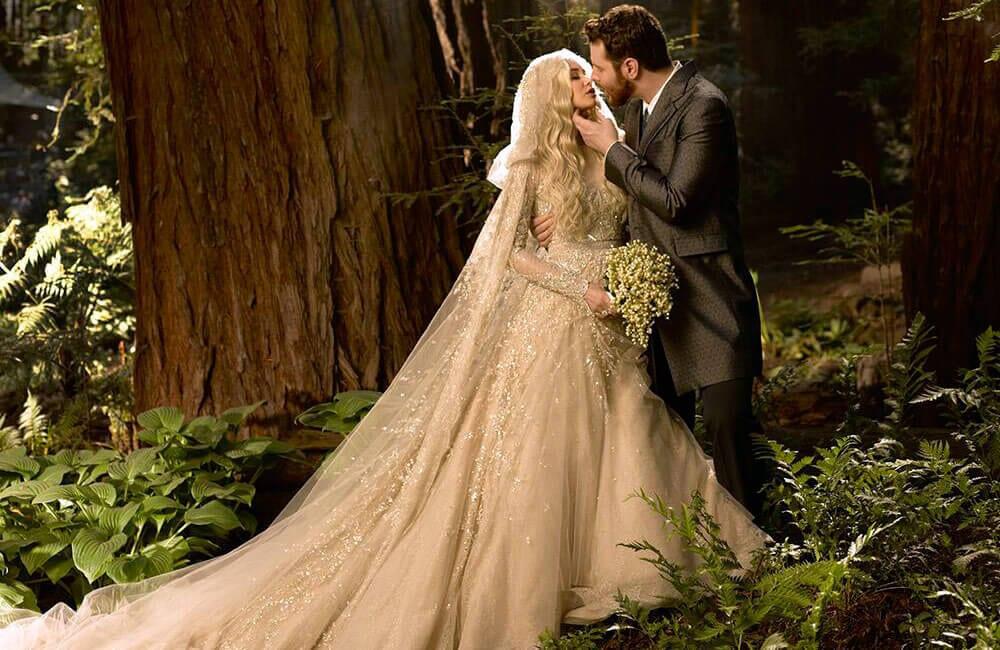 Photographs from the singer-songwriter's wedding showcase an elaborately embroidered gown with an extended train. The setting for the photoshoot was a densely wooded forest, which added to the overall fairytale and mystical ambiance. This extravagant affair carried a price tag of $4.5 million and unfolded at the Ventana Inn, with a guest list featuring notable celebrities such as Olivia Munn, Emma Watson, and Jack Dorsey.
Overall, an expensive wedding dress is not simply a garment; they are symbols of style and personal significance. The beautiful gowns embody the dreams and aspirations of brides on arguably the most important days in their lives. These high price tags will always earn raised eyebrows; they will also serve as a testament to the value placed on creating unforgettable moments and cherished memories.
Everyone deserves a "Happily Ever After" wedding fairytale and the bride's wedding dress is no exception. When can you feel like a storybook princess if not at your wedding? Your bridal gown is simply one stepping stone in that helps fulfill this dream, we think these brides and wedding designers would agree.