The Most Epic Tweet Replies From Major Chains
Before the advent of social media, companies interacted with their customers through press releases and advertisements. Nonetheless, things have changed as consumers have a new hangout place, the web.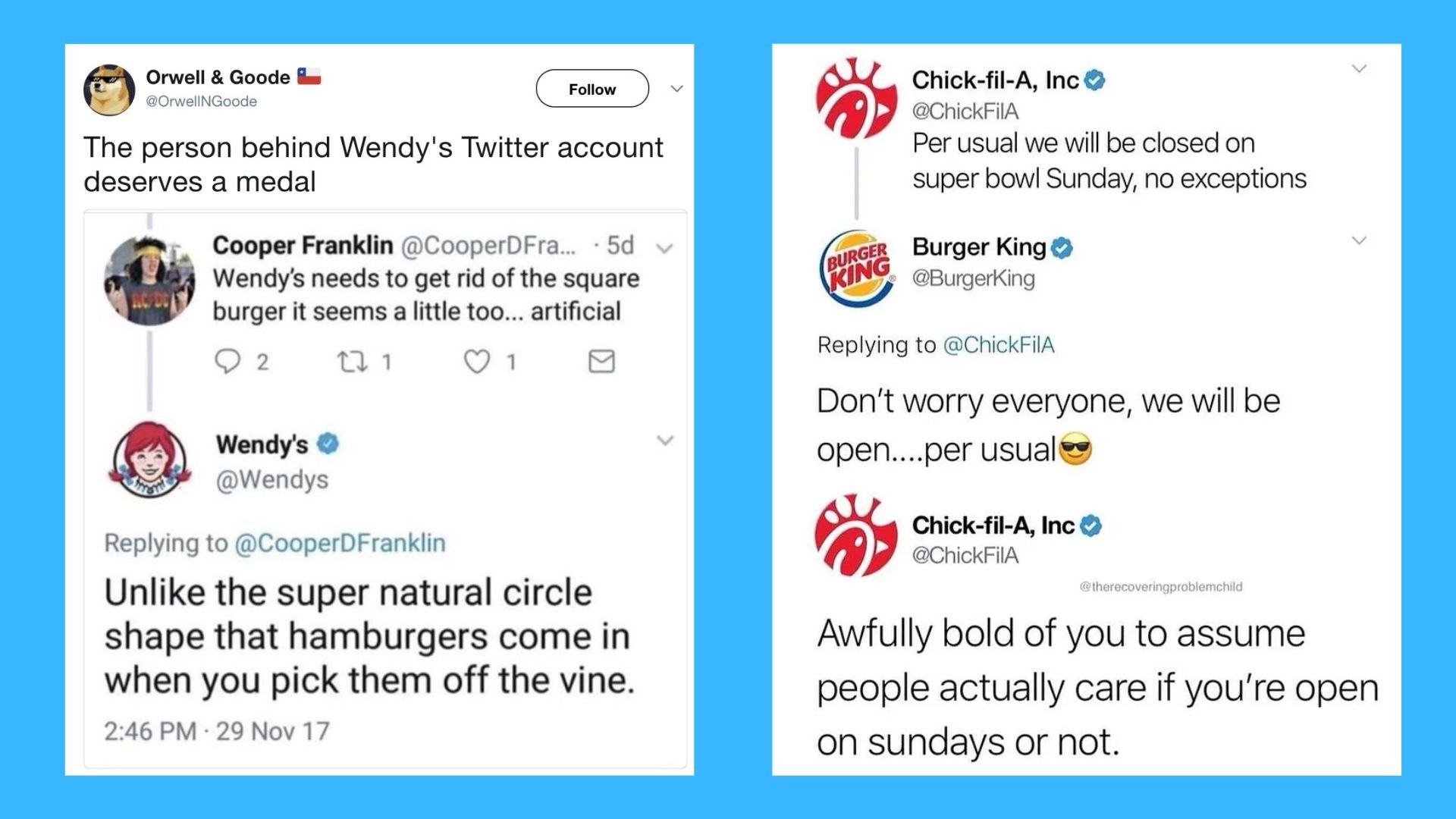 Apart from promoting their products on social media, corporations have to up their humor game, and we must say these big companies haven't disappointed us. Take a look!
That's How You Celebrate Father's Day
If anything, Durex has always been on top of its game when advertising its products. Could there be a better day to promote this product than Father's Day? The company certainly has super-skilled social media managers who do not disappoint the netizens with such publicity stunts.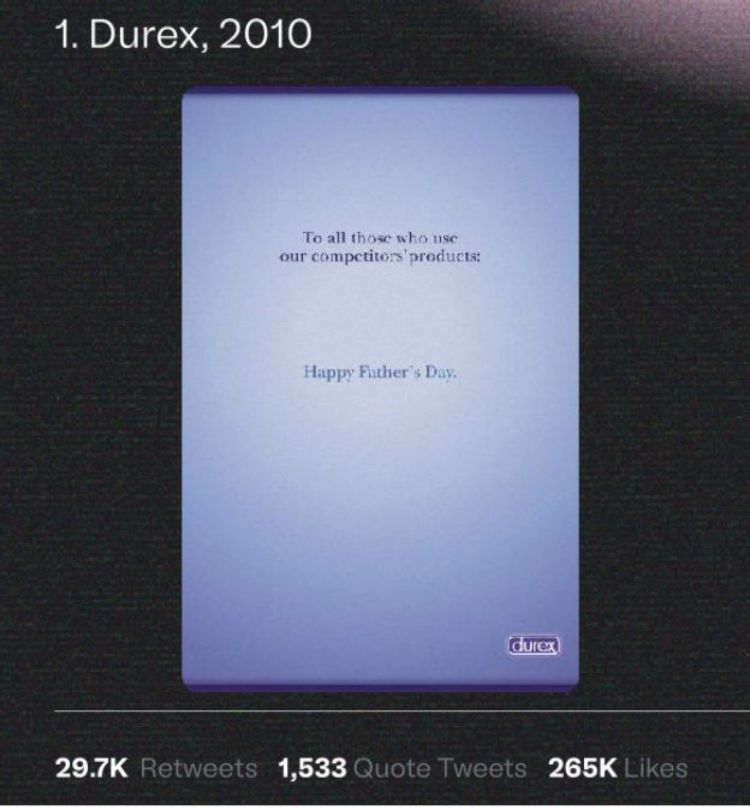 We assume it would have been hard for Durex's competitors to recover from this blow, and we are eagerly waiting to see what comeback the others have.
He Meant in Good Faith
This 101-year-old veteran may have innocently promoted the alcoholic beverage Cold Coors Light, but its competitor wasn't the one to keep quiet about it. After all, given his age, many would have believed the reason behind his long life is the beverage that he drinks.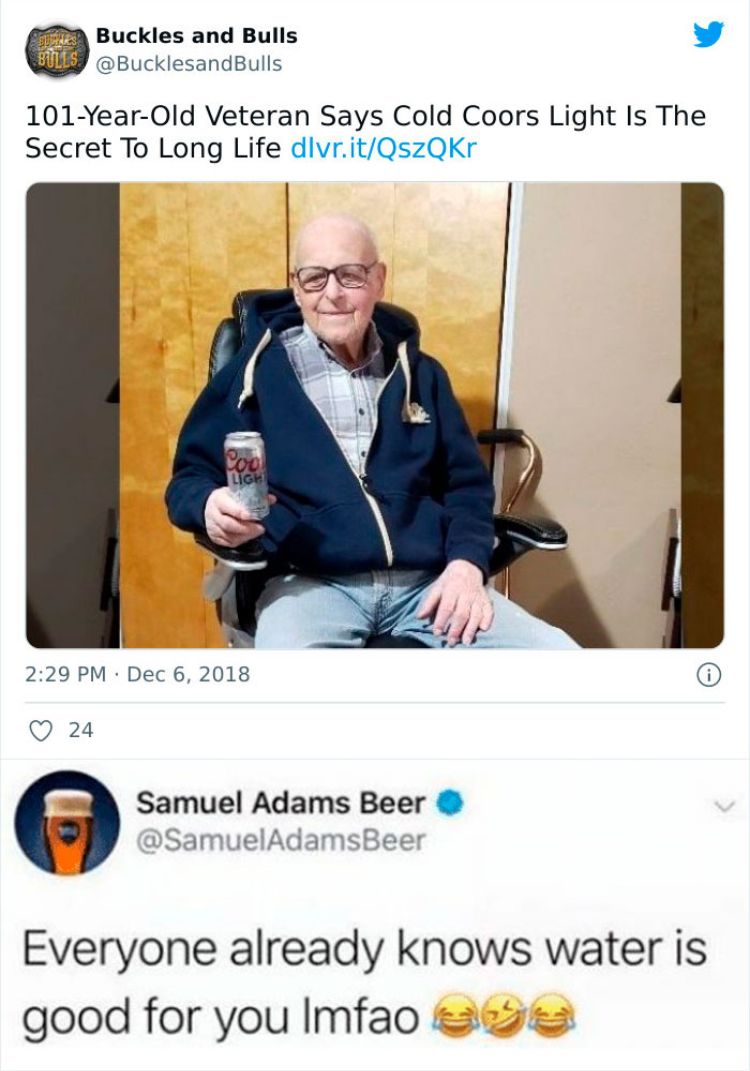 So its adversary dropped an equally innocent tweet claiming that the content of Cold Coors Light is mainly water. We don't know the truth behind these claims, but at least we had a good laugh.   
Think Twice before Messing with Gamestop
One will find a world of trolls on the internet who love to roast others. Such is the case of this individual who tried to make fun of the advertisement that GameStop released for promotion.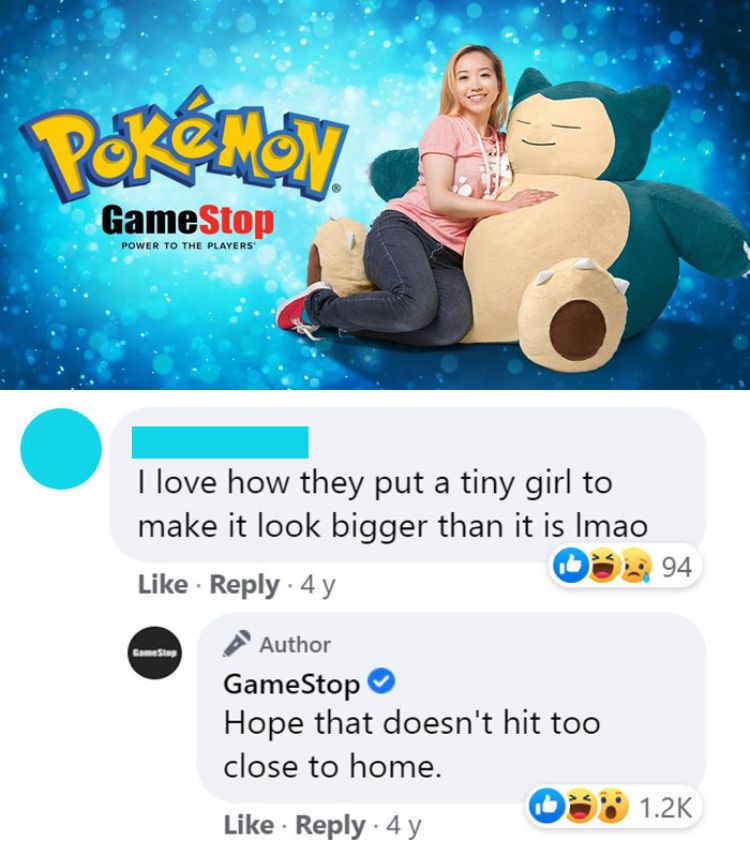 We assume this person here wouldn't have thought the gaming company would give a befitting reply to him. The individual will think twice before commenting the next time.
Calling Out the Fakes
What better way to call out those imitation chicken shops misusing the KFC logo than by publicly bringing it to the attention of its consumers? On the streets of Britain, one would find copycat restaurants that blatantly used names mimicking the food chain's name.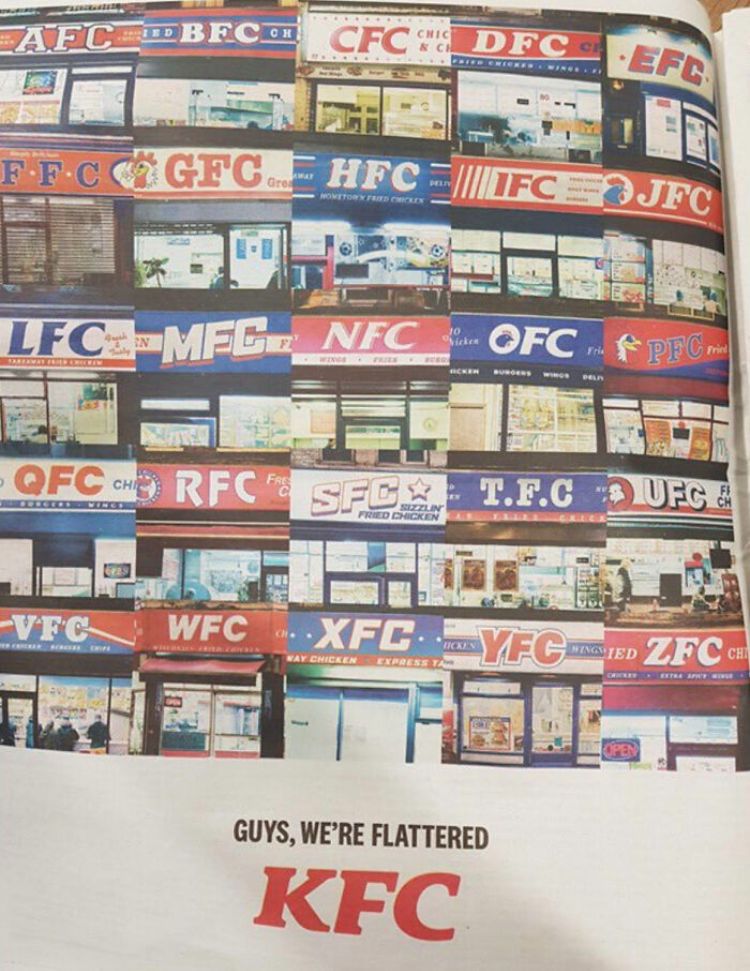 The problem required fixing, and approaching those eateries wouldn't have helped, so KFC decided to publish this alphabetized catalog as a silent warning.  
Best Culinary Trash Talk
Being in a big business and having an equally big business being our rival might not be the best feeling. On the contrary, that rivalry can prove to be a delight for everyone else. When the two fast food giants, McDonald's and Burger King, had their sign boards side by side, everyone stopped to get a good laugh.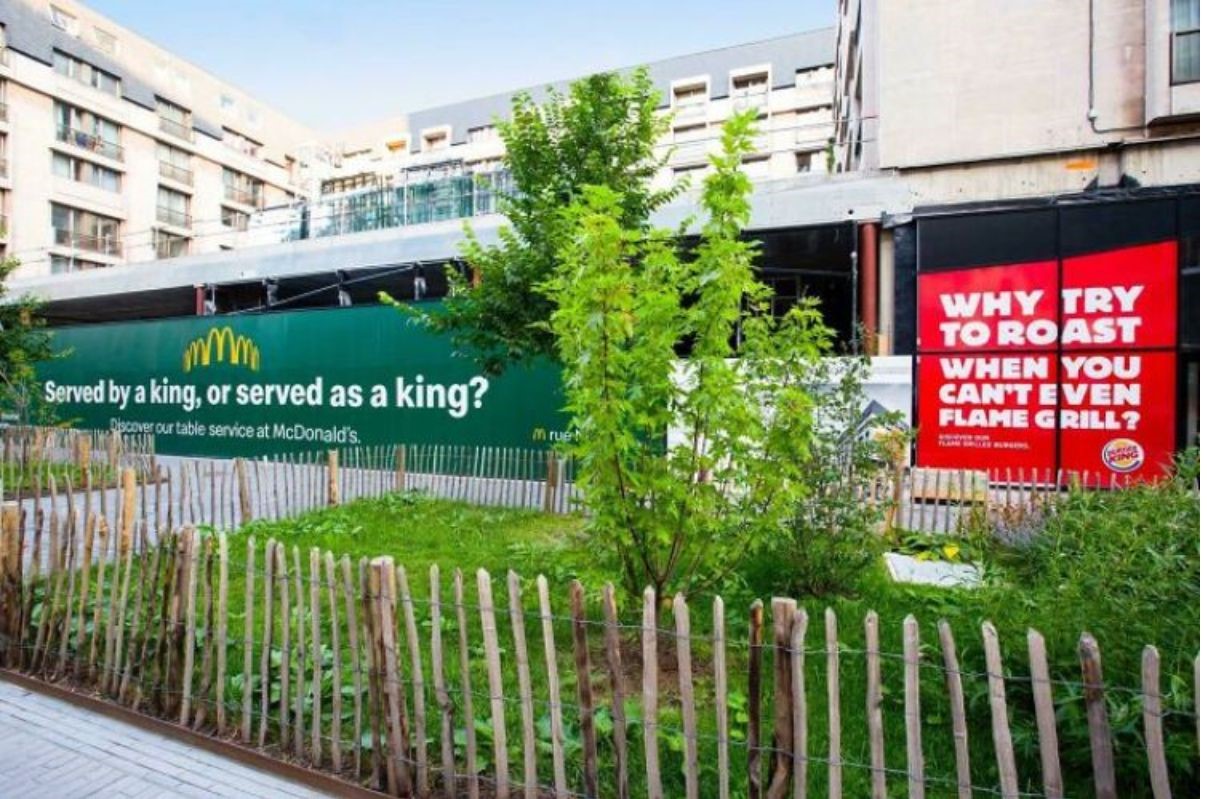 While McDonald's took a genius jibe at Burger King's name, the latter did not go easy on roasting McDonald's roasting skills.
A Harsh Way To Learn About Reservations
 It is not new that people are quick to make a judgment about something. This person here named Andrew Pare is the best example. He must have walked into a fancy restaurant at a busy hour and expected to be escorted to a table immediately.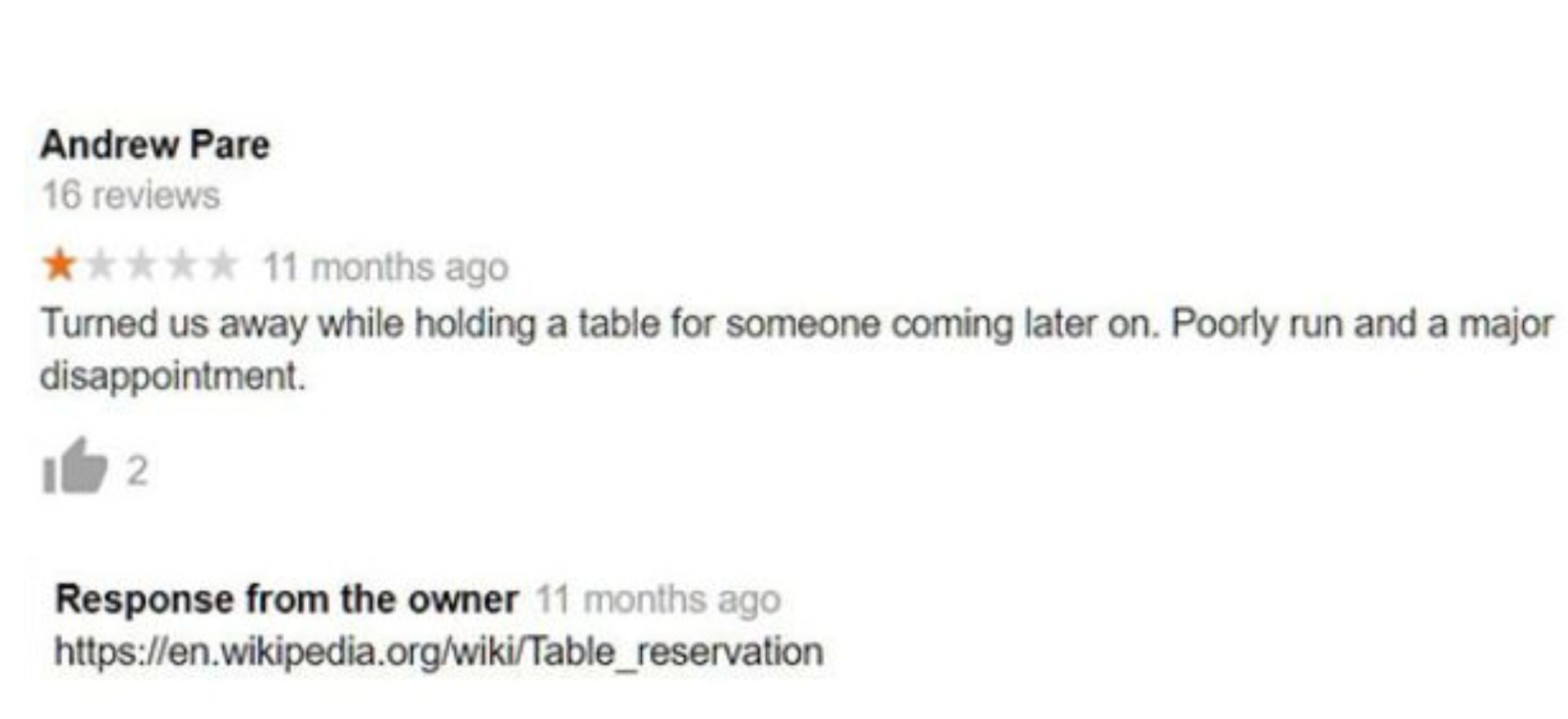 Unfortunately for him, the tables were reserved and he had no idea that one could do that. After leaving a poor review, the restaurant decided to educate him a bit.
This Banter Gets the Trophy
While we have seen quite a few banters between competitors in this list, we can agree that nothing can come remotely close to this masterpiece by Ford and Chevrolet. These huge billboards must have made the drive for people quite entertaining.
In the end, we have to give the edge to Ford. The last response did not really hit the mark. Chevrolet could do better.
Nothing Can Come In Wendy's Way
When Wendy's talks about bringing a menu item back, they are taking it seriously. When they got loads of requests to bring back their spicy chicken nuggets, they saw it as an opportunity to run a campaign.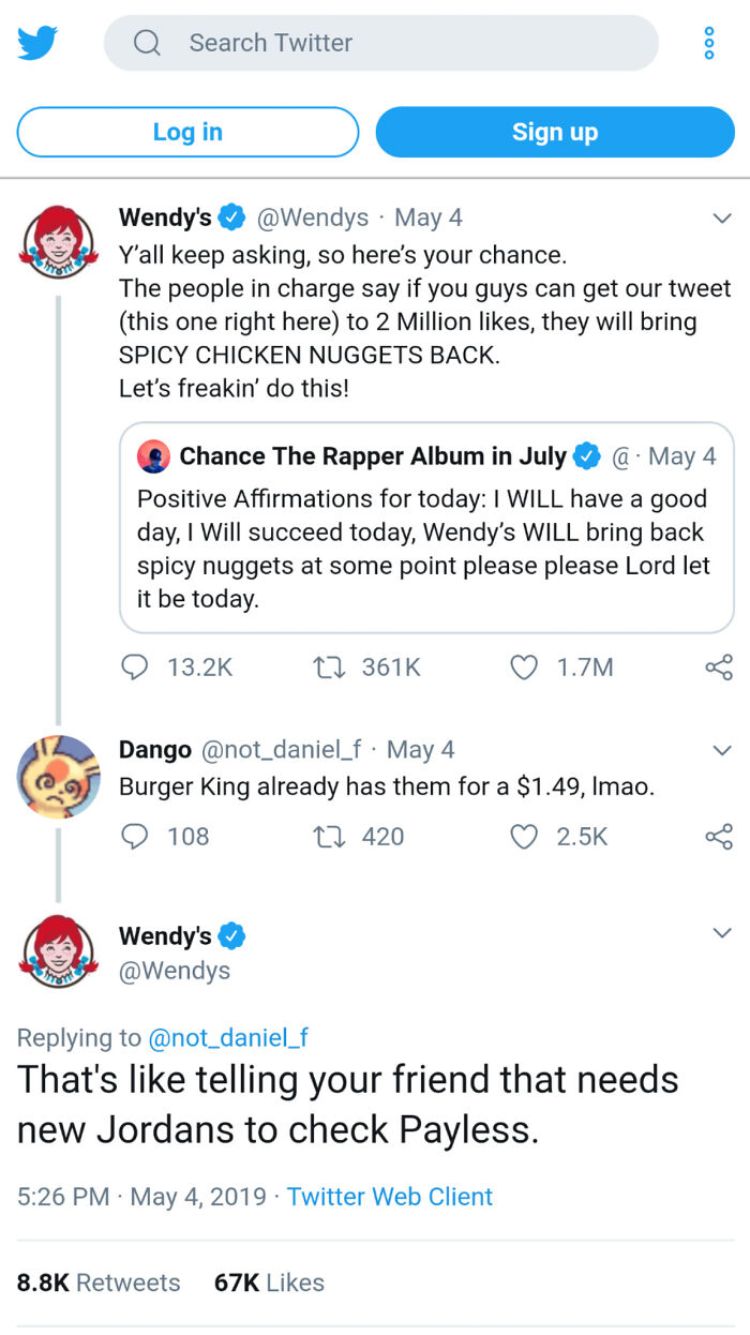 The highlight was when a Burger King fan tried to overtake. The response by Wendy's proved that it is not only the kind of spicy chicken nuggets but also spicy and fiery comebacks.
A Thief Shouldn't Accuse Others of Theft
It is very frustrating when someone steals our idea and brands it as their own. When Instagram decided to come up with the reel feature, Tik Tok couldn't hold back. In a very subtle way, it accused Instagram of stealing the idea.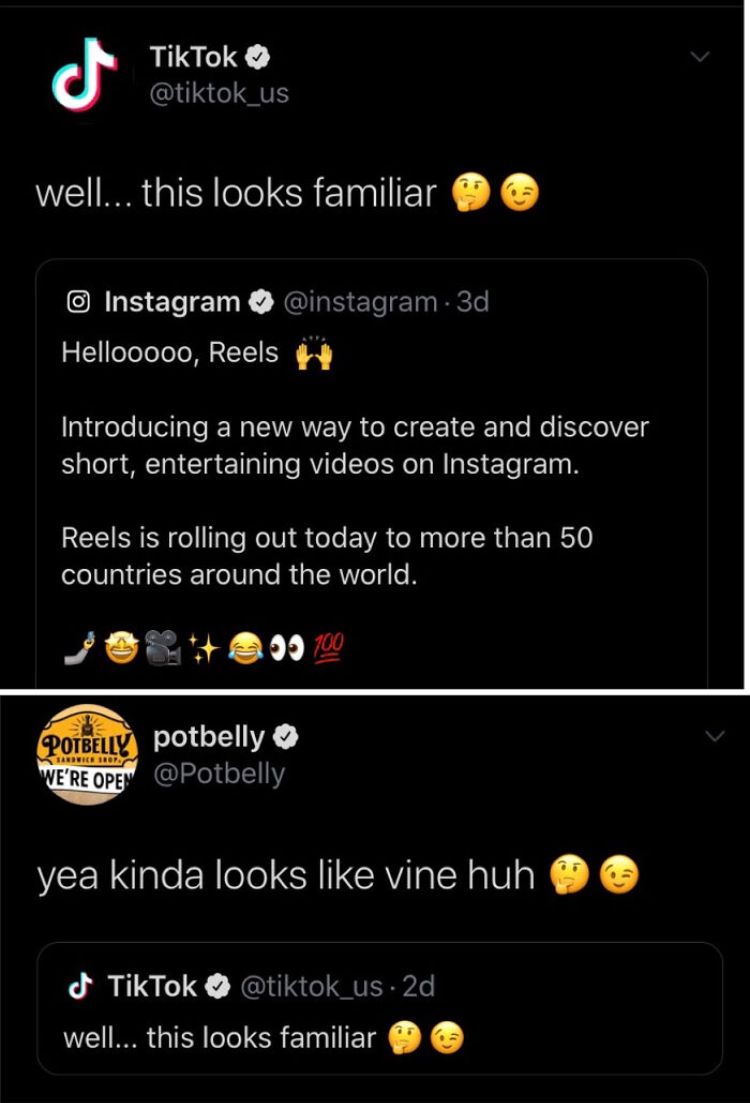 What's funny is that soon someone took it upon themselves to remind Tik Tok about the OG in the reel game. Ah, how the tables turn.
Full Marks for Marketing
Effective marketing is everything for a brand. Notwithstanding the conventional marketing campaigns, a little ingenuity goes a long way.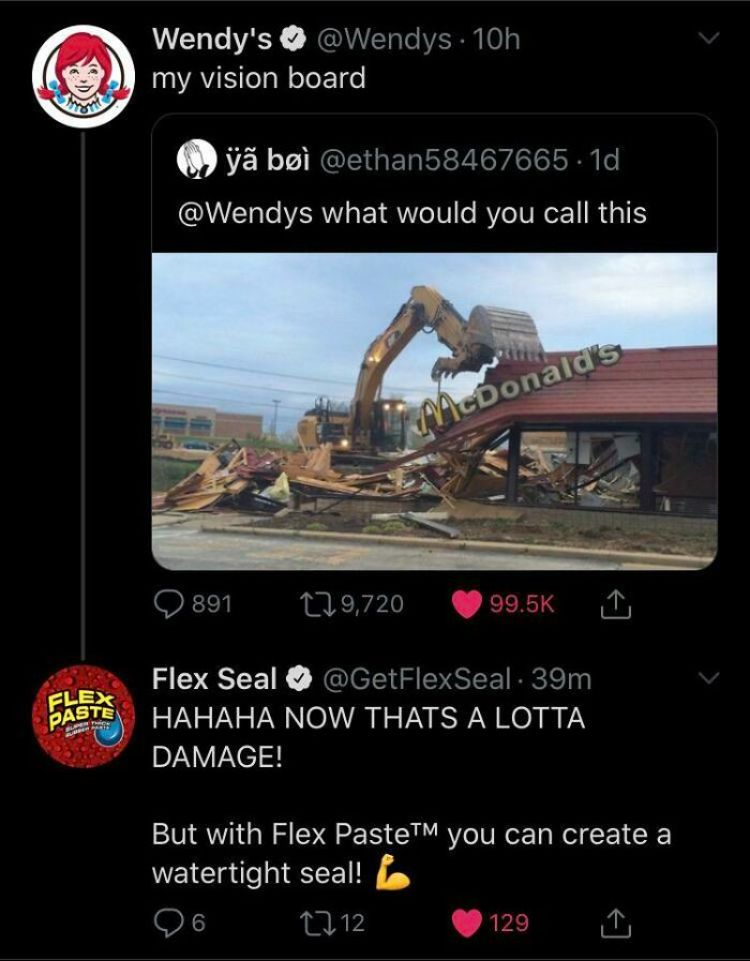 We believe the person behind this deserves a raise. They managed to hit a home run with their well put and humorous reply while putting their brand on the front. We don't know about the product, but their marketing maneuvers are sure tight!
Served Hot, Like Promised!
If one indulges in trolling online, they should be ready to receive a befitting reply. Gone are the days when company pages responded with scripted, polite replies. You take a hit; you better be ready to take one back.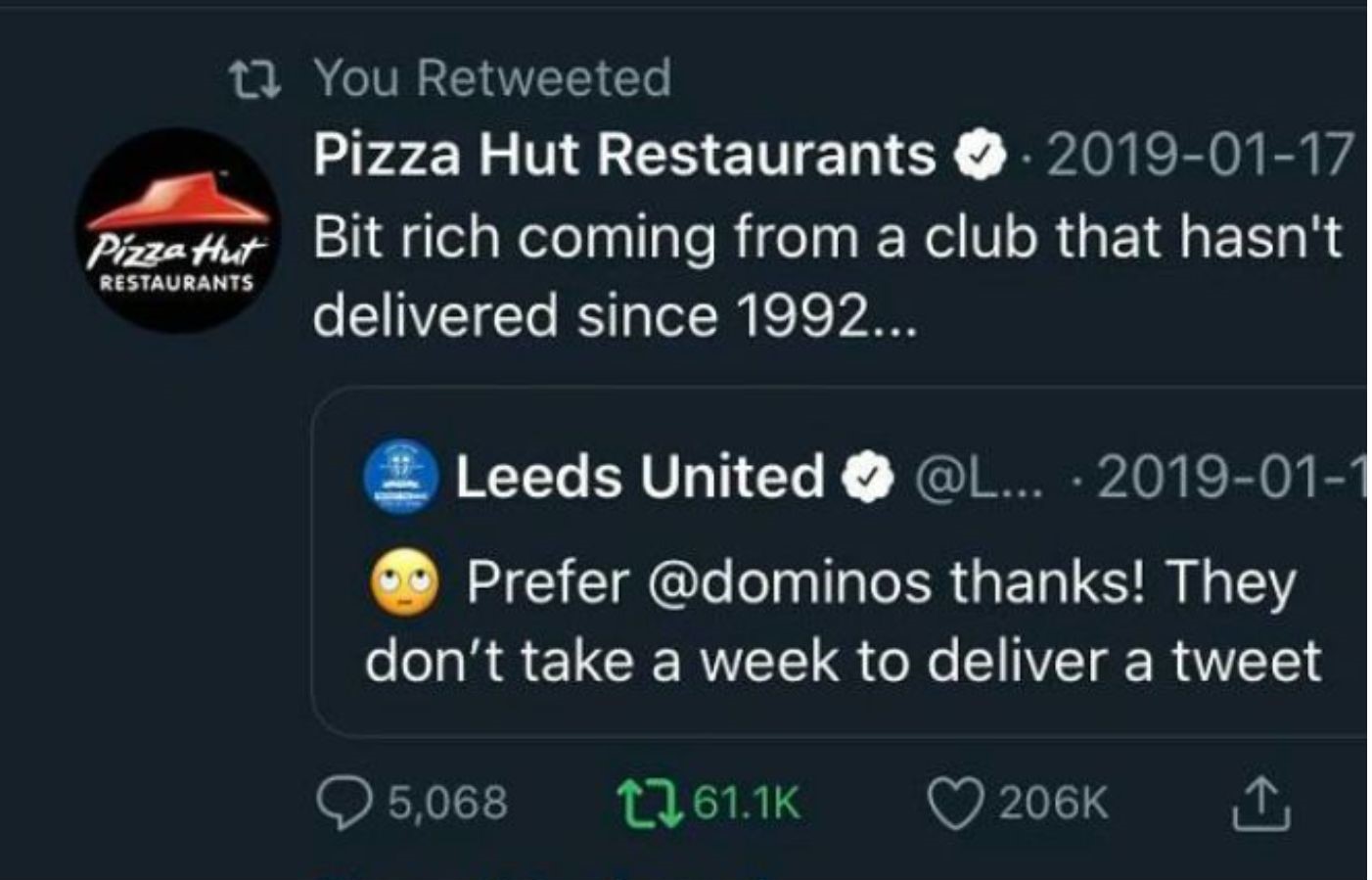 There's nothing better to show the new dynamics than this. When this page took a jab at the product, the social media manager made sure that they shut them down with good humor.
They Came and They Conquered
Nothing can be more satisfying than turning the tables in an online exchange with the least number of words possible. A case in point is this image.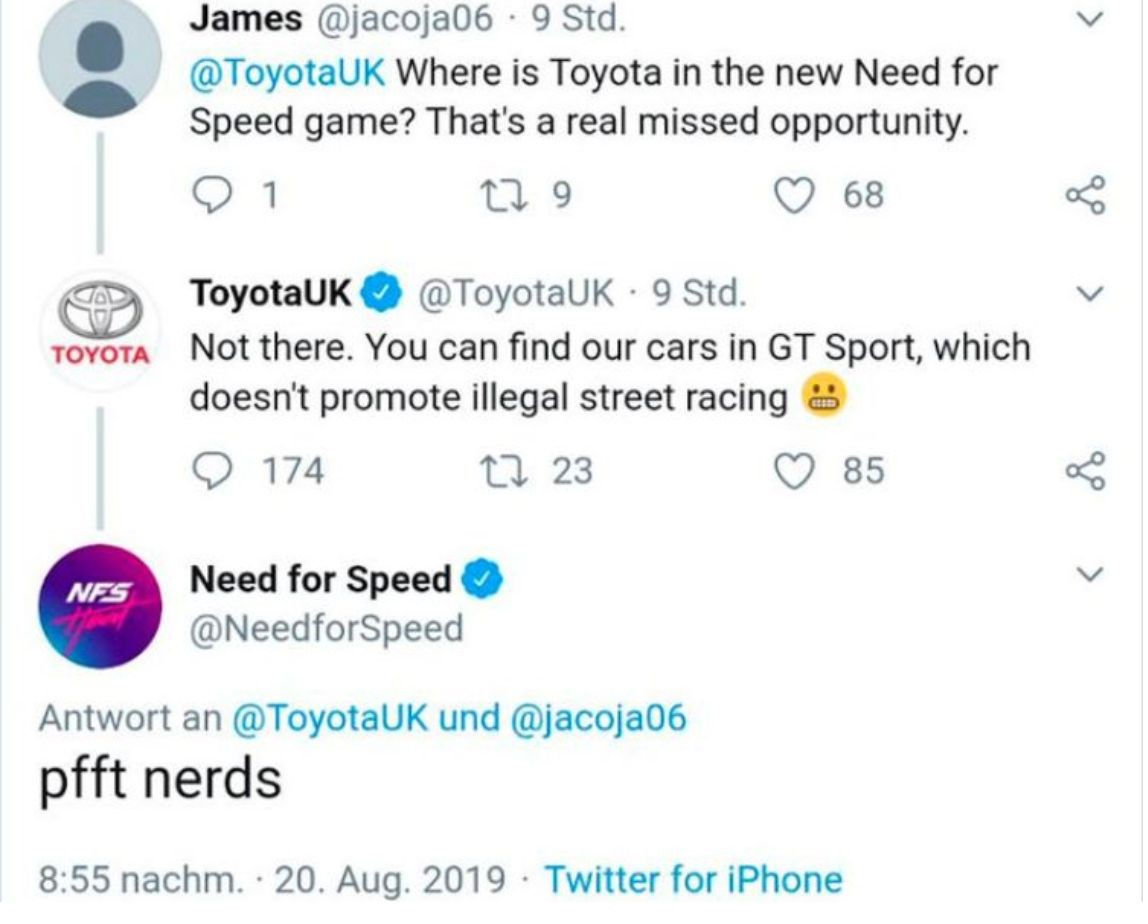 We believe the car company had it coming for dragging the game into it from nowhere. Nevertheless, an opportunity presented itself, and the game company showed everyone who the boss was. Getting called a nerd by a gaming page that's got to hurt.
Definitely a Checkmate Move
Nothing could stress the importance of strategic ad placement more than this picture here. Not only did the rival company manage to come out on top, quite literally, but we are sure this one image would have gone a long way in promoting its brand.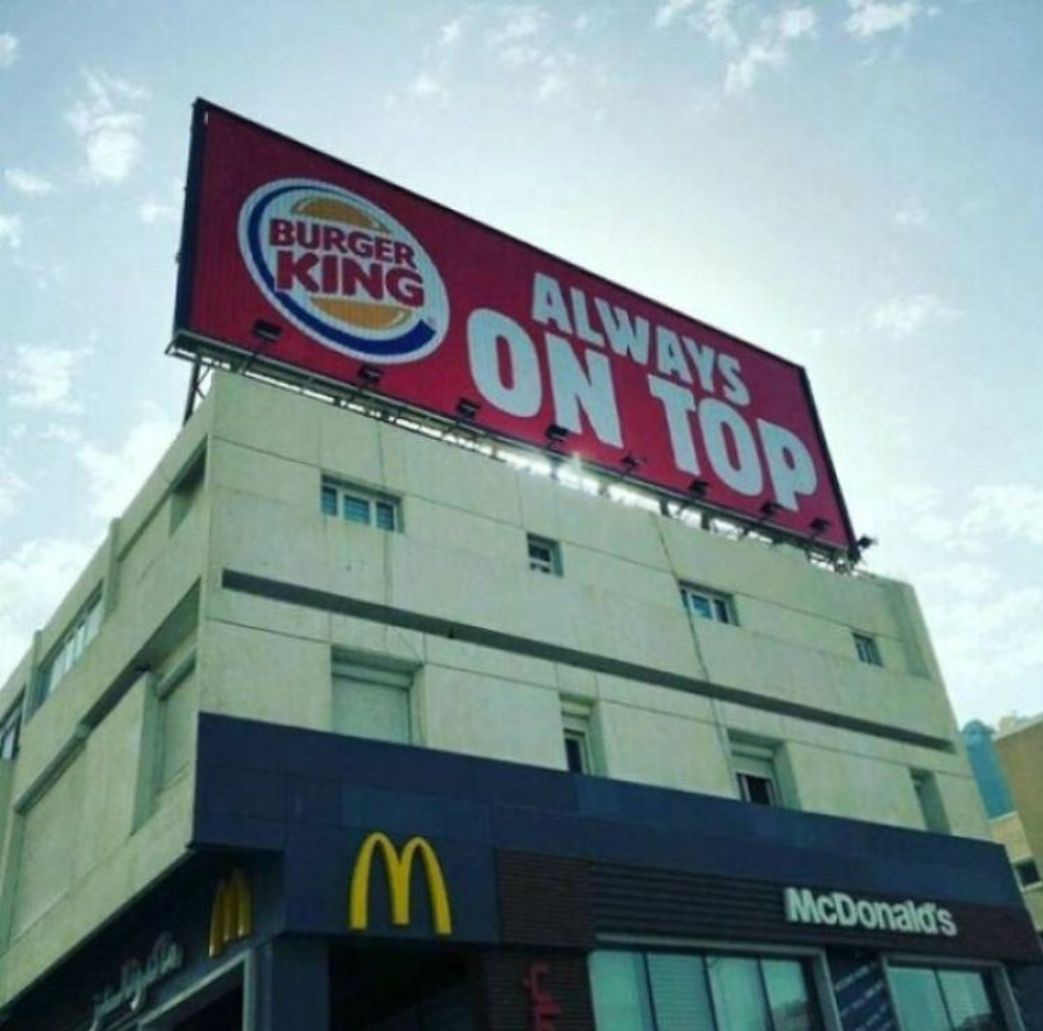 Don't get us wrong; we are not picking sides on the food, but they really scored one as far as this skirmish is concerned.
Well That's a Bucket!
It's a competitive world out there, and so companies will go to any lengths to establish themselves as superior to their competitors. As much as everyone enjoys a healthy rivalry between the brands, this could have hurt some fans.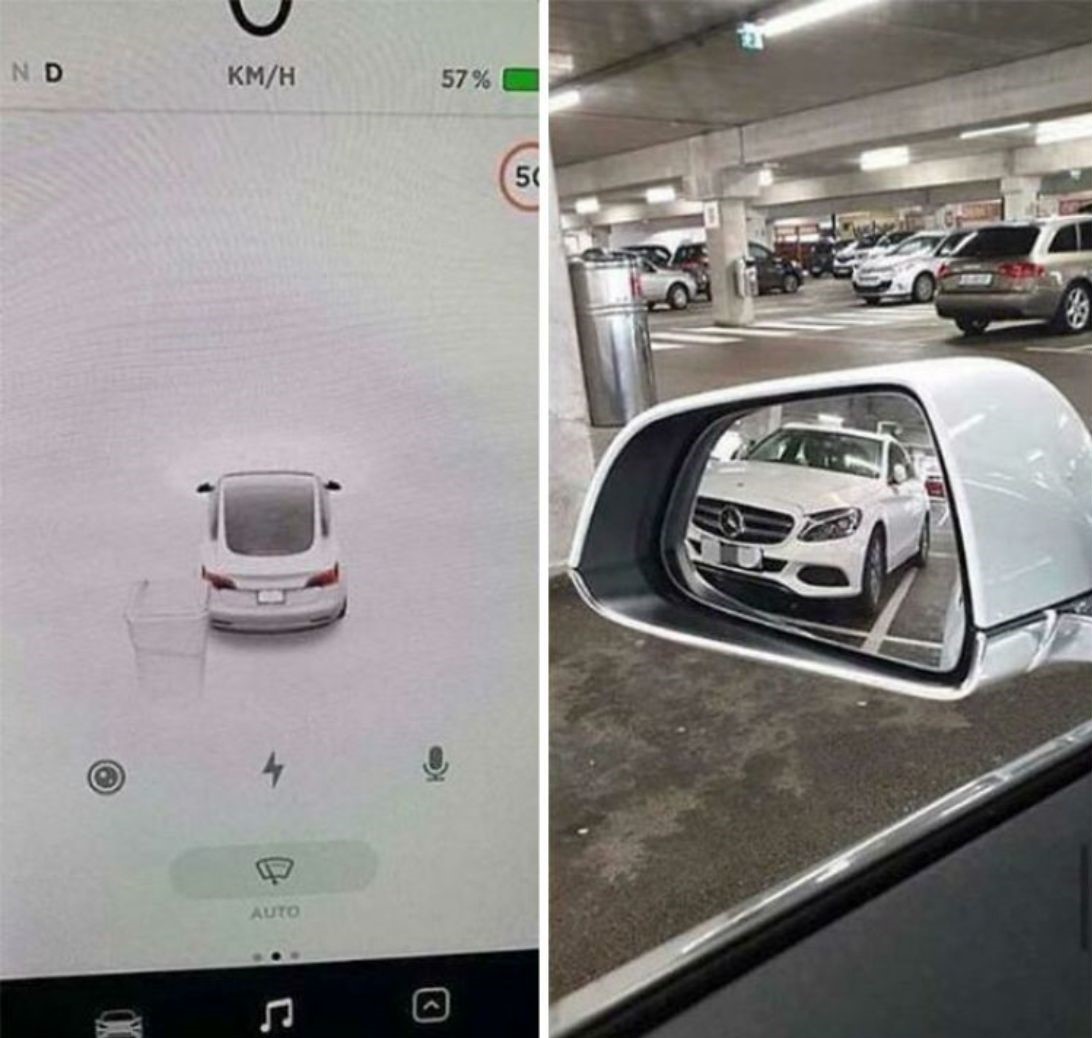 Nonetheless, we believe this particular car manufacturer scored a bucket with this one. For their fanbase, this image must feel electrifying.
Coca-Cola Bringing All Its Sodas Together
When Twitter tweeted about feeling thirsty, this company took it upon itself to help the bluebird quench it. Coca-Cola summoned its entire team into action for this emergency!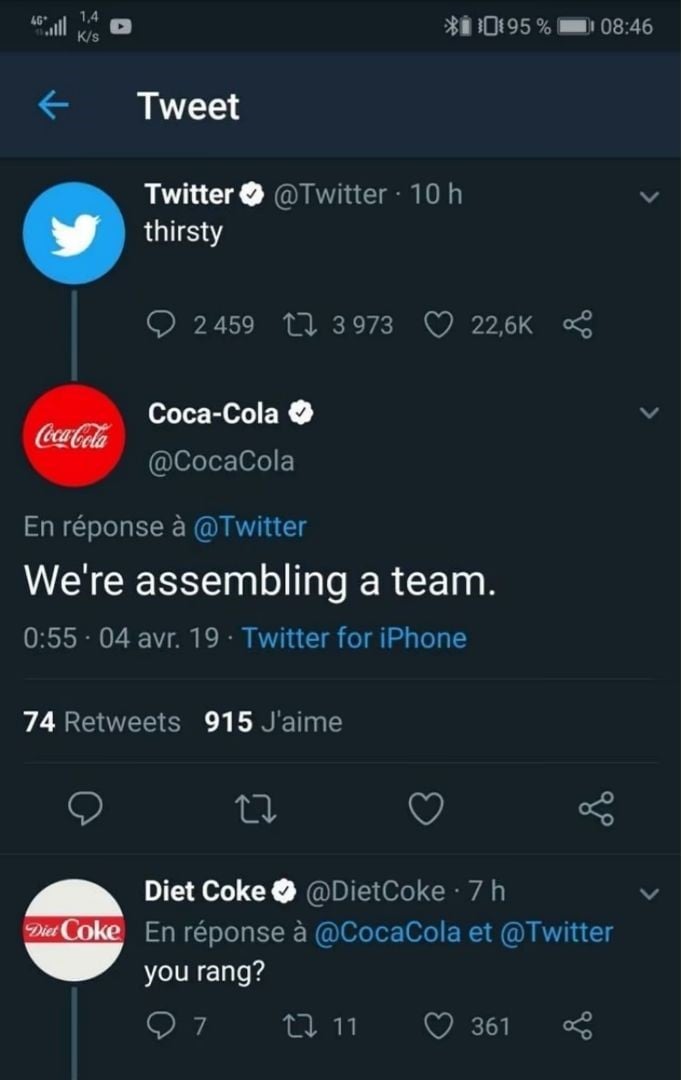 With an army of beverages from Fanta and Sprite to Dasani and Diet Coke, the company presented itself on Twitter's comment section. Given the vast options, we are sure the bluebird found something to tackle its parched throat!
Wendy Setting up a Healthy Habit
Brand wars are always amusing, and this instance was no exception. Wendy's social media manager seemed to wake up one morning with a vengeance in their heart and decided to unleash that wrath on Burger King.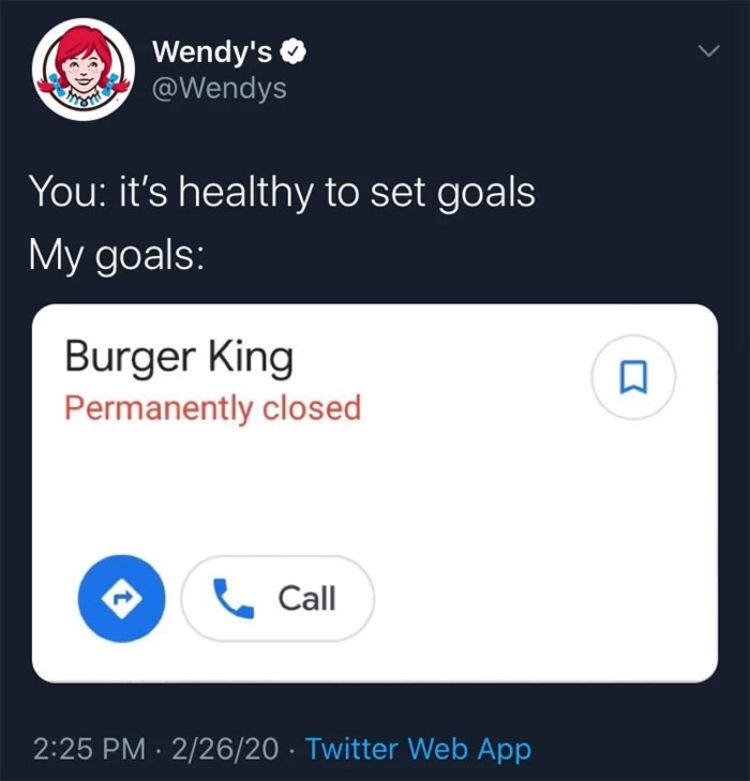 Wendy's social media post began as any other – with a friendly reminder of the importance of setting goals. It was, however, accompanied by a picture that made it quite clear what their goal was- having Burger King shut down!
Burger King Hitting Two Targets With One Arrow
Burger King's social media manager struck gold when they saw an opportunity to capitalize on Kanye West's post and make their brand go viral. With a clever quip and quick follow-up, they made a huge splash on the internet!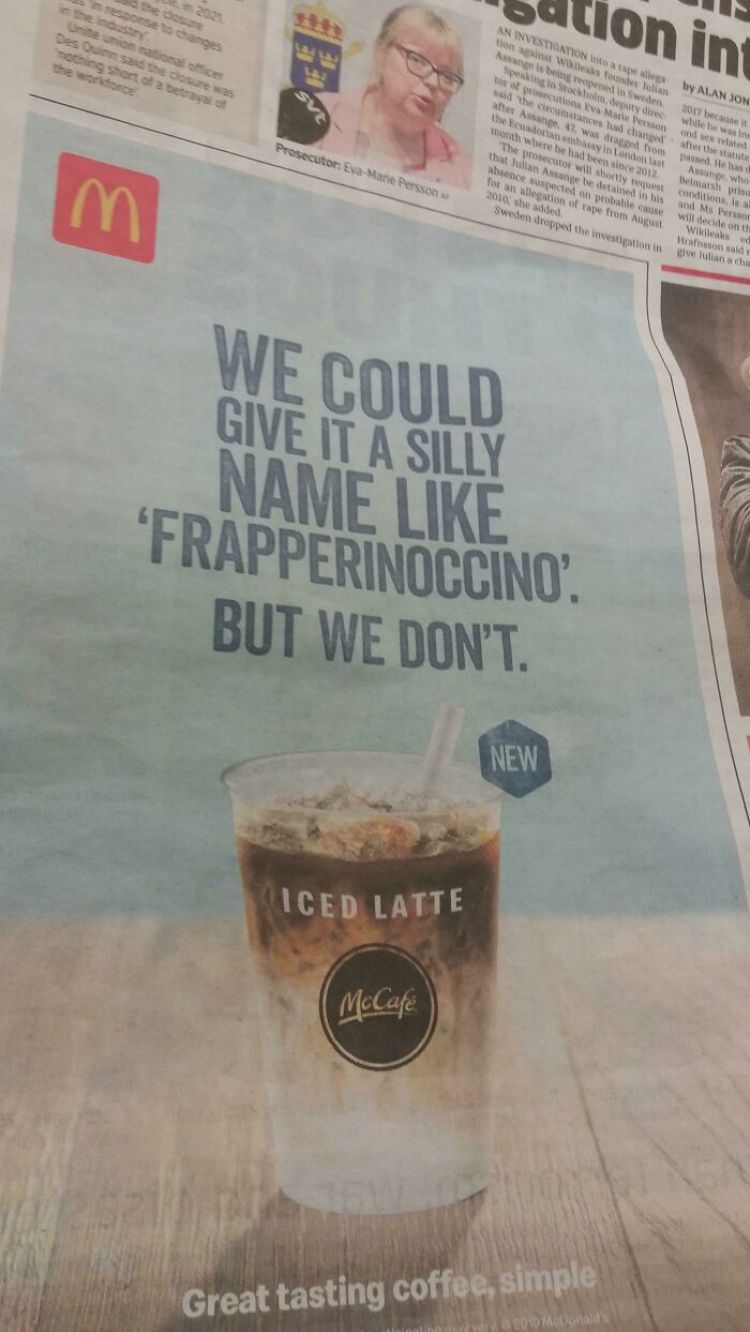 After Kanye'sKanye's unexpected declaration of love for McDonald'sMcDonald's, Burger King took a dig at both of them with one witty post. They even made a follow-up post about linking their sound cloud, a trend when posts go viral.
McDonald's Isn't a Fan of Starbucks Vocabulary
McDonald's wasn't too keen on tackling the tongue-twister that is 'Frappuccino.' That's why they didn't even bother writing the correct spelling and put Starbucks on blast on the front page of a newspaper!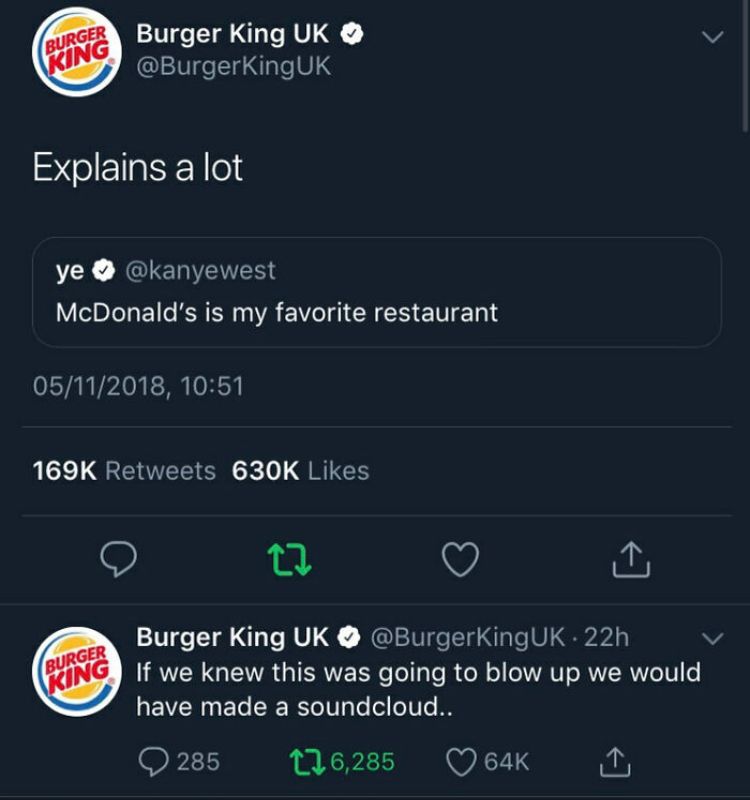 Telling readers that they like keeping things simple, unlike the coffeehouse, Mcdonald's named their drink an Iced Latte. Well, some savvy readers rightly pointed out that a Frappuccino can't be called a latte.
Skechers Blowing up Nike
One man's tragedy is another's windfall. How could Skechers have kept quiet when Nike messed up so royally on national television?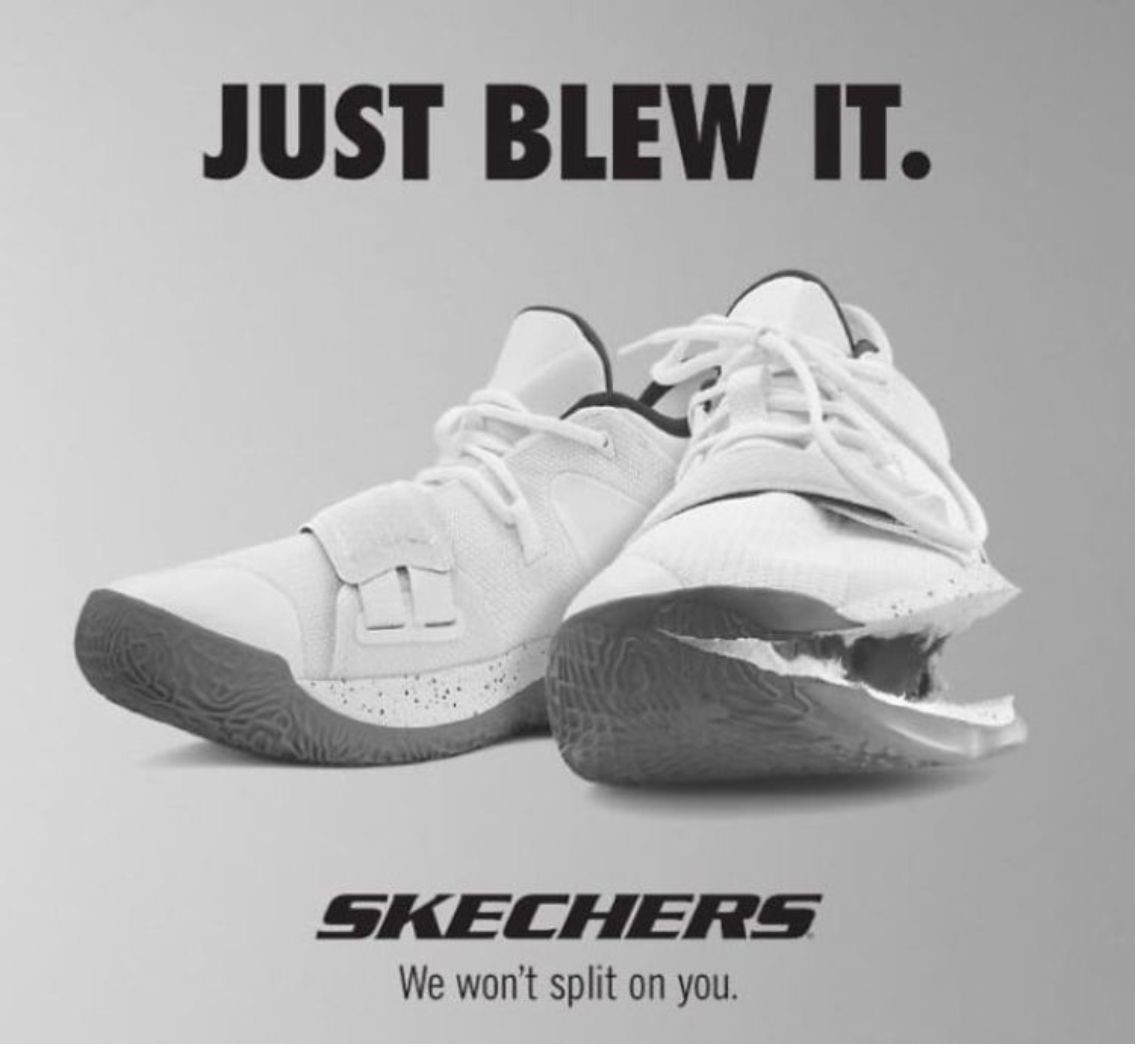 During a game between Duke and North Carolina, Zion Williamson sprained his knee as his brand-new Nike shoe severed into half just 30 seconds after the game started. Skechers wasted no time releasing an ad proclaiming they would never split their customers – a sly dig at their competitor.
Old Spice's Fiery Flirting Advice
In an epic display of witty humor, Old Spice's social media team left everyone in awe with their clever response. When a Twitter user asked Old Spice to profess their love, the iconic brand brilliantly recommended trying Tinder instead.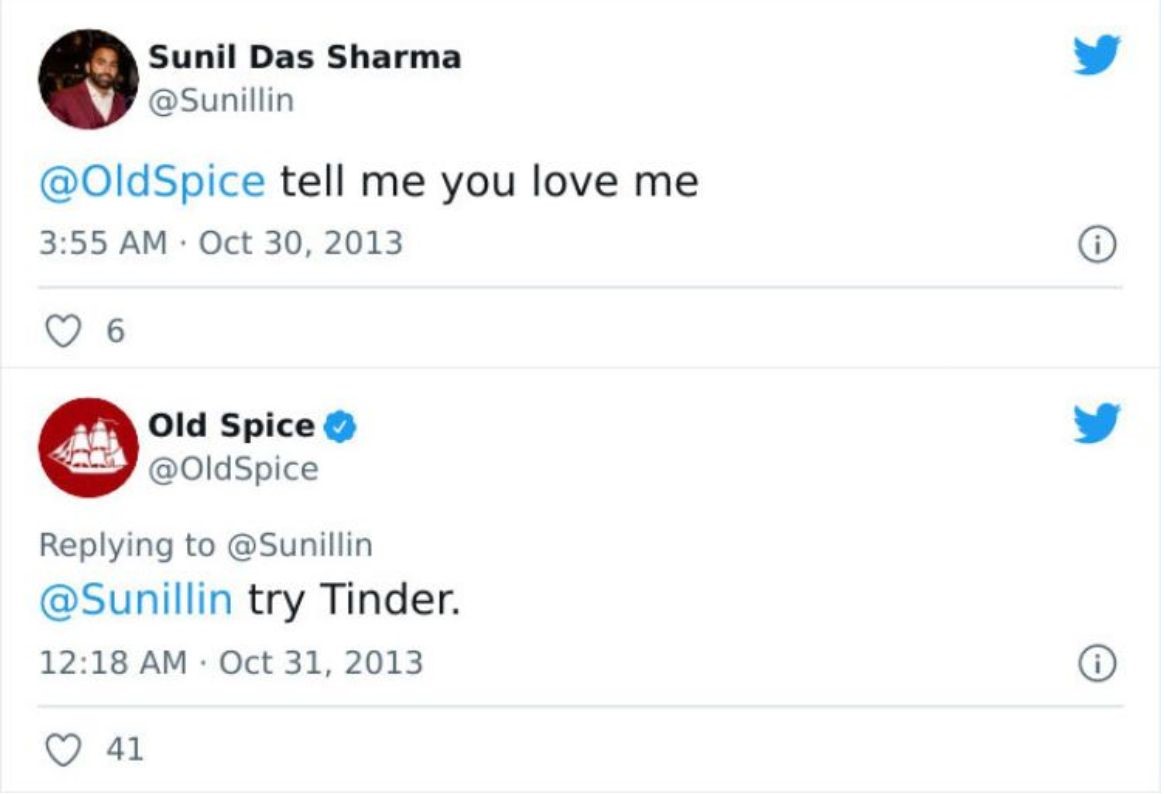 The unexpected comeback not only tickled their audience's funny bones despite there not being a Tinder response but also showcased Old Spice's quick-witted social media presence. 
SteelSeries Throws Shade at Apple's Expense
SteelSeries couldn't resist poking fun at Apple's exorbitantly priced monitor stand at the 2019 Worldwide Developers Conference. In a cheeky tweet, SteelSeries introduced their own "revolutionary" invention, the Expert Pro Stand, priced at a jaw-dropping $9,999.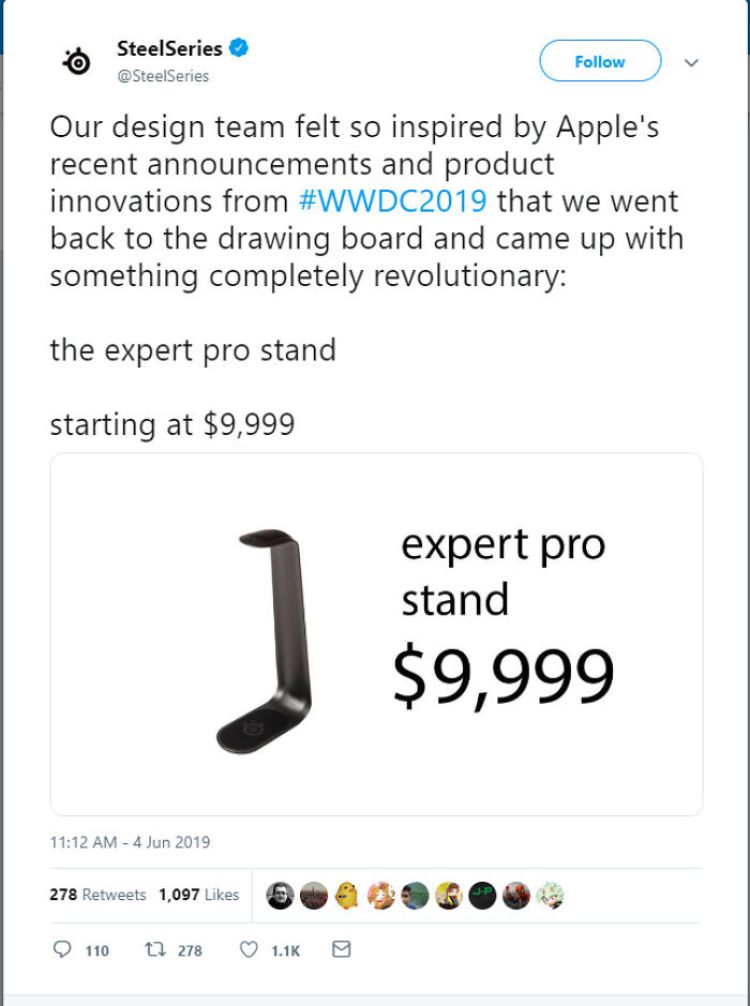 By capitalizing on the buzz surrounding Apple's monitor stand, SteelSeries effectively demonstrated their wit and brand personality, garnered attention, racking up retweets and likes from amused social media users.
WhatsApp vs. Telegram: The Battle of File Size Limits
In a heated exchange of witty comebacks, WhatsApp and Telegram competed for the title of the best messaging app for sending large files. When WhatsApp boasted about its 100 MB file size limit, Telegram quickly fired back, trumping its rival with a staggering 1.5 GB limit.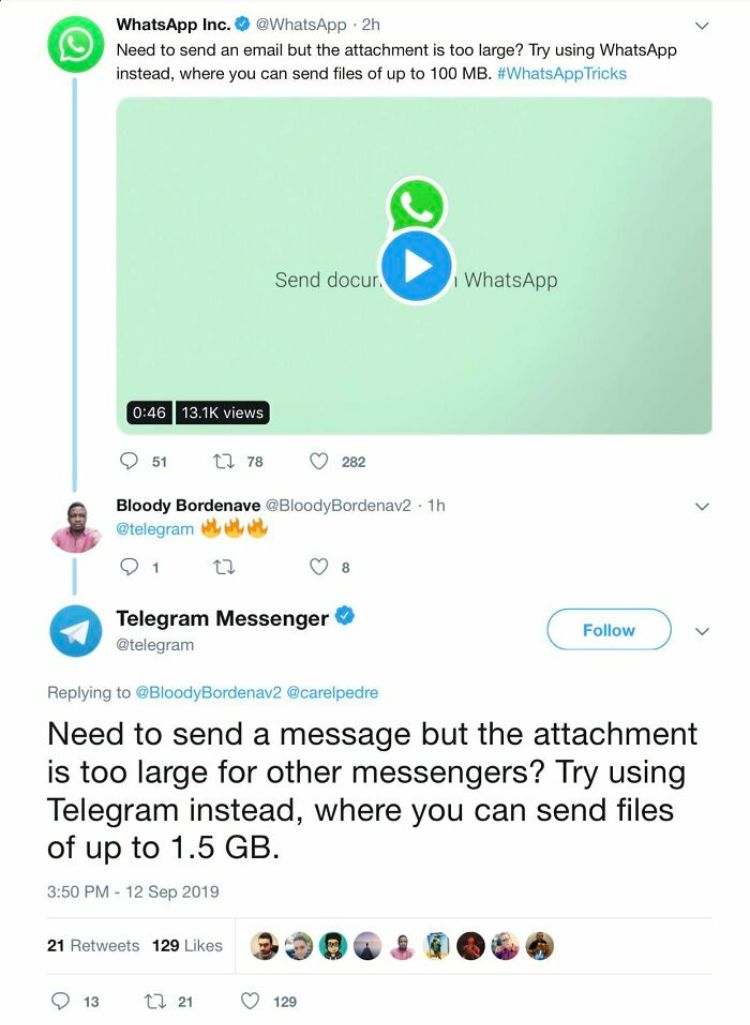 The clever rebuttal from Telegram showcased its competitive edge while making users aware of their superior file-sharing capabilities. This battle of the brands grabbed people's attention, proving once again that clever comebacks are irresistible on social media.
BMW's Spooky Superhero Swipe at Mercedes-Benz
BMW took the opportunity to spice up Halloween with a playful jab at their long-standing rival, Mercedes-Benz. In a festive tweet, BMW suggested that every car could dress up as its favorite superhero, accompanied by an image of a BMW wearing a Mercedes-Benz logo.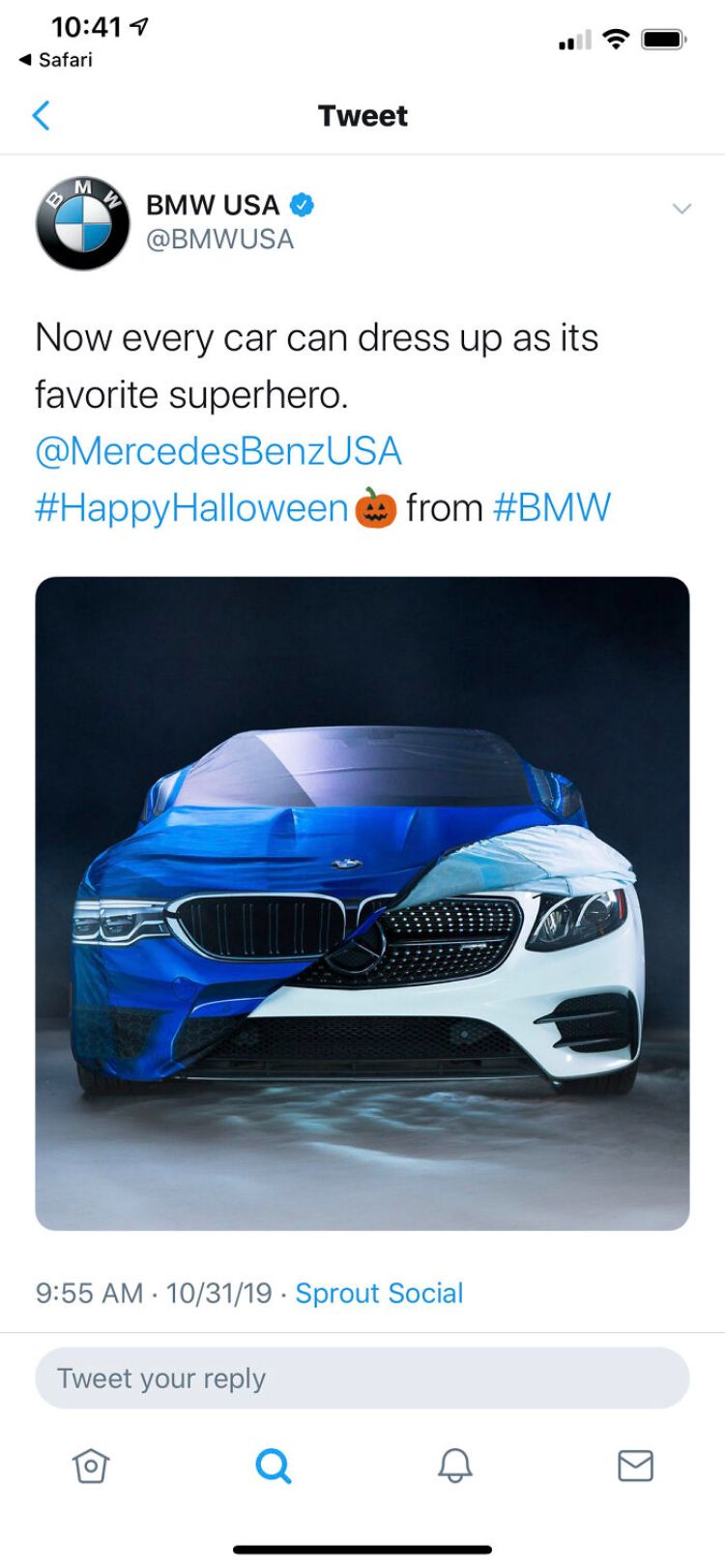 This tongue-in-cheek taunt showcased BMW's ability to engage with its audience in a lighthearted manner while also taking a friendly swipe at the competition. This witty comeback quickly became a social media sensation, as people couldn't help but share the entertaining exchange.
Wendy's Spicy Roast on Diablo Immortal
Wendy's, known for their witty social media presence, didn't miss a chance to roast Blizzard Activision over the Diablo Immortal mobile game controversy. When a Twitter user asked what to do if they didn't have a phone, Wendy's cleverly replied, "Then you won't be playing the new Diablo."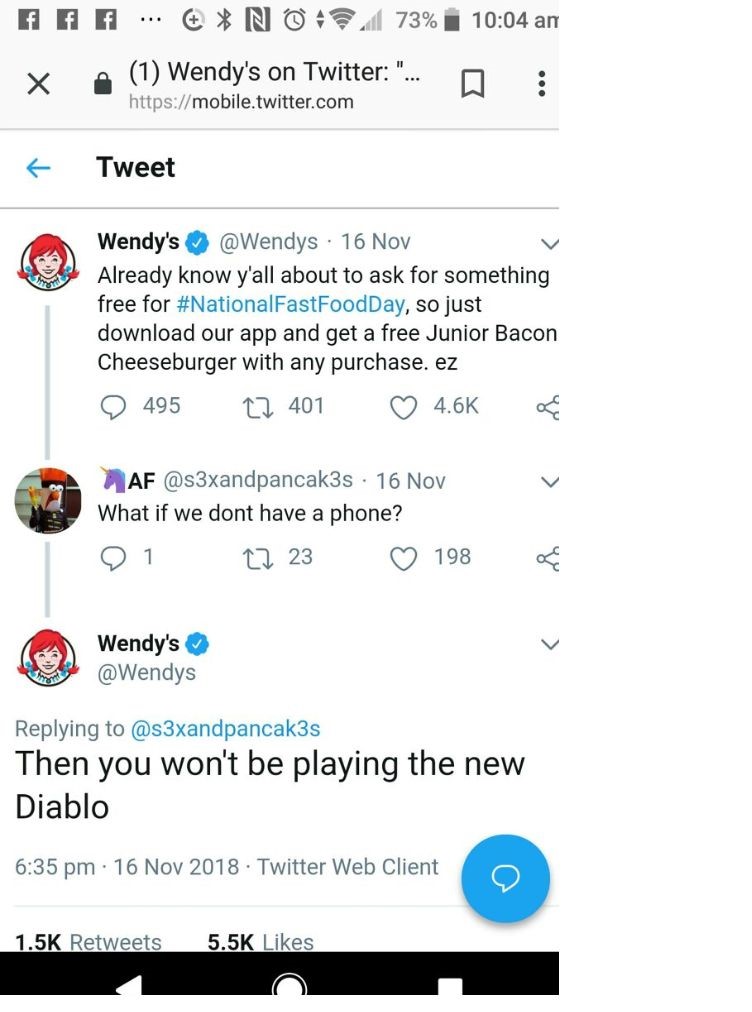 The gaming community well-received this humorous jab at the game's mobile exclusivity, earning thousands of likes and retweets. Wendy's demonstrated once again that quick-witted comebacks are a recipe for viral success on social media.