An Ingenious 'Candy' Was Invented By A Student So His Grandma With Dementia Could Stay Hydrated And He Became Famous
One thing that has been proven over and over about the human brain is its ability to think creatively to solve problems. That is precisely the case of this student who invented an ingenious way to help his grandma stay alive and hydrated.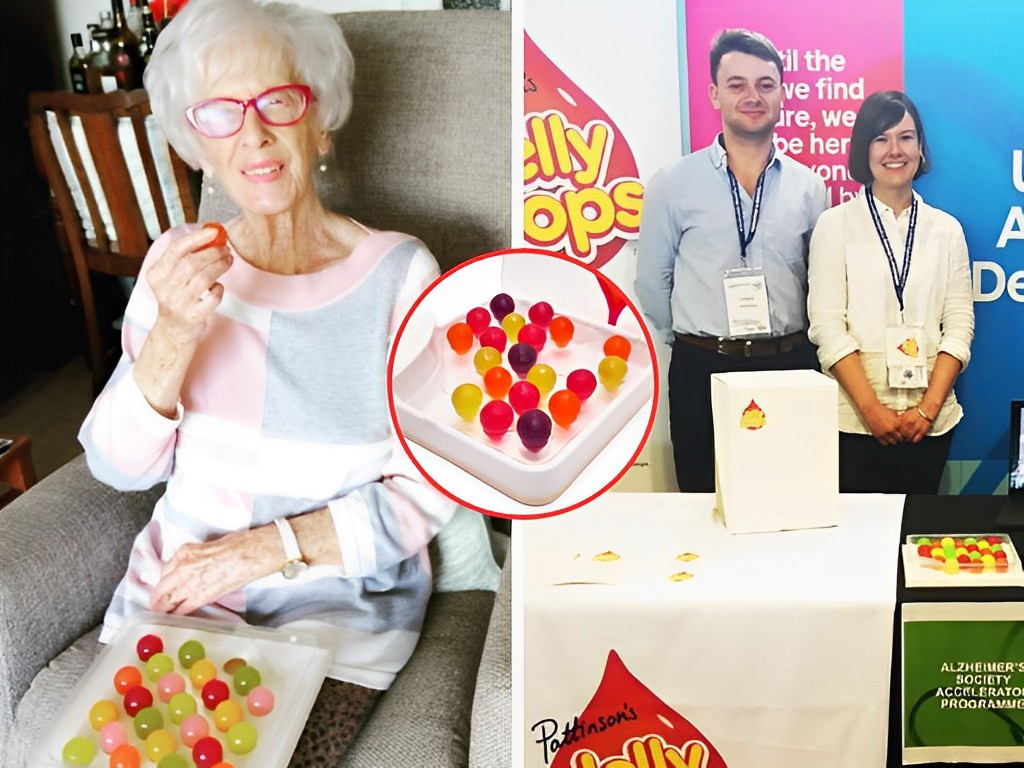 Lewis Hornby, a student and the grandson of a woman suffering from dementia in her old age, decided to solve a big problem that had been bugging his grandma — her constant dehydration — by using science and ingenuity.
What Motivated Lewis Hornby
Lewis Hornby's grandma suffers from Alzheimer's, the most common form of dementia, accounting for up to 70% of recorded cases, and little is known about how to treat it.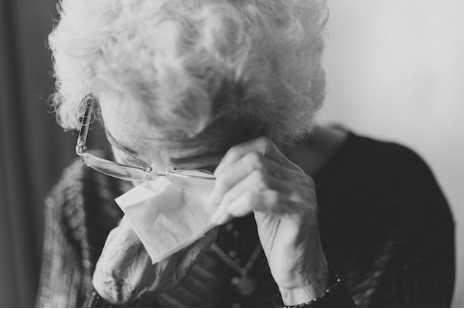 Dementia is popularly known as an older person's disease as it seems to set in as the body ages. In the world, more than 50 million people suffer from dementia, with as many as 10 million new cases popping up every year.
More On Dementia
Unlike what many think, the term dementia does not mean a specific disease. Instead, it is an umbrella term for the impaired ability to recall memories, think, or make informed decisions that negatively affect the continuation of everyday activities.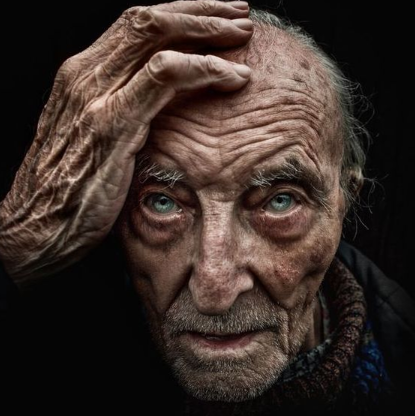 Alzheimer's disease is the most common cause of dementia, especially among the aged, and unfortunately, it is what Hornby's grandmother has to endure every day.
Dehydration, the Devil?
Dementia patients are considered high risk for many reasons. One of those reasons includes constant dehydration. Sometimes the thought of drinking water may simply skip the mind of the patients, or they just forget where they can find water even though it is often never far from them.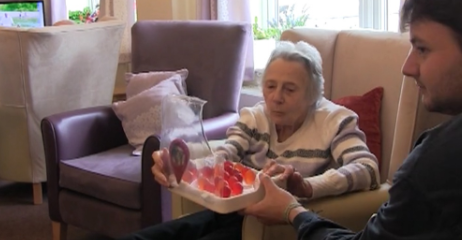 Other patients may simply find drinking water unpalatable and choose to forget that consuming it is essential, especially if they don't feel thirsty. Some may have also forgotten how to drink or swallow.
Usual Care for Dehydration
Those dementia patients who suffer difficulty when they try to swallow usually require thickening agents that can help them get the necessary hydration.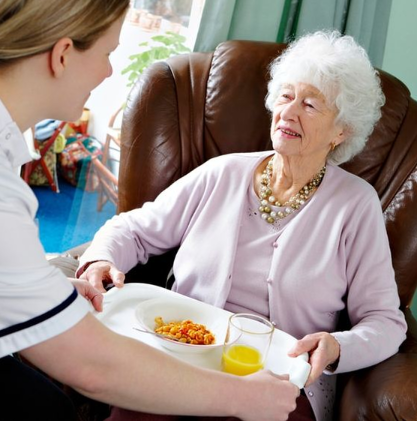 A patient in the last stages of dementia who is no longer getting adequate hydration due to any of the above-listed reasons usually requires the help of a caregiver. Among other things, the caregiver ensures they have water by providing water-laden foods and thickened or sweetened beverages.
No Cure For Dementia, But There May Be One For Dehydration
There are currently no effective methods to treat dementia patients because there is no known cure. However, a good way to reduce the risk of dehydration among such patients is to find creative ways to increase their water intake.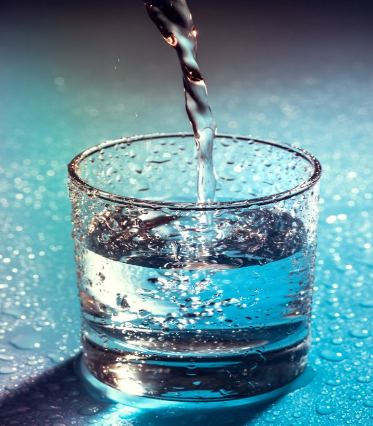 Techniques need to be developed that can keep the patients from experiencing excessive thirst and the pain that comes with it. Lewis Hornby, the hero in this story, came to the rescue by realizing this early on.
Hornby's Grandma Was Hospitalized
Hornby's grandmom, like many other patients, also forgets things, including how to eat, when to do so, and when she has to drink water. The poor woman had been hospitalized for that very reason.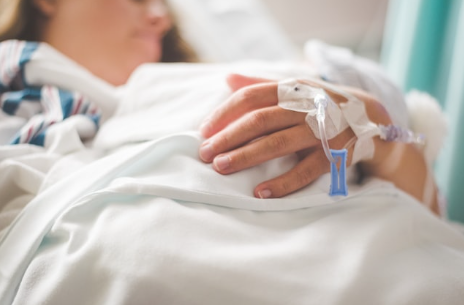 Dementia patients suffering from dehydration are not quickly discovered because their symptoms are often attributed to their condition. When Hornby's grandma was hospitalized, she had already been severely dehydrated, but after 24 hours of IV fluids, her health stats returned to normal.
Love for Dear Grandma
Hornby was moved by his grandmother's hospitalization, especially for something as seemingly innocuous as dehydration. His love for his grandma prompted him to think outside the box and find a solution to it.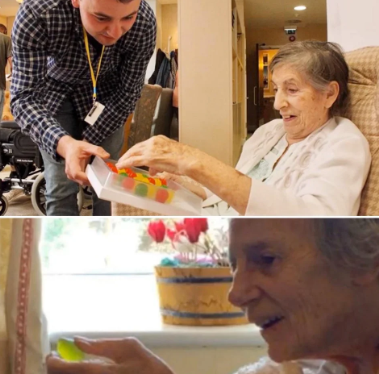 He wanted to create something that would make it easier for his grandma to get the fluids she needed when she required them. This led to the bright idea that is now being considered as something that may help millions of people.
Living Like a Patient With Dementia
To create an invention that would solve the issue of dehydration in dementia patients, Hornby employed the use of sensory deprivation tools and VR tech to get a better understanding of the problem.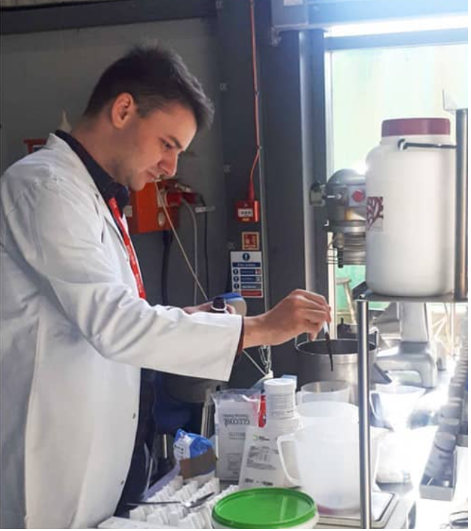 He also spoke with a dementia psychologist, spent one week living among patients in a dementia care home, consulted with specialists about how to create a hydrating product, and made many trips to the care home to test the prototypes of his little campaign.
"Jelly Drops" — The Hero We Did Not Know We Needed
Moved by the need to save his grandma, nothing could dissuade Hornby from finding a solution that works. He knew that a successful result would mean his grandmother would never be hospitalized for dehydration again.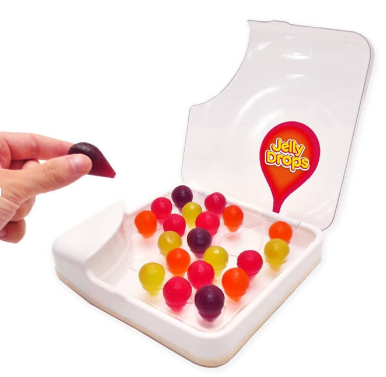 He put his all in and eventually came up with what he chose to call Jelly Drops. They are brightly colored bite-sized balls containing a liquid easier to swallow than water.
Pops of Healthy Hydration
The Jelly drops Hornby created may be easier to swallow than water itself, but they are just as hydrating. They are made of 95% water with gelling agents and electrolytes that aid the hydration process.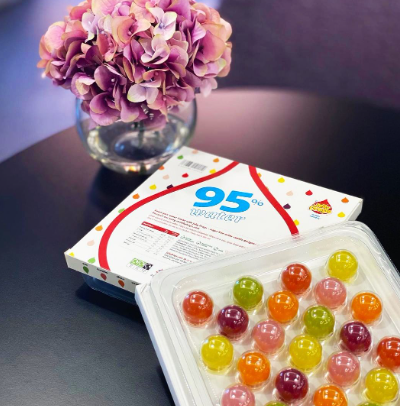 The drops look very inviting thanks to the various colors they can come in, and can be picked up without using a utensil. They are firm, easy to grasp, and leave no residue on the hands.
Hornby's Jelly Drops Are Fun!
The Jelly drops are packaged in a simple way and don't look like medication. They do not give off any threatening vibe that might spook a patient. On the contrary, they look like an enticing box of colored candies.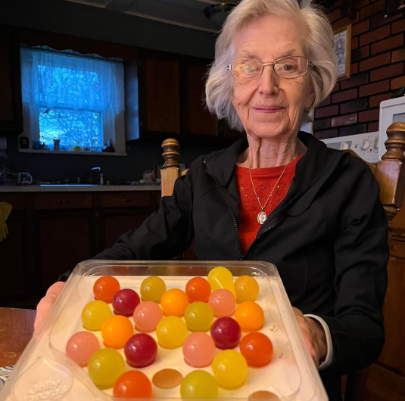 According to Hornby, people with dementia seem to immediately recognize the Jelly drops as some kind of a treat because of how colorful they look. Rather than shy away from them, the patients enjoy eating them.
Who Doesn't Love Sweet Treats?
According to Hornby, his creation was based on the fact that dementia patients find it much easier to eat than drink. However, even though this is true, getting them to eat was still challenging.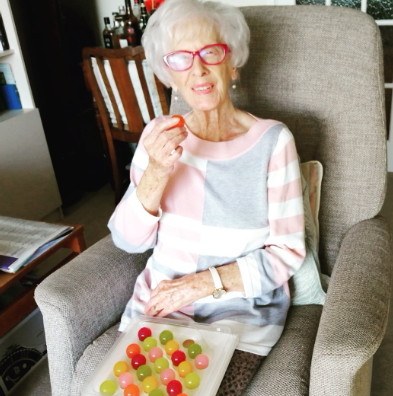 Hornby realized that the best way to overcome this challenge was to offer them treats that got them excited. They easily responded to this and recalled how to engage with them. He considered that the sweetness of these treats influenced their memories, making it easier to interact with them and find them later.
Inspired by Dear Grandma
Hornby created Jellydrops in such a way that dementia patients would not shy away from it. He knew that what he would make would need to be as attractive as possible, and the solution came to him thanks to his grandmom.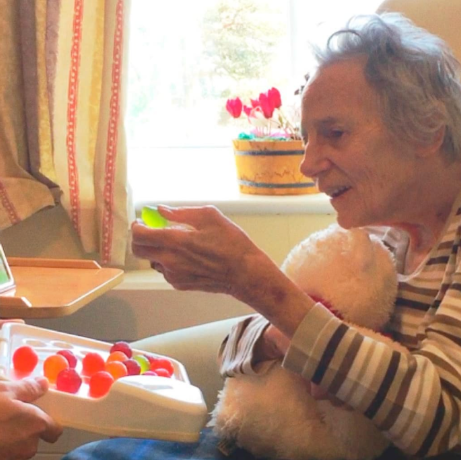 She had always had a sweet tooth, so he figured that a bright-colored jelly shaped like a raindrop was the best way to snag her attention and make her consume what he was offering in minutes. He was right.
The Perfect Packaging
The creative process did not stop with Hornby's invention of the masterpiece, the Jelly Drops. He started thinking about the packaging. The end result was a culmination of the ideas he got.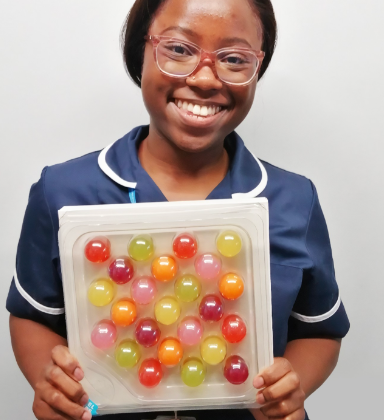 He uses a clear plastic box that makes the Jelly drops totally visible to the patients, allowing them to see the treat without lifting the lid. This makes it easier for the patients to find the box if it is misplaced and easier to remember to eat.
Another Interesting Detail About The Packaging
Besides being easy to see and find, Hornby also made the Jelly drops box easy to handle. It has a special handle on one corner which allows users to open the lid without having to put the box down.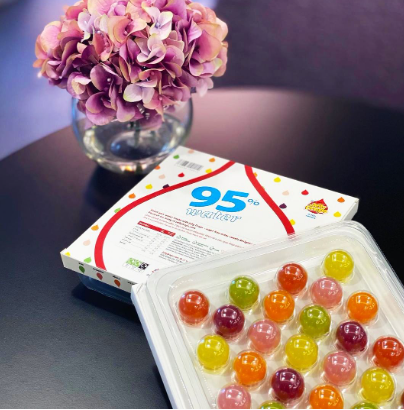 A hinge locks the lid in an upright position, which means the other hand can be used to pick up the treats. This is especially important because dementia patients often have problems planning and executing action sequences.
A Thoughtful Design
Jelly drops were created with dementia patients in mind, so every part of its appearance serves a function and is not just for aesthetics.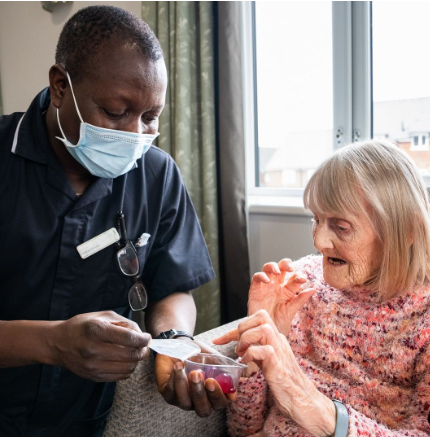 The jelly drops, which look like raindrops, are firm to the grip and easy to pick up. Also, since they will need to be consumed regularly by patients who need them, Hornby needed to make them as organic as possible.
Healthy Facts About the Jelly Drops
Hornby knew what he was doing when he set out to create the Jelly drops. He thought long and hard on how to go about it and consulted with great minds. The last thing he wanted was for his product to cause any dreadful side effects from patients consuming it regularly.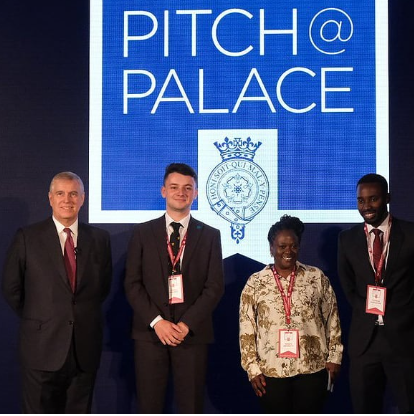 To that end, Hornby made the Jelly drops sugar-free; he left out any artificial coloring and made them vegan. They don't have to be refrigerated either, but they are more refreshing when served chilled.
Jelly Drops Was A Hit Among The Patients
Hornby's painstaking research bore fruits. The patients on whom he tested the Jelly Drop prototype expressed eagerness to consume them because of their friendly appearance.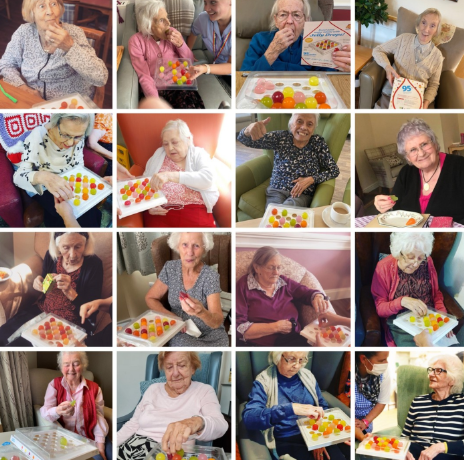 Some who would usually turn down other food types or drinks also warmed up to eating the Jelly drops, which is no mean feat because those with dementia can be very picky. According to Hornsby, the first time he offered the candy-looking drops to his granny, she ate up to seven of them in ten minutes, an equivalent of a cup of water.
Not All Superheros Wear Capes
Hornby's invention is still in its developmental stages and is just being trialed in other care homes in the UK. However, the idea's ingenuity and selflessness have been rewarded.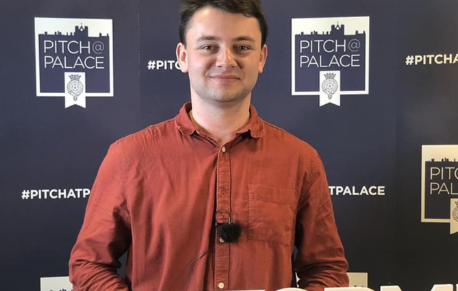 So far, Jelly Drops have won the Helen Hamlyn Design Award, the Snowdon Award for Disability, and the Dyson School of Design Engineering DESIRE Award for Social Impact. The drops have also landed the Meaning-Centered Design Award and both the Audience and People's Choice Awards at the 2019 Pitch@Palace.
Are Hornby's Jelly Drops The Next Big Thing?
Hornby just wanted to help his grandmother avoid an unpleasant phase, but his creation ended up making him famous. They are now being noticed by very influential organizations who may be able to help him take production to the next level.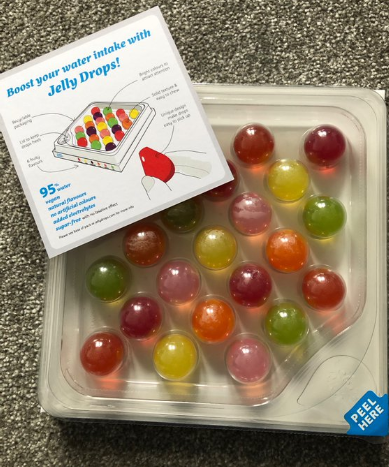 Many have agreed that the Jelly Drops are a safe way to engage dementia patients and an effective solution to their constant dehydration.
Potential That Goes Beyond Dementia Care
Jelly drops are also believed to have a lot of potential thanks to their unique properties and perks. Not only can they provide nutrition too, but they could also be a lot of help for various other cases.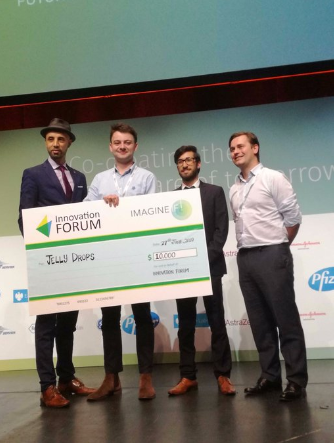 Lewis Hornby's Jelly drops are now a contender among solutions that can help millions of people all over the world. They can even be of use during emergencies. They could even see great application among those who live in arid regions where water is a luxury as it can be an easy way to move water around.
Climbing The Ladder Of Fame
Hornby's journey started in 2018 after the health scare his grandma gave him because of her severe dehydration. He just wanted to help her and others like her.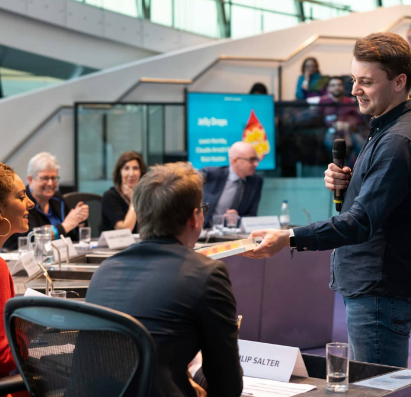 He is now the head of the Jelly Drops startup, and widely considered a hero for old dementia patients. On social media, many have lauded him for having such a thought, and the comment section is always full of people thanking him.
Borders Are The Real Villians In This Story
As news of Jelly drops spread far and wide, it garnered more attention. There was already proof that it was an effective and fun way to help dementia patients drink more water.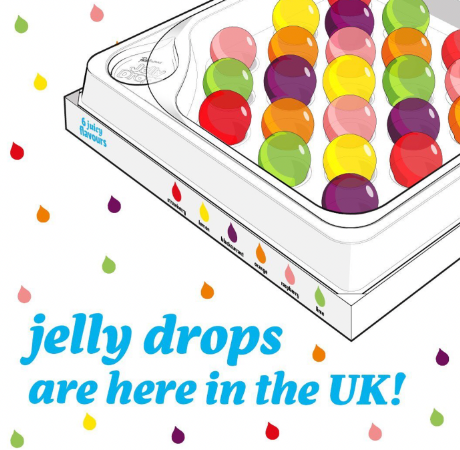 As it became more famous, many outside of the UK started talking about how sad it was that Jelly drops were only available to those in the UK. 
Now USA Joins The Party
In the beginning, Jelly drops were only available for British people, but Hornby and his team have been very busy. In the years that followed, they firmly established themselves in the UK and then started expanding.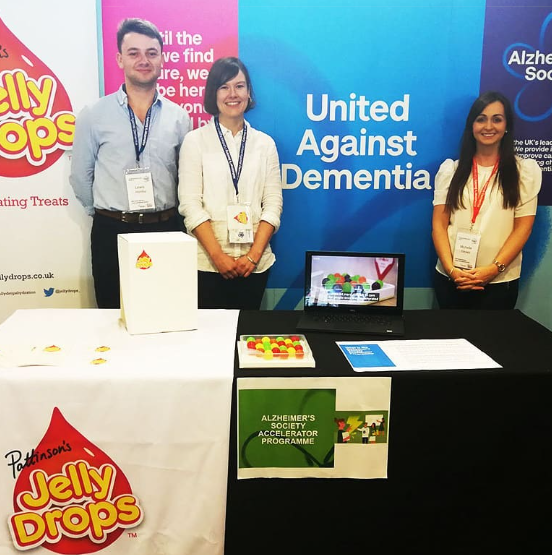 They have now launched a brand in the US as well so that more people who need it can have access to the miracle of Jelly Drops.
Jelly drops result from Hornby's desire to improve his grandma's quality of life, and they were a success. He noticed a problem and acted to provide a solution.
He found that solution, and now many other people stand a chance of benefitting from it. If the use of this healthy treat becomes widespread, Hornby's name is one that history will never be forget.