Hacks for Saving Money and How to Make Your Money Go Further
Tax season is here and it's time to buckle down (even if you're guilty of waiting to file until the last minute). This time of year, you might be wondering where you can cut down on spending and how you can make your money go further for you.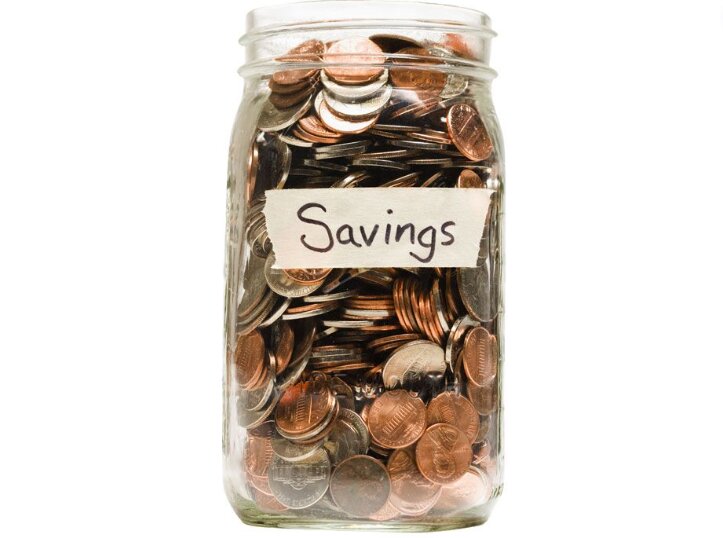 Spring is also around the corner, which means that forming new habits, breaking off old ones, and adjusting your patterns are absolutely necessary. After all, don't you want to live your best possible life? One that you feel empowered and excited about? We have some helpful hacks to make your money work for you, not against you. And, you can also promote some healthy saving and budgeting habits.
Order Groceries Online
We all probably struggle with impulse shopping in the grocery store. How do we always seem to leave with way more than we really needed? Well, there's a solution. Ordering groceries online helps you see the total before you check out. If you go over your allocated grocery budget, then you can simply remove items from your cart.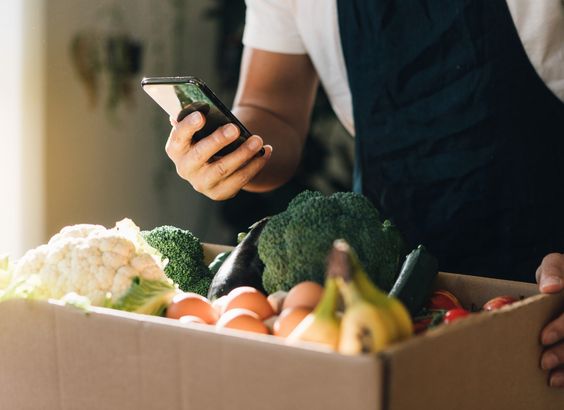 Not only does this hack save you money, but it also saves you the time and energy put into actually going to the grocery store (although some of us might love that experience). Companies such as Instacart and Amazon offer grocery delivery services.
Bring A List Each Time You Go To The Store
Walking into the grocery store without a plan can be dangerous. There are too many temptations everywhere you look, and you might be coerced into buying more than you actually need.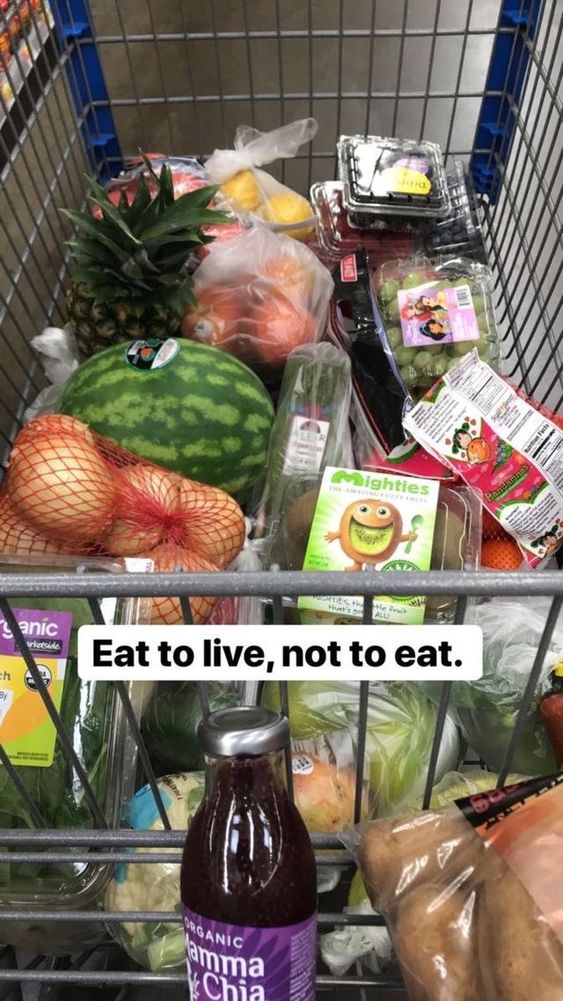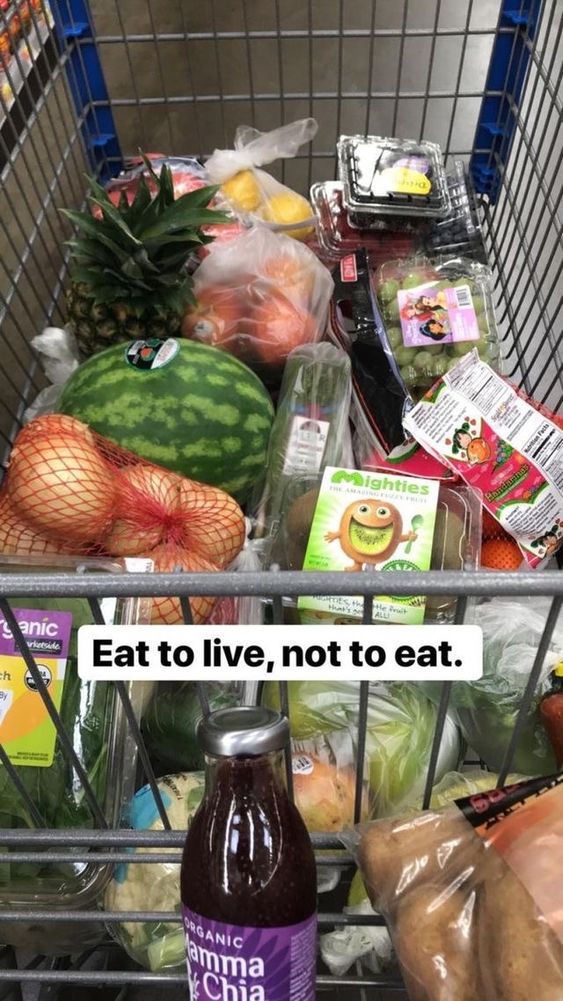 Surely, we've all been there. Going down each aisle and seeing everything that you want to buy is difficult to overcome. Sometimes, you walk out of the store and wonder what the heck happened in there. Making a dedicated list of the items that are necessities will help you to avoid this behavior.
Make A Meal Plan So You Don't Feel Tempted To Eat Out
Food is by far one of the biggest things that break the bank (and affects promoting healthier budgeting habits). People spend hundreds of dollars each month on eating out because they don't stick to any type of food budgeting plan.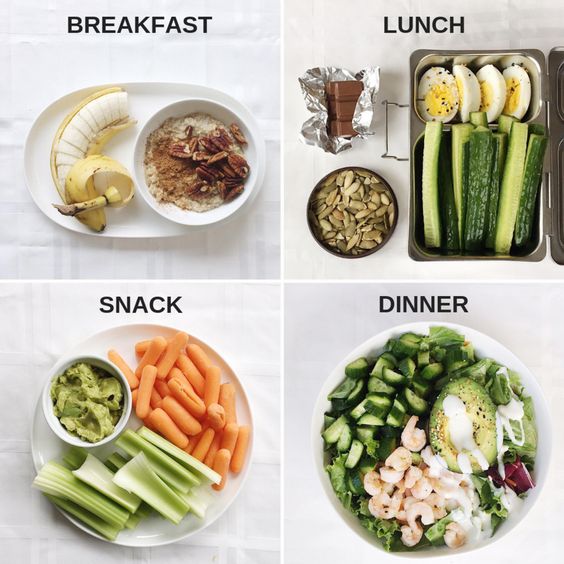 So, make sure you actually cook meals you will enjoy. When you're on your way home from work, you can remind yourself that there's something delicious waiting for you to eat. Picking up food will be a temptation, but we know you can do it!
Keep Your Savings Account Separate
All of us have struggled with impulse buying at some point in our lives. Perhaps, we've even withdrawn money from our savings account because our checking account has seen better days.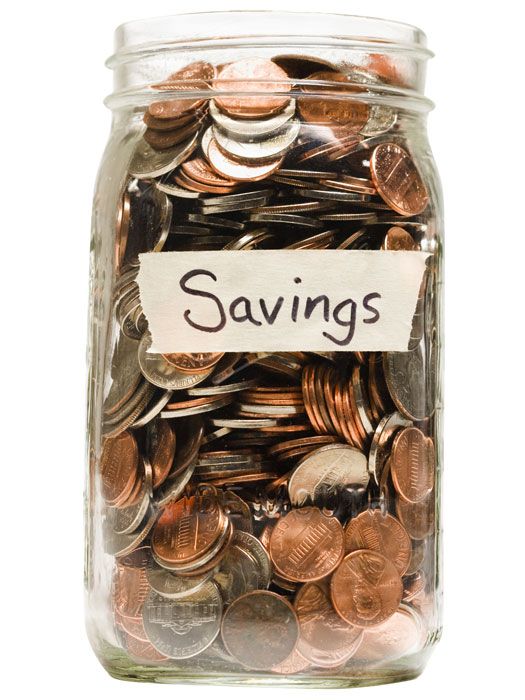 To prevent this from happening, keep your savings account totally separate from your checking. This way, it won't be as easy to dip into your savings and splurge on something you probably don't even need! Out of sight, out of mind. We can guarantee that your future self will thank you and be very proud.
Use Cash Envelopes To Control Your Spending
Lately, you might have noticed that you've been getting too many coffees or overspending on other things. Using cash envelopes is the best way to teach yourself how to live on a budget and help you reach your financial goals. It's harder for us to spend physical cash that we can touch and feel than it is to swipe a card.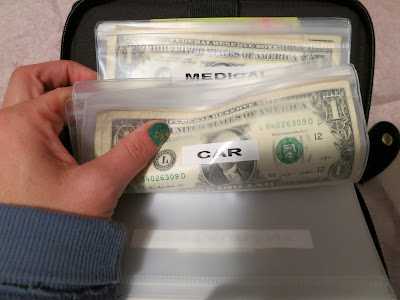 Cash envelopes will not only aid you in staying faithful to your budget each month but you'll be blown away at how much you saved! You can see in real-time how much less you spent (and will help you stop living paycheck to paycheck). These printable envelopes can be sent directly to your inbox.
Debt Should Be Paid Off First…Not Last!
If you're trying to pay off debt currently, check out this useful hack. Instead of waiting until the end of the month to use extra money to pay off debt, send it now. Over time, leaving extra money sitting in your checking account will probably mean that you'll spend it on something you didn't intend to buy.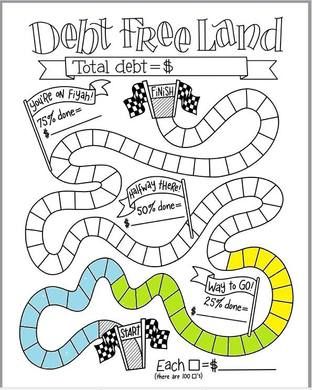 Paying off debt as soon as possible will ensure that you stay on the right track toward your money goals. Also, a weight will be lifted off your shoulders knowing that it's taken care of and you don't need to worry!
Plan A Budget Check-In Each Week With Your Partner Or Family
To ensure that you and your partner (or family) are on the same page, commit to sitting down for a budget meeting every week. In these meetings, you not only keep track of your expenses but also check in with yourself on how you've been doing that month. You can also discuss any financial goals you want to work toward achieving.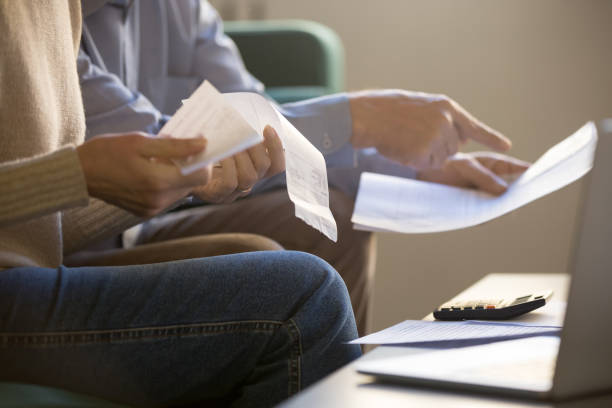 It might not sound like the most fun activity to do with your partner but you might start looking forward to those meetings if you find ways to find a little extra spending money. Your communication with your partner or spouse might even get better overall, too. 
Prepare A Mini-Budget When Things Go Sideways
We all know that things often don't go as planned in life and we need to be prepared when that does happen. During that time, you write your budget and then something unplanned occurs, and you'll probably feel inclined to start from scratch next month.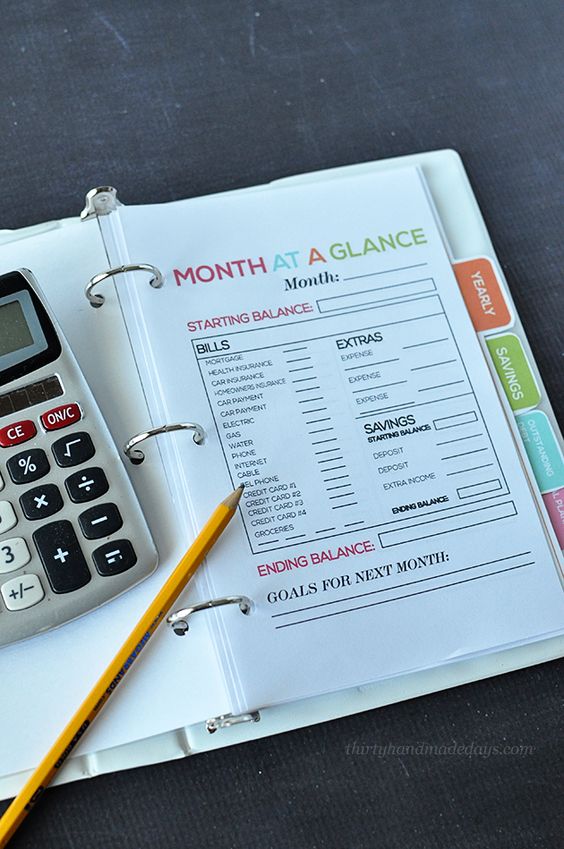 An alternative is to put together a mini-budget; a smaller budget that will keep you going until your next paycheck. This will help you to stay on the right track with your spending so you can witness success in the month.
Be Prepared For Those Unexpected Expenses
It's no secret that life is full of surprises. There will be a point where your car breaks down, your pet needs to be taken to the vet, or there's some unforeseen house repair. Things happen unexpectedly all the time.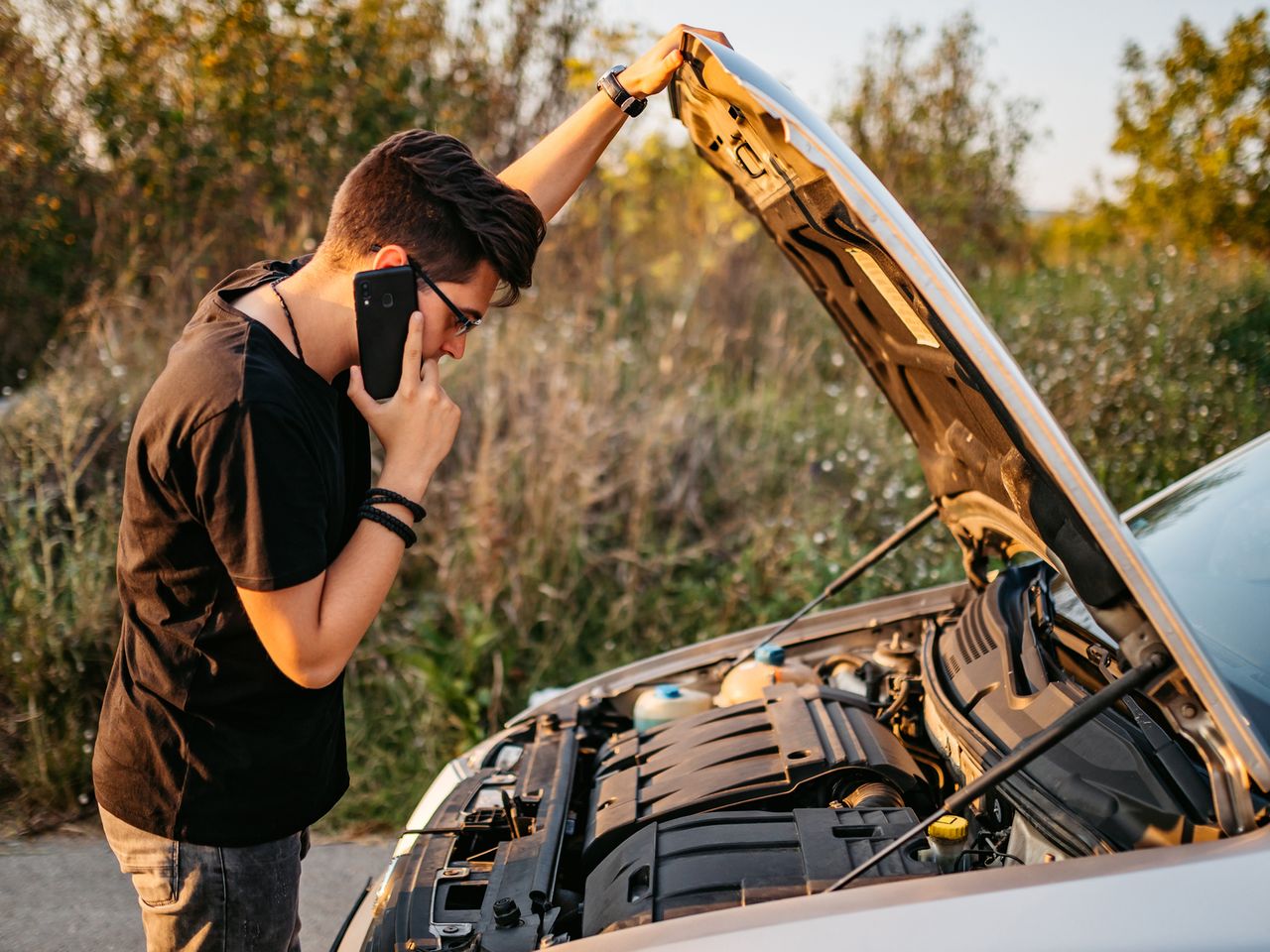 To prepare for these kinds unexpected expenses, set up sinking funds in your budget per month. A sinking fund is a savings account where you put aside money for expenses you know will come up eventually. Talk about being a responsible adult!
Agree To Check-In With Someone Close To You Before Spending A Big Chunk Of Money
While on your financial journey, you want to share it with somebody who understands and will support you. You need someone who will hold you accountable for your spending (but, you still need to hold yourself accountable, of course).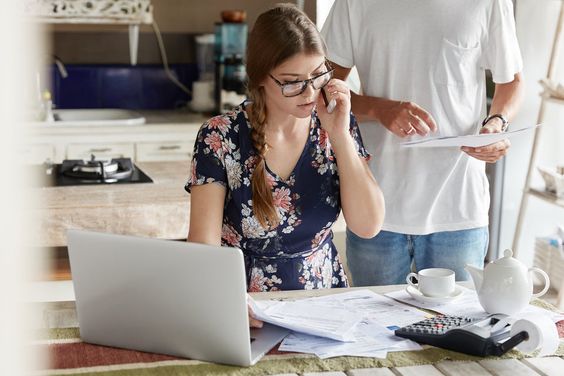 The idea of simply checking in with your spouse or family member before making a large purchase might even deter you from buying it. It's important to find a person you can trust and that will encourage you to rethink about your decision.
Avoid The Stores That Tempt You
If you're cutting soda from your diet, you aren't going to go to a convenience store and buy it. Why would we even walk into a place that would tempt you to spend money when you're trying to stick to a budget?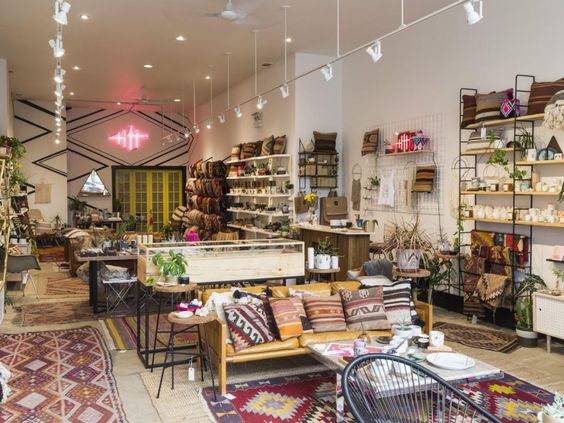 This is the same with any type of retail store. Whether it's big chains like Target and Walmart or other places, just don't go in there if you know it won't be good for you (or your wallet). By avoiding this habit, you're much better off!
Don't Keep Your Credit And Debit Card Info Stored Online
These days, online shopping is something that everybody engages in and can be done with the click of a button. Let's face it – buying things is pretty much pushed in our faces 24/7. To help you curb impulsive spending, remove your credit and debit card information from the websites and online stores you frequent.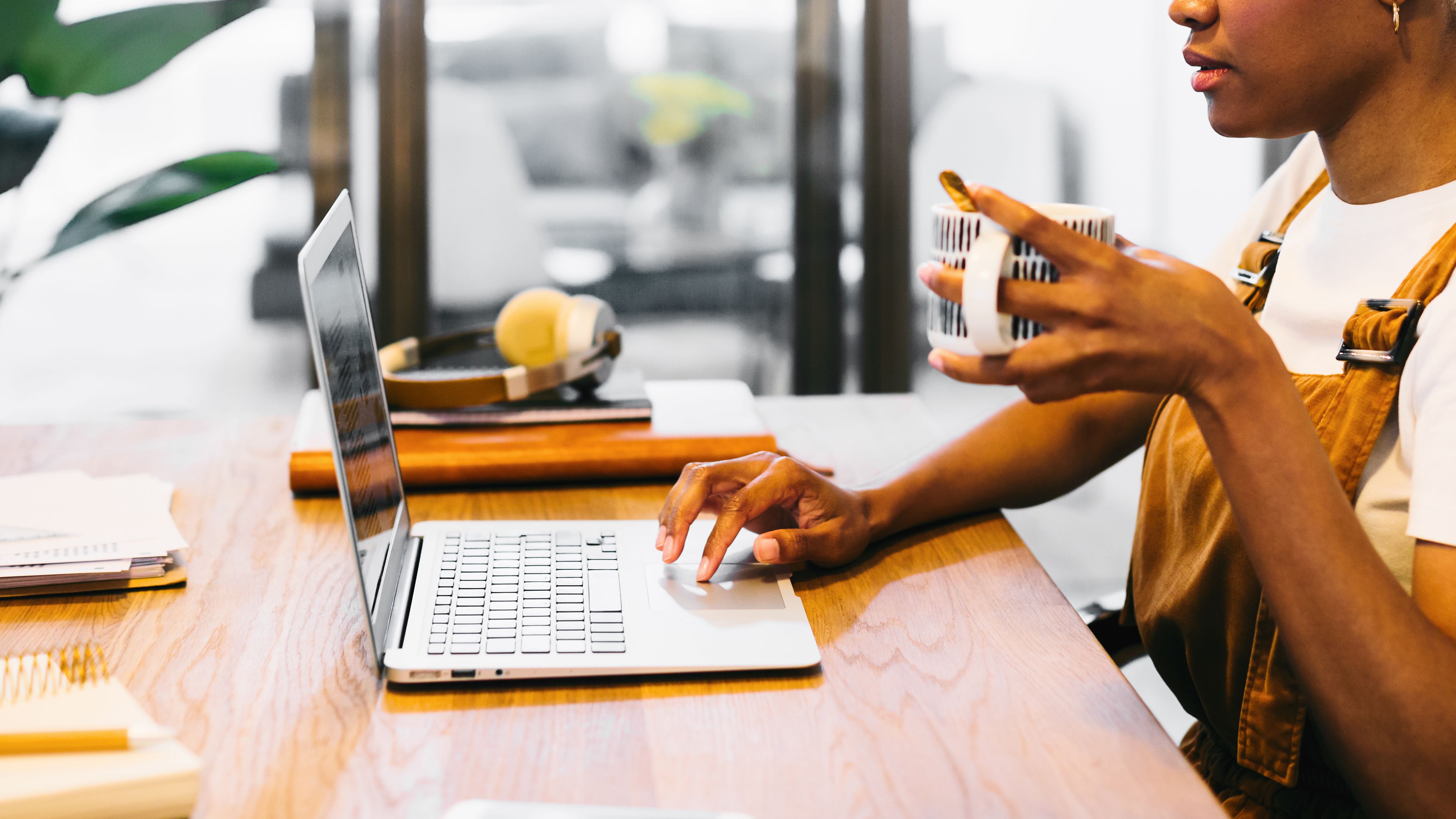 Plus, the additional step of getting your wallet and card out might deter you from doing the purchase altogether! This thrifty money hack will help you keep some extra bucks in your checking account.
Let Items Sit In Your Online Shopping Cart For A Few Days
Buying things online without even giving them a second thought is beyond human. You probably justified the purchase by saying you "needed it" or "wanted it."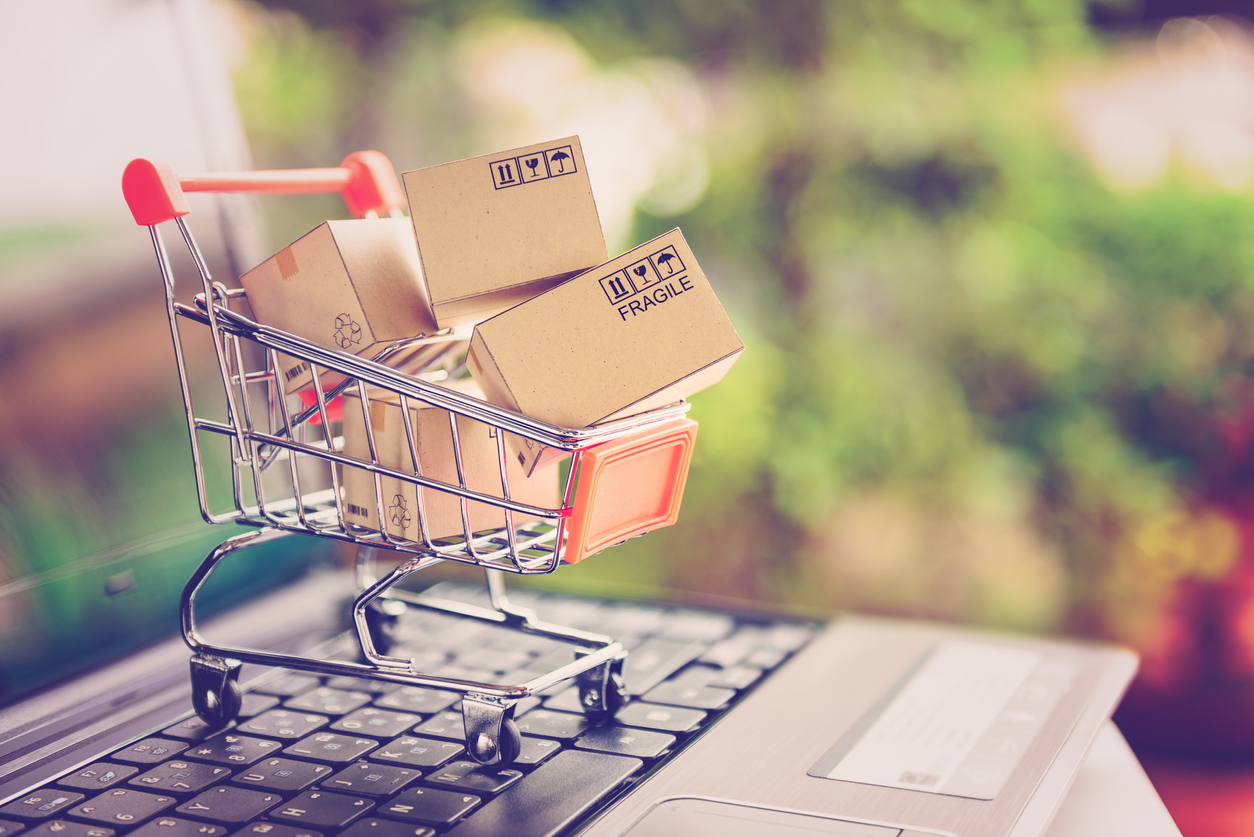 So, the next time you're faced with buying something online you don't need, let it sit in your cart for at least three days. Will you still want that item after three days? Probably not! But, if you do still want it, then work that into your budget instead of engaging in an impulse buy.
Don't Get A Cart When You're At The Store
As soon as we walk into a store, it's secondhand nature to grab a cart or basket. But, before you know it's filled to the brim with items. You probably have a mental conversation with yourself about not getting a cart. Don't get a cart…don't get a cart!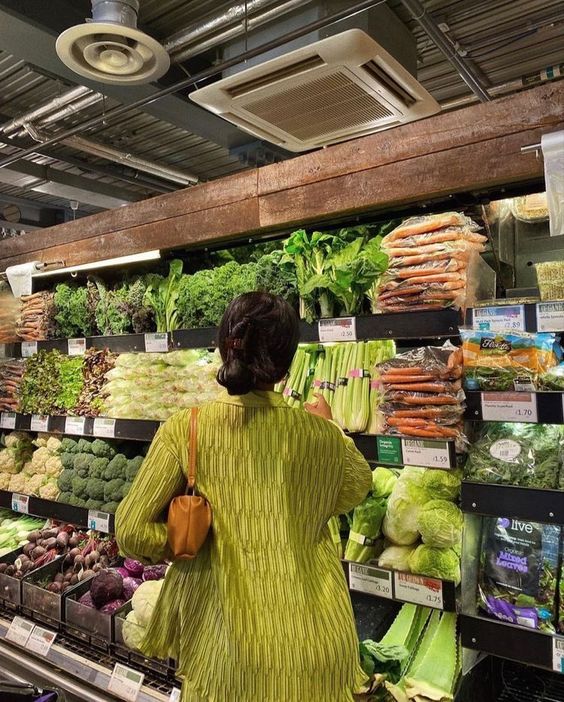 You simply carry the things you need. In addition, it also makes it nearly impossible to purchase anything else with your arms full. It's a hard habit to overcome, but this hack is a win-win.
Make Saving Money Automatic
Here's one of the easiest budgeting and money-saving hacks that will have you thanking yourself in the future. Automatically set up withdrawals from your savings rather than remembering to save money each month. It's already done for you with this hack.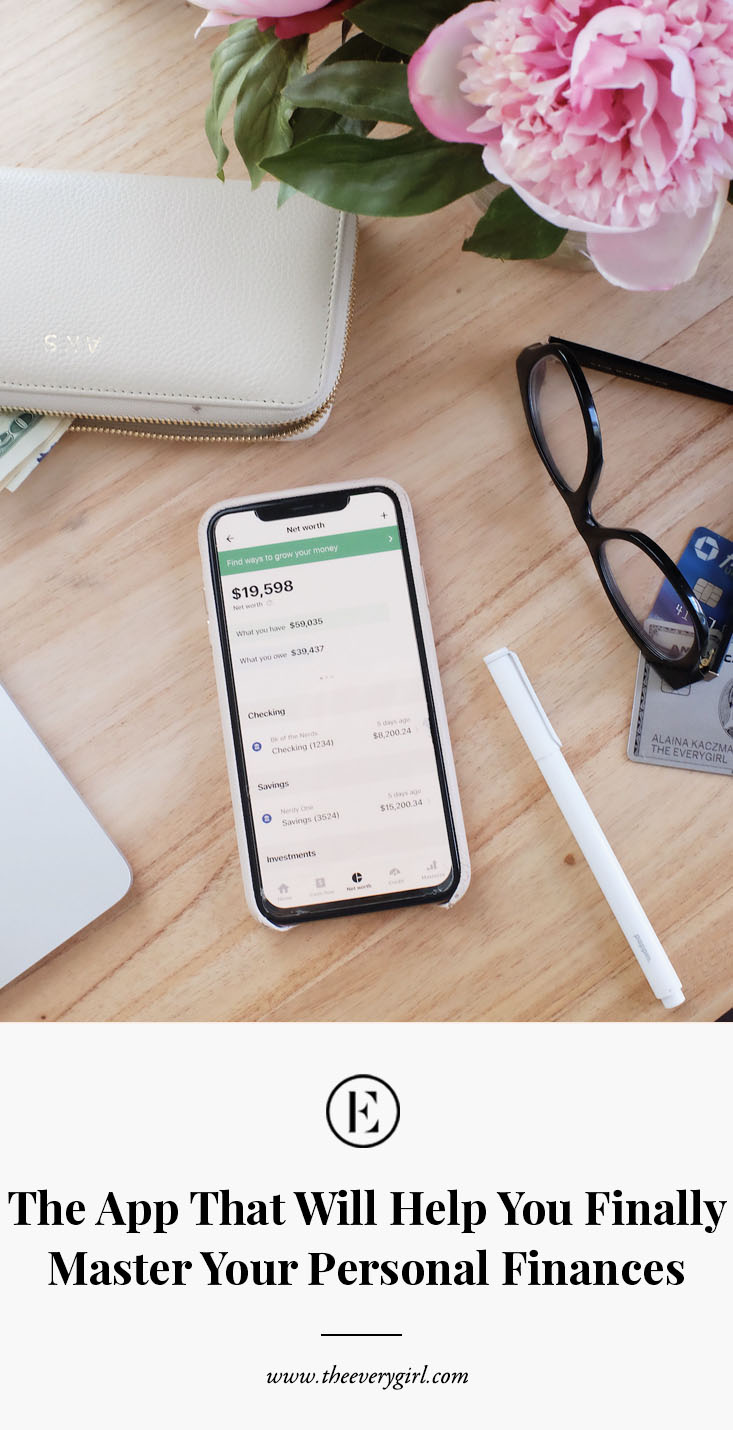 You can either have money directly withdrawn from your paycheck or the day after you get paid. Over time, you won't even notice that there will be money missing! This is especially helpful, too, if you have a Roth IRA or a separate savings account you want to put more money.
Live On Less By Keeping Your Budget Simplified
A minimalist lifestyle is becoming more and more popular with people. You don't have to achieve maximum minimalism in order to gain the rewards of a simpler life. All you have to do is keep your budget simplified and intentionally live on less.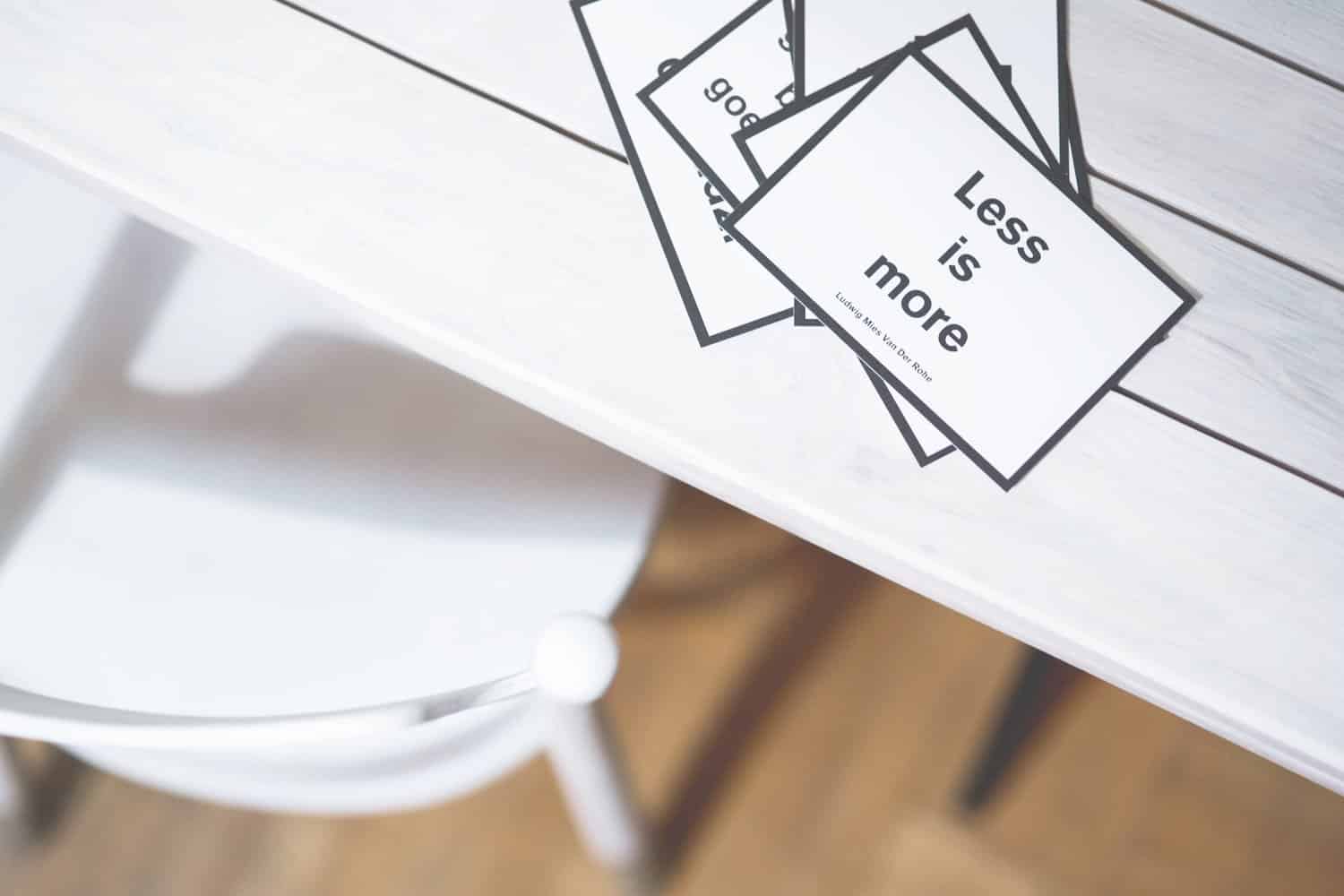 Who knows, you might even like it! With living on less, you may come to appreciate more. When you don't focus on all the things you're buying, you can actually enjoy living. After all, you don't need much to have a wonderful life.
Use A Budget Binder To Keep Finances Organized
Some of us might be guilty of not paying a bill because it was hidden away in a corner and you hadn't seen it. Nowadays, most (if not all) bills can be paid online.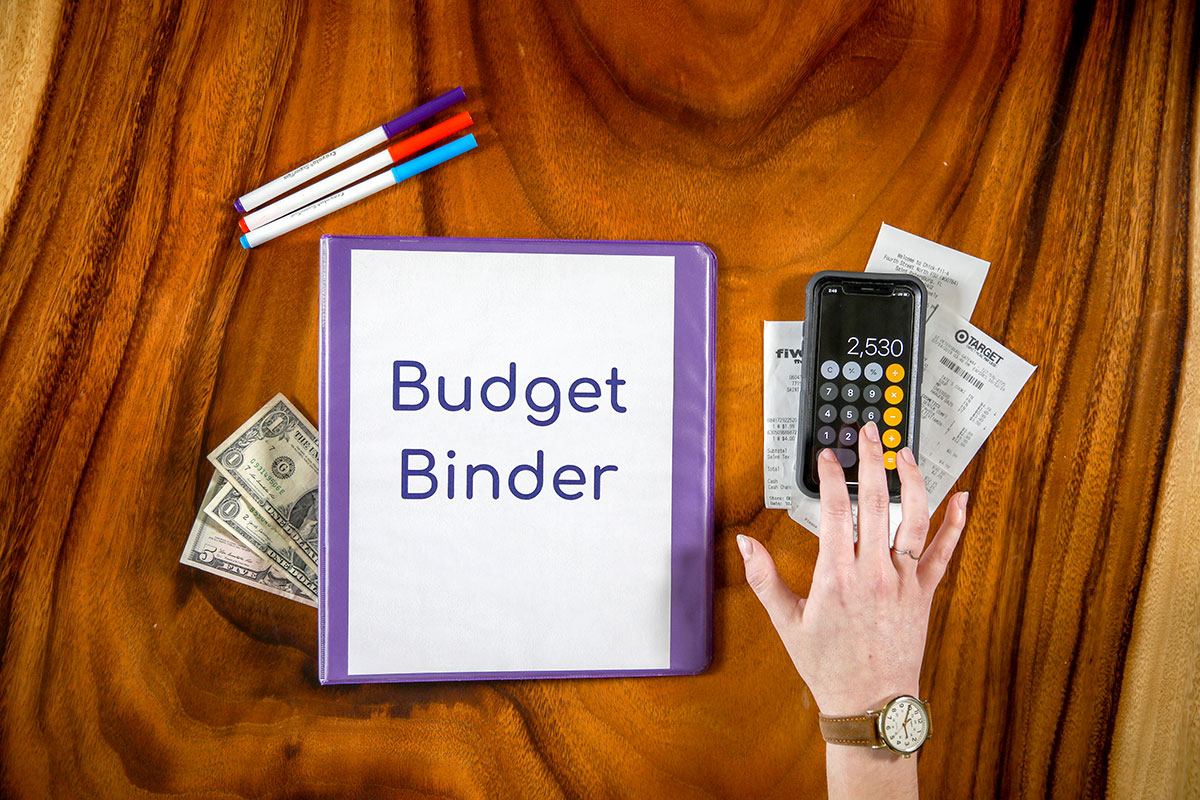 But, we might be avoiding paying them on purpose due to our current financial situation or are worried we won't be able to afford it. Whatever the case may be, we have a solution! You can  make your own budget binder by using templates online and printing them out. This is a super handy way to keep track of your finances and keep them organized.
Track Every Single Thing You Spend Money On
The best part about being on your financial journey is that you can have control over what you spend money on. With this hack, you can empower yourself and also know how much you're spending each month.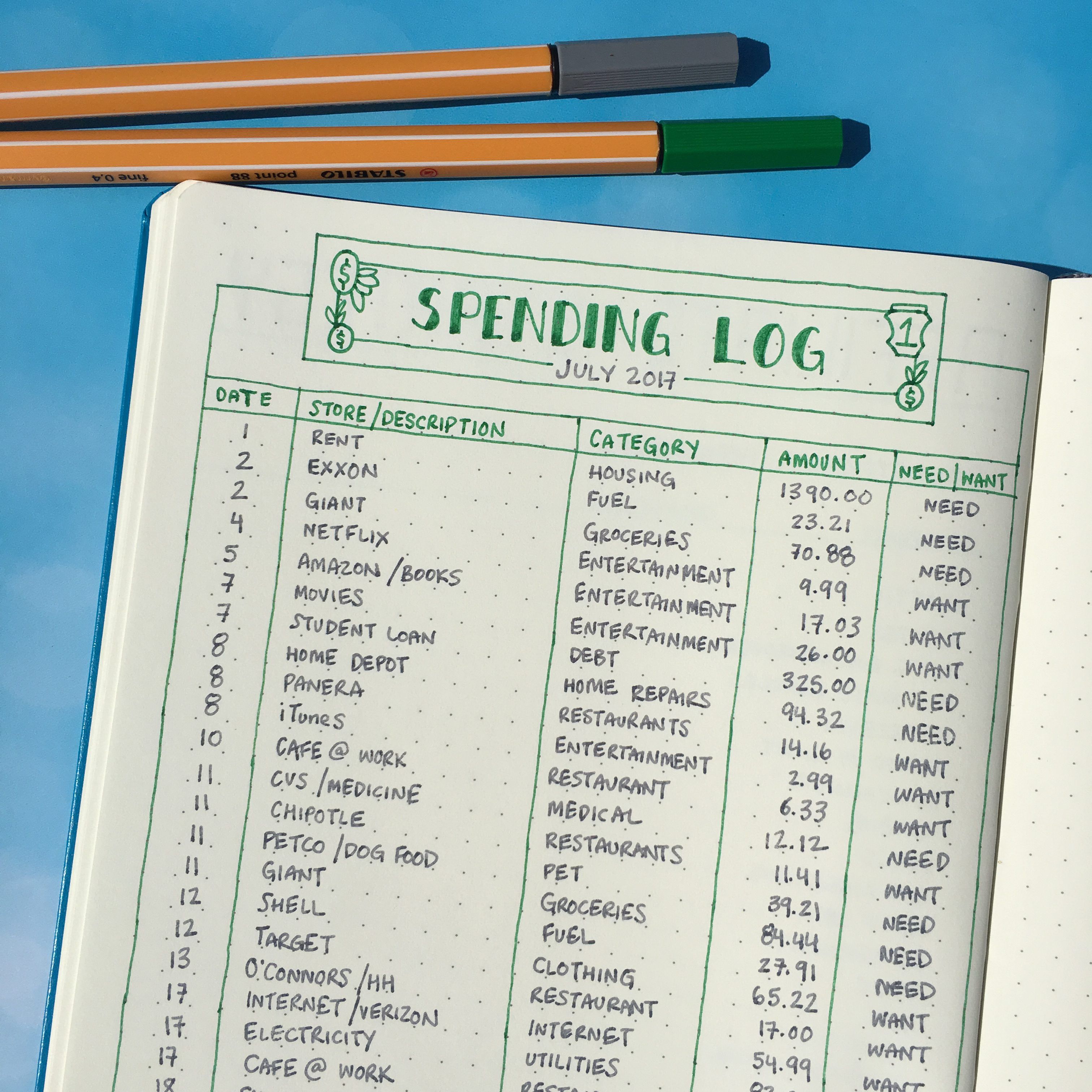 To really know your spending habits fully, start tracking all of your expenses. Yes, all of them. You might even be surprised at where you cut back or where you went a bit overboard. Tracking your expenses is also essential in understanding where your money is going and how you're utilizing it.
Set Savings Challenges
While we all love spending money, saving it isn't that fun. To make saving more enjoyable, create a challenge that you know will test you. There are many savings challenges online, but you can also get creative and create your own.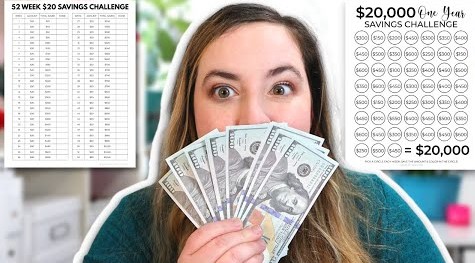 You can even ask your friends and family to join in on the challenge and help you hold yourself accountable. The easiest thing is to quit cold turkey and give up – you need to believe that you can do it.
Earn Cashback While Shopping Online
If you're going to indulge in any online shopping, you might as well do it and earn money back. There are many websites out there – such as Honey and Rakuten – to help you earn cashback on everyday purchases.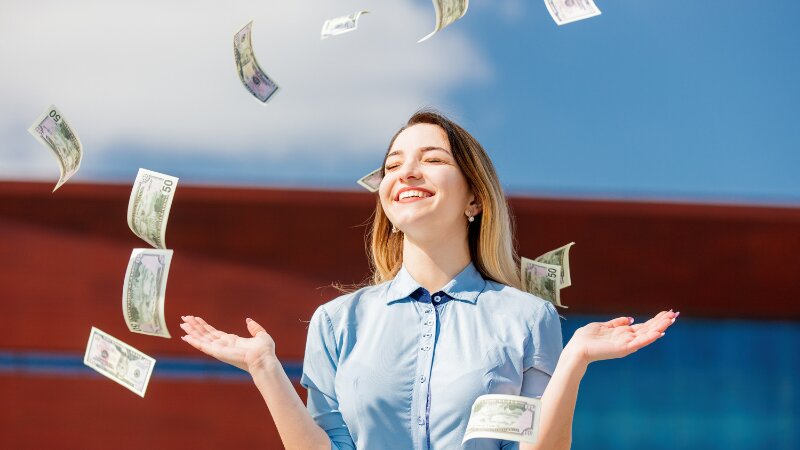 Before you go to any shopping website, make sure you sign up and install the plug-ins to your browser. Sometimes, you can even get a bonus by signing up and making an account! If you have the incentive to save money, you might as well.
Get Free Gift Cards By Scanning Receipts
Who doesn't love having fun while also saving money? Nobody! With Fetch Rewards, you can earn gift cards by scanning receipts. You can redeem your points for gift cards to chains like Target and Amazon.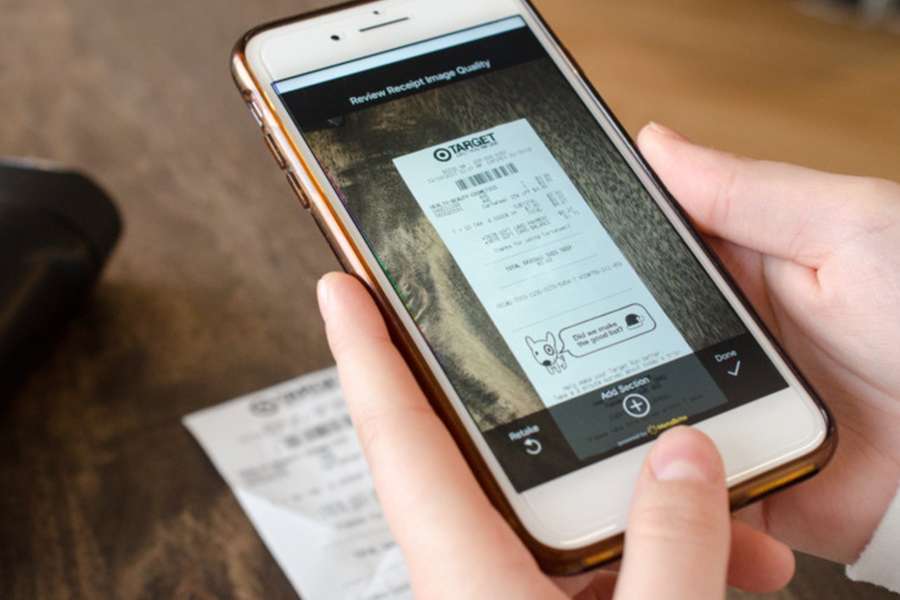 In general, receipt scanning apps are a good way to save money and earn a little extra on the side. A solid rewards app helps you take control of your budget and personal finances. While the savings seem minor at first, they will add up quickly.
Cut Back On Sugary Drinks And Stick To H2O
As you're looking for ways to cut back on spending, it's crucial to cut back on sodas, drinks, and alcohol purchases that aren't necessary. All you need is water. While this may be hard for a while, it will be worth it in the long run.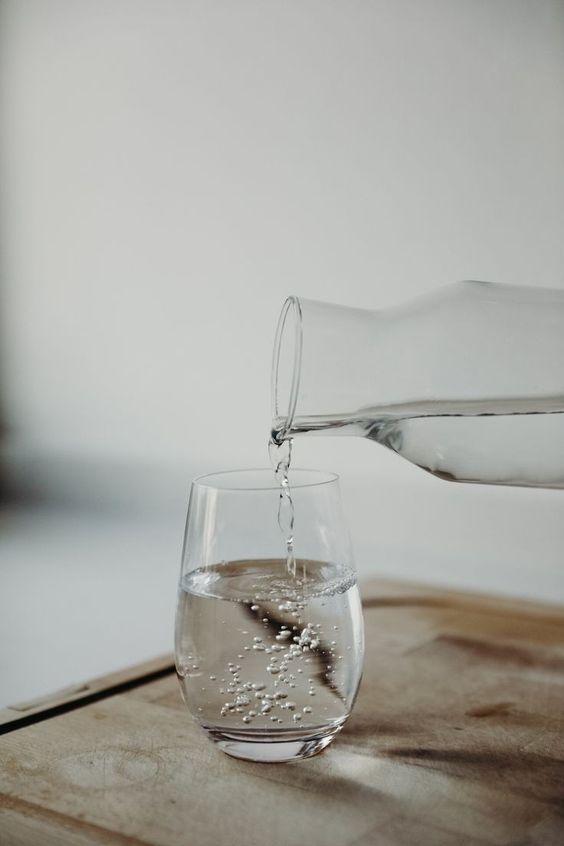 This hack is one of the simplest ways to save money and stay true to your budget. Try it for a month and see how much money you save! It may even be easier than you think.
Track Your Progress
Looking at numbers on a spreadsheet may be challenging if you're a visual person and it also makes it hard to stay motivated. In that case, make tracking your financial progress fun and colorful if that's what floats your boat!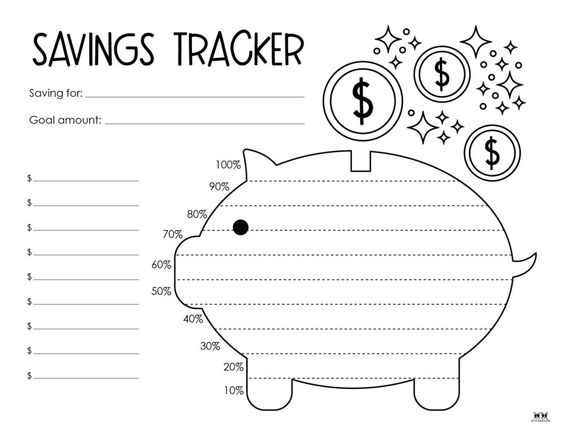 You could color in a page to identify how much you've saved or use a debt-tracking thermometer. Budgeting and saving goals can be fun; it's all in how you approach it that makes the difference. The best part is visually witnessing how your progress has paid off over time.
Follow People On Social Media Who Promote Saving More And Spending Less
At some point, we've all probably followed accounts on social media whose photos make us want to spend money. They're constantly sharing what they've bought or what fancy vacations they've taken. It's pretty much a highlight reel of everything they do.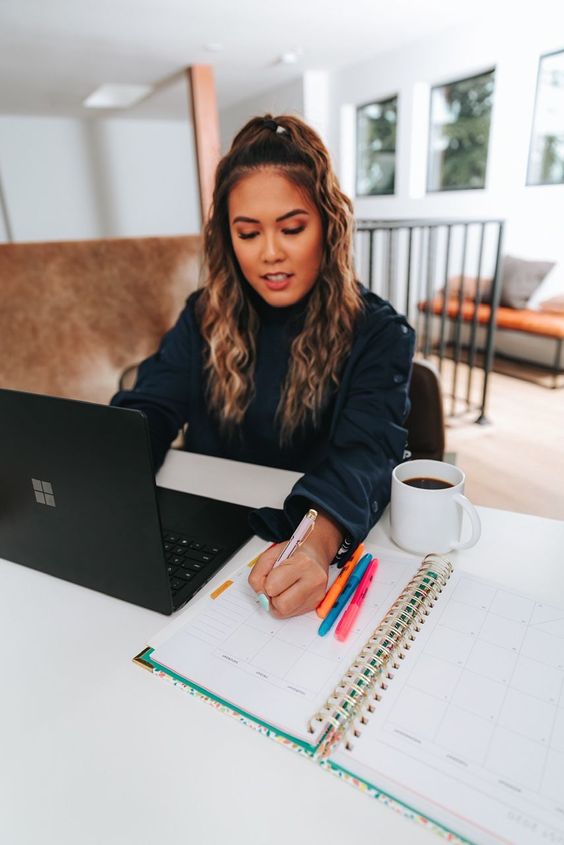 Follow those who inspire you to encourage you to save money, take care of your debt, and live on less. Fill your feeds with people who make you feel good about what you can accomplish and achieve, rather than what you don't have or are missing out on!
Get Rid Of Cable TV For Good
Recently, cord-cutting has gotten quite popular. People are ditching their cable service and turning to streaming for all of their entertainment needs. There is a plethora of streaming services at your disposal, too! It may require some research, but it's worth it.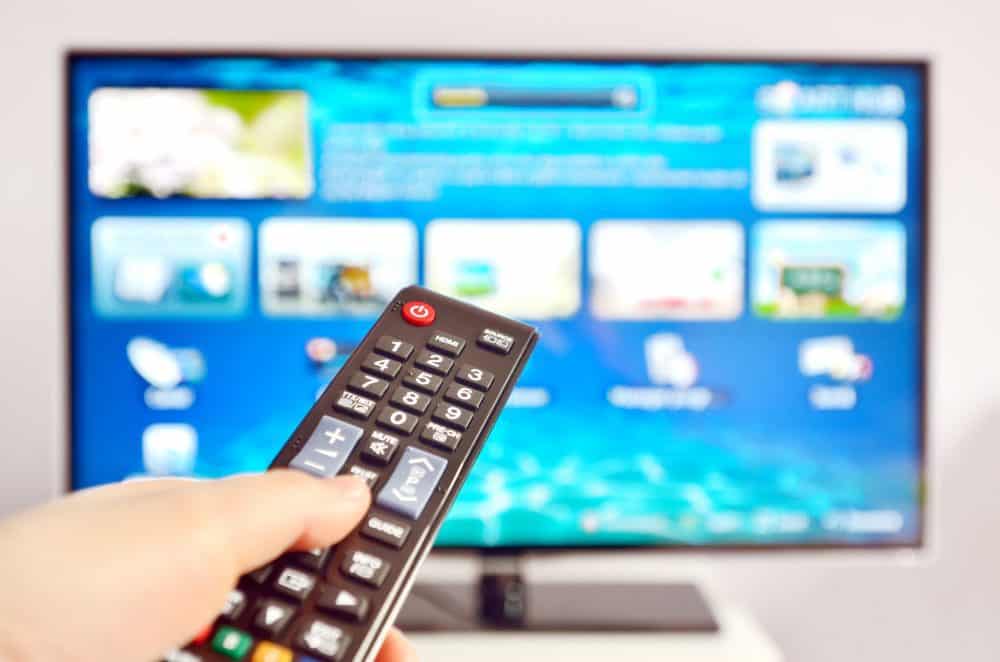 By tuning into these services, you will also be getting the best bang for your buck. Netflix, HBO Max, Hulu, and Disney Plus are only a few of the streaming services you could get for less than traditional cable.
Cut Back On Subscriptions
Subscriptions are a big thing these days and you may even be paying for more than you realize. Many companies have turned to the subscription model to make money.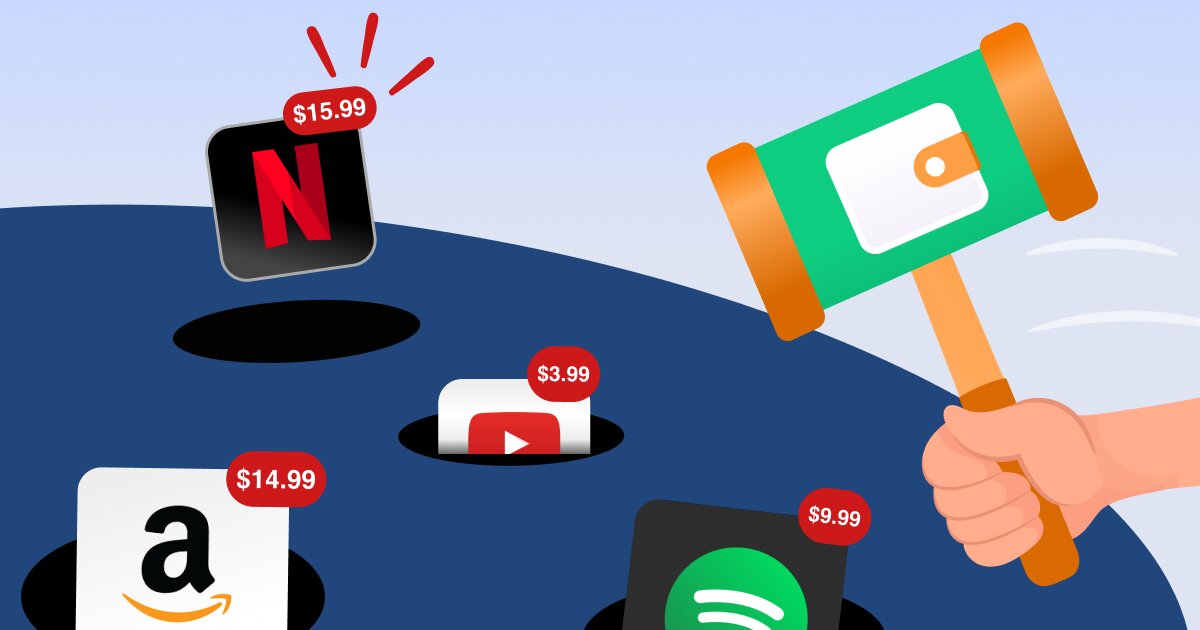 Print out your last bank statement or look at a subscription management app on your phone, to find out what you're really spending each month. You will probably be pretty shocked. All you have to do is discontinue the ones you don't use and keep the ones you rely on. Remember: if you aren't using it, you're wasting money.
Negotiate Your Medical Bills
Many might not know that you can negotiate your medical bills and end up paying less than you owe. For some, racking up thousands of dollars in medical bills isn't uncommon, especially for an unexpected emergency or surgery.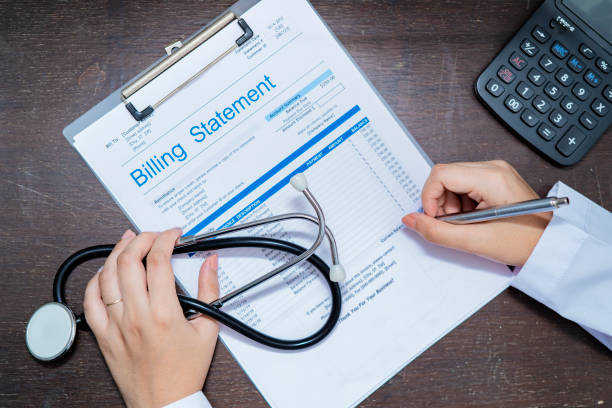 There is certain verbiage to follow so you know exactly what to say when negotiating. Truly, this is one of the most overlooked and beneficial hacks in the money and budgeting world. Advocate for yourself and harness your negotiating powers! It will be worth it in the end.
Allocate A Monthly Allowance For Yourself
Contrary to popular belief, kids aren't the only ones that get allowances. If you suffer from chronic overspending, it's the perfect time to allocate a monthly budget. Take back control of your spending habits by not making impulse buys and educating yourself on what you want. 
Get out your allowance each month in cash and put it in an envelope. Once it's gone, it's gone. You will feel empowered knowing you stuck to your allowance budget and didn't splurge on anything else.
Outline Your Defined Money Goals And Refer Back To Them Often
If you are serious about improving your finances and implementing healthy budgeting practices into your life, now is the moment to begin. Setting goals and measuring your progress over time can be tracked.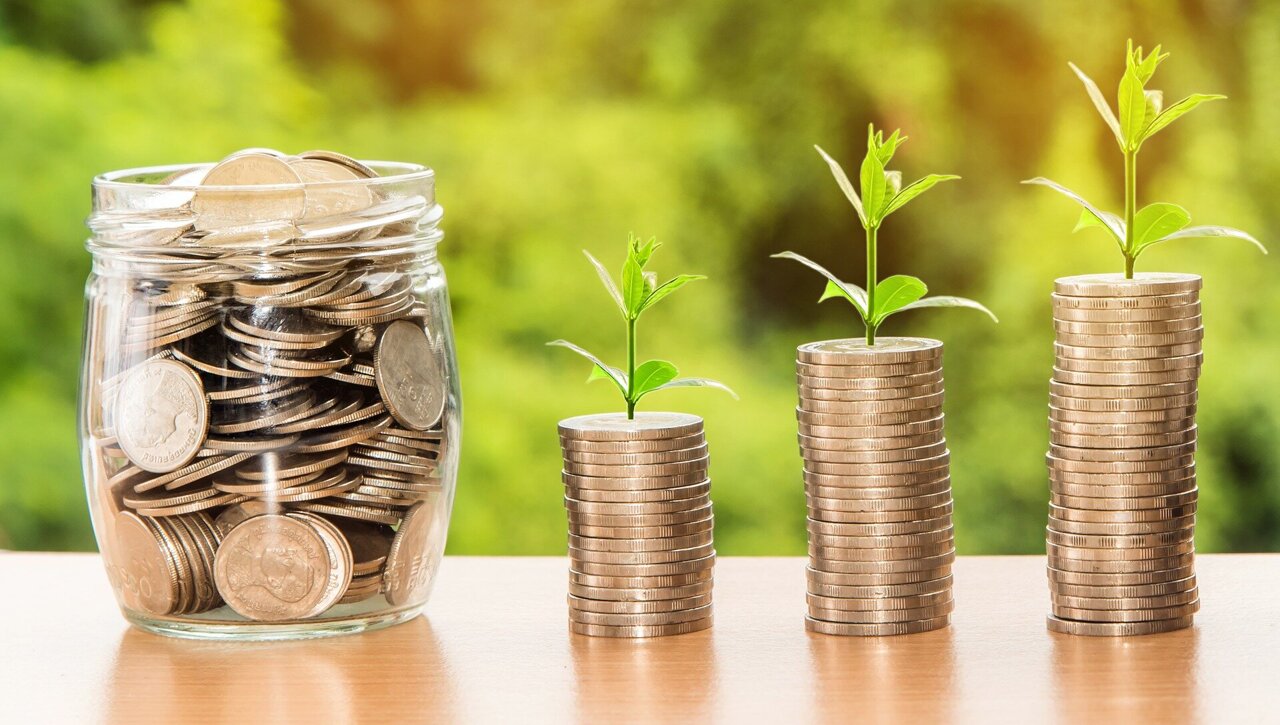 Whenever you feel yourself slipping, look back at the goals you set earlier on. It may even help to post them in the places you look at the most like your bedroom mirror or refrigerator. Simply writing out the goal won't get you anywhere, you have to work hard and smart to put them into action. We promise that it will all pay off immensely!