Connecticut McDonald's Prices Picture Goes Crazy Online 'It Blew My Mind'
Fast food chains like McDonald's are among people's favorite places for a quick meal. Almost everyone has an idea of what the price range of each meal should be. So when there is a slight change in the price, it won't go unnoticed.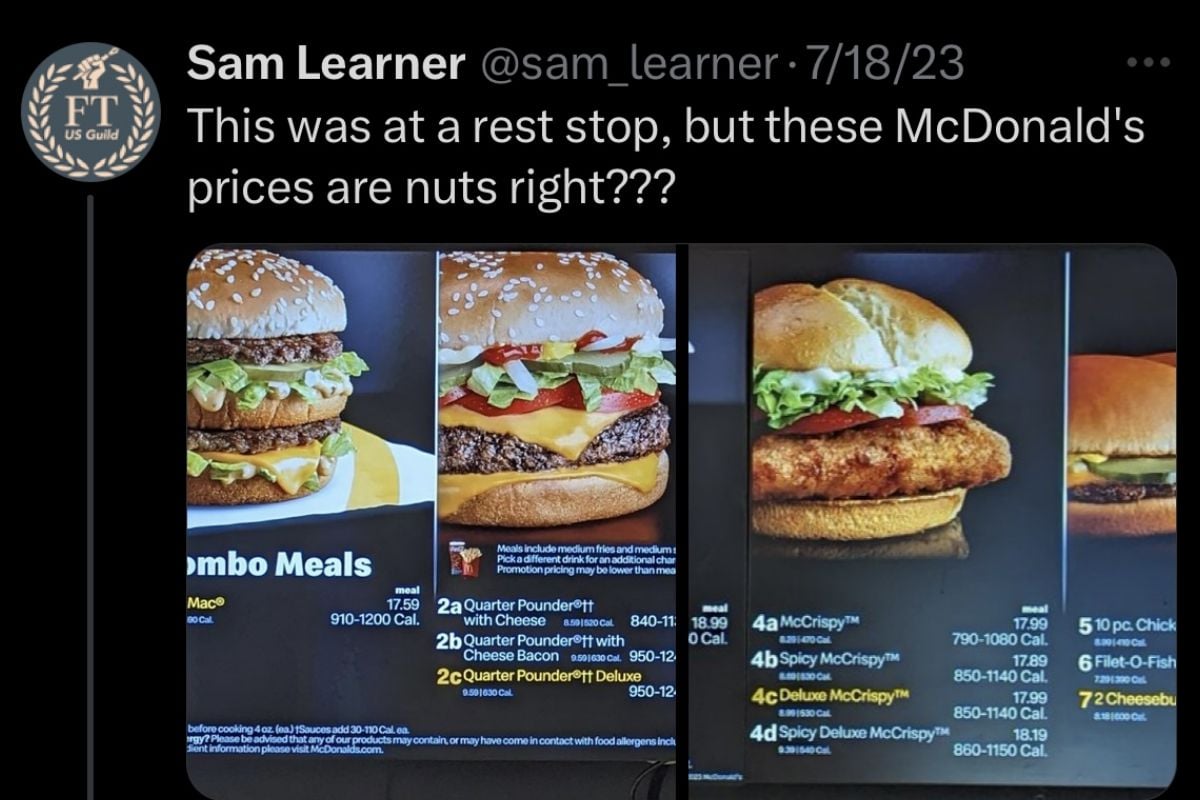 A Twitter user noticed a significant difference, took a picture, and posted it online.
Inflated Prices
The prices of McDonald's meals at a Connecticut locale that the Twitter user, Sam Learner, posted went viral. However, it did not trend for the right reasons.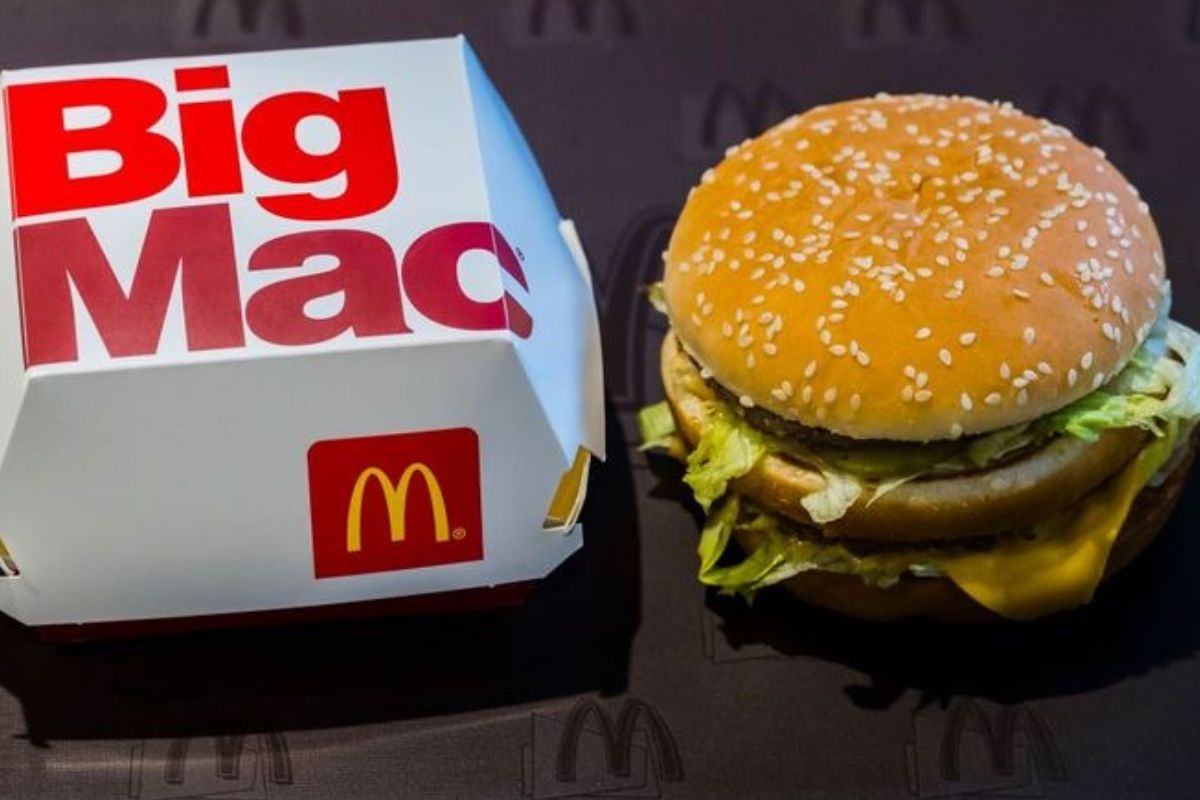 Sam went to a McDonald's restaurant on Interstate 95 in Darien town. The meal at the diner included a Big Mac combo which went for $17.59, and a Quarter Pounder combo, which was sold for $17:99. Even a Big Mac alone was sold for $8.29, according to the photos he posted on Twitter.
Viewers' Feedback
Sam Learner's Twitter post explained that although the restaurant was at a rest stop, it did not explain why the prices were that high. He also added a link to the location's online menu so that other people could check the costs themselves; after all, seeing is believing. Sam's post garnered over 300 000 views in a short time.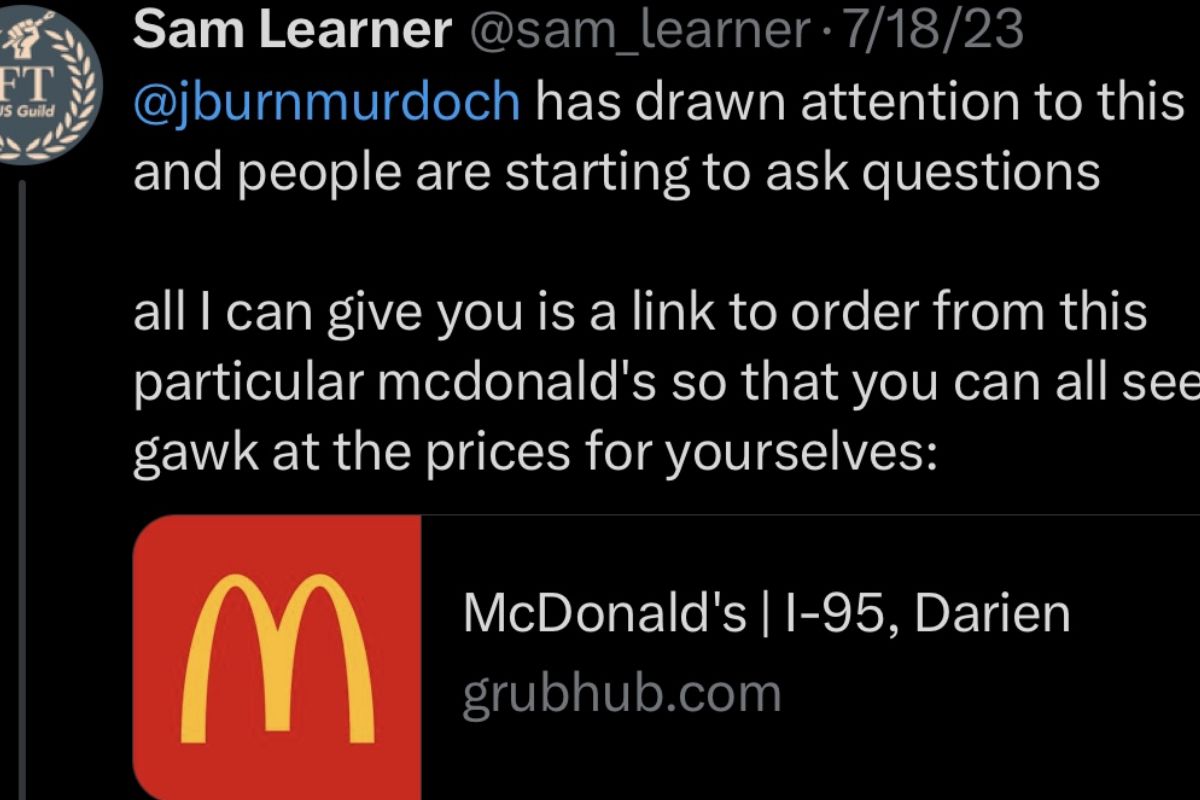 The photos enraged other users on the social media platform. Some users informed others that the restaurant's prices at highway rest stops are usually higher than normal.
Tracking Prices
Other commenters defended the diner saying the price was probably that high because their rent was also high. Despite the valid reasons, some users declared they would never pay half of that price for any McDonald's meal.
According to a website that tracks the prices of Big Macs in all the McDonald's locations in the country, McCheapest, the cost of a Big Mac at a northbound I-95 rest stop in Darien is about $8, but the place Sam went to was southbound, and its price was not on McCheapest.
Possible Factors Affecting the Price
The same restaurant Sam went to also sells children's hamburger Happy Meals for $8.99 and a 10-piece McNuggets meal for $18.29.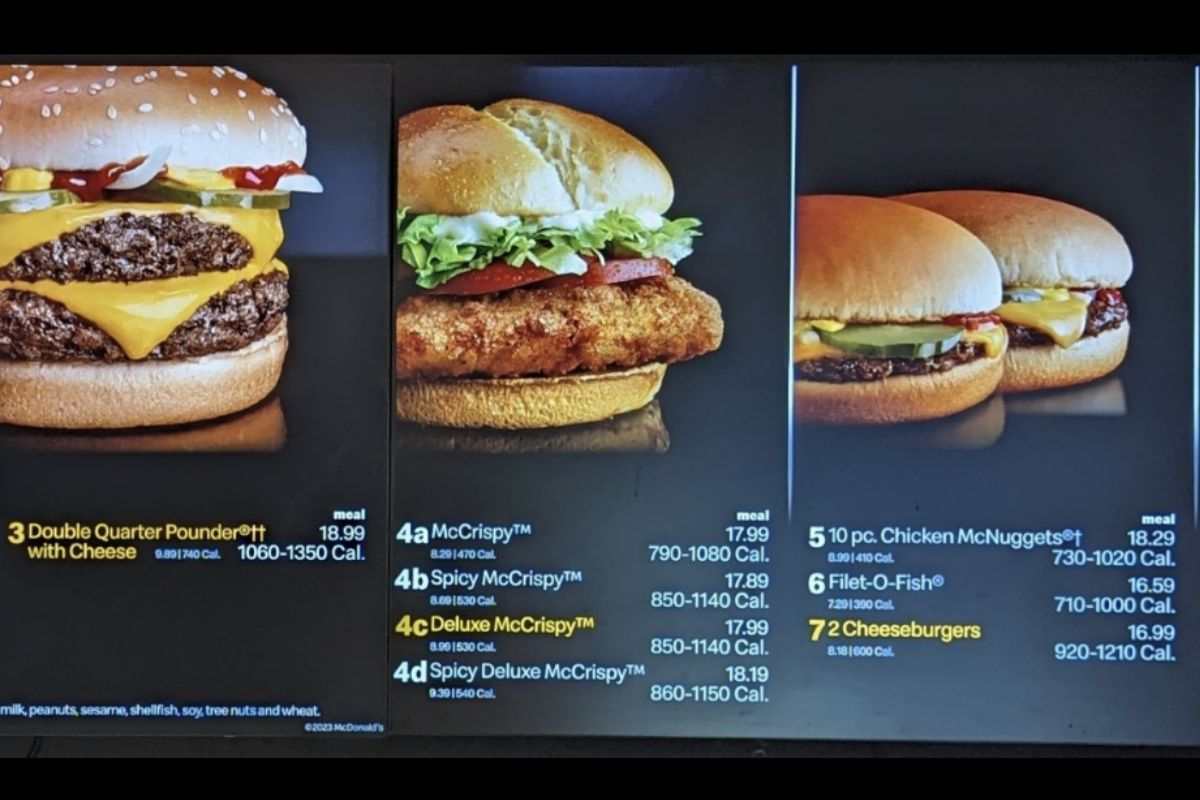 The company's website stated that they allow their franchises to set their own prices, so maybe the location of that restaurant was a factor. The town of Darien, in Fairfield County, is one of the wealthiest in Connecticut according to the U.S. Census data, another factor to consider.
Another Customer's Experience
TikToker @hellomatthewlong is not happy with McDonald's prices, either. As McDonald's is becoming less and less friendly with their pricing, so are customers.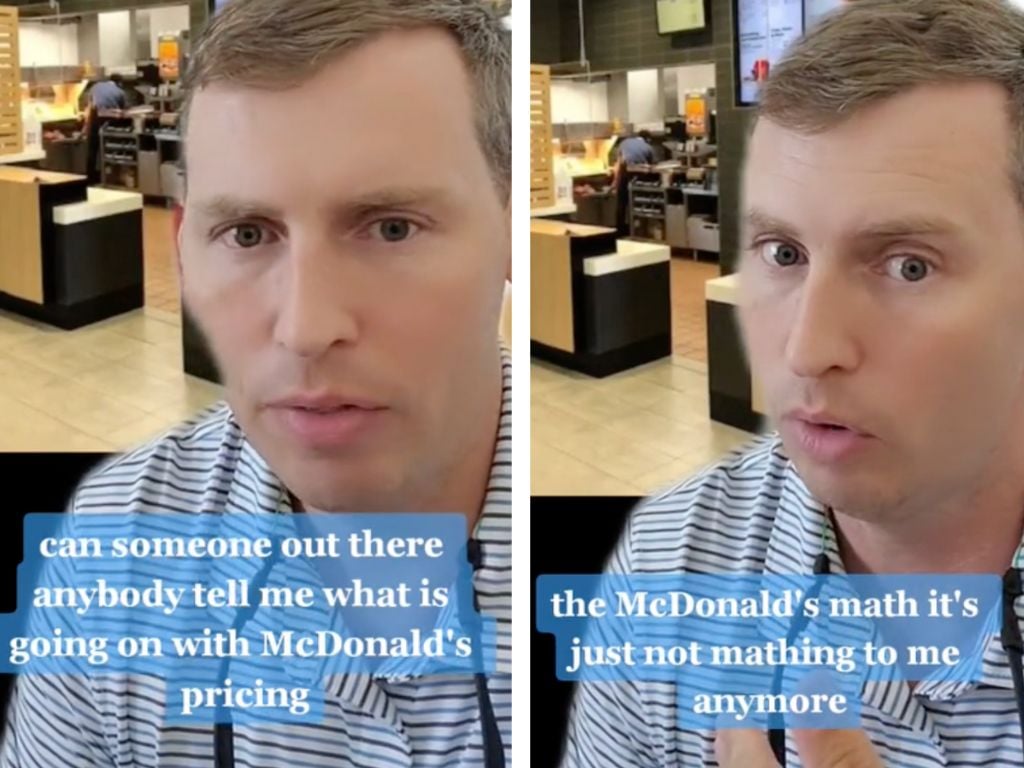 In the video, he launches a few complaints about the fast food chain's outrageous prices recently. He focuses on certain items, as well as some popular side dishes.
Hash Browns And Fries
The McDonald's location he went to charged $2.29 for a hash brown, which he said "is insane." He also criticized the price of a side of fries with a large order a whopping $4.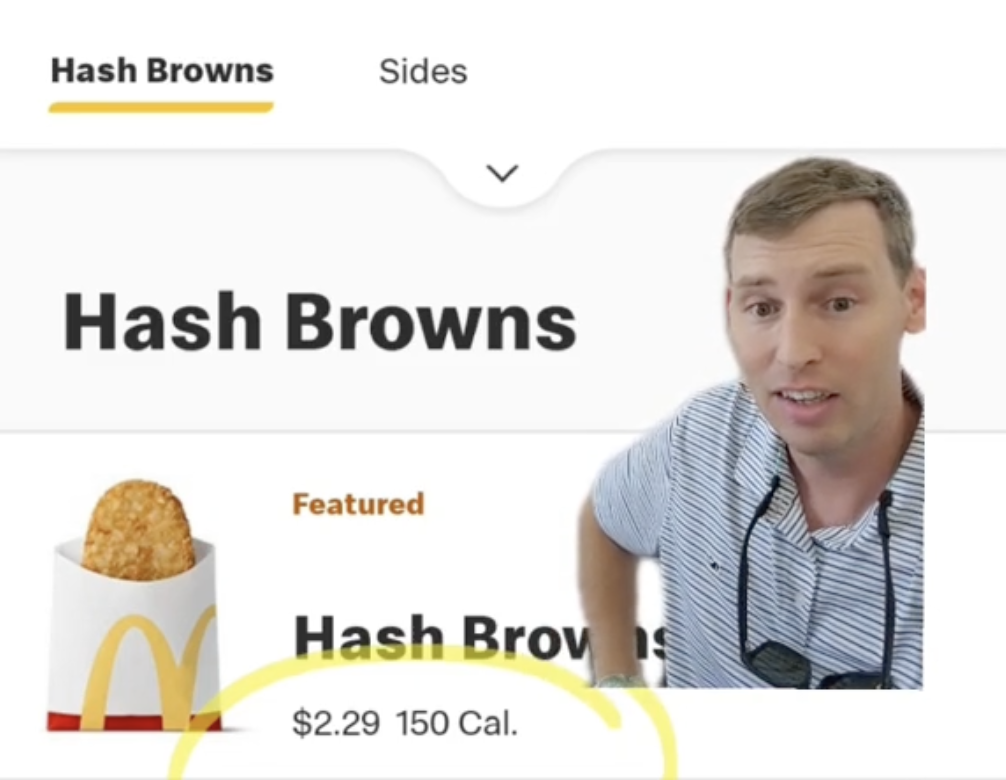 He asked: "Who can afford this?" He also encouraged other people to share their frustrations with these crazy prices in the comments.
People Responded
TikTokers had a lot to say regarding his video. One person shared, "I stopped going there when they start jacking the prices…I'm done with McDonald's!"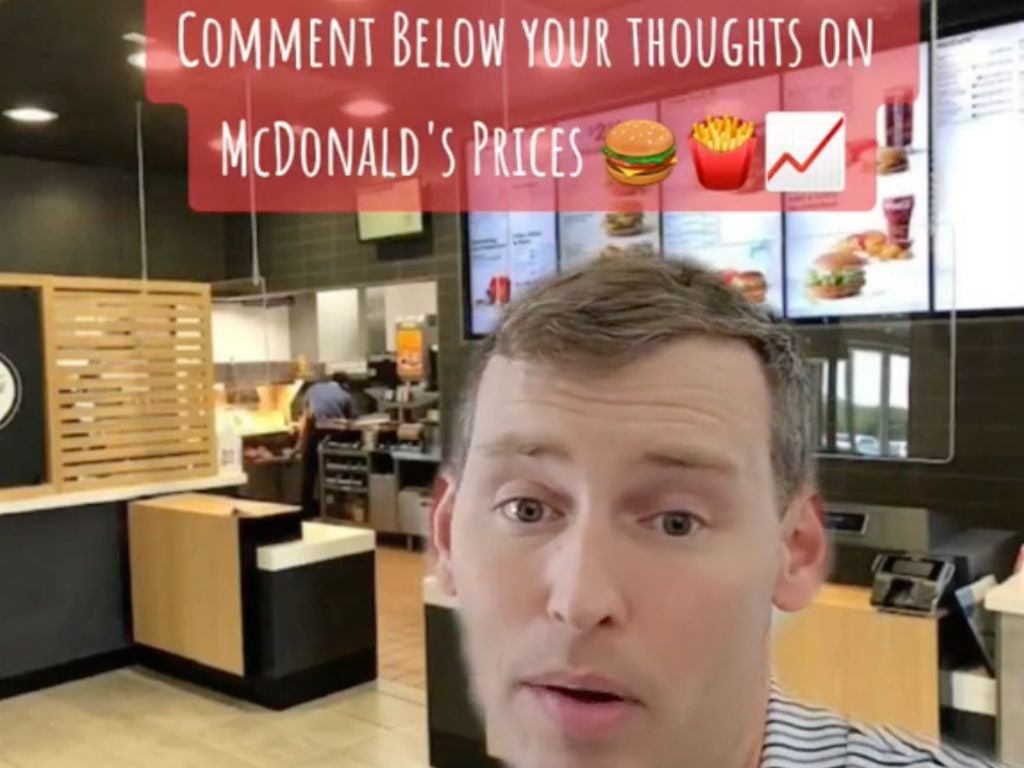 Another user said, "Out of control." Some commenters suggested going to a local restaurant instead of McDonald's. Plus – they will likely get better-quality food for the same price or even less.
Grimace Birthday Meal
McDonald's has also come under fire for the insane prices of the Grimace Birthday Meal. The meal features a berry-flavored purple shake, a choice of a Big Mac, or 10-piece Chicken McNuggets and fries.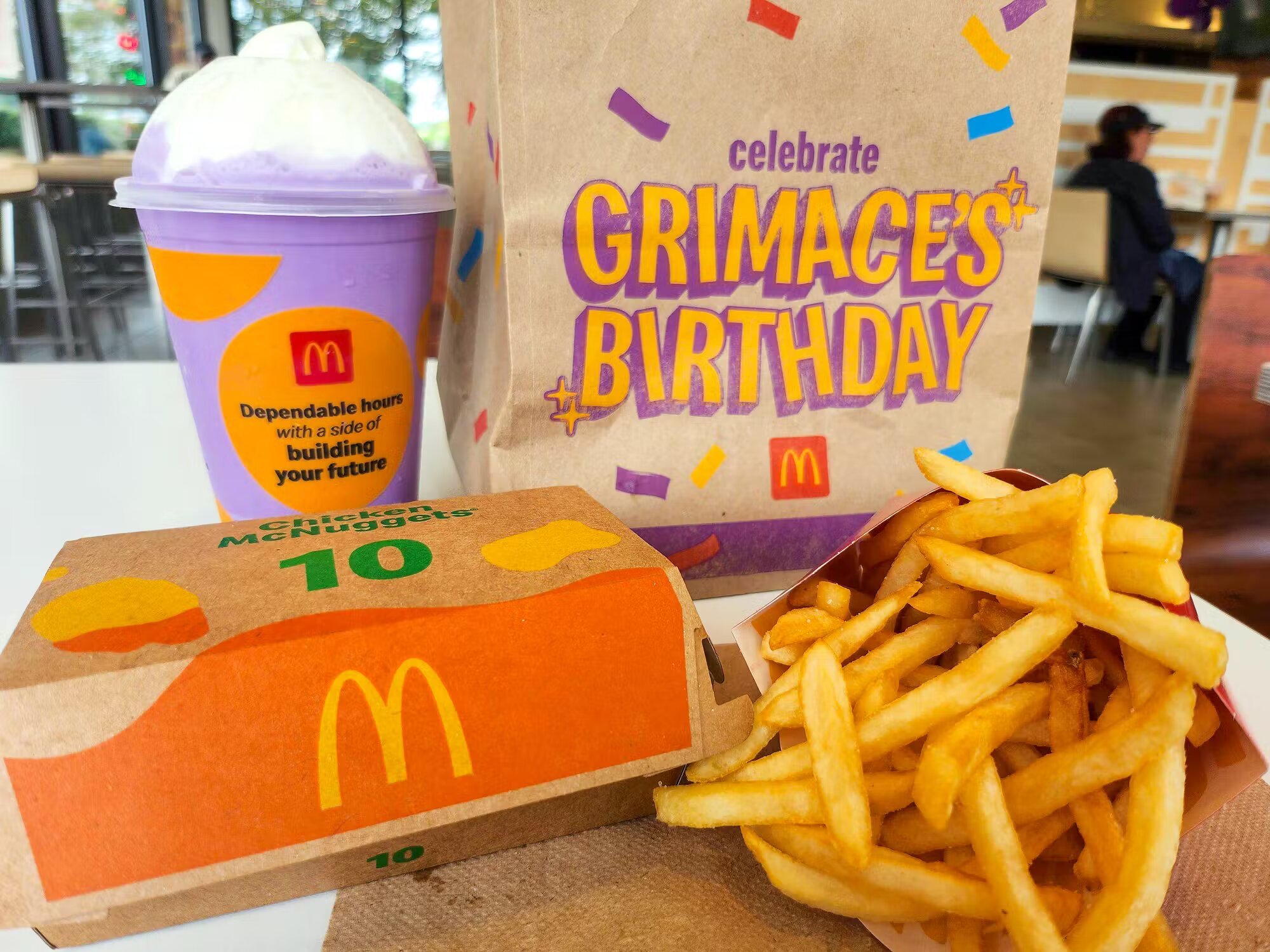 A customer shared a photo on Reddit of the Grimace meal being nearly $18. They have a right to be outraged (considering they couldn't even buy the shake without purchasing the whole meal).
Customers Reacted
"Prices are high for no reason," one person commented. Another chimed in, "This is really an insane price point."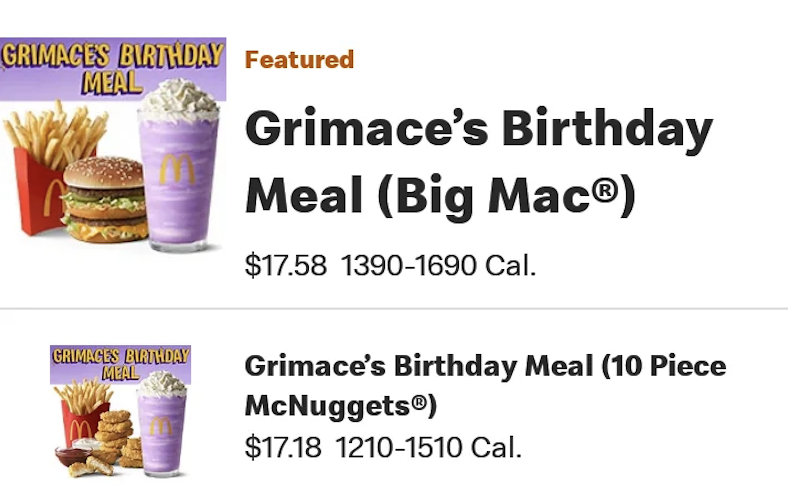 That being said, the cost of a Grimace meal and the sides varies across the country. Some customers might find the prices are more affordable than in other locations. But, many have highlighted that the skyrocketing prices are more than an isolated problem.