Take a Look Inside the Oscars Gift Bag Valued at $140K
Step into the glitz and glamour of Hollywood's most prestigious event – the Academy Awards. Not only do attendees have a chance to mingle with some of the industry's biggest stars, but nominees also receive an extravagant "Everybody Wins" gift bag courtesy of Distinctive Assets.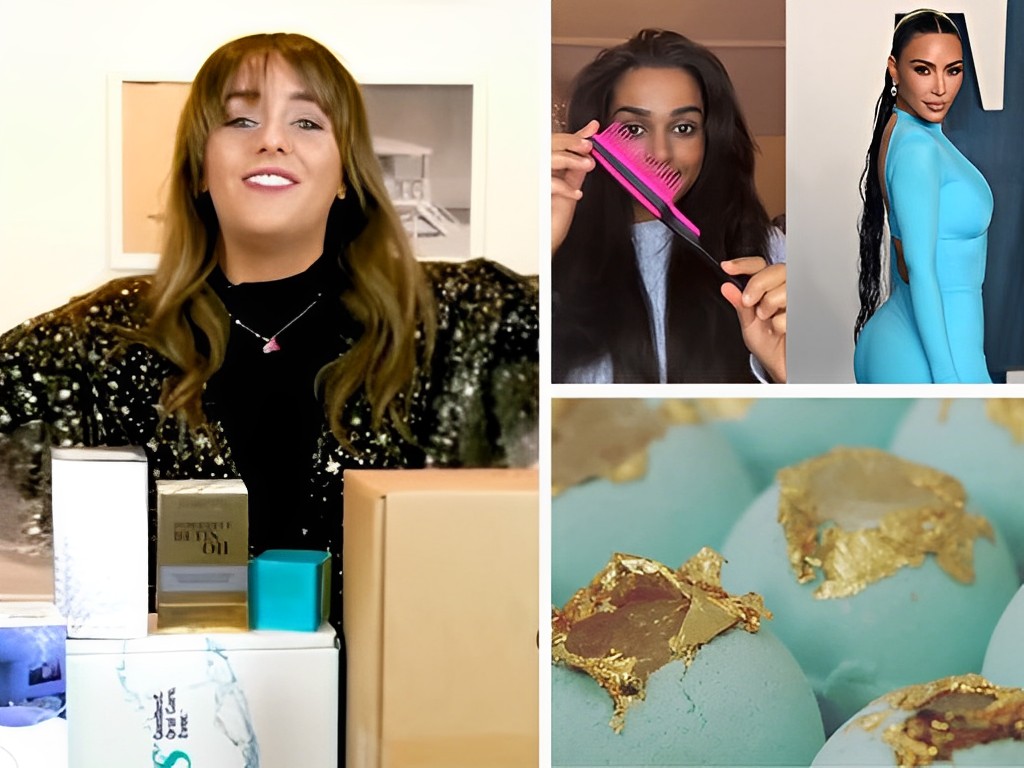 For two decades now, this company has provided jaw-dropping gifts to its recipients – from pampering spa treatments to luxurious trips abroad. Here is a glimpse at what lucky Oscar hopefuls can expect in 2022!
Cuddle Up with an Oscars-Worthy Warmie! Valued at $22
Say goodbye to the chilly nights and cuddle up with a cozy, warm companion. Warmies are those adorable little stuffed animals that you can heat in the microwave for some extra warmth on cold days. 
They may not be as glamorous as an Oscar statue, but they're just if not more comforting when it comes to feeling loved and cared for – even if your name isn't called at the awards night, you can rest assured you'll be leaving with a warm furry friend.
Unlock Your Inner Potential with Kayote Joseph! Valued at $700 
It's 2022 and the possibilities are endless, especially when it comes to gifts. What if we said you could unlock your inner potential for free? Well, now Oscar nominees can – thanks to wellness expert and Instagram star Kayote Joseph.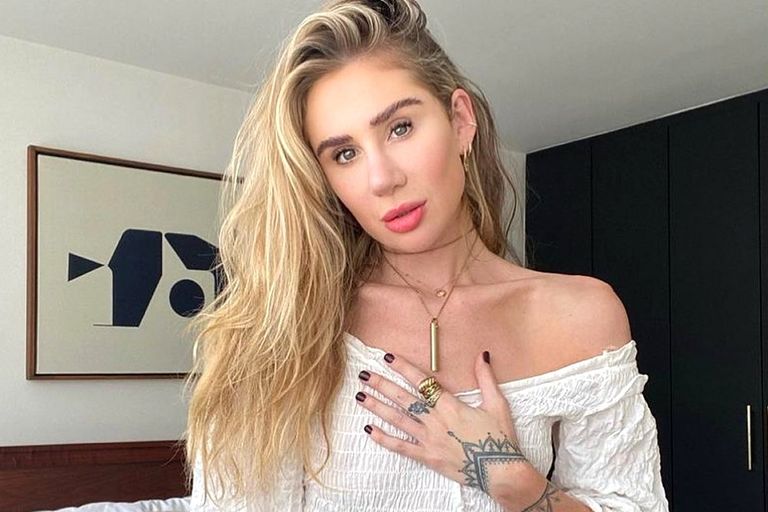 Nominees received a complimentary life-coaching session (worth $700). Her research-driven methodology combines neuroscience, quantum physics and psychology to help her clients achieve lasting change. This is only one of the fantastic non-tangible gifts offered!
Get Red-Carpet Ready with the Tangle Teezer! Valued at $14
Are you looking to get red carpet ready? Then look no further than the 2022 Academy Awards gift bag, which contained a must-have styling tool that's been used to achieve  none other than Kim Kardashian Oscar afterparty hairstyle.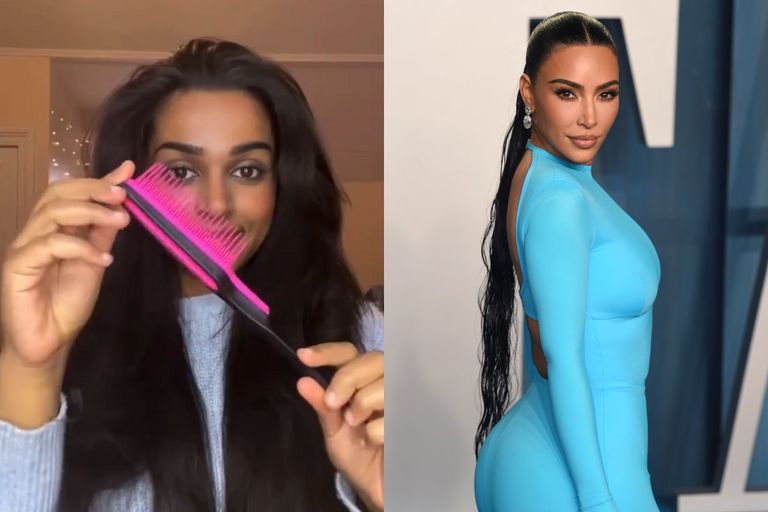 The must-have secret weapon in your hair arsenal is the incredible Tangle Teezer: The Ultimate Detangler! This innovative brush can help you achieve signature looks and have you turning heads like Hollywood royalty.
Say Goodbye to High Prices - Oxygenetix: Hollywood's Favorite Makeup Brand Valued at $700
Oscar nominees just got a major gift! Supermodels Elle Macpherson and Cindy Crawford, along with Kourtney Kardashian and Margot Robbie are all big fans of the make-up brand Oxygenetix.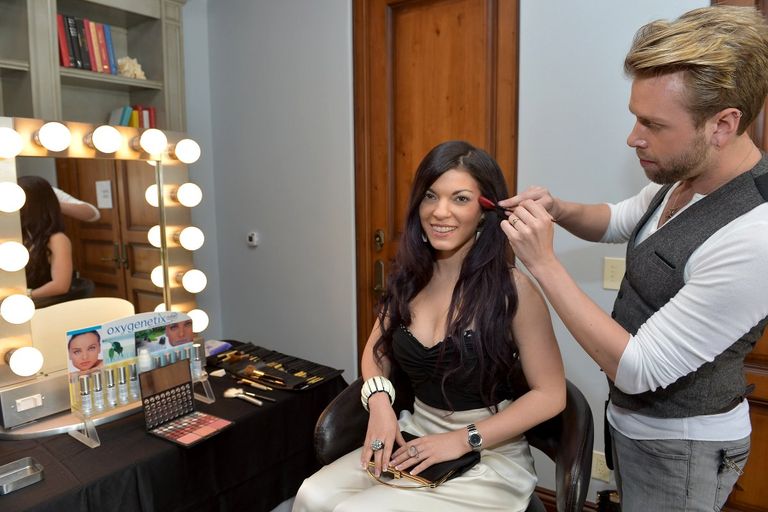 Usually, they would have had to shell out at least $700 a year if they wanted to get their hands on it – but not anymore! A year's supply of the company's products were gifted exclusively to all Academy Award nominees this season. So now stars can look glamorous without breaking the bank!
Serena Williams' Special Gift for the Kids at the 2022 Oscars! Valued at $29
This year's Oscars isn't just about awards, it's also about bringing joy to the little ones! Tennis superstar Serena Williams alongside her husband and animation studio Invisible Universe created a delightful surprise for the kids.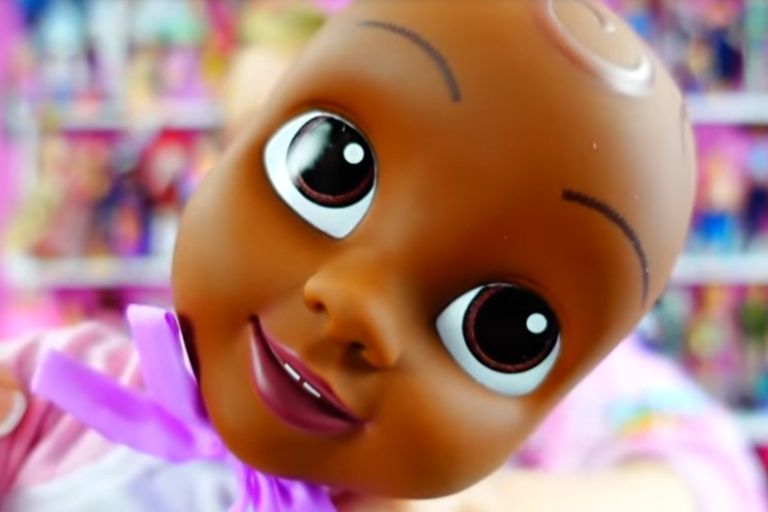 They designed an adorable "Qai Qai" doll which was inspired by a special doll belonging to their own daughter. So, for all the family members nominated at this year's Academy Awards show, be sure they arrived home with a wonderful gift for the little ones.
Oprah's Favorite Chai - Ethically Sourced and Blended by Hand! Valued at $90
This particular brand of chai is a cut above the rest and it has even attracted the attention of none other than Oprah Winfrey who listed it as one of her "favourite things" in 2021! Not only is this delectable chai sustainable and ethically sourced, but it is also expertly blended by hand.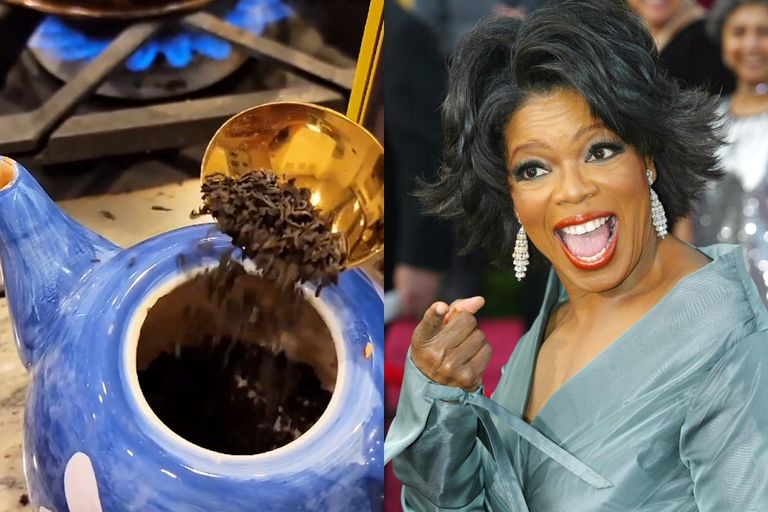 On the night of the Academy Awards, The Chai Box's Instagram proudly announced they had been honoured to be included in Oscar Nominees Gifts. So if you're looking for an ethical cup o' tea that will make your taste buds dance then look no further!
Deliciously Award-Winning Nuts at the 2022 Oscars! Valued at $14.99
It was an evening of glitz and glamour – and delicious snacks too! At the 2022 Oscars, there were plenty of tasty treats to enjoy. Karma Nuts brought their award-winning air-roasted cashews in a variety pack with four scrumptious flavours; Cinnamon, Sea Salt, Golden Turmeric or Cocoa Dusted.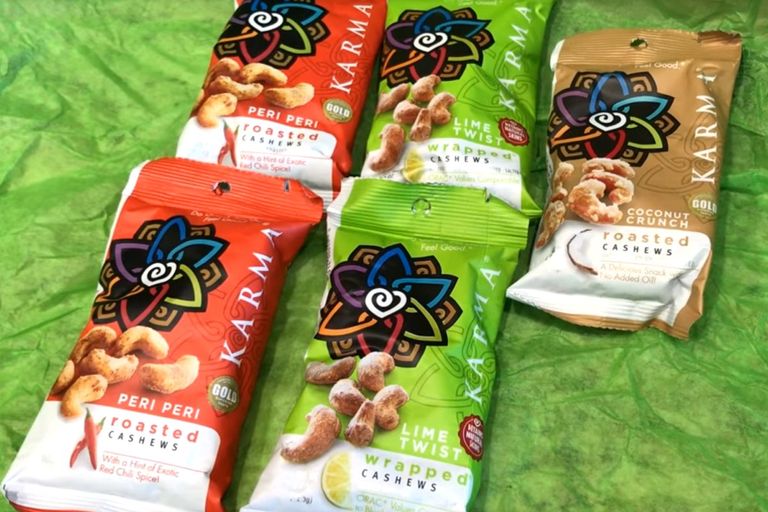 Perfect for Hollywood's health nuts (pun intended!). Not only are they oil free but also suitable for vegans – making them one of the most delightful snacks around. So why not give these delectable delights a try?
Didn't win an Oscar? Not To Worry, You Get a New House! Valued at $25,000
Go ahead, aim for the stars – quite literally. When you get nominated in the 2022 Oscars, don't just settle for some gold statuettes – come back with plans to build a new house too! Both ways you won't leave empty-handed…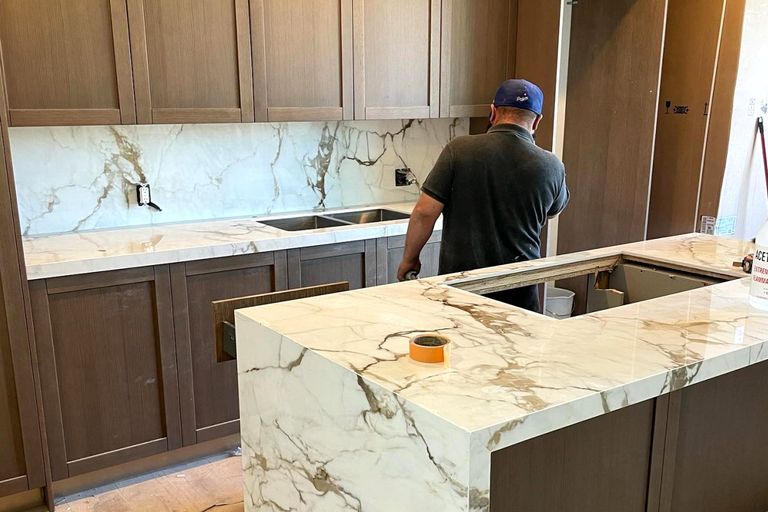 Among the incredible gifts is a Maison Construction $25,000 worth of project management services to nominees so they can have somewhere special to store all their future awards (and maybe even throw an epic after-party!).
Get Ready to Thrive with Oscars Gift Bag Books! Valued at $14
Are you ready to take your Oscars viewing experience up a notch? Then why not consider adding one of the books from this year's gift bags into the mix? Building a Legacy of Love: Thriving in the Sandwich Generation by Christy Byrne Yates is definitely worth checking out.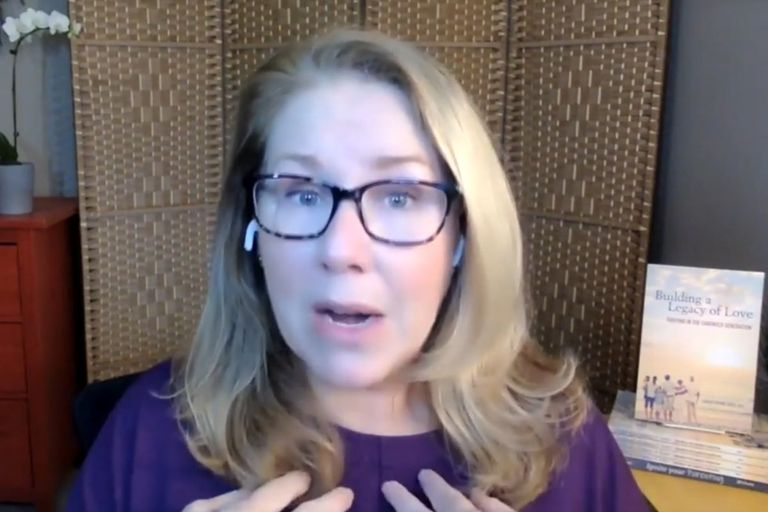 It could provide an interesting insight into how older generations can cope with juggling multiple responsibilities, and might just be enough to keep boredom at bay during those long acceptance speeches!
Pamper Yourself Like a Star With the Oscars Bath Bomb! Valued at $24
Tired after attending a star-studded Hollywood party? Get ready to relax and pamper yourself like a celebrity with the amazing bath bomb that was gifted in the Oscars goody bag!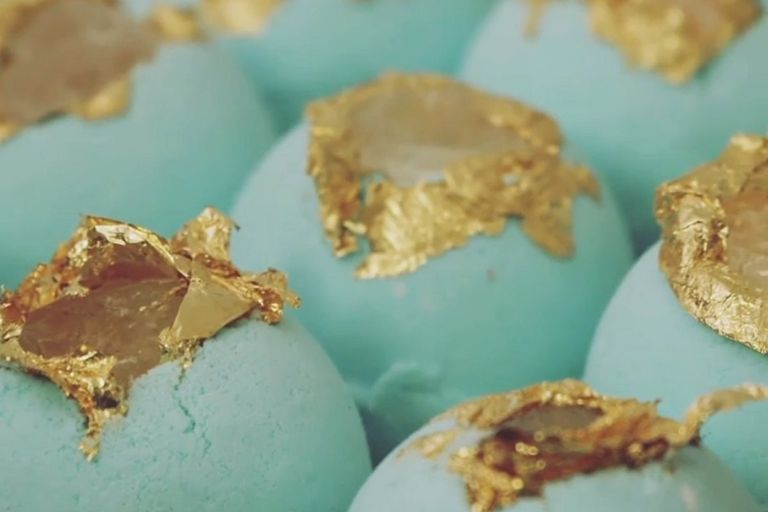 The Hotsy Totsy Haus + Devour Por Vida Bath Bomb is nothing short of luxurious, containing 24 karat gold and raw quartz stones. Enjoy an out of this world bathing experience that will leave you feeling as rejuvenated as any A-list celeb.
Coal and Canary Candle Luxury at the Oscars! Valued at $30
Coal and Canary's luxuriously hand-poured wood wick candles lit up the red carpet of the Academy Awards in 2015 – and they've been invited back ever since! With sweet scents for every occasion.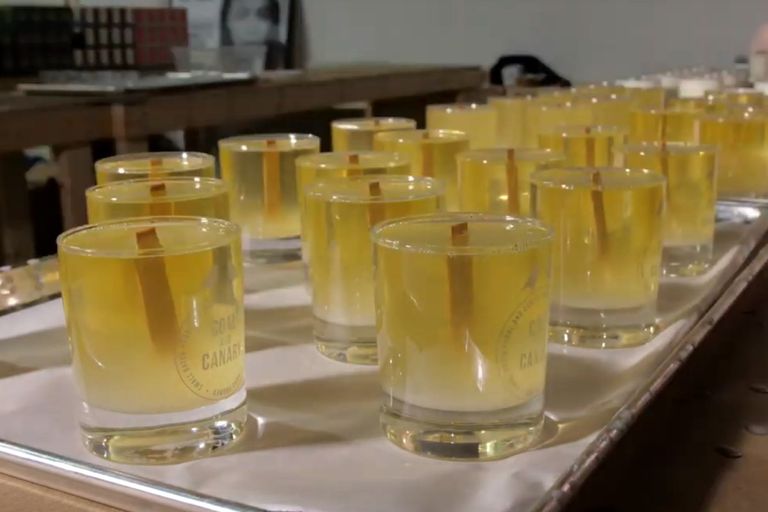 Coal and Canary vegan candles are a must-have for "every occasion" and are sure to make impression on Hollywood's biggest night. So if you want to light up your own special occasions too, why not try some luxurious Oscar-worthy candles from Coal & Canary?
Gleaming Jewels at the Oscars 2022 Valued at $28
The 2022 Academy Awards had some of Hollywood's biggest stars rocking dazzling pieces of jewelry. Best Supporting Actress Ariana DeBose looked stunning in her sparkling De Beers set. But those diamonds will remain sparkly and pristine, thanks to an amazing product from Shinery that was gifted to all nominees…Radiance Wash!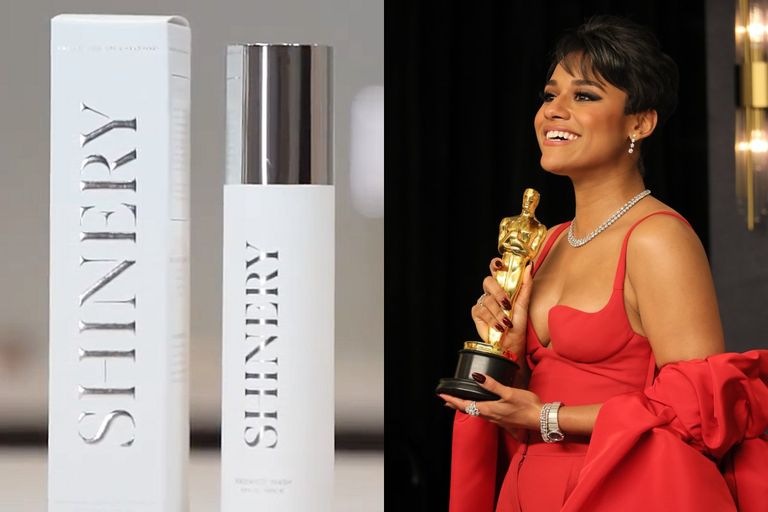 This revolutionary cleanser is not only great for keeping your jewels looking like new but also for cleaning up after a night out with friends. So no matter how many red carpets you're walking on, this product has got you covered!
Unlock the Mysterious Aroma of Veil Fragrance at the Oscars! Valued at $35
The Oscars are coming and you know what that means – it's time to smell your best! Thankfully, Piper & Perro have got us covered with their unisex fragrance, "Veil". Gifted in last year's Oscar Nominees Goody bag, its a must-have!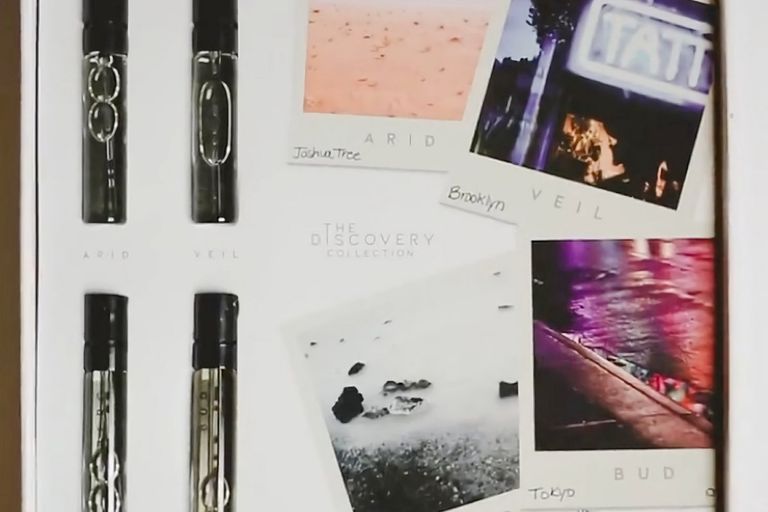 This scent will fill the air with mystery; evoking a sense of private memories that aren't meant to be shared. According to their website, the subtle aroma of skin and tattoo ink is like a window into someone else's world- so make sure you get your hands on some at the red carpet event!
Euka's On-The-Go Kit Included in the 2022 'Everyone Wins' Nominee Gift Bag! Valued at $58
Another thankful gifter, Euka,  posted to facebook in March of 2022 that they were beyond excited to share that their beloved On-The-Go Kit was selected to be a part of the prestigious 2022 'Everyone Wins' Nominee Gift Bag!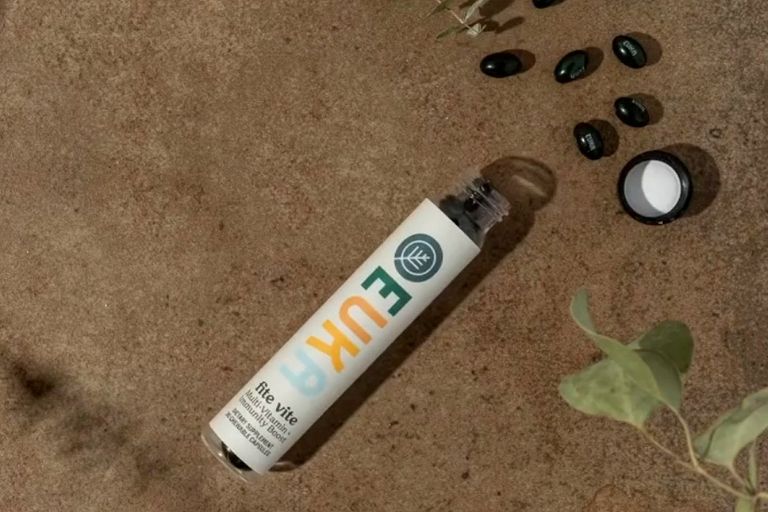 The lucky recipients got their hands on some awesome goodies, including Fite Vite multivitamins, saline spray and an invigorating "Breathe Well" shower bomb. Who knew staying healthy and energized could be so much fun?
Experience the Softest and 'Happiest' Shirts! Valued at $20
If you're looking for an ultra-soft and comfortable tee shirt that has made its way into awards show gift bags – look no further than Happiest Tees! Distinctive Assets founder Lash Fary created this line and it's been a hit ever since.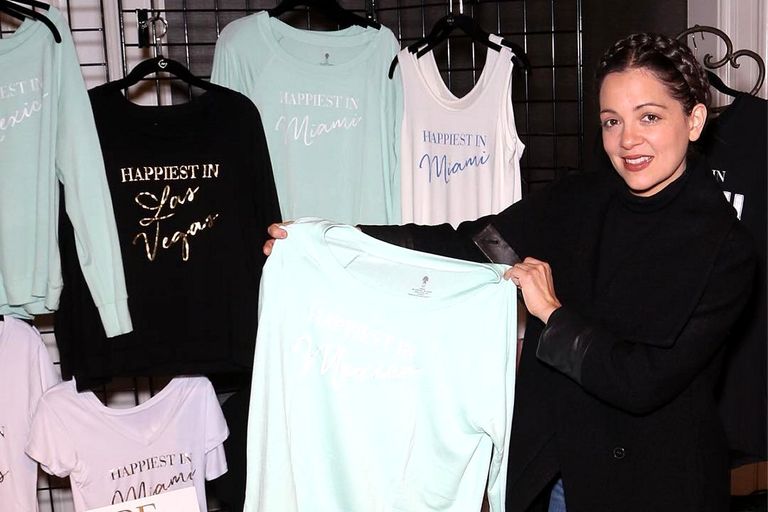 When asked about them in 2017, he said "Happiest Tee shirts are literally the softest, most comfortable shirts I've ever worn. I have never come across a better tee shirt." So don't wait any longer – experience these best-in-class tees now and get ready to be impressed by their superior comfort levels!
Discover Self-Love with Nicola Fernandes! Valued at $1,111
Are you ready to win the ultimate prize? No, it's not an Oscar or even money – it's something that truly matters. With this gift from Nicola Fernandes, you can learn how to be your own best friend and finally have the courage to live life on your terms!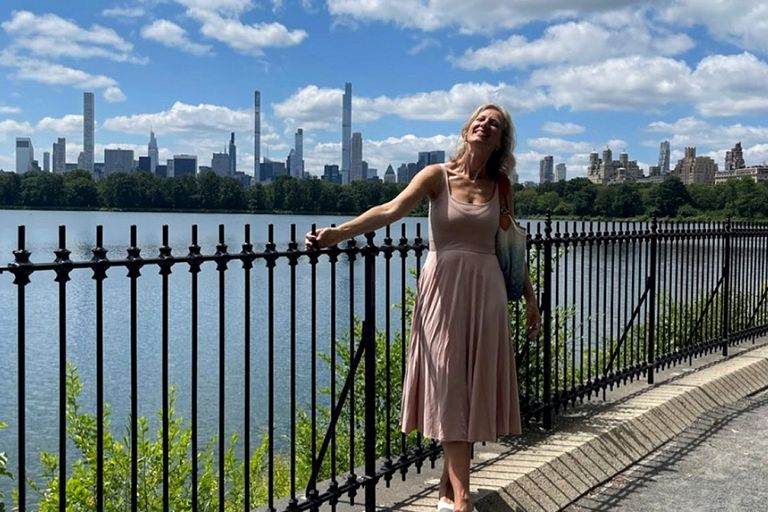 You don't need external validation when you know just how valuable and special YOU are. The Oscars gifted to all nominees her session about self-love that promises to help drop all of those negative feelings like fear and disconnection; Get ready for a life transformation – no Oscars required!
Plastic Surgery at the Oscars – Celebrities Get Ready to Look their Best! Valued at $10,000
It's no secret that Hollywood stars love cosmetic procedures, so it should come as no surprise that plastic surgery is now part of what's up for grabs at the Academy Awards 'Everybody Wins' gift bag.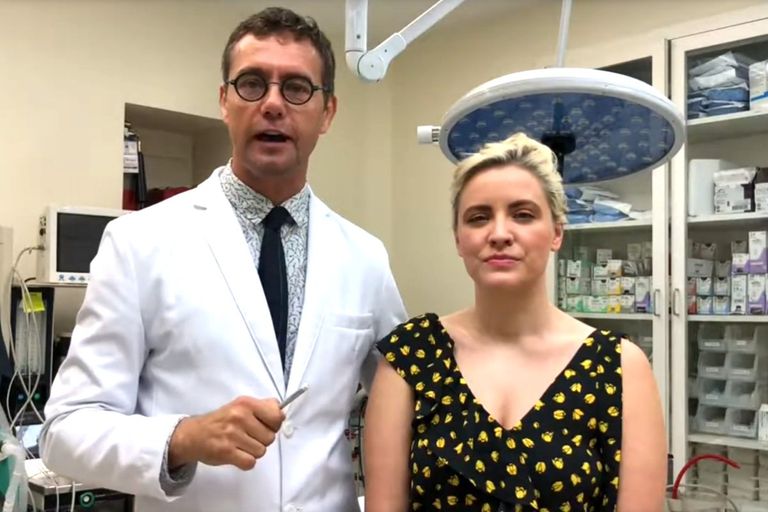 Nominees can get a whopping $10,000 worth of treatments courtesy of Dr. Konstantin Vasyukevich from New York City's Upper East Side. So while they wait to see if they'll take home an Oscar statuette, celebrities are also getting ready to look their absolute best on the next red carpet!
Get Pampered Like an Oscar Nominee at the World's Greatest Spa! Valued at $6,000
Are you aching for a luxurious spa experience like an Academy Award nominee? Well, look no further than the Golden Door in San Diego – recognized as the greatest spa in the world! Established over 60 years ago, this iconic destination has welcomed countless visitors to its tranquil abode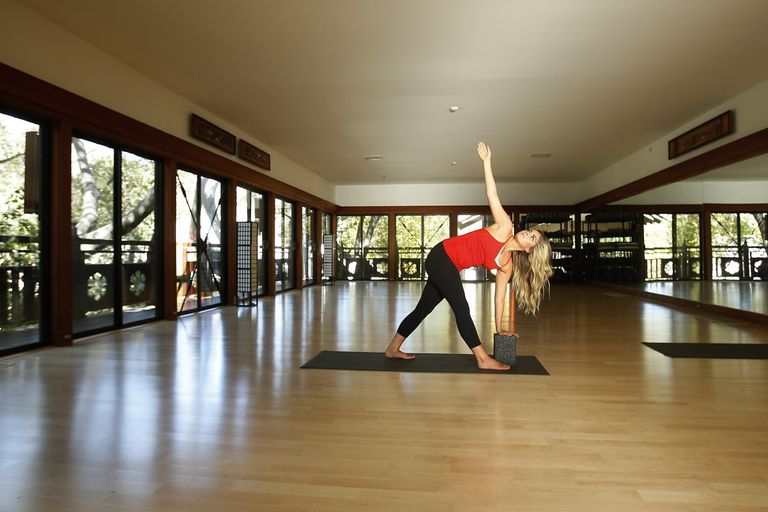 In 2022 they offered four nights of pampering free to all lucky 2022 Oscars nominees – plus they got to take along a guest of their choice. Sounds incredible! So why wait? Treat yourself and your loved one today with a luxurious A-lister experience at the Golden Door!
A Scottish Castle Getaway: An Unforgettable Experience for Oscar Nominees! Valued at $50,000
The Oscars are known as one of the biggest nights in Hollywood, but how about a getaway to an old Scottish castle? This year, lucky Oscar nominees were treated to a two-guest three-night stay at Turin Castle – Valued at $50,000 making it the most expensive gift included!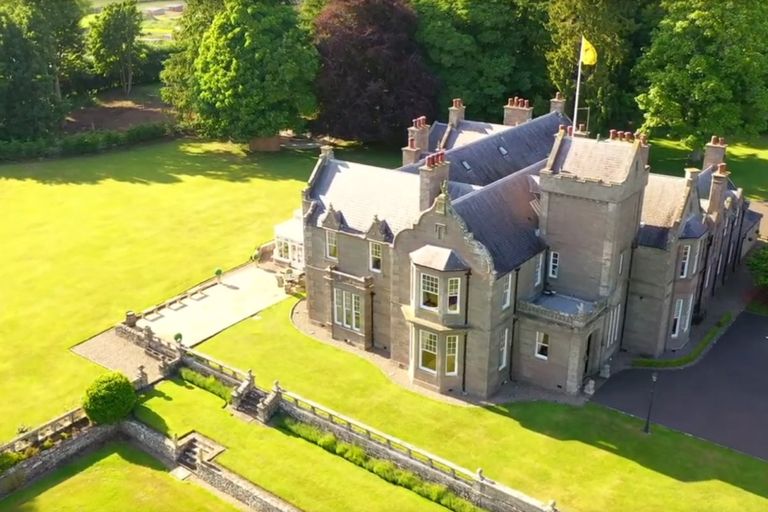 Located amidst breathtaking scenery, guests are welcomed with traditional bagpipes played by real musicians. The five-star hotel offers luxury accommodation that is perfect for a romantic holiday or even just some much-needed rest and relaxation – What a treat!
Serucell's Award-Winning Skincare is Here! Valued at $225
Lights, camera, action! The stars have spoken and it turns out that when it comes to skincare, they choose Serucell. That's right–Serucell products have been featured in the Academy Awards gift bags more than once.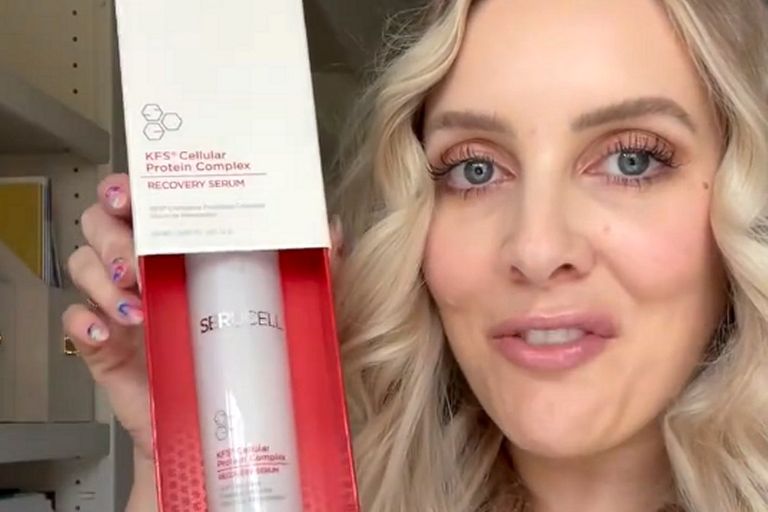 At 2022's ceremony, their luxurious "KFS Cellular Protein Complex Serum" was among the products gifted – a high-end product worth an impressive $225 – so you know you can trust its results. Make like a celeb with this award-winning serum today!
Get the Sock Style of an Oscar Nominee! Valued at $43
Are you feeling a bit left out because you weren't nominated for an Oscar or Grammy? Don't worry, we've got something that'll make you feel like one. Skinny SBU Socks, the leading sock company in Africa.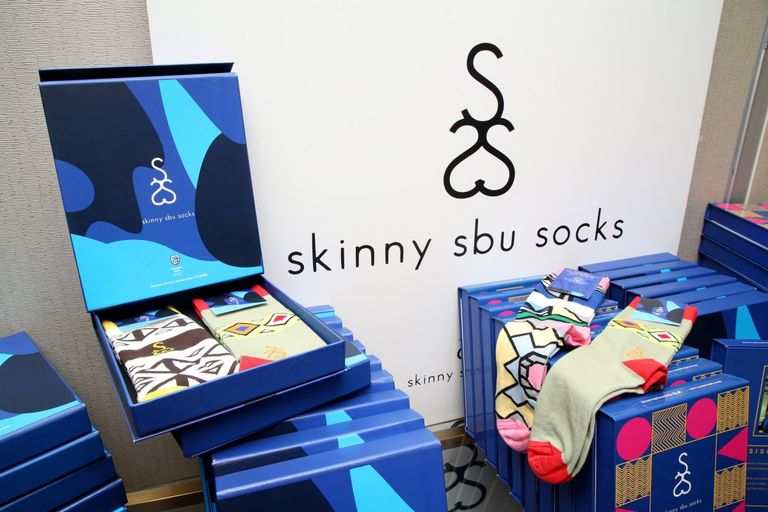 Their luxurious $43 socks were gifted at no cost if you were one of 2022 nominees – even us non-nominated folks can get our hands on them and pretend we're walking down the red carpet. Whether it's for your next night out or just to lounge around in style – these fabulously comfy socks will have you feeling like an A-lister!
Dench it Up with Youth Anti-Blemish Concentrate! Valued at $23
Oh, Hollywood – always putting a premium on youth! But don't worry veteran actor Judi Dench – the Academy has your back. They included something special in lastyear's goody bag to make sure everyone stays looking their best: Youth Anti-Blemish Concentrate.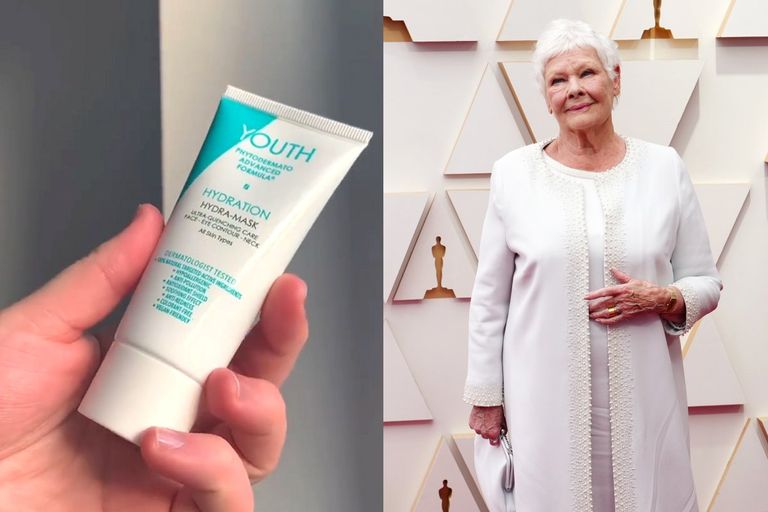 Now even Dame Dench can retain her youthful glow and keep up appearances with all those other young actors vying for attention. Keep calm, stay beautiful and remember – when you want to look younger, just dench it up with Youth Anti-Blemish concentrate!
A Night of Sweet Surprises: Chocolate Heaven at the Oscars! Valued at $20
Movie stars, directors and screenwriters descended on Hollywood for one special night – the 2022 Academy Awards! But it wasn't just awards that were in abundance; chocolate lovers also got a sweet surprise.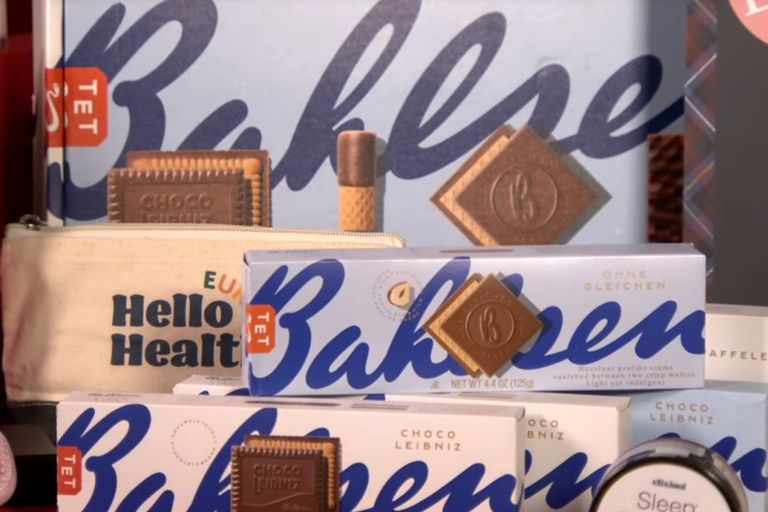 All attendees received a gift bag containing ten-packs of delicious Bahlsen biscuits worth $20 each. Even better, Bahlsen live-blogged the event on their Twitter account so you could follow along while indulging in some of their chocolaty goodness! The Oscars have never been sweeter!
Nominees, Get Ready to Enjoy Delicious and Customized NutriFit Meals! Valued at $1,734
Are you up for a major award? IIf you were nominated at the Oscar's or presenting at the Grammys in 2022 you will also be gifted $1,734 worth of delicious and customized NutriFit meals. Now that's what we call star treatment!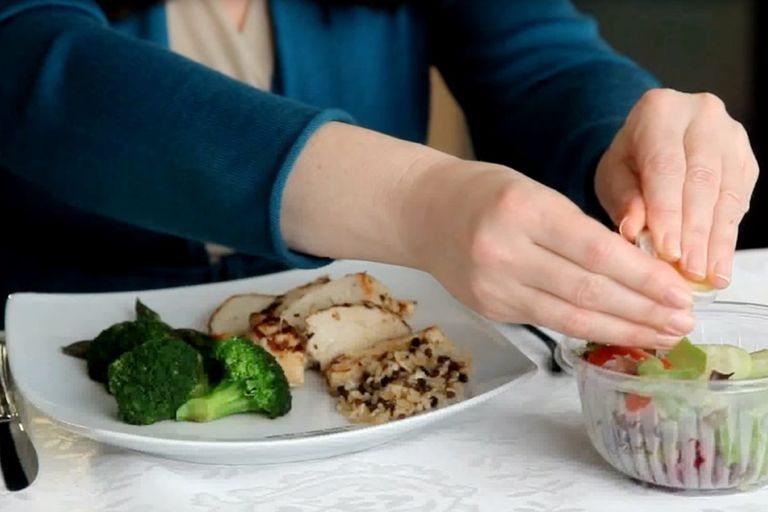 Whether you're looking for low-carb options or something with more protein – don't worry. They've got it all covered. What's more is that these tasty dishes are tailored to suit your own tastes as well as health goals. 
Get Oscar-Worthy Skin Care with Byroe! Valued at $365
The Oscars offer more than just a chance to watch the stars walk down the red carpet – this year, lucky nominees got an extra treat in their "Everybody Wins" goody bag. Inside was something truly luxurious from cruelty-free skin care brand Byroe – Salmon Cream, Bitter Green Essence Toner and Tomato Serum!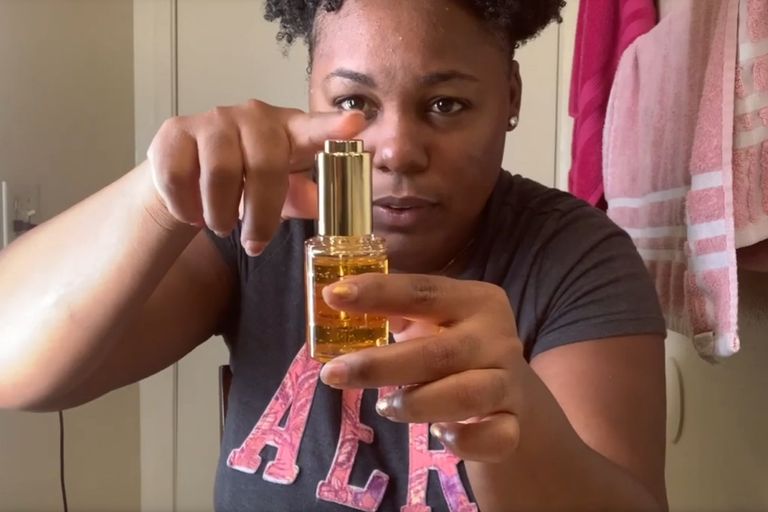 You don't have to be a celebrity to get your hands on these amazing products; you can find them online for everyone's enjoyment (and better looking skin!). So why not indulge yourself and give your skin some award-worthy attention?
Free Celebrity Arms Sculpting! Valued between $9,500 — $15,000
Ever dreamed of having a celeb-worthy body? We all know that celebrities spend time and money maintaining their appearances – now they can get one step closer to achieving that goal without breaking the bank – thanks to the Oscars Gift Bag!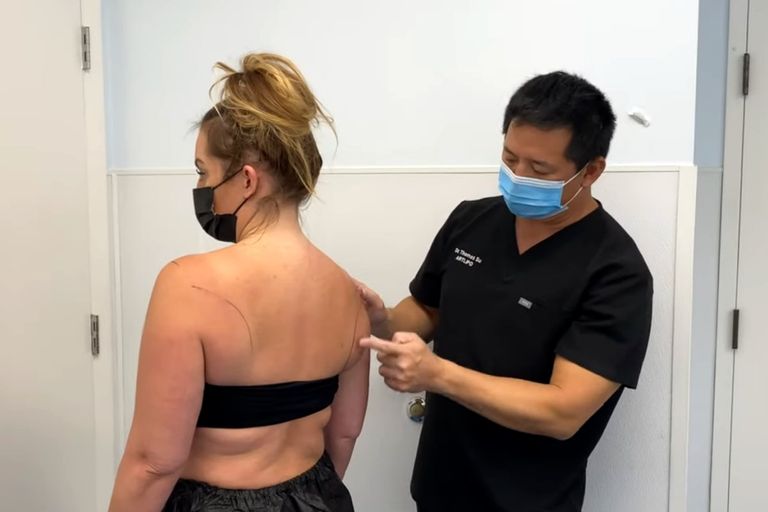 This year, the nominee goody bag included a special treatment called "Celebrity Arms Sculpting" at Dr. Thomas Su's clinic in Florida, Art Lipo. Talk about a luxurious gift – The Academy really knows what these celebs want!
Valued at $38
After the much-awaited Oscars this 2022, Lash Fary gave iHollywoodTV a sneak peek into one of the gifts he was sure starlet Jessica Chastain wouldve loved – a diffuser from 'SOUL'!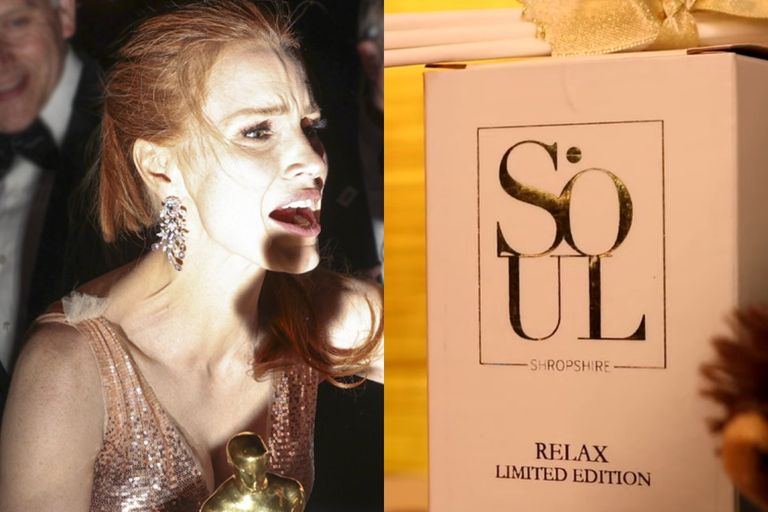 As she had accepted some homely goodies in past years, and was up for an award that year too for The Eyes of Tammy Faye – he said she will "love these things for her home." What better way to start off the season than getting pampered with amazing products? Let's just say we're super jealous.
Good Vibes On the Oscars Red Carpet! Valued at $36.99
Good vibes were in full swing at this year's Academy Awards thanks to HempHera Kosmetikos! The company made sure the nominees on the red carpet felt special by gifting them a free box of their products.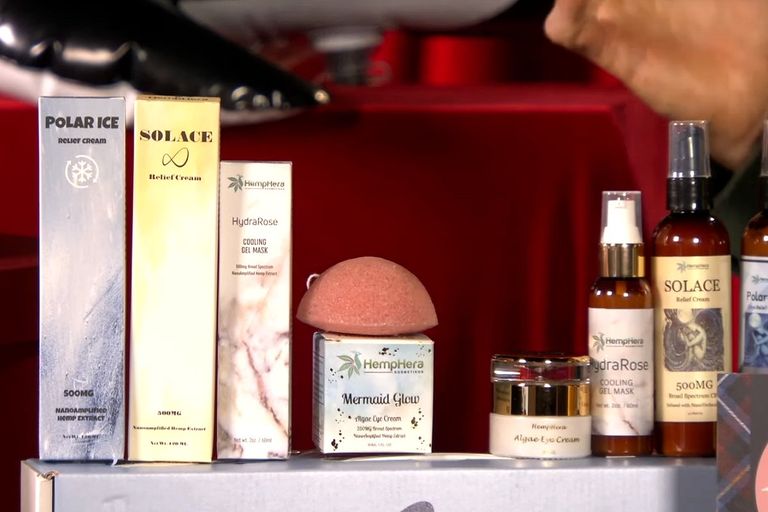 They proudly proclaimed that all their products are lab tested, third-party tested and handmade with good vibes – talk about generous! Everyone was ready for an amazing night knowing they had some extra pampering up their sleeve.
The Academy's Secret Weapon - Turboflex Glasses! Value Unknown
The Academy has a top-secret weapon and it's called the Turboflex glasses. These revolutionary specs have a 360-degree rotating hinge that makes them almost unbreakable and their shape never wavers.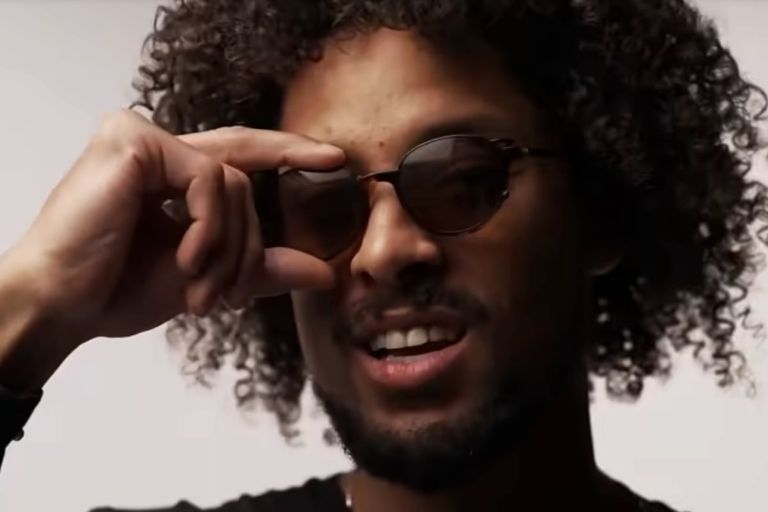 They're so exclusive, no one knows how much they cost! So if you've seen A-list celebs suddenly donning these fashionable frames when there wasn't a pair in sight before – now you know why – Its all thanks to the "Everybody Wins" gift bag
A Star-Studded Taste: Oscars 2022's Glittering Olive Oil! Valued at $71
The star-studded Oscars of 2022 had a unique addition to their goody bags – "Exclusive Luxury" olive oil, infused with gold! From the company Ariti, this exquisite gift was gifted to celebrities like Penelope Cruz, Denzel Washington and Olivia Colman.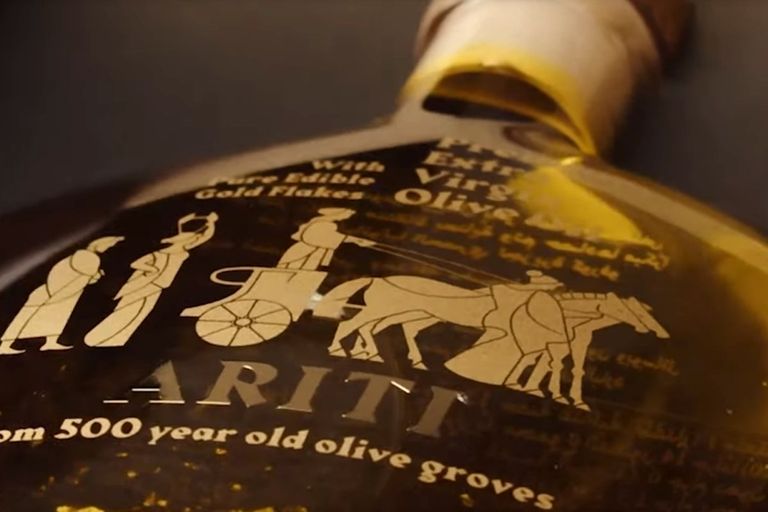 But we may never know how they used it or what delicious dishes were made with its golden touch! Nevertheless, the Oscars glittered brighter than ever before as stars got an opportunity to experience something truly sparkly!
Fun Games for the Oscars! Valued between $19.99 — $24.99 each
The Oscars just got more fun with Exploding Kittens' trio of amazing games – Throw Throw Avocado, Mantis, and Exploding Minions. But that's not all; last year they even included their game Poetry for Neanderthals which came complete with an inflatable club!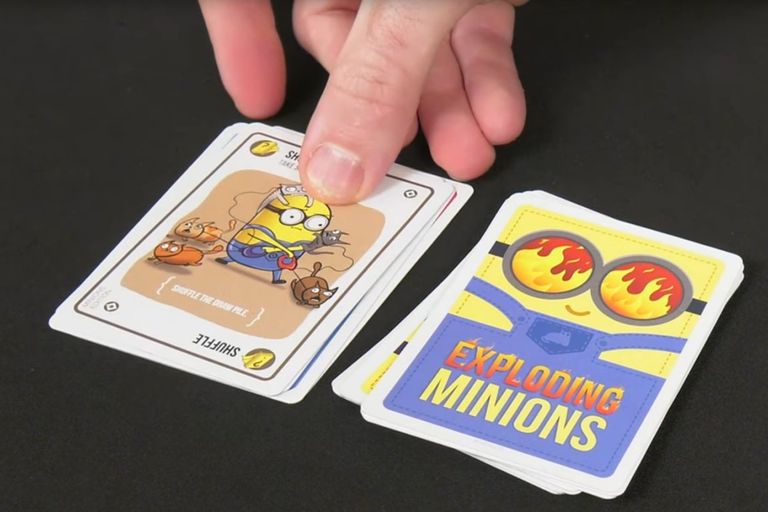 With these awesome gifts in the bag, Hollywood stars can now enjoy some seriously entertaining times at home. So get ready to join them on a wild gaming journey filled with laughter and entertainment!
Fabulous Food for the Red Carpet! Valued at $20
If you're looking to add a touch of luxury to your Academy Awards experience, then look no further than Posh Pretzels. These delicious snacks have been featured in Oscars gift bags four times, and they're even sprinkled with gold flakes – because regular food just won't do when you're walking down the red carpet!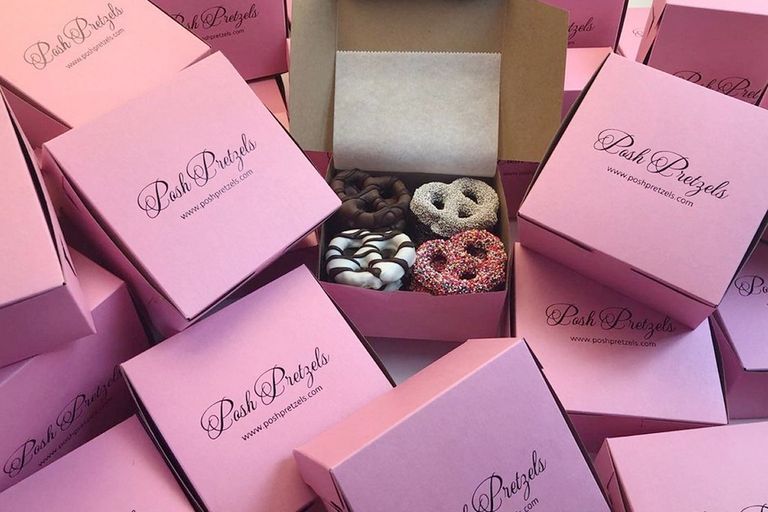 From classic flavors like cinnamon sugar, to unique delights like white chocolate raspberry truffle, these pretzels offer an indulgent treat that's sure to impress any movie star. So don't forget your posh pretzels on Oscar night – they'll be the talk of Tinseltown!
Oscar Nominees Receive a Bottle of Tolani Al Passo & S.Pellegrino! Value Unknown 
The Academy Awards are renowned for their luxurious gift bags, and this year was no exception. Each lucky nominee received the ultimate gift that keeps on giving – two bottles of goodness!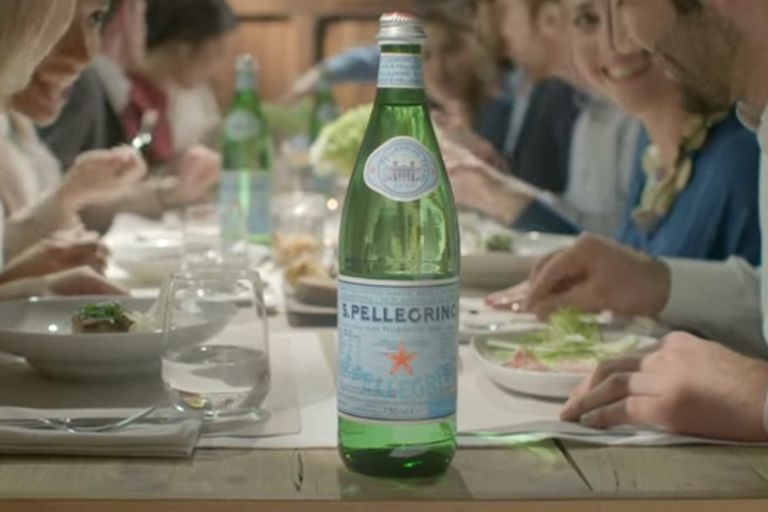 They were gifted with a bottle of Tolani Al Passo 2018 Chianti Classico and a bottle of S.Pellegrino Natural Sparkling Mineral Water to ensure they stay hydrated through all the celebrations at the ceremony. Cheers to another successful awards season!
Secret to Youthful Skin with Spermidine LIFE! Valued at $396
Unlock the secret of youthful skin and feel years younger with Spermidine LIFE! This revolutionary dietary supplement is the first product in the world that contains a high spermidine content.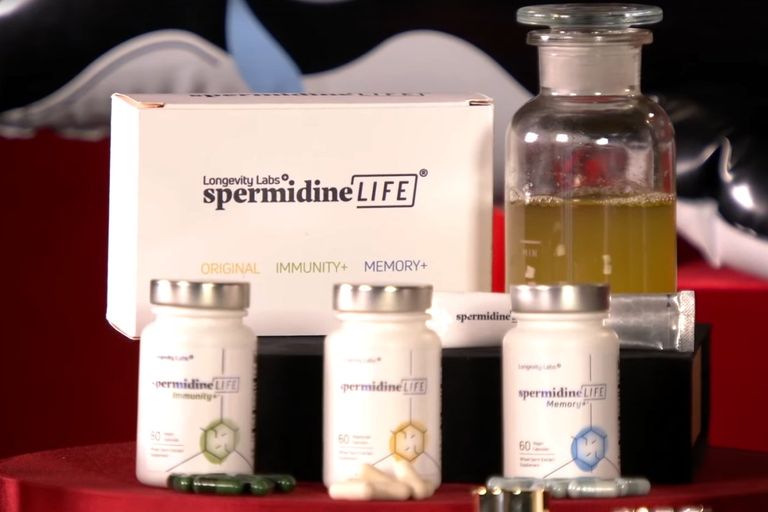 What exactly is this magical polyamine? It's naturally found inside our cells, helping us stay young and vibrant. Even Oscar nominees know all about it – their goody bags are packed full of $396 worth of these supplements! Try out this amazing health breakthrough for yourself today.
Sip Your Way to Oscar Stardom! Valued at $17.49
If you've ever wondered how the stars make it through Hollywood's biggest night, we have your answer! In 2022, nominees of the Oscars were able to sip their way to stardom with an exclusive variety pack of Press Premium Alcohol Seltzer in their goody bags.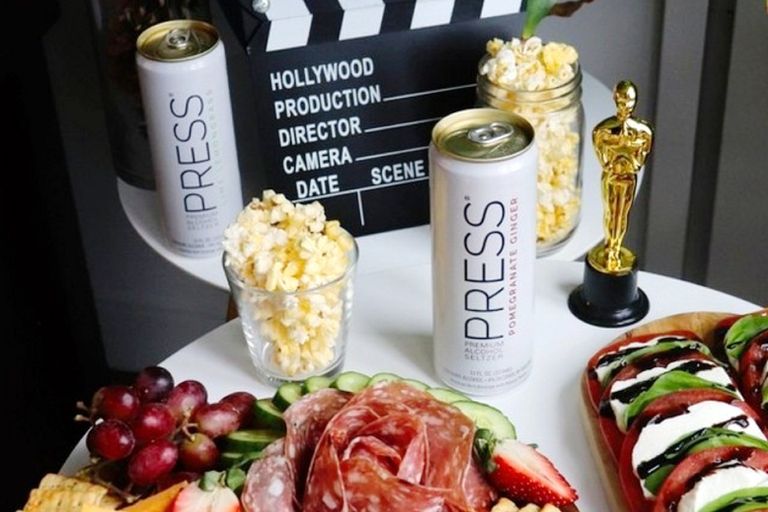 It may not be one of the most expensive items included but it could certainly explain some of those high-profile incidents that have happened over the years! So if you want a taste of fame and fortune, grab yourself a bottle online today!
A Whale of a Time Value Unknown
This year, PETA had an interesting idea for the 2022 Oscar's gift bags – inflatable whales emblazoned with "SeaWorld Blows"! They also included postcards to be sent to SeaWorld's CEO.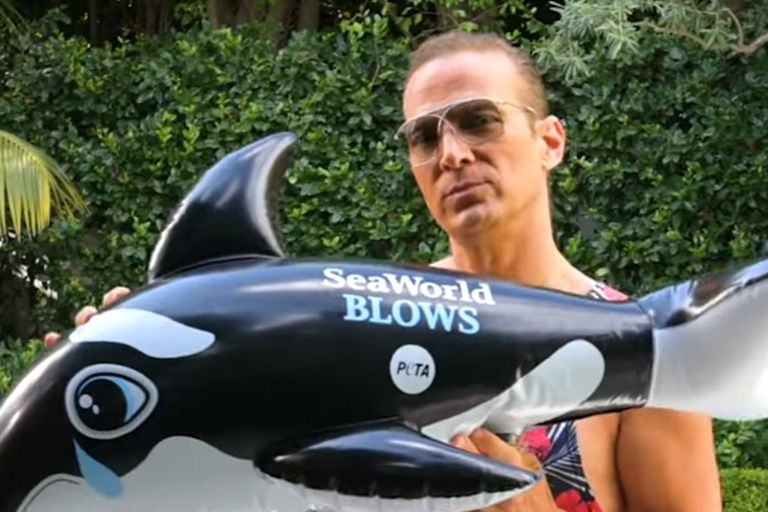 We can only imagine what kinds of messages were written on those cards! Although it remains unknown how much these whales are worth or if any nominees actually wrote and sent those postcards off them, we think this was truly a whale of a time!
A 'Rover' of Luxury - Vandam India Joins Oscar Goodie Bag Valued at $12.50
Vandam India has done it again! The homegrown brandwas a part of prestigious 2022 Oscars, with a sustainable flask called the Rover Bottle included in the coveted goodie bag.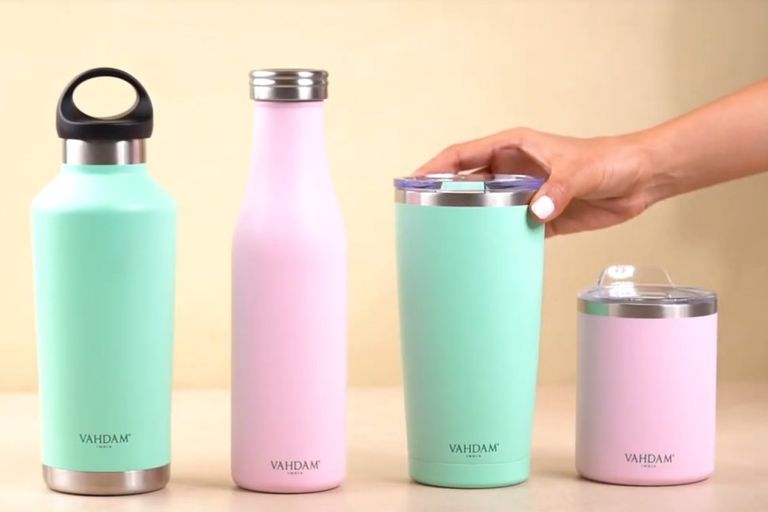 March 2022 saw Vandam India's official statement expressing their immense joy and privilege for being part of this incredible event. It serves as a testament to their commitment towards bringing forth only the best of Indian culture and products on an international platform.
Deliciously Innovative Popcorn Treats at the 2022 Oscars Valued at $34.99
The stars of Hollywood were in for a treat this year at the 2022 Oscars, as all goody bags included some seriously delicious popcorn. Opopop's 'flavor wrapped' popcorn was apparently an innovative first.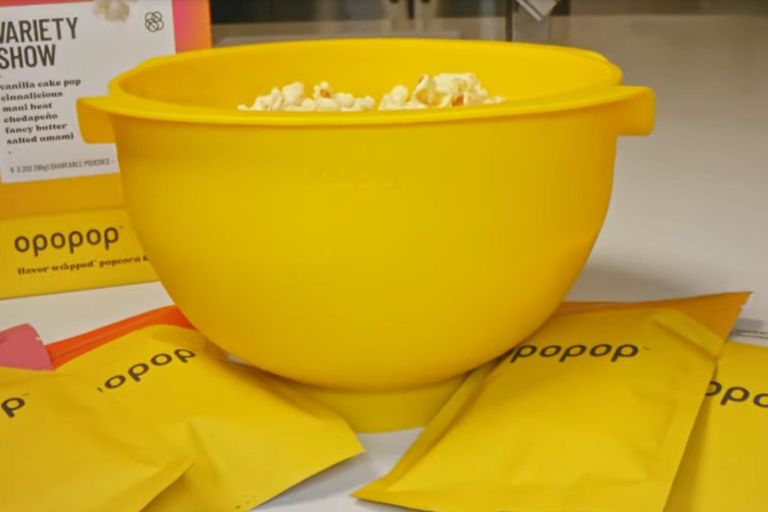 With tantalising flavours like 'Fancy Butter', 'Vanilla Vanilla' and even 'Salted Umami'. These snacks are sure to make any movie night extra special, whether you're watching from your home or on the red carpet!
A Truly Grand Prize - Win a Piece of Scotland and Become Lord or Lady! Valued at $197 per 100 square foot of land
Receiving an Oscar nomination is already an incredible honour. But this year, the 2022 Academy Award nominees were gifted with something truly remarkable – their own piece of land in Scotland and a title to go with it!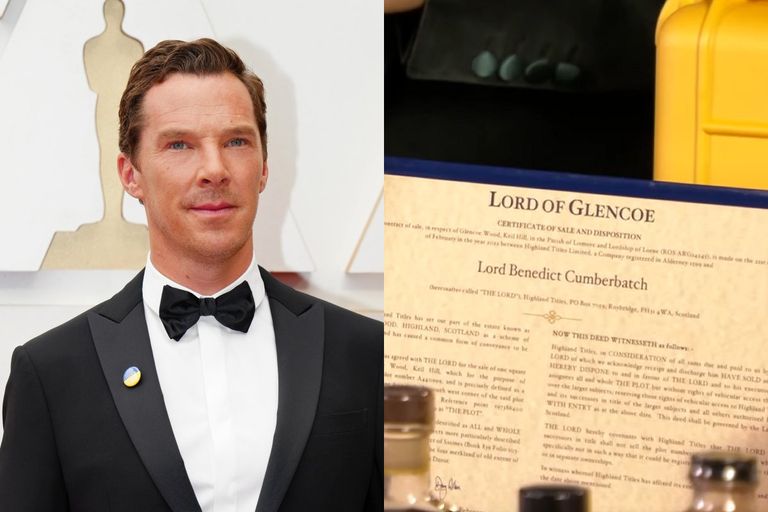 Yes, you heard right – they had the chance to become Lords and Ladies of Glencoe. What a grand prize indeed! It's no wonder that everyone leaves the Oscar's so delighted – Even when they dont win!
The Oscars Decadent Gold-Leaf Brownies! Valued at $44.95
Feeling like a star? You can now experience the glamour of Hollywood with these luxurious brownies from Wunderkeks. They're so delicious, they were included in the 2022 Academy Awards gift bag and the company was even saved actress Busy Phillips from ruin!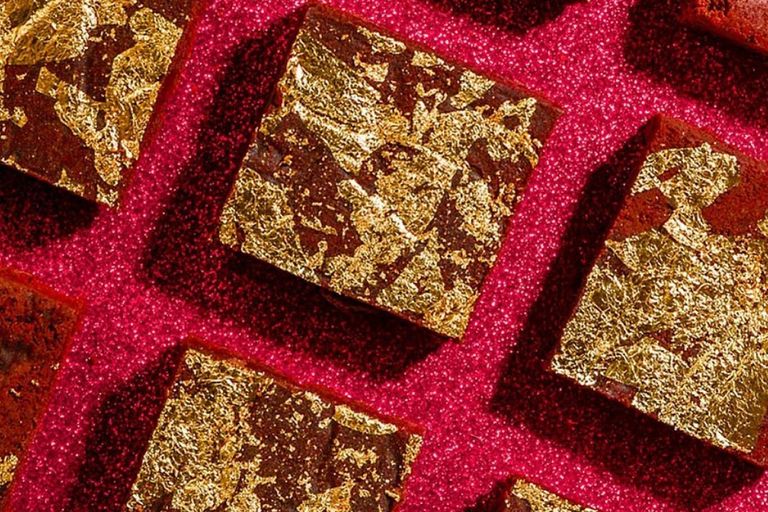 For those who weren't lucky enough to attend the Oscars, you can still enjoy this decadent treat online—the perfect way to indulge without having to leave home. So go ahead and live your best life, order yourself agold leaf brownies that will make you feel like a winner!