Downsizing To Tiny Living: The Inspiring Story of A 77-Year-Old Woman Who Embraced Minimalism
In a world where material possessions are often considered a symbol of success, one 77-year-old woman decided to take a different path. After realizing that her belongings were weighing her down, she made the bold decision to sell them all off and move into a tiny home.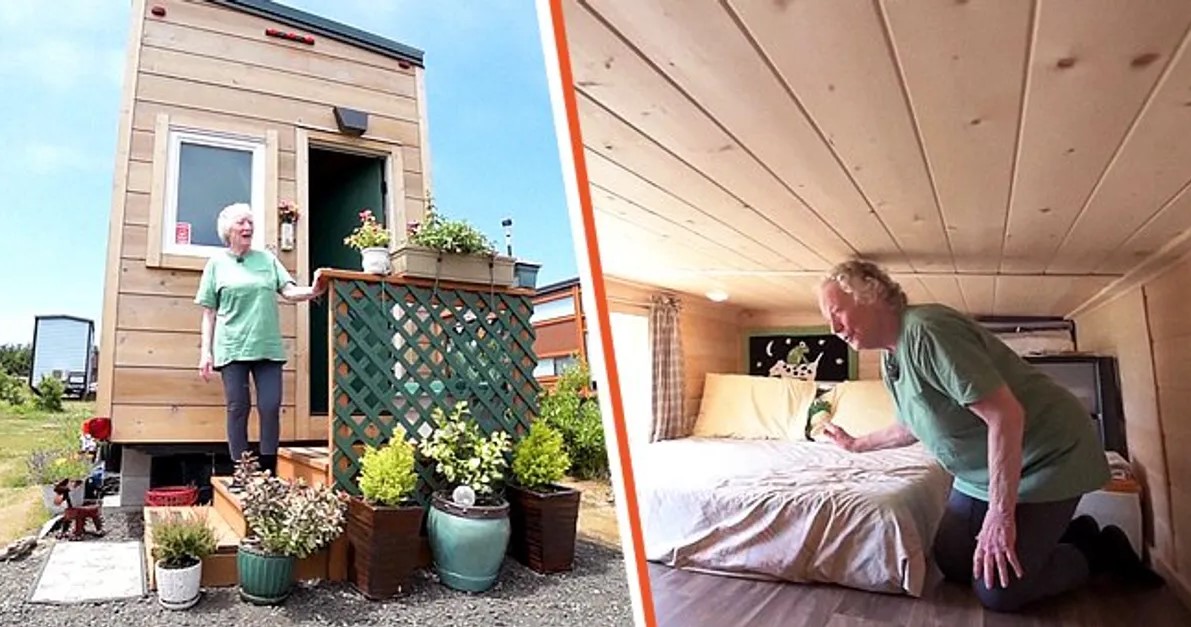 While it may seem like a drastic change for most people, it was the beginning of a spiritual journey toward simplicity for her. In this article, we'll explore her story and the lessons she learned along the way.                     
Penny Decided to Get Rid of Half of Her Belongings for Tiny Living
While minimalistic living is often associated with the youth, Penny, a 77-year-old woman from Alaska, decided to embrace the lifestyle when she moved to Waldport, Oregon. Rather than choosing a large home in the coastal town, Penny opted for a small house that only took ten minutes to clean from top to bottom.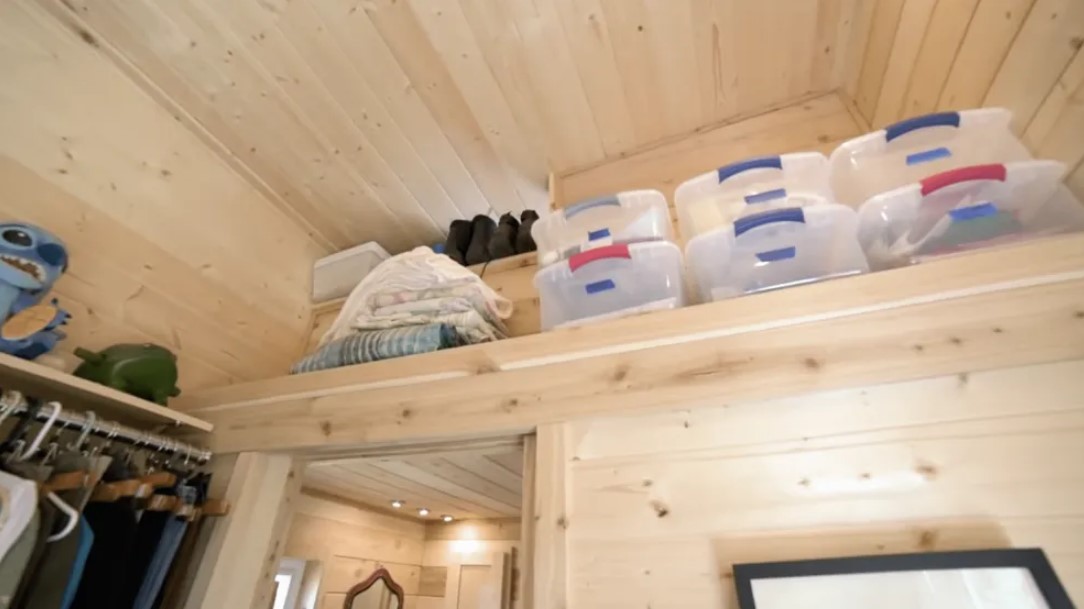 Having lived in an apartment before, she was happy to continue living tiny and simplify her life. This was a new chapter for her.
She Is Truly the Sweetest Old Lady
According to Penny, who introduced herself in her tiny home named "Silver Girl," living in a tiny house has been a unique experience compared to living in a regular house. She has been residing in her small dwelling since December.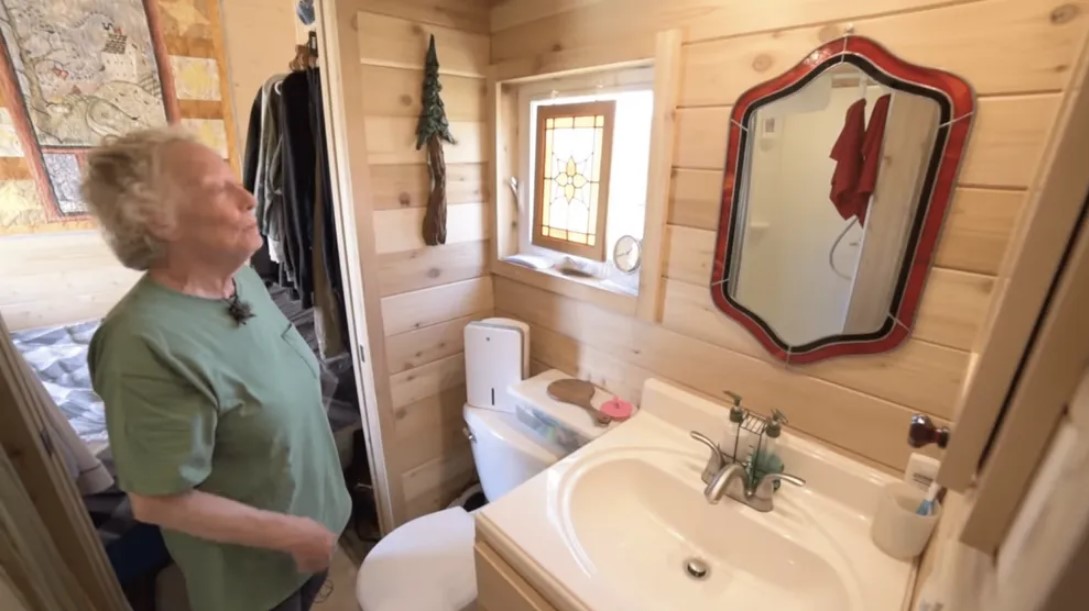 This decision came to fruition after parting ways with more than half of her possessions. Penny now expresses her love for living in a tiny home, and, boy, does she sell it!
Adopting Minimalism
Not only did she sell half of her belongings, but opted for a tiny wooden house. Despite the downsizing, Penny brought her vintage furniture, including a 25-year-old couch, to her new abode.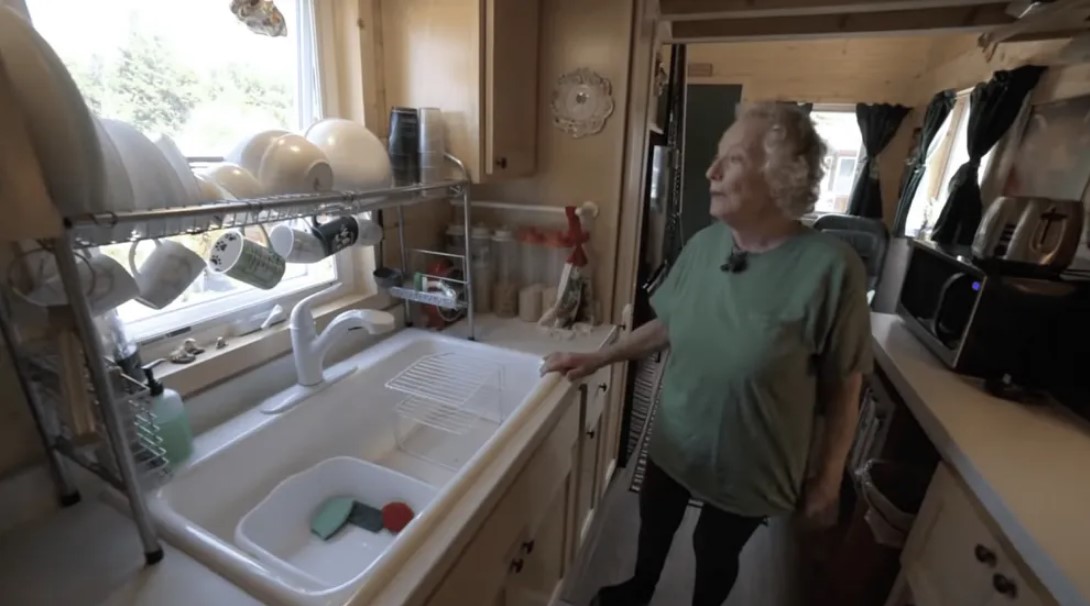 Her new lifestyle choice proved to be a significant change from living in a regular home. However, she was more than pleased with her decision and is now a major advocate for this type of lifestyle.
The Interior Was Surprisingly Spacious
The house was certainly not what you would expect from your typical tiny home. Her small living room had a comfortable recliner and a television, perfect for relaxing under the blue Oregon sky.
Ironically enough, Penny refrained from watching TV and referred to herself as an "NPR person." While her home appeared tiny from the outside, it was spacious inside and came with extra storage.
It Was a Truly Impressive Little Place
Constructed with all-natural pine and cedar wood in the bathroom, Penny's tiny home featured high ceilings, cut-out bookshelves, and vintage furniture. Despite its small size, the living space felt surprisingly roomy, offering a haven for Penny in her old age.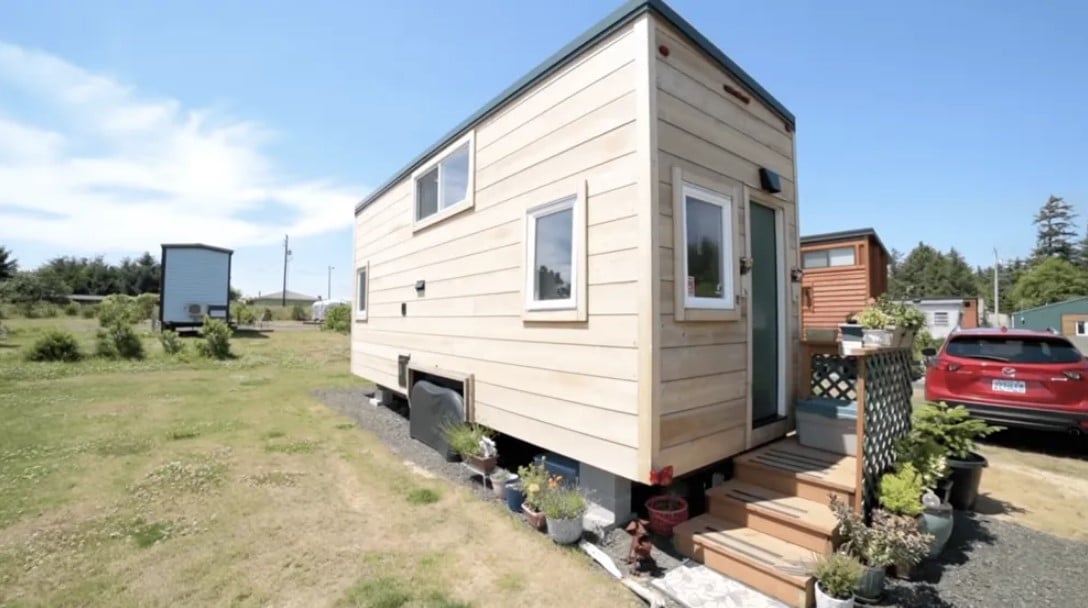 The kitchen was fully equipped with a propane stove, a vent for smoke and odors, a large washbasin, and ample counter space for preparing meals. What more could you possibly need?
The Cost of Keeping Everything Running Was Quite Low, Too
Penny's tiny kitchen was surprisingly functional and equipped with a medium-sized fridge and ample counter space. There were even multiple electric outlets, allowing her to use appliances like a crock-pot and microwave over.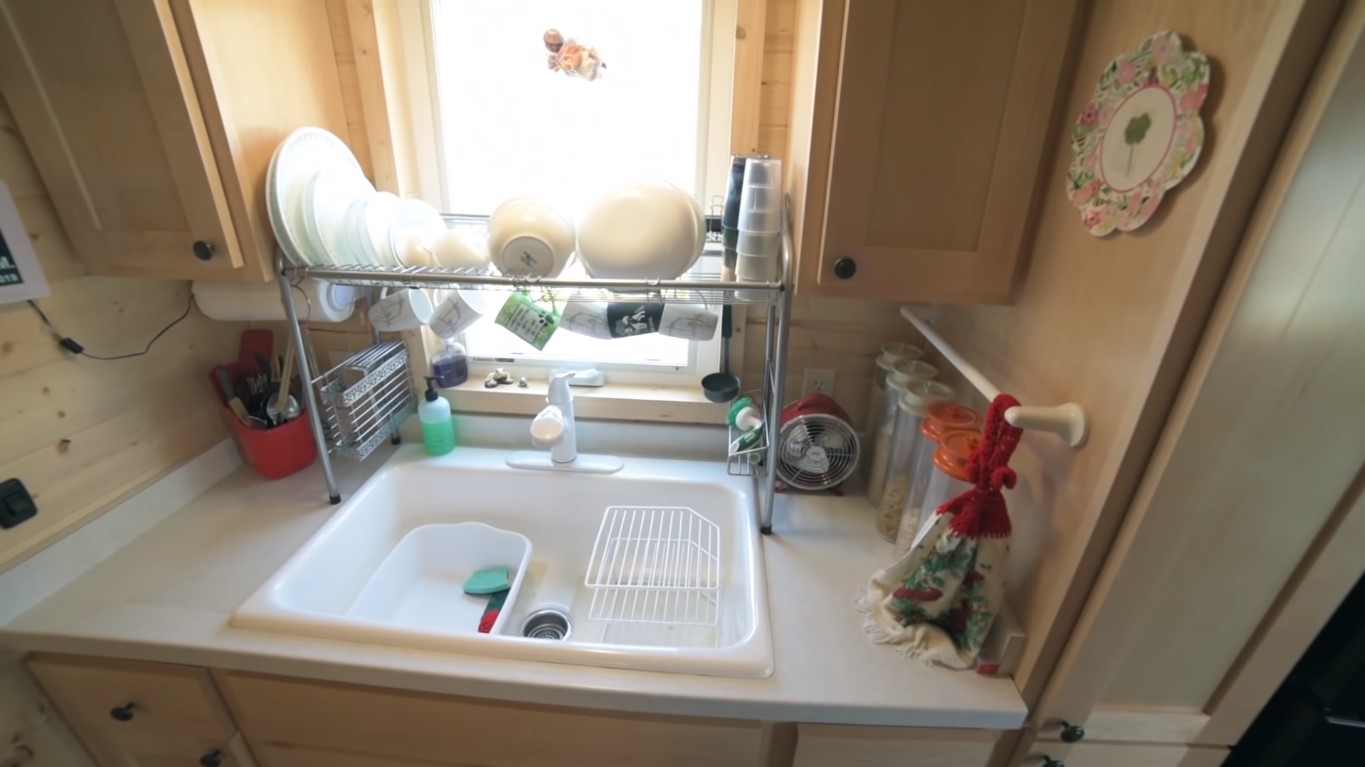 Despite her use of all these electronics, Penny's electricity bill only came to $20, including heat. The house also featured sliding doors that separated the kitchen, bathroom, and bedroom areas, giving her privacy in case she ever decided to have guests over.
So, What About the Bathroom?
Well, despite the small size of the home, Penny's tiny house came equipped with a completely functional bathroom. The compact space contained a shower, bathtub, toilet, and faucet, providing her with all the amenities of a standard bathroom.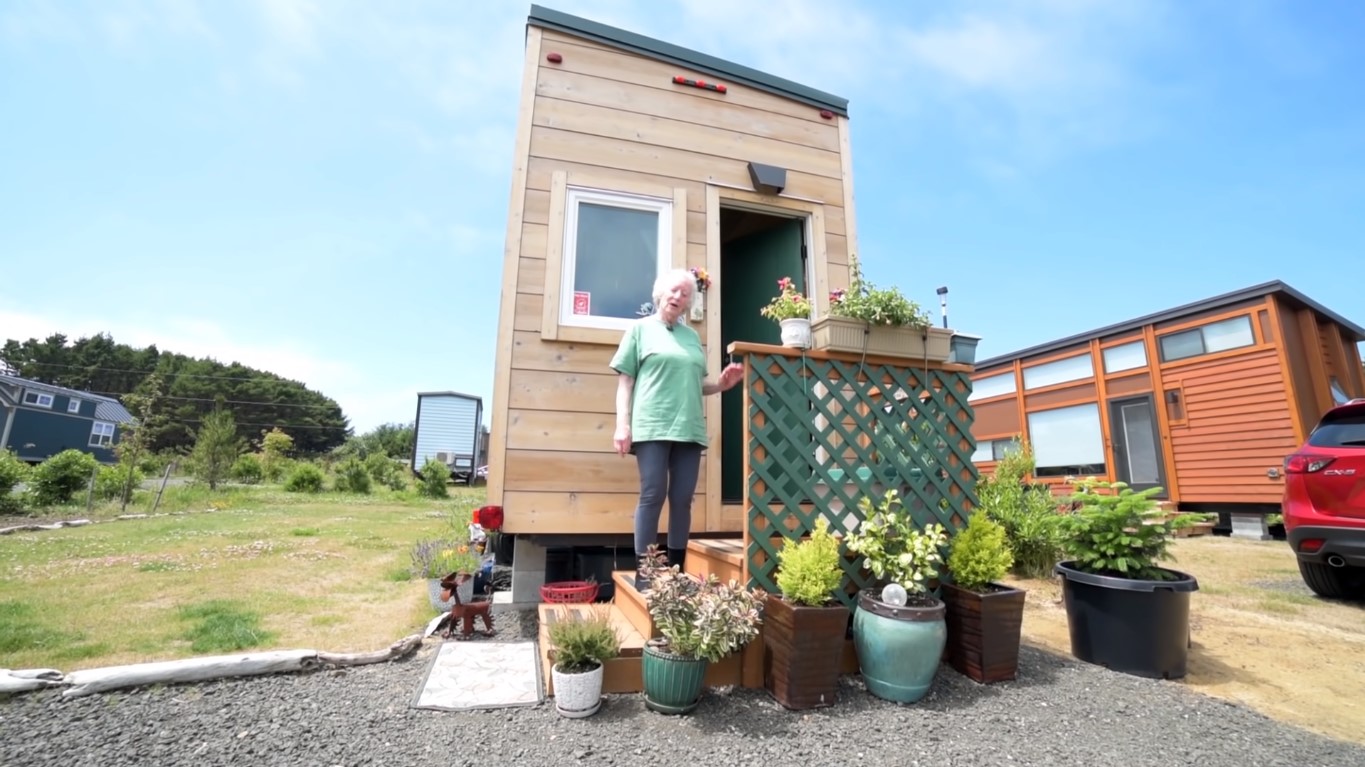 There was even a window that could be opened to let in the fresh air. The bathroom's waste was processed through a septic tank, much like one that you would find in a traditional home. 
The Bedroom Was Plenty Large Enough for Penny
Penny's bedroom had ample space underneath the bed for storage. It was also equipped with a sizable emergency escape window, providing an additional safety feature in case of a fire.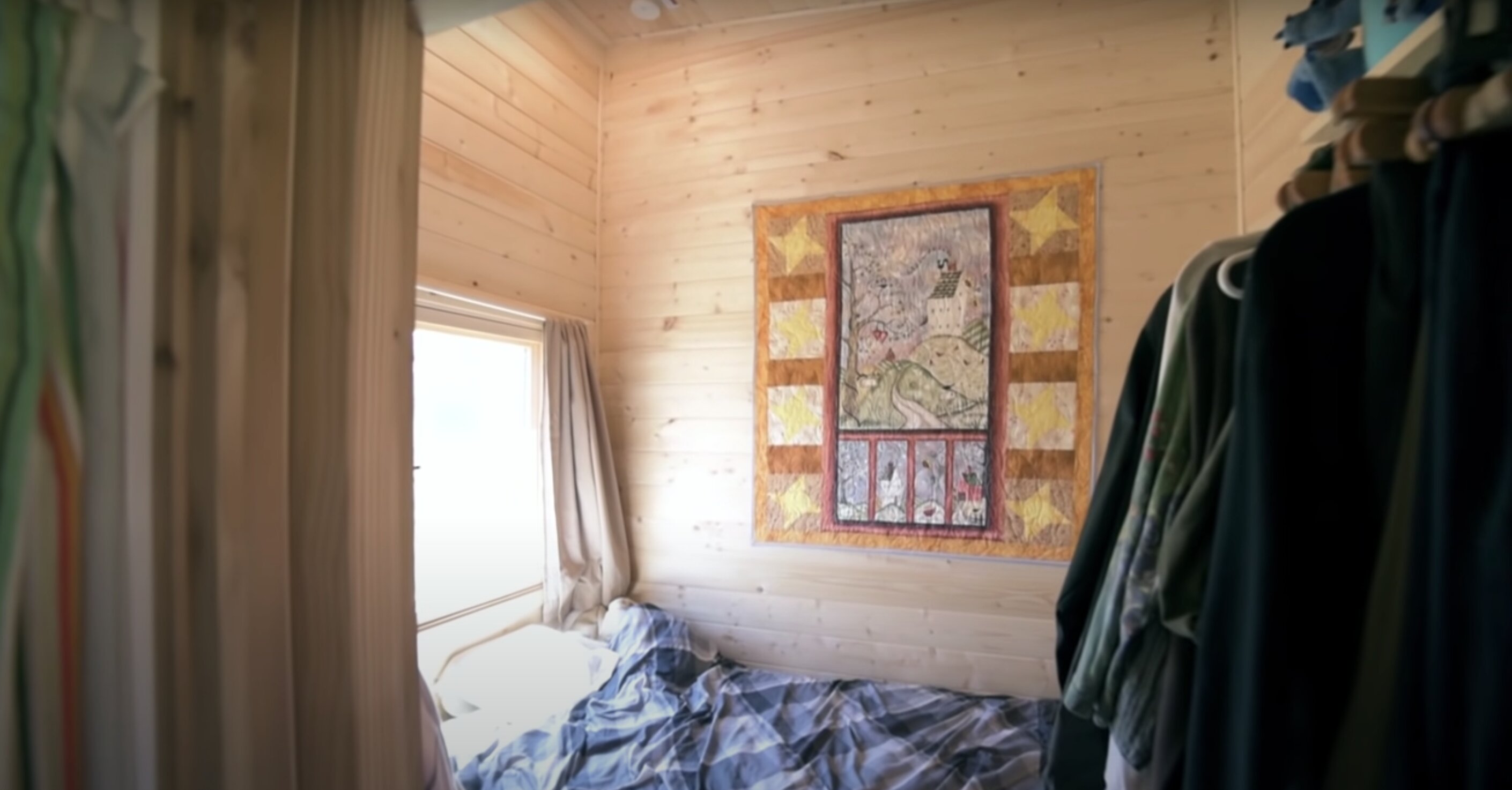 The room featured an additional closet for storing coats and other belongings. For a tiny home, it was starting to feel like there was a surprising amount of room for Penny to spread out and store her most precious belongings. 
And, Of Course, There Was Even More Space Than That!
This Mary Poppins suitcase of a house didn't stop there. Penny utilized the overhead space to store various items, including boxes and other odds and ends.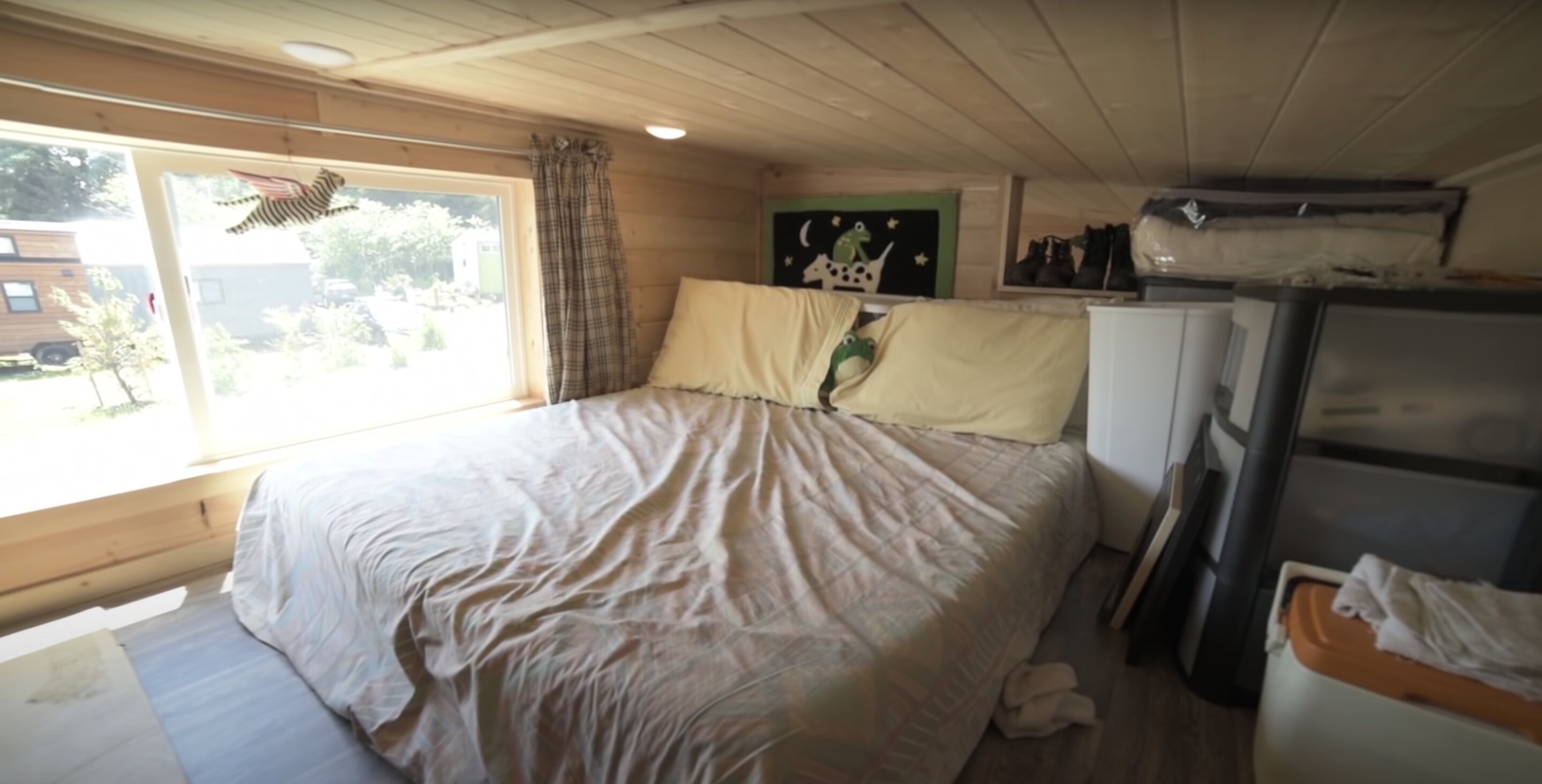 What made the tiny house even more intriguing was the insulated loft, which included a treadmill for Penny's dog and a full-size bed. She was living in the lap of luxury in this tiny home, and we certainly felt inspired by Penny's choice to go minimal.
As the Cherry On Top, The Home Was Super Cozy Too
The attention to detail in Penny's tiny home was impressive. The iron railing was a particularly charming feature, adding to the cozy and homely atmosphere.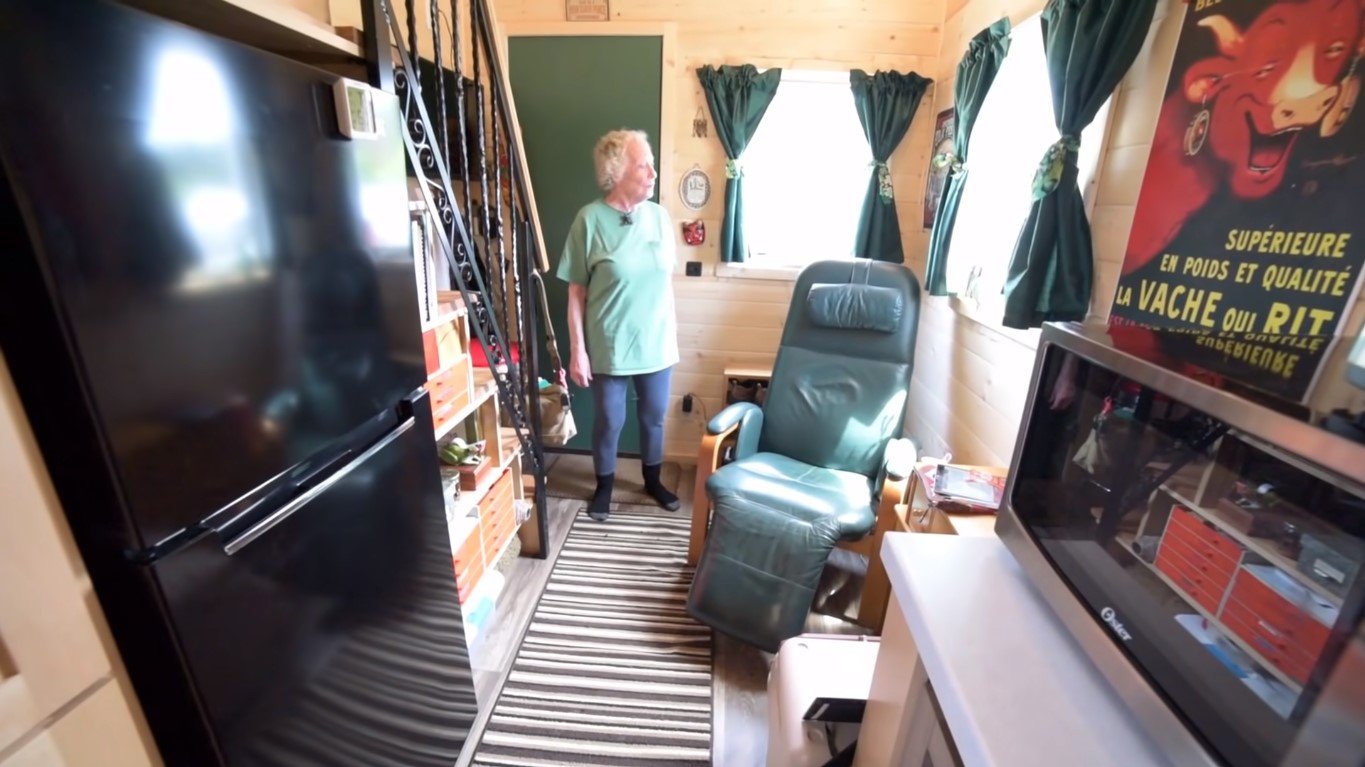 And with Penny's furry companion having his own little dedicated space in the insulated loft, serving as a perfect spot for exercise and rest during cold or rainy weather, the two had it all. We're now starting to feel like we want to visit Penny!
Unfortunately, That Visit Might Not Be In the Cards
Though Penny had enjoyed living a minimalist lifestyle with her dog and having more time for the things that mattered, she recently announced that she intends to sell her beloved tiny home. However, she did not give any clue as to when and for how much she would sell it.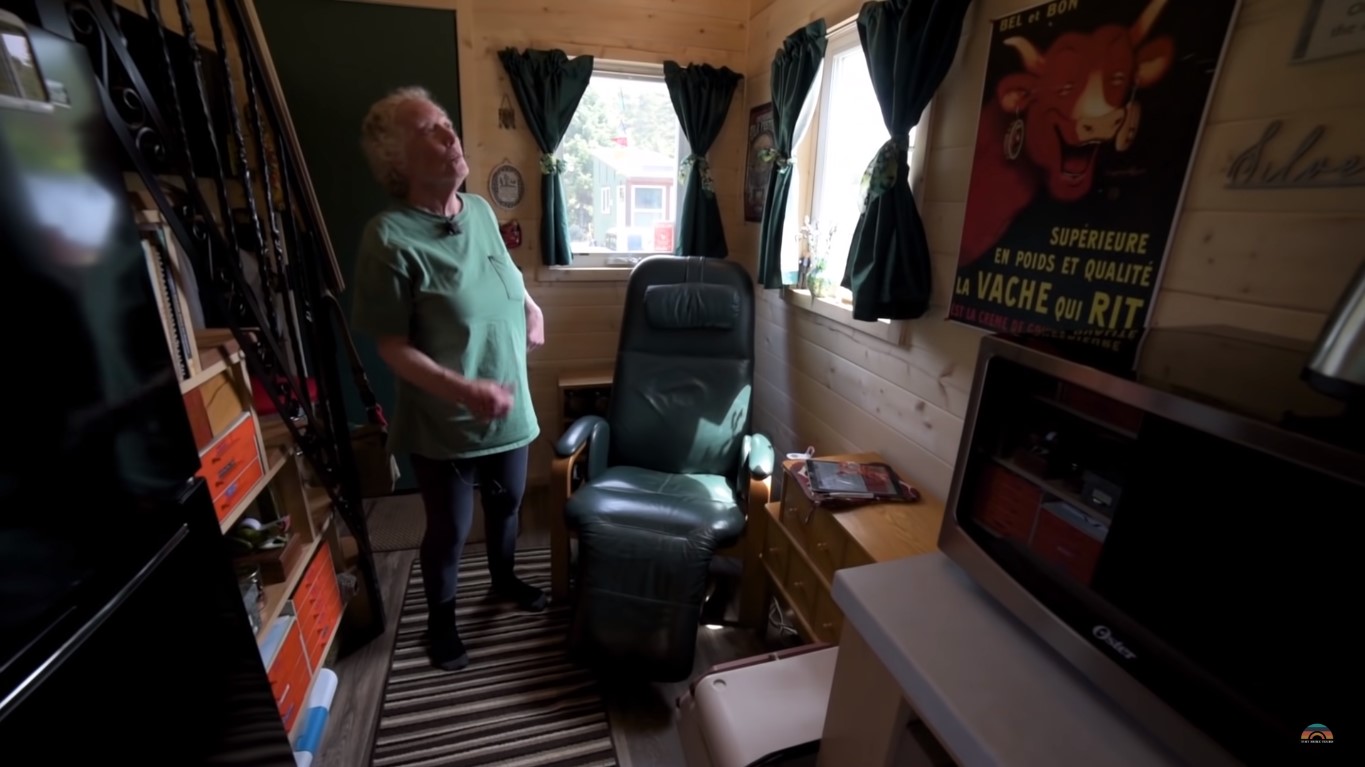 On average, professionally built tiny homes can cost anywhere from $30,000 to $100,000, or more. Those who choose to do it on their own, however, often do it for anywhere from $10,000 to $30,000.
Penny Noted That She Was Having Trouble With Her Disability
Due to her physical disability, Penny revealed that she couldn't use the loft in her tiny home efficiently. Unfortunately, it wasn't feasible for her to stay there any longer.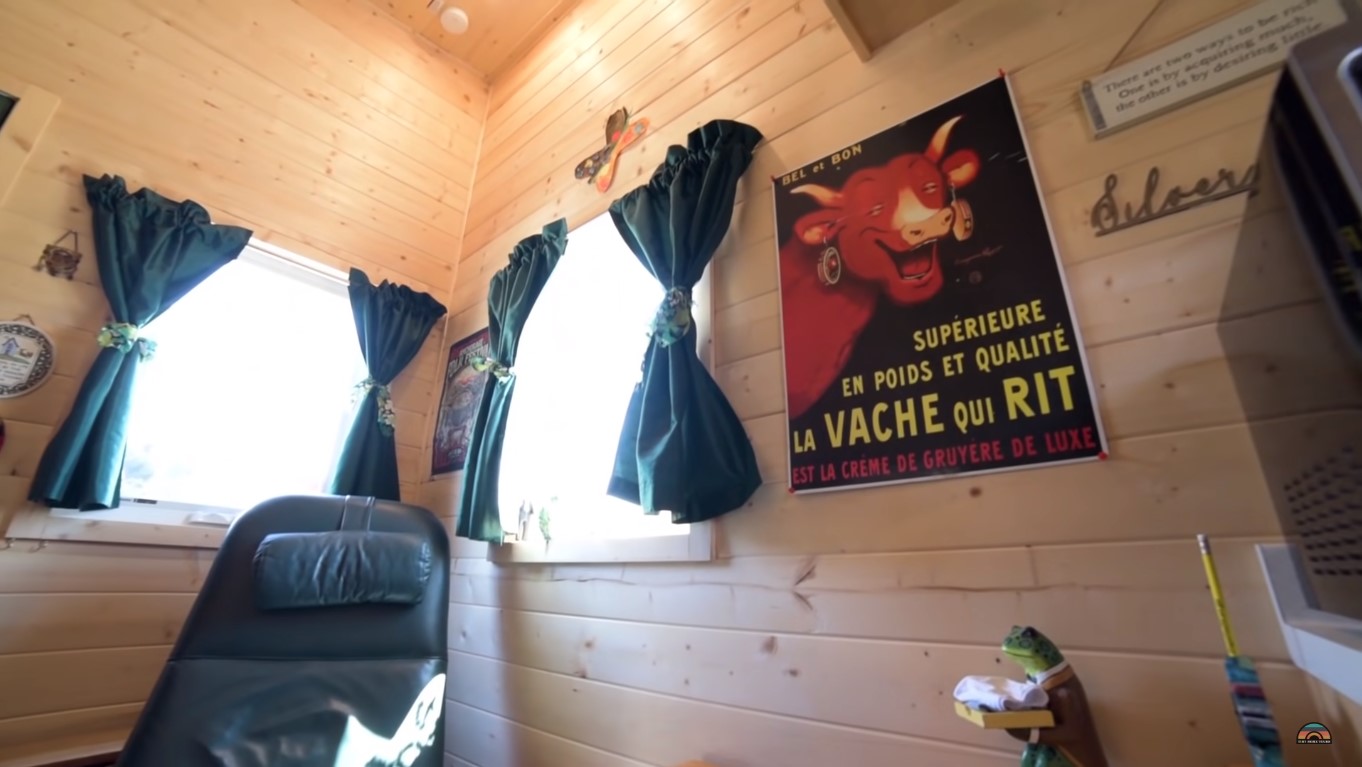 While a loft may work well for someone in their 20s, Penny explained that physical limitations may prevent an elderly person like herself, in her 80s, from living comfortably in a similar setting. It's something to consider if you're thinking of getting a tiny home.
Even So, She's Inspired Many to Make the Switch
Despite her physical limitations, Penny's tiny home is inspiring for anyone looking to adopt a minimalist lifestyle but doesn't know how to get it going. Even beyond Penny, there are so many great examples of tiny home living online.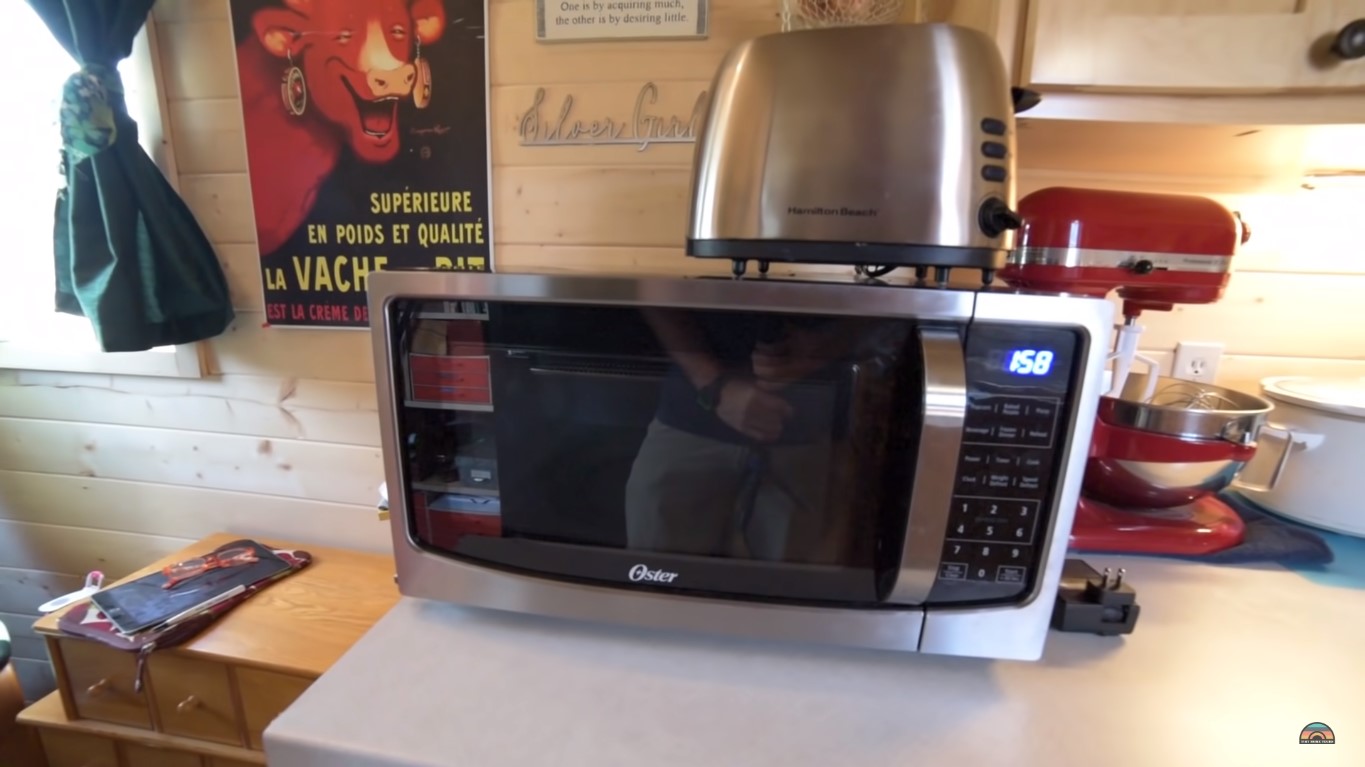 In fact, according to a survey conducted by the National Home Builders Association in 2019, about 21% of respondents said they would consider a tiny home as their next home purchase. It seems that more and more people are looking to minimalistic lifestyles these days.
It's Hard to Not Love Penny and What She Stands For
Penny's fondness for a minimalist lifestyle and living among the natural elements truly reflects her personality. It's hard not to hear this story and contemplate what truly matters in life — hint, not your belongings.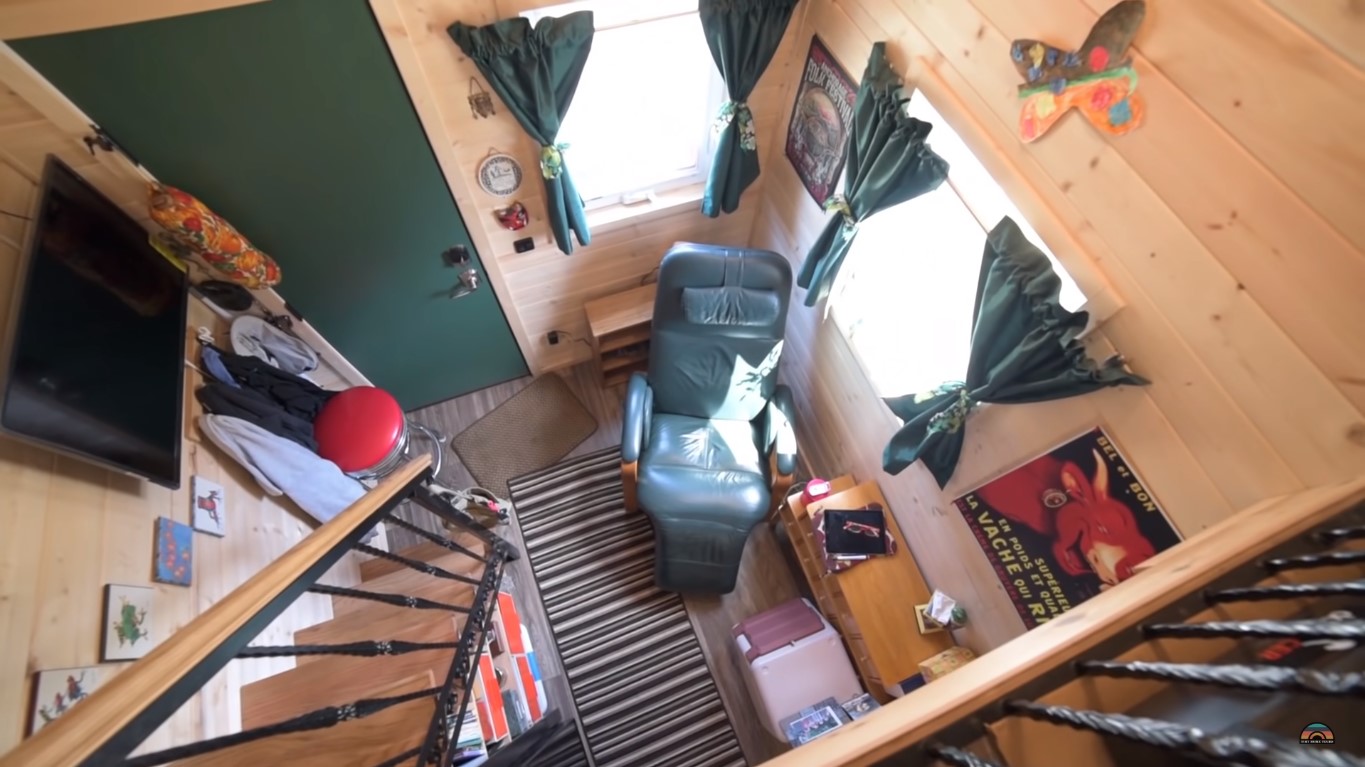 Penny has shown us that having a luxurious lifestyle doesn't necessarily equate to happiness. It's about being content with yourself and the few things you do have, and adopting the tiny home lifestyle is a great first step towards that contentment. 
Would You Adopt the Tiny Home Lifestyle?
Finding happiness in the minimalist, tiny home lifestyle is all about decluttering, cutting down expenses, and focusing on the experience of living rather than material possessions. It's a wonderful philosophy emphasizing the idea that happiness can be found in the absence of materialism.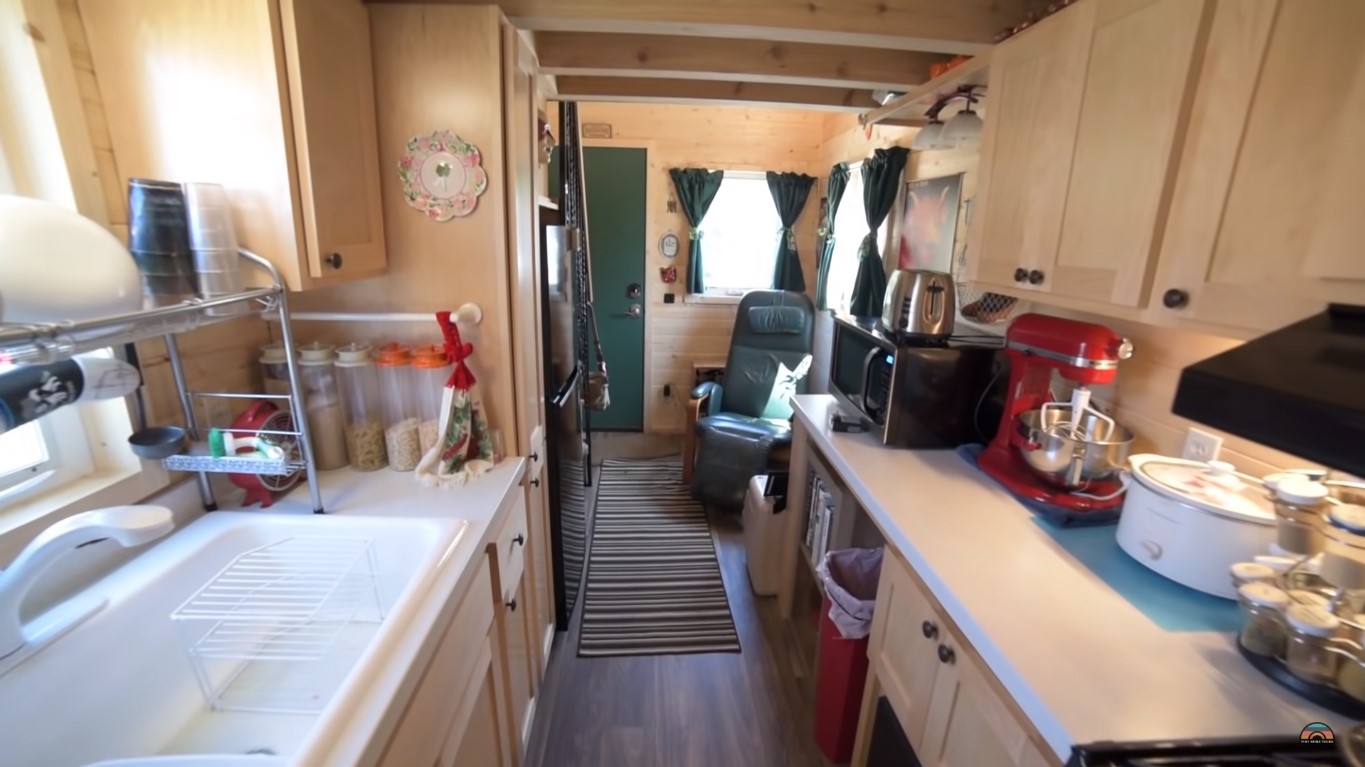 Minimalists often prioritize what they truly value, getting rid of things that don't bring them joy or serve a purpose in their lives. For many, tiny home living brings a greater sense of clarity and peace, and Penny is a great example of that.