Cut Down On Food Bills: Tools, Tips, And Tricks For The Savvy Shopper
In today's economy, prices everywhere are on the rise. If you've ever looked at your bank account at the end of the month and wondered if there was any way to hold on to your hard-earned cash, you'd be right. But not to worry—you don't need to spend hours pouring over coupon cut-out binders or bulk-buy a warehouse of food and supplies to save.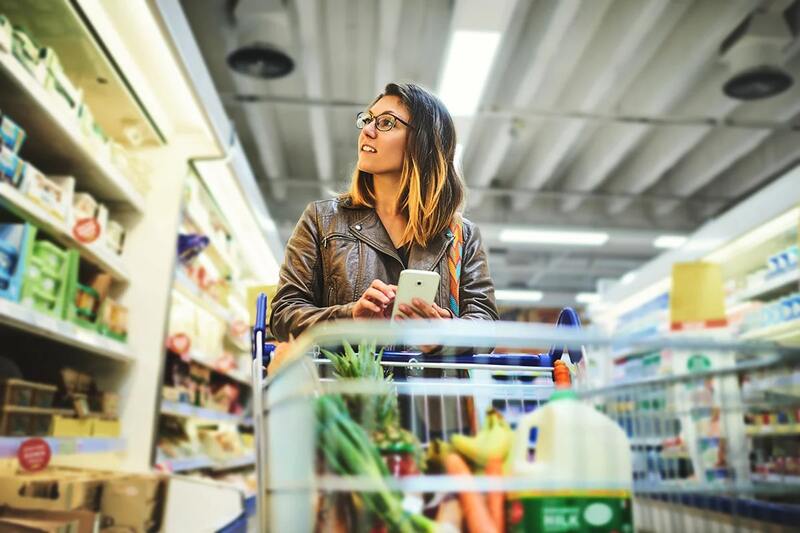 With this handy guide, you're bound to shave a zero or two off your monthly grocery bills. We'll cover apps, pro-tips, and coupon management. With a smartphone, some discipline, and minor shopping habit reconfiguration, you'll be making mad savings in no time.
Top Tips—Before You Head Out
Before heading out or making a purchase online, check what's currently in the fridge or in your drawers. There's a chance that half the ingredients for a good meal could be sitting in there already. Additionally, make sure you never shop on an empty stomach—never.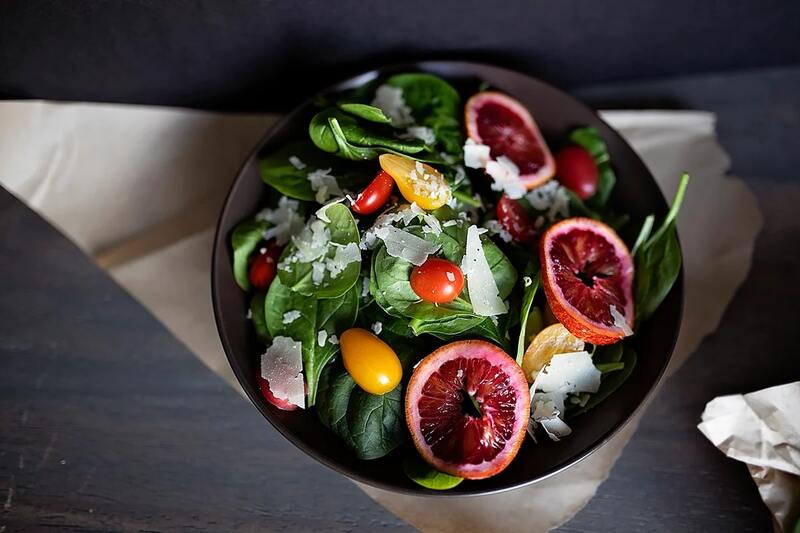 You'll end up with more expensive food that goes off faster, meaning that you'll have to make another visit to the store sooner. You should also consider having your groceries delivered. It saves time and gas because there's less chance the fancy snack isles can woo you.
Stick To The Plan
While shopping or tapping through options on a smartphone, remember to stick to a meal plan if you can. If you shop online, you can tag certain products for repeat deliveries. This way, you won't be tempted by fancier, more expensive products.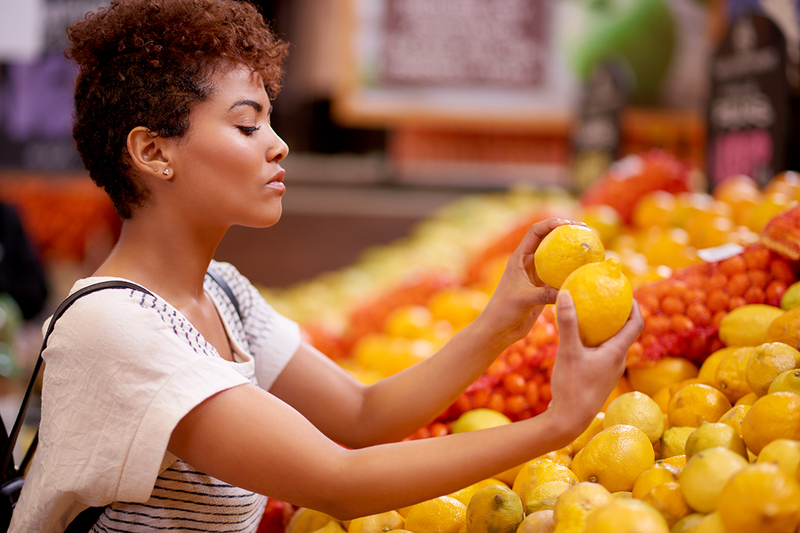 If you're shopping in person, remember that stores have spent a lot of money on getting you to spend as much as possible. Items at eye level will be the most expensive if you're old enough to remember—shopping carts in the 1970s used to be three times smaller than today. It's all a way to get deeper into your purse—don't let them get in!
Cut Out The Flashy Stuff
When looking for fresh produce, make sure to avoid pre-cut stuff. Yes, they look more appealing in their cling wrap and polystyrene, but if you want to make the most of your weekly budget, it's much savvier to cut up produce at home. Plus, these items will spoil much faster, and you get much less bang for your buck.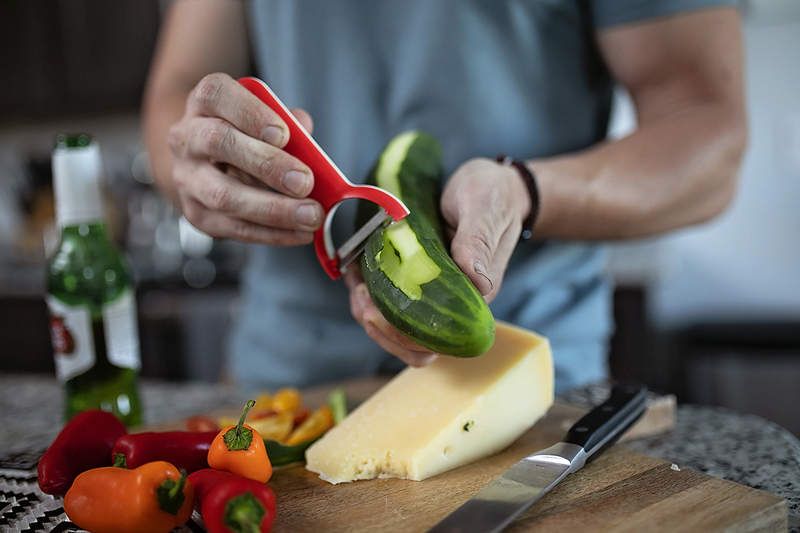 If you've ever seen a "buy one, get one" offer, but there's only one item left, try asking a shop assistant for a rain check so you can still reap the benefit when the store restocks the shelf. Finally, consider taking at least one day off eating all your meals with meat. Beef, pork, and chicken are expensive—taking one day off can save you cash in the long run.
Your Freezer Is Your Friend
Remember that it's not just the store where you could potentially lose money. For example, if food isn't stored correctly, it could go off faster than anticipated, meaning you've wasted money and what had been perfectly good nutrition.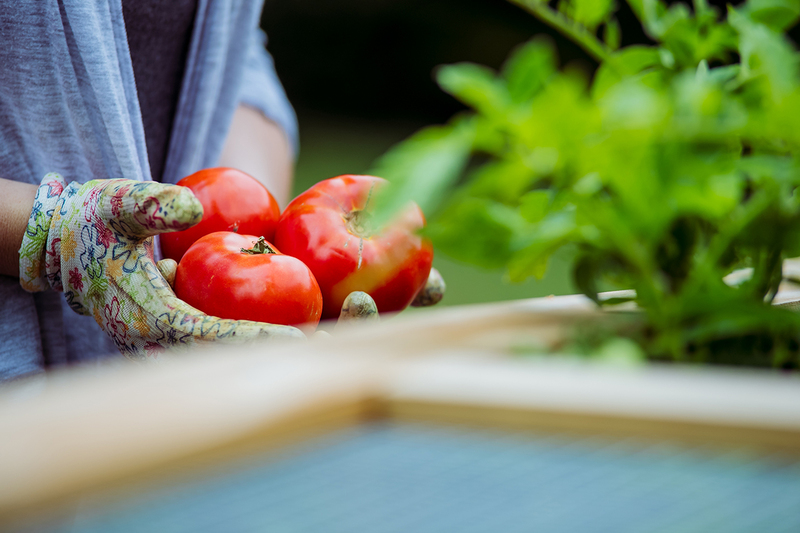 Freeze anything you don't see yourself using within the next few days. You can freeze vegetables, fruit, milk, grated cheese, and even bread. Keep your storage spaces clean, and keep the fresh stuff where you can see it, so you'll use it.
More Good Food Storage Tricks
If there wasn't room in the freezer or you forgot to use one of the items in your fridge, remember that expiration dates serve as an indicator for visual quality. You can probably still use it if it's past the date by a day or two, especially for non-meat or non-dairy items.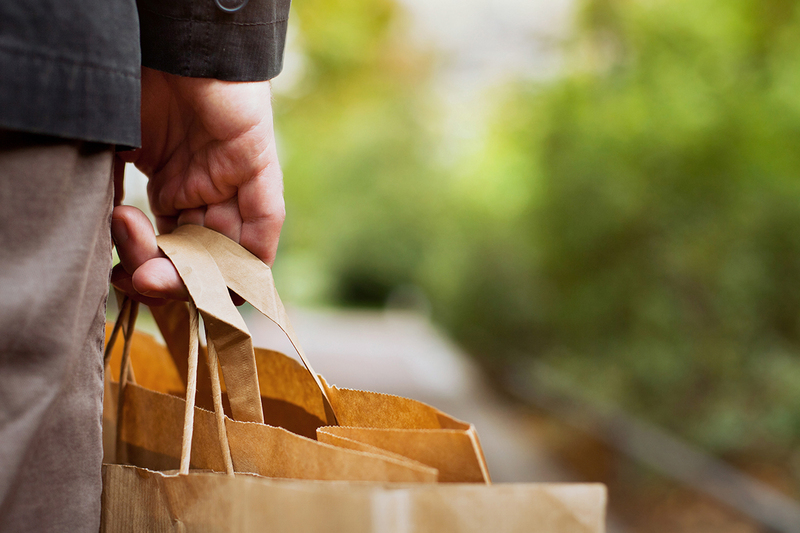 For meat products, if the package looks bloated or its wrapper has expanded, it's a warning sign—and unfortunately, you won't be able to save it. If you have too much meat to keep track of, it may be worth considering giving up meat on certain days of the week. 
The Apps—Loyalty Points
Take note of these names: Ibotta— this little app reimburses you for entering your shopping list (pre-shop) and scanning each item and your receipt after you get home. The Nielsen Consumer Panel—scan your items after a shop to earn gift points which you can exchange for electronics, appliances, or toys.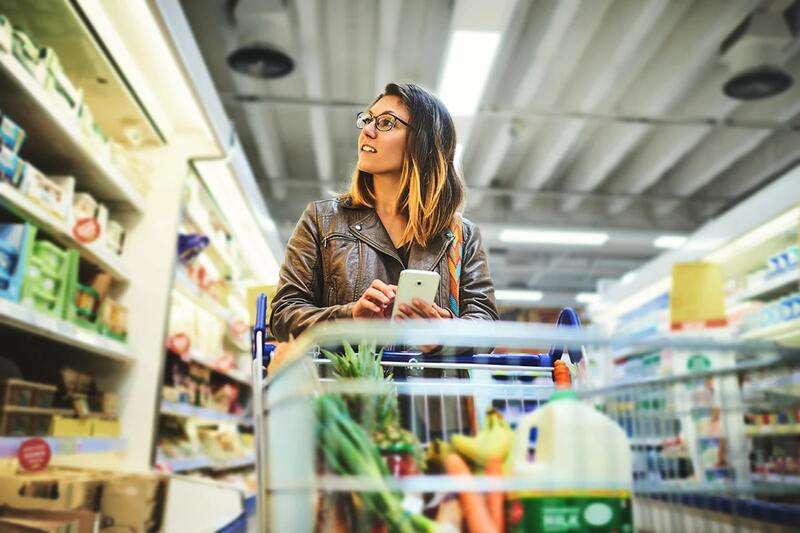 Fetch Rewards—similar to Ibotta, but you only need to scan your receipt. If it matches your list to any of its participating brands, you earn points, which you can cash in for gift cards at big-name retailers like Walmart, Target, or Amazon. Your Local Store's App—don't forget that your go-to grocery store probably has a loyalty app, too. Make good use of them!
Ebate, Rebates, And Signups
More useful apps coming at you: Rakuten—get a $10 Walmart gift card for signing up, plus more rewards when you buy online from Amazon, Target, or Walmart itself. Phil—save gas money and time by having your medication refills delivered to you.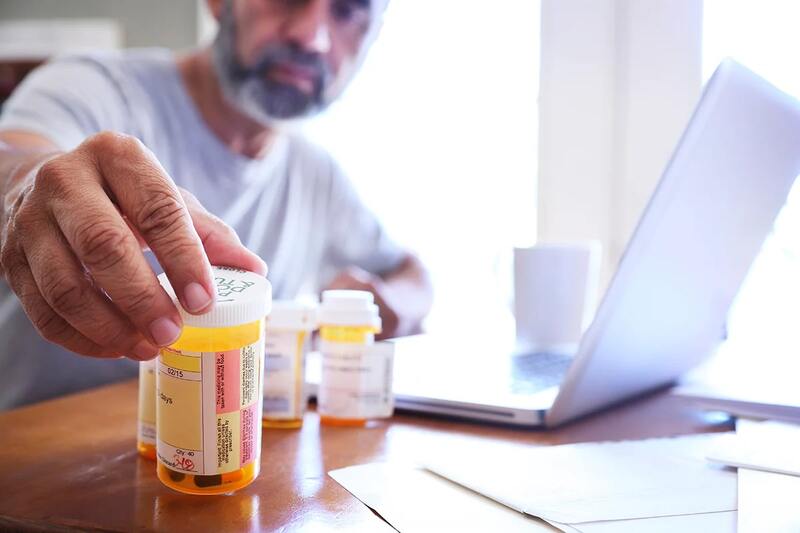 Phil even renews refills and talks with your insurance company about payments on your behalf. As a bonus, new customers get a $30 discount. Finally, Swagbucks—it's a Google Chrome extension that takes a little off online purchases at Target and Amazon. You can get $5 just for making regular use of it.
Shop Around
One of the best ways to maximize your budget is to shop around at different stores. For all you brand loyalists out there, remember to check different stores once in a while. Make sure to use loyalty apps—don't be loyal to the store yourself.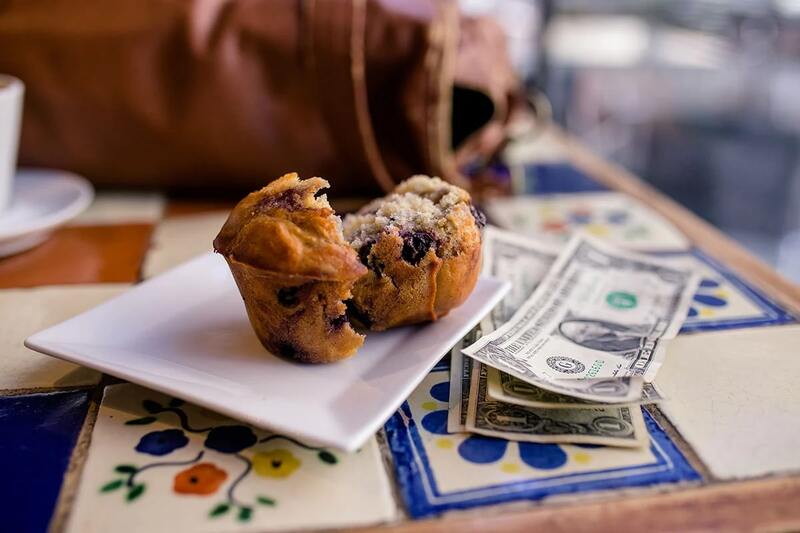 Some stores will charge you out of the eye for specific items. For example, a dollar store might sell cheaper cleaning products, and a butcher's or fishmonger's store might sell you produce much lower than a superstore would. Use the market to your advantage.
Coupons: The Modern Way
Rather than troll through the Sunday paper looking for clippings, you can visit a website and print them off at your convenience. Here are a few of the good ones: Pillsbury.com—as well as product samples, this site sends you $250 in yearly discounts.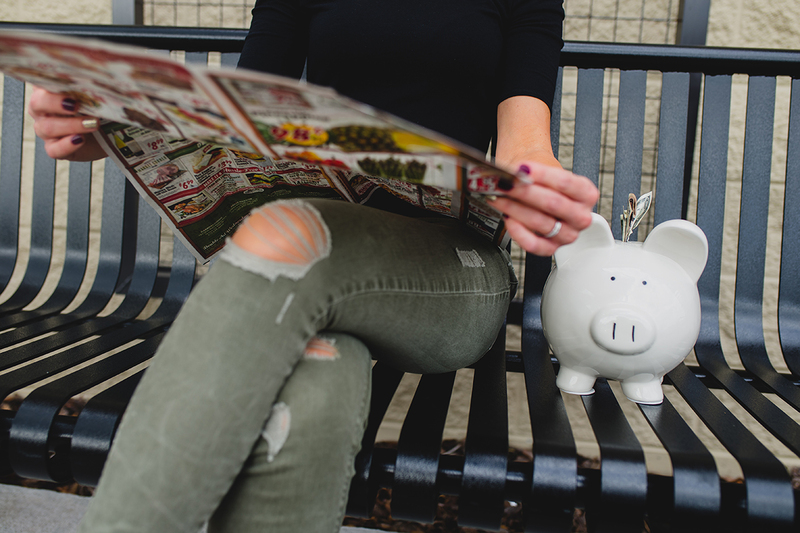 Betty Crocker—Another $250 delivered straight to your email address. Get discounts on items like cereal, fruit tins, and yogurts. Like Pillsbury, they also send you recipe ideas for tasty, nutritious meals on the cheap. 
Making Savings On Organics
If organic food is your thing, there's no reason to shell out extra cash. Plan your meals seasonally—skip out on the strawberries in fall or winter, for example. You might find the total at the bottom of your grocery bill to be smaller than you thought.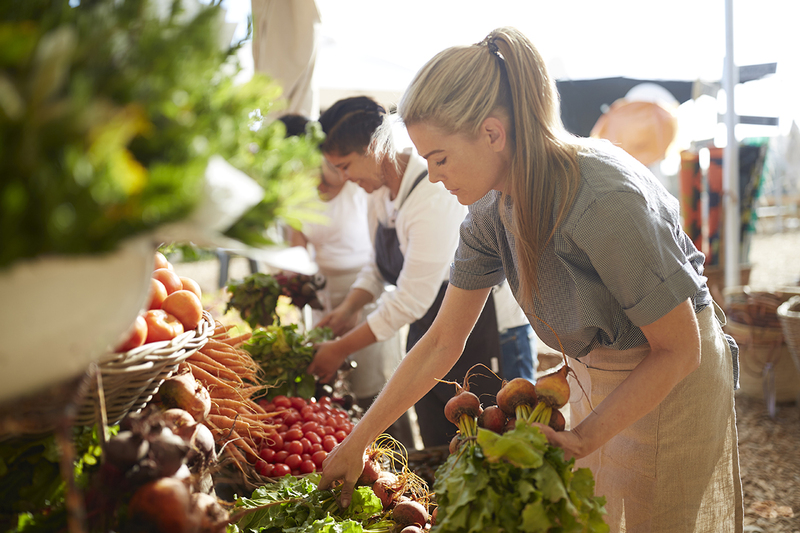 If you're looking for organic meat, it might be best to shop at your local wholesaler. Providing you have enough cold storage space to keep it in, you can pick up two to three months' worth of fish, pork, and beef for under $50. Plus, buying local food always helps to support your community.