Customers Boycotting Target After Their Latest Self-Checkout Change
Target is one of the largest retail chains in the US, with more than 1,948 stores nationwide. While people frequently flock there to shop for groceries, clothing, knickknacks, essential household items, and more, the popular brand has recently upset its loyal customer base.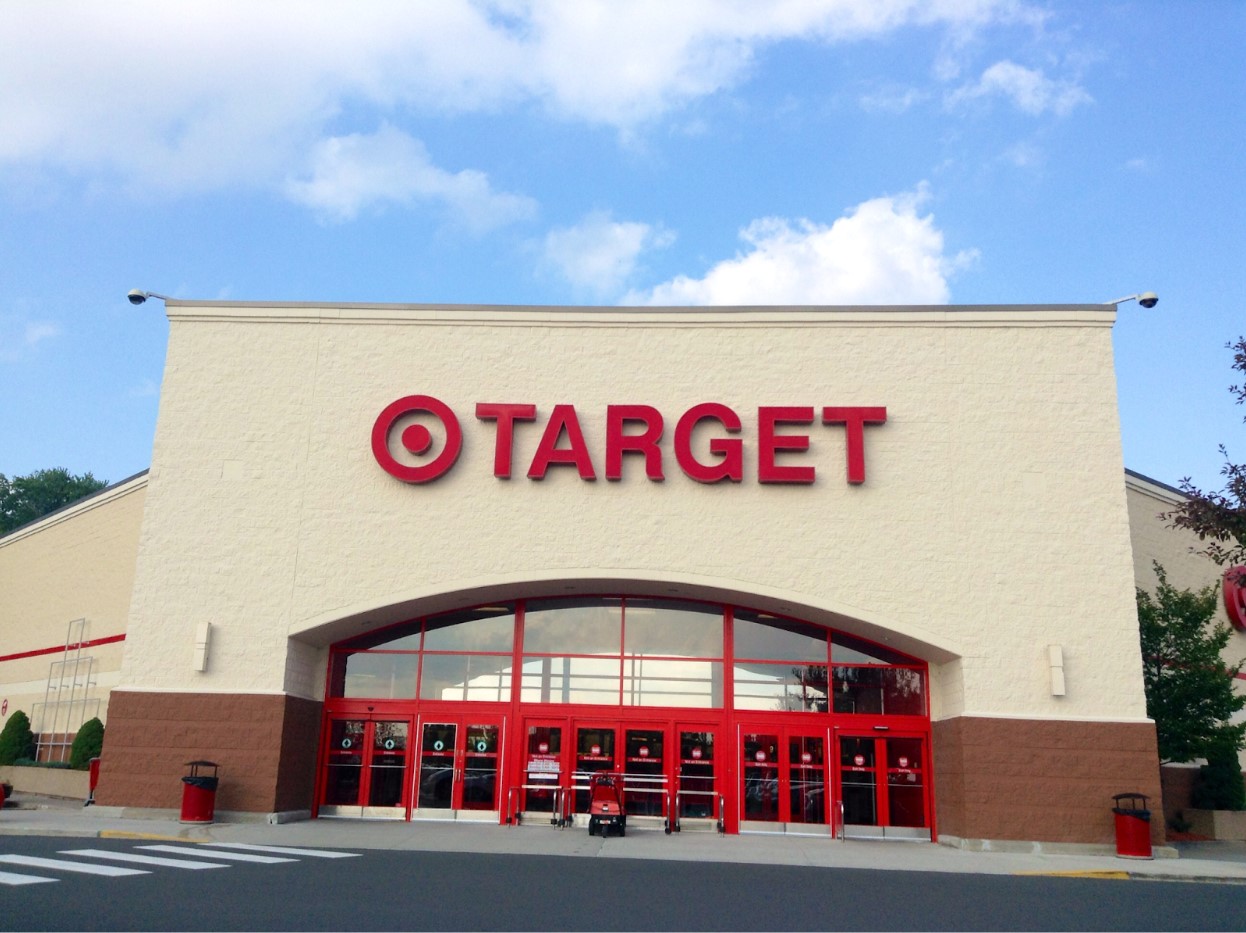 Target shoppers are frustrated with the store's new policy to limit the number of items you are able to ring up at the self-checkout kiosks. Many stores have already begun implementing the new restriction by limiting self-checkouts to patrons purchasing only 10 items or less.
Self-Checkouts Now Being Reserved for Shoppers With Few Items
Target customers are displeased with the retailer's latest strategy to reduce wait times by limiting self-checkout to people only buying less than 10 items.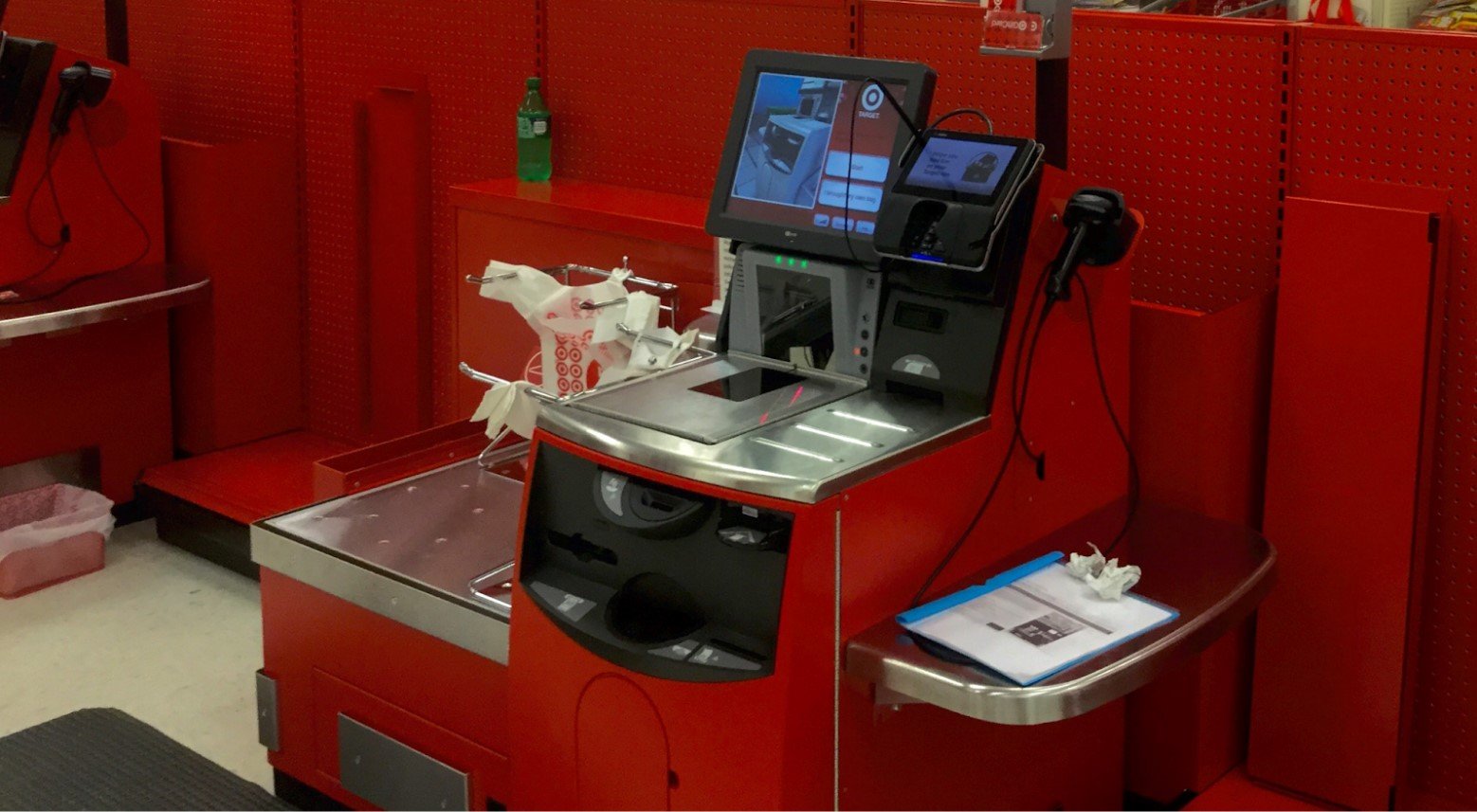 In recent years, self-checkouts have become a preferred way for people to shop, because checking out independently can often be quicker and more efficient than the cashier's line. However, several Target stores throughout Maine have already put a limit in place that curbs customers with full shopping carts from utilizing self-checkout kiosks.
Customers Swarm Social Media to Voice Concerns
For now, it remains unclear if Target's new self-checkout policy will be rolled out across the country.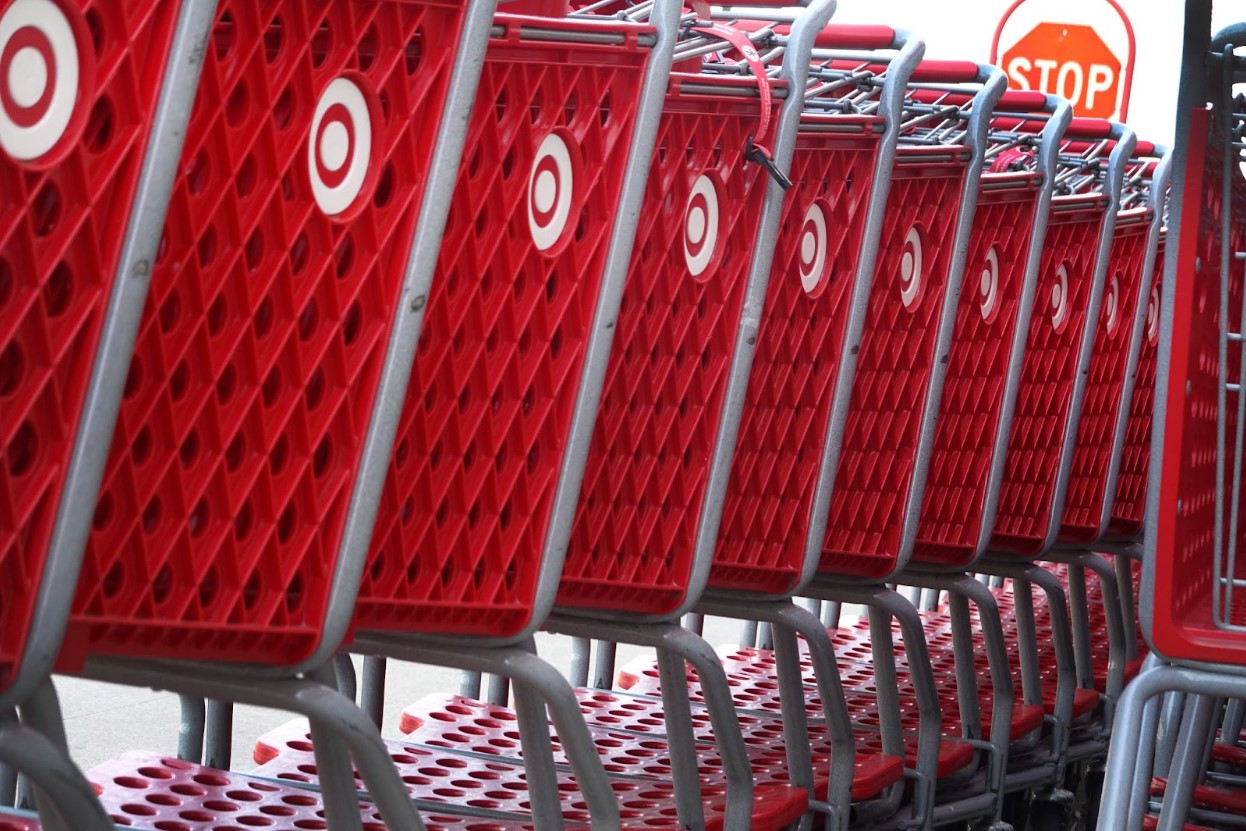 The retailer's swift pivot to rethink the way shoppers use self-checkouts comes after several disgruntled consumers took to social media to sound off on the long lines and lengthy wait times they've experienced at their local stores. One person tweeted that a Target in Illinois regularly has "huge lines" with only "3 registers open out of 18."
Target Shoppers Aren't Alone in Their Frustrations
Target isn't the only business getting slammed for its disproportionately long lines. Walmart shoppers nationwide have also vented about the absurd amount of time it takes to wait in line at stores.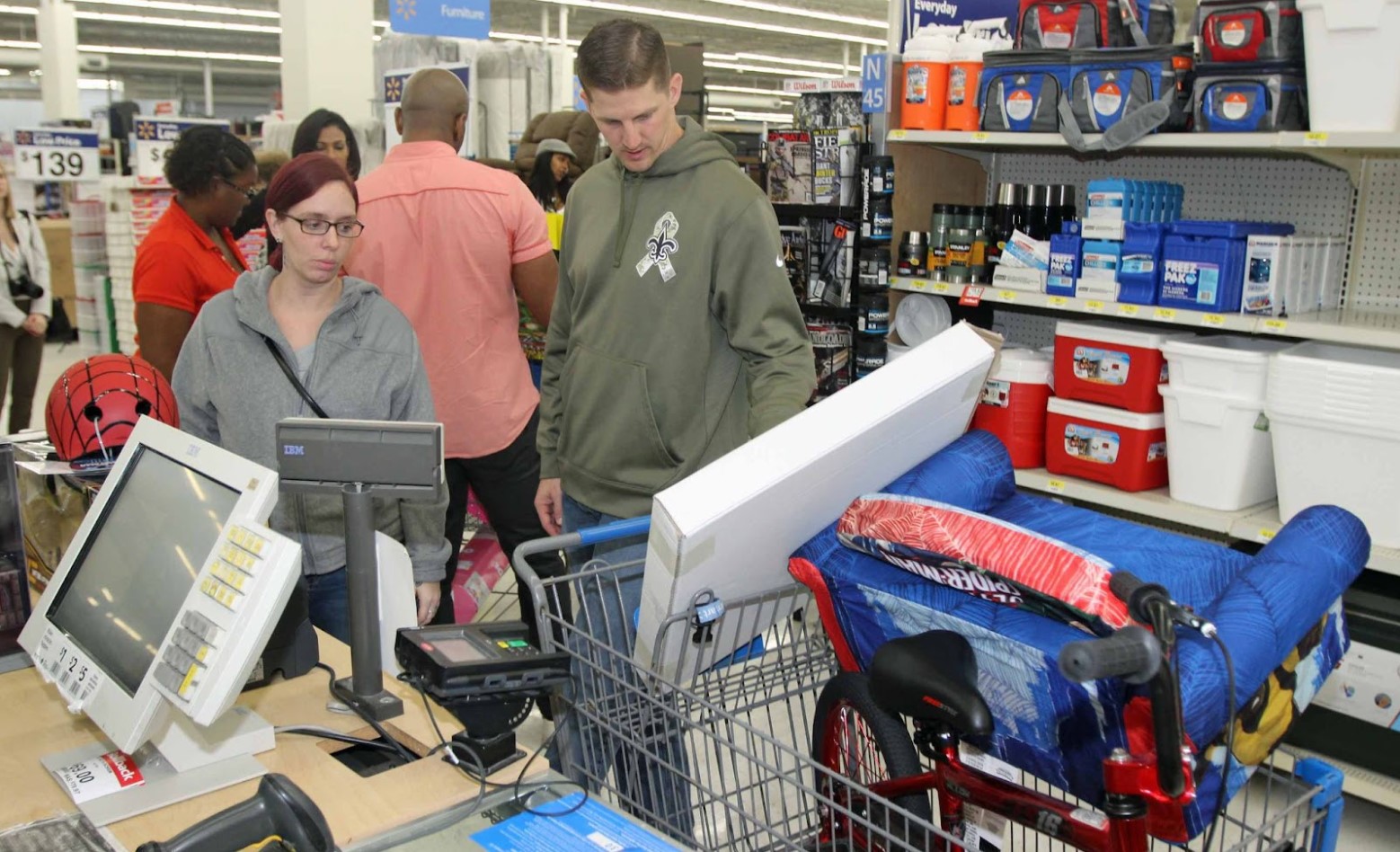 One Walmart shopper took to social media to complain about her local store, saying, "The line to check out was easily a mile long and they had one lane and a few self-checkout lines open." This appears to be a common theme for Walmart shoppers across the board, as many commenters admitted to similar experiences while shopping at the chain store. 
Customers Reach Their Breaking Point
While Target's new policy has aimed to reduce long lines and wait times, customers are complaining that they have managed to do the exact opposite.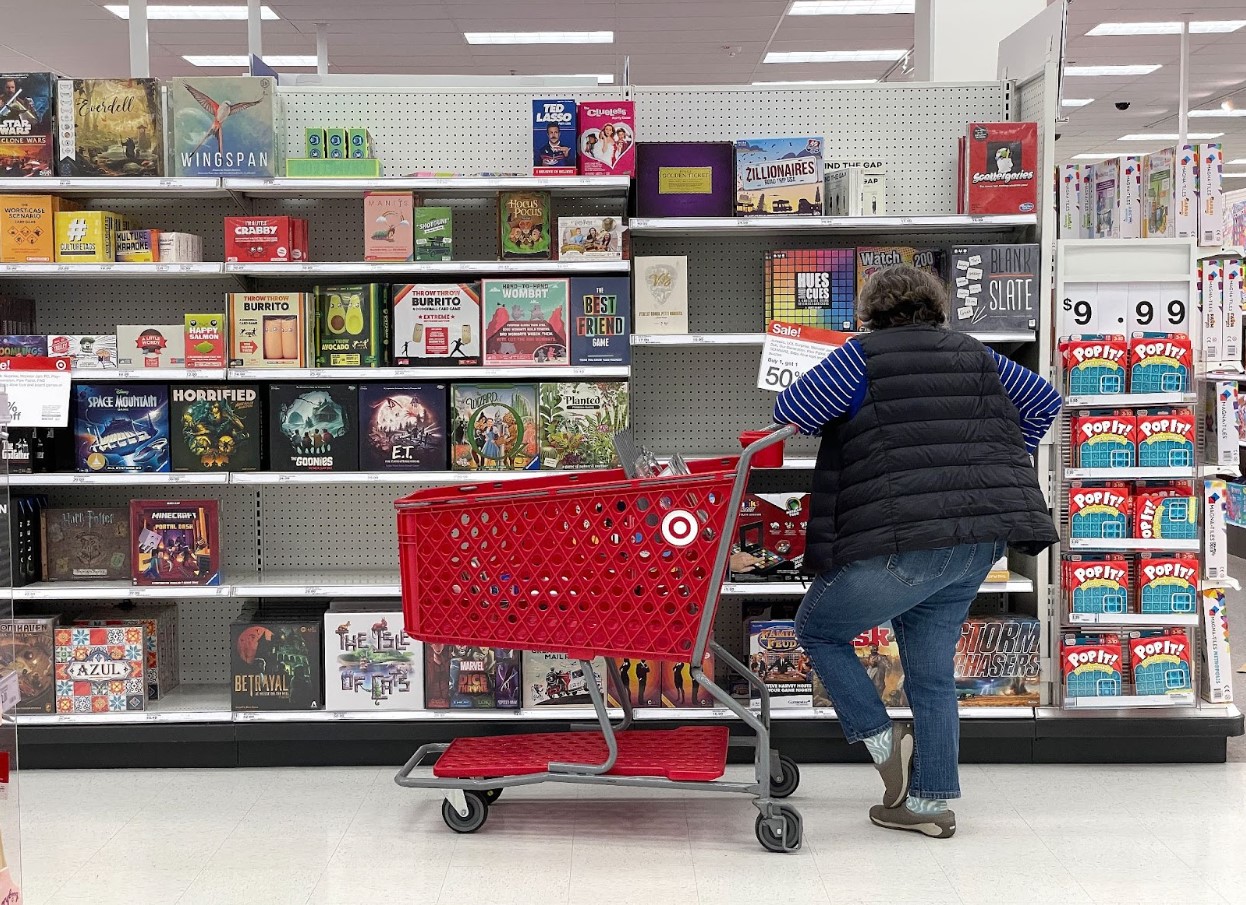 "Target is turning into Walmart. 16 lanes. One cashier. Mile long line for self-checkout. Why?!?" asked one person on X, the platform formerly known as Twitter. Another person vented their frustrations by tweeting, "Every time I go to Target there is a long line and only the self-checkout is available and maybe one cashier."
Other Retailers Have Followed Suit
Despite the intense backlash that Target is facing, other retailers have adopted similar policies regarding the number of items that can be purchased at the self-checkout.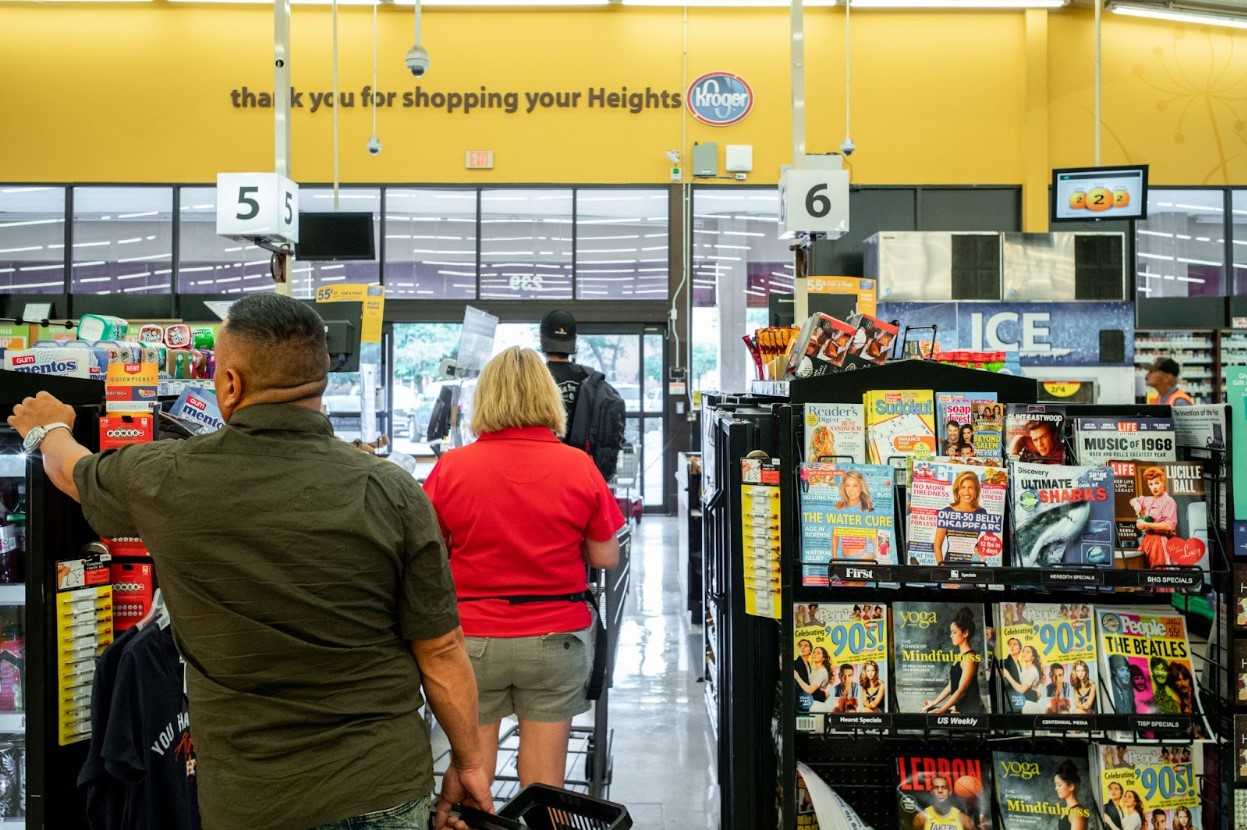 One annoyed shopper took to social media to share a photo of the extremely long lines inside a Kroger store. "This Kroger had two sets of self-checkout and only one is open," they wrote. "This is every day. Will be lucky to get out of here in the next 30 minutes."
Some Retailers Have Apologized for the Long Lines
Due to the amount of attention that the social media post received, a spokesperson for Kroger issued an apology for the inconvenience.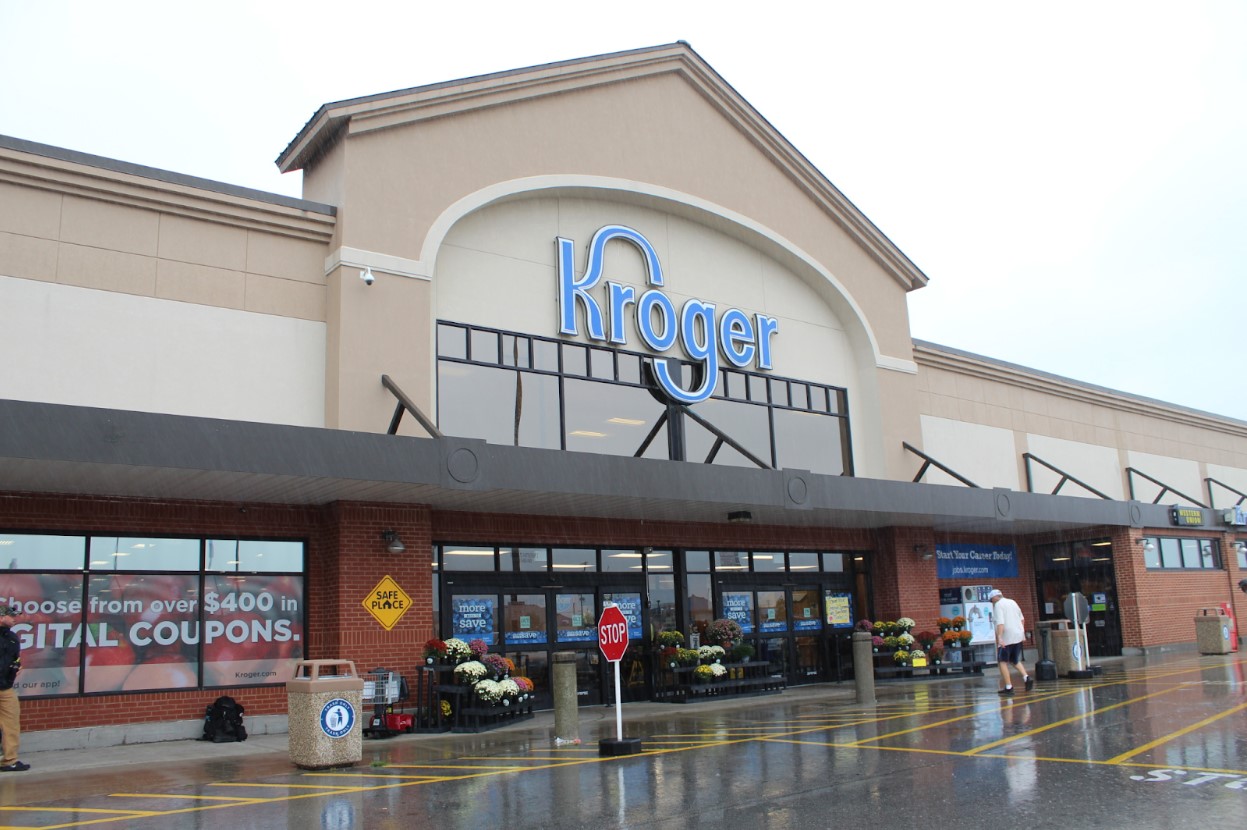 "We're sorry to see the line you experienced at self-checkout because half of the self-checkouts were closed at the time. We strive to provide plenty of checkout options during all business hours to meet all our customers' needs to avoid situations like this," Kroger said in a statement.
More Human Cashiers Need to Be Hired
Shoppers have also voiced their frustration with the lack of human cashiers at stores since the introduction of self-checkout machines. One person on X specifically called out Kroger for lack of employees working at the store.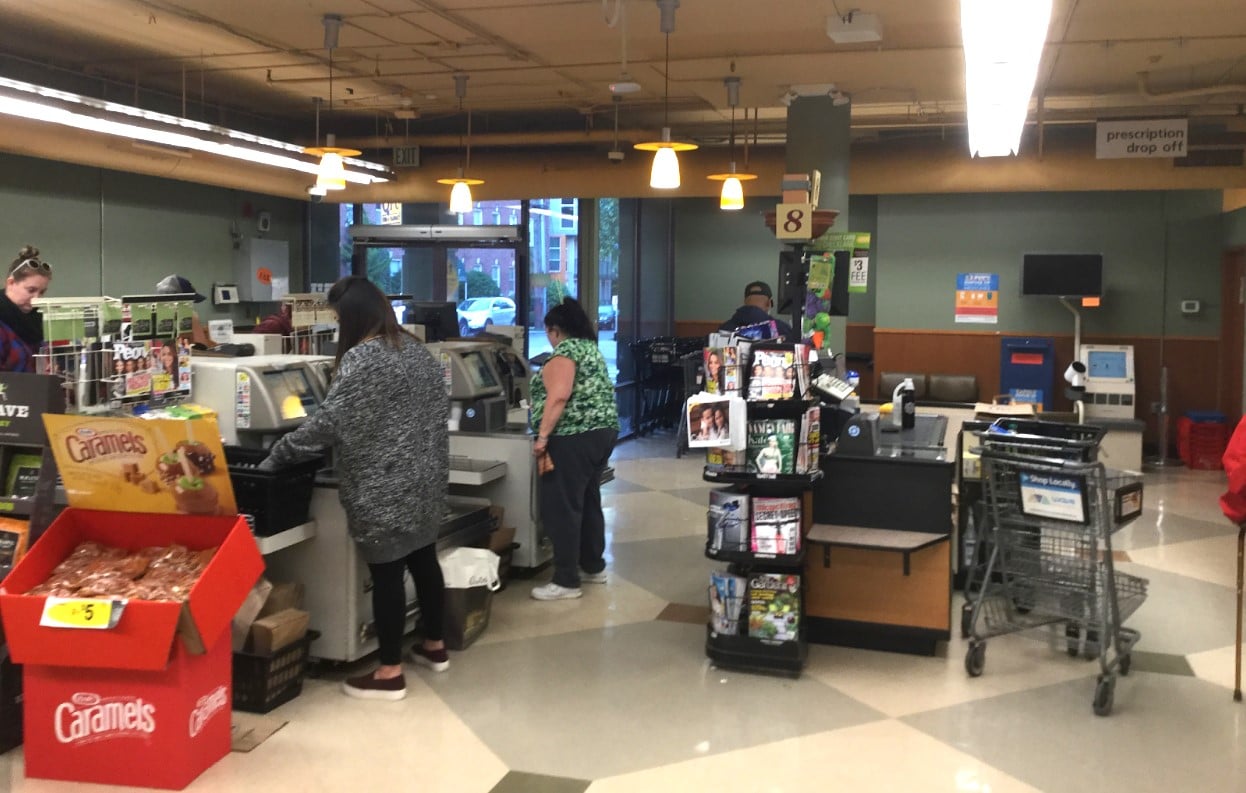 "Kroger would kill you to hire one more cashier per shift? I don't like waiting 30 minutes to check out!" they complained. A spokesperson for the store replied by saying, "We certainly understand the frustration of waiting to check out for so long. We will be more than happy to pass along your feedback of needing to hire more cashiers."
Eliminating Self-Checkouts from Select Stores
Retailers like Walmart are taking extreme measures to quell customer criticism regarding self-checkout kiosks. Walmart revealed plans to completely remove self-checkouts in three of its stores in Albuquerque, New Mexico.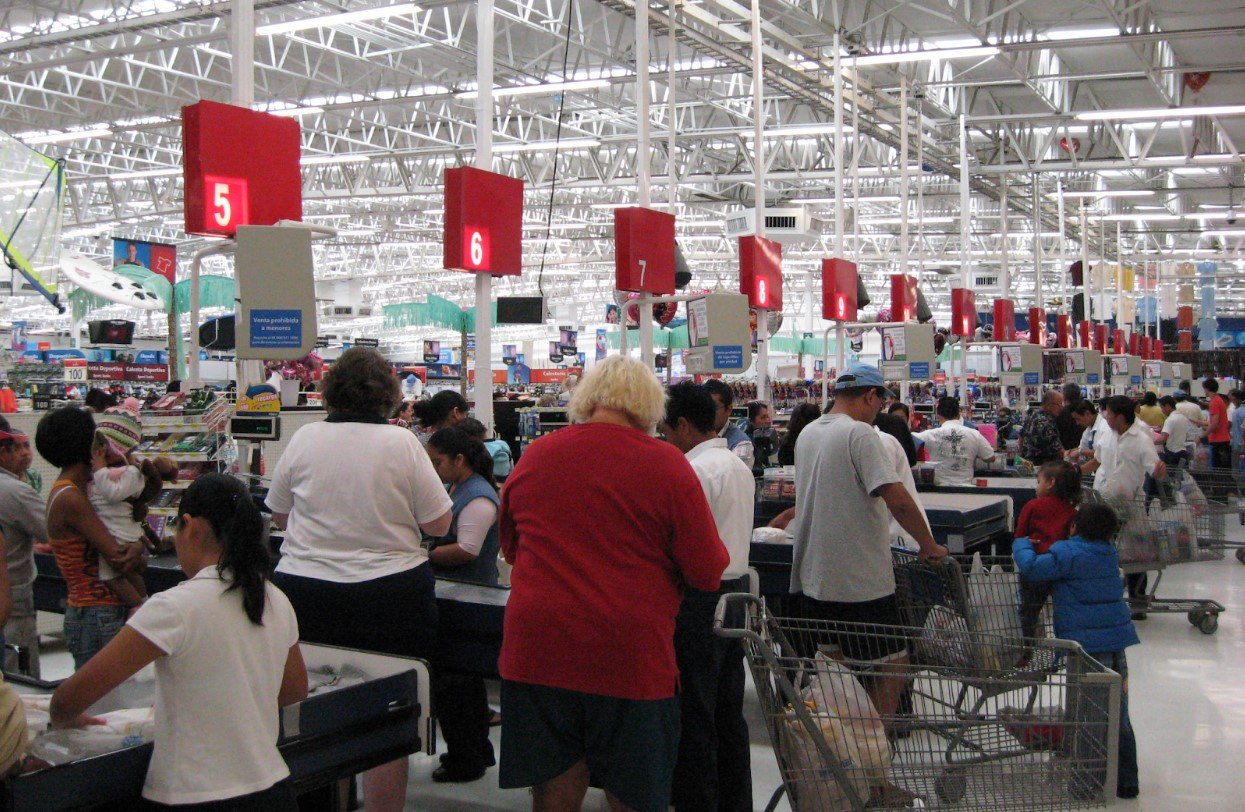 If things go well, other Walmart locations are likely to do the same. Josh Havens, a spokesperson for the giant retail chain spoke out about the problems surrounding self-checkouts at Walmart. "We continually look at ways to provide our customers with the best shopping experience and that includes adjusting the checkout area in stores," he said.
Costco Plans to Have Staff Assist With Self-Checkout
Costco, a retailer that is notorious for having ridiculously long lines, has also announced plans to change the self-checkout process at its stores.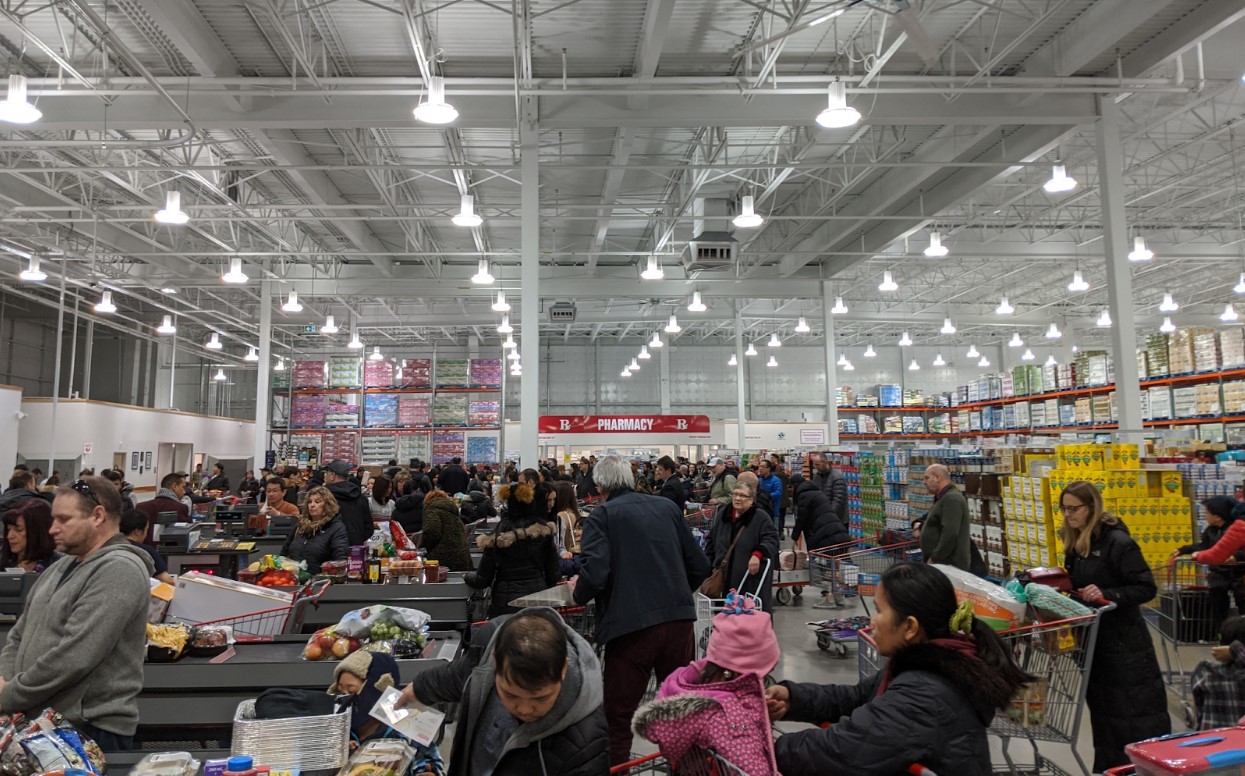 Instead of removing self-checkout kiosks, the retailer has encouraged employees to check customer's membership cards and help them with scanning their items. Adrian Beck, a professor at the University of Leicester in the UK, has said that more theft occurs when customers use self-checkout machines. 
Self-Checkouts Aren't Exactly User-Friendly
According to Beck, the average customer lacks the knowledge and skills required to successfully use self-checkout kiosks without error.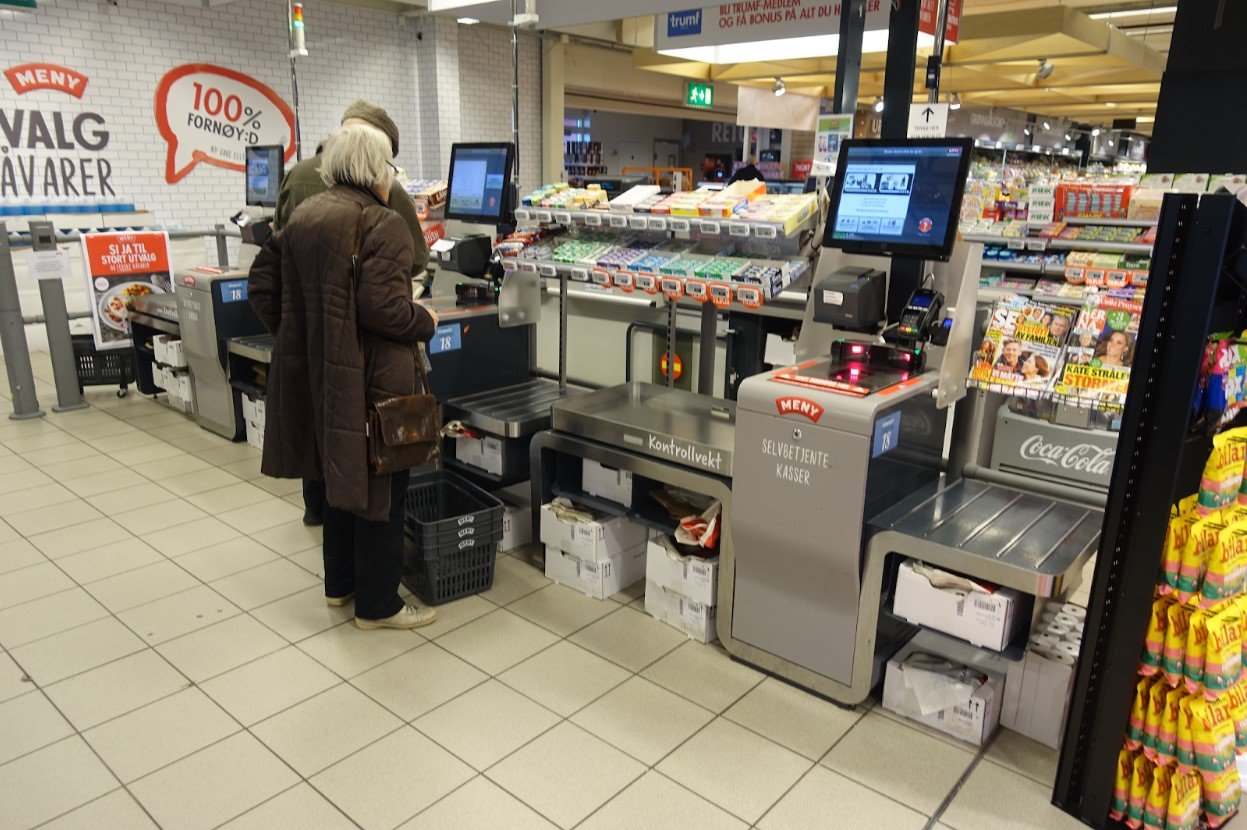 "If you had a retail store where 50 percent of transactions were through self-checkout, losses would be 77 percent higher," he said. While cashiers have been trained to use the register, many customers are clueless when it comes to operating a self-checkout machine, "Consumers are not very good at scanning reliably. Why should they be? They're not trained," said Beck.
The Numbers Don't Lie
A 2021 survey conducted by Raydiant showed that of 1,000 shoppers, 67% have experienced a "failure" at a self-checkout kiosk.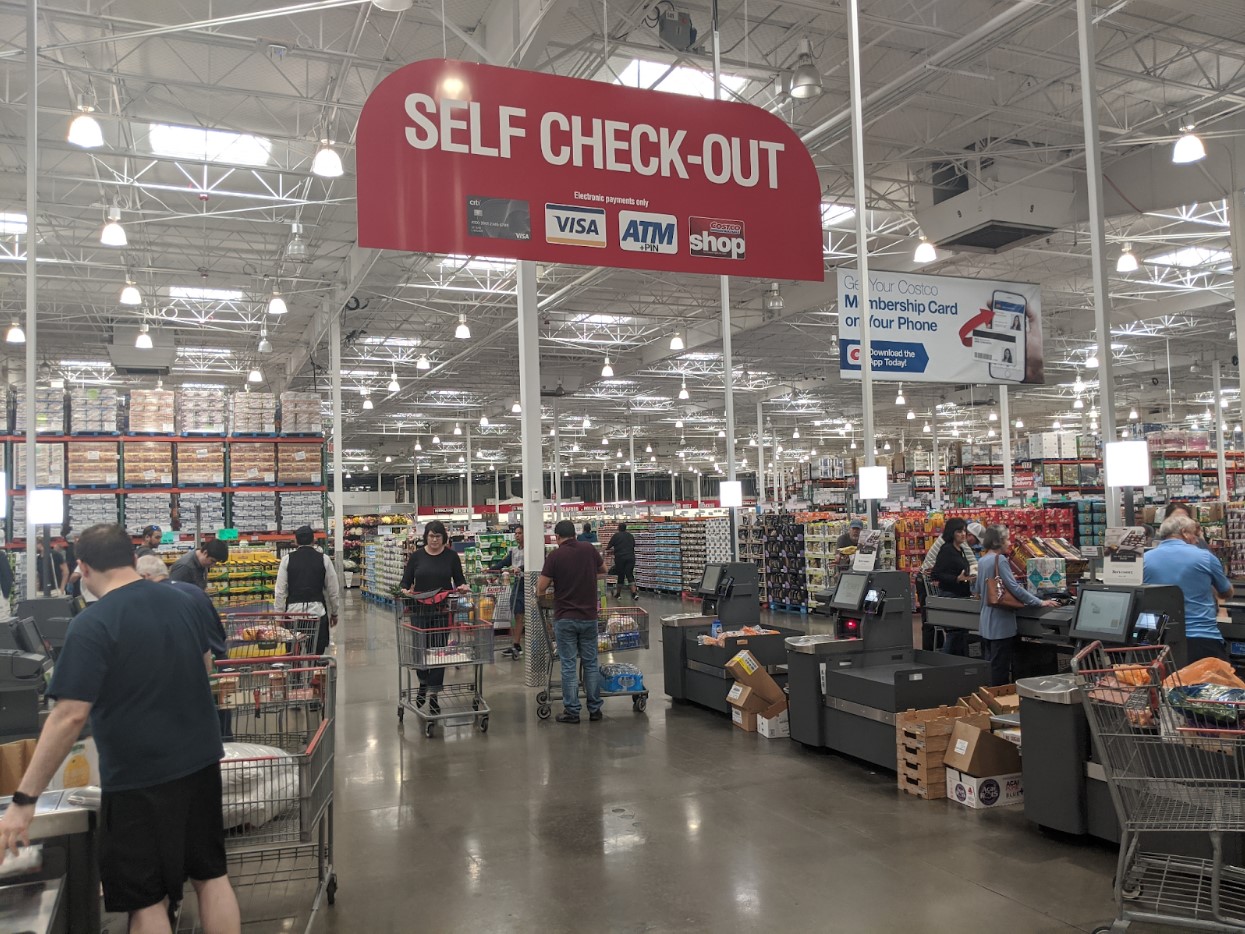 Repeated bad experiences at the self-checkout have soured the opinions of 25% of those surveyed, who said they would not use self-checkouts again if given the option. However, self-checkouts have proved to be the preferred method for most shoppers. 85% of those polled strongly believed that self-checkouts are the faster, more efficient choice for shoppers.