Celebrity Millionaires Who Drive Cheap Cars
With fame comes fortune and with fortune comes expensive taste. Celebrity millionaires love to throw money around on clothes, jewelry, houses, parties, dubious health products, and, of course, cars. The cliche image of a dapper millionaire (or billionaire) cruising around town with the top down is a cliche for a reason: it's true.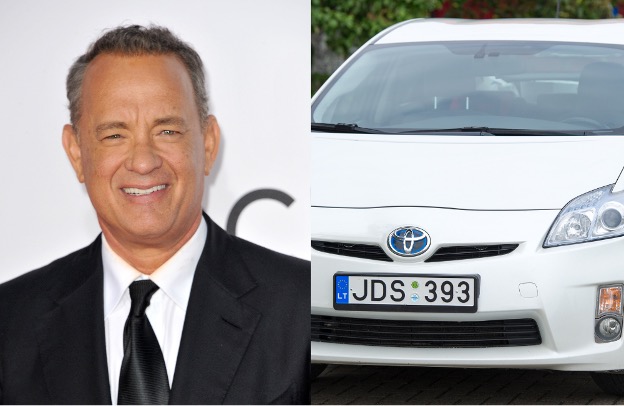 Well, it's mostly true. However, plenty of rich and famous folks choose to buy budget cars. The reasons why can range from simple personal taste to a desire to fly under the radar as people are more likely to watch a passing Lamborghini than a passing Toyota Camry. Although the reasons may differ, the outcome is the same. Let's take a look at some celebrities who choose to drive budget cars.
Samuel L. Jackson
Net Worth: $250 Million
Car Cost: $39,000
Samuel L. Jackson is an A-list star who has been raking in the money and audience acclaim since the Patriot Games in the early '90s. He's currently worth nearly $250 million. Yet despite that kind of wealth, he still chooses to drive around in a relatively inexpensive Toyota Camry.
At only $39,000, it's not going to break his bank. Although he uses the Camry for daily activities, he also has a fancy Maybach 57S (priced around $200,000) for joy rides along the coast.
Cameron Diaz
Net Worth: $140 Million
Car Cost: $32,500
Cameron Diaz first gained fame and fortune back in 1994 when she played Jim Carrey's girlfriend in The Mask. After that, she starred in hit after hit (mostly romantic comedies, but also dramas like Gangs of New York).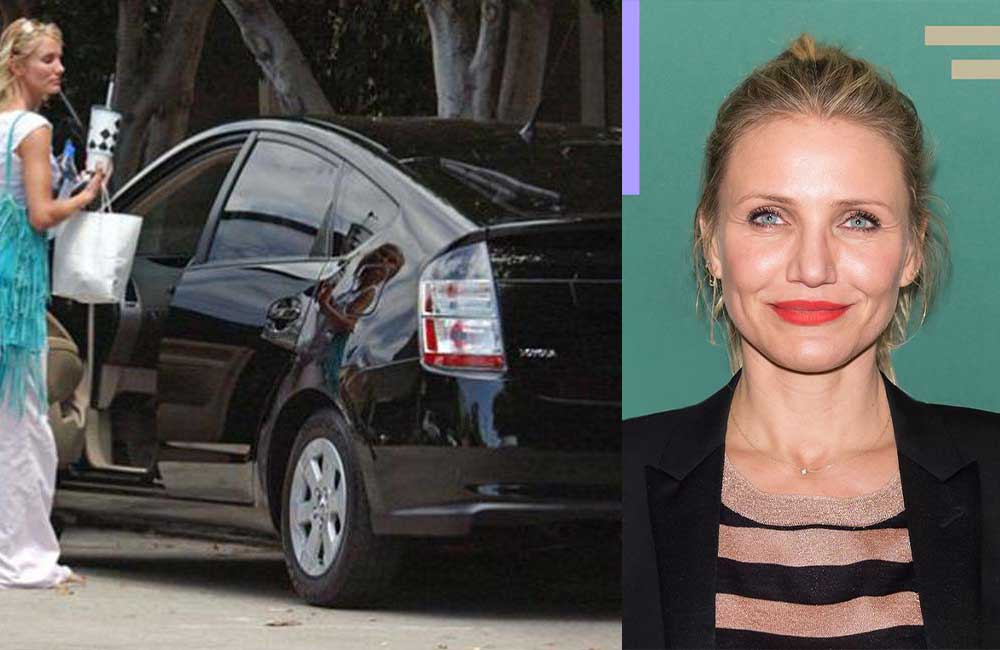 With fame came fortune. Diaz's net worth is over $140 million, so she can afford pretty much whatever she'd like. Although she does enjoy fancy clothes, she's less concerned with fancy cars. Most days, she drives around in a modestly priced Toyota Prius.
Daniel Radcliffe
Net Worth: $110 Million
Car Cost: $11,000
Daniel Radcliffe's bank account grew exponentially after he landed the role of Harry Potter. Over the course of 10 years, from 2001's Harry Potter and the Sorcerer's Stone to 2011's Harry Potter and the Deathly Hallows II, he made nearly $100 million!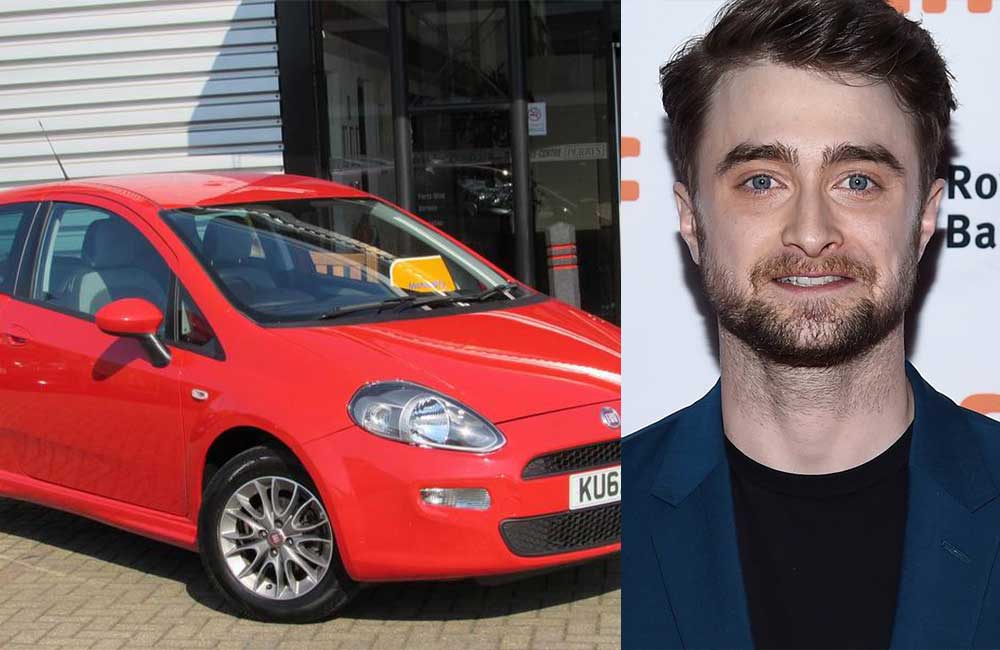 Despite that kind of cash, Radcliffe does most of his driving in an $11,000 Fiat Punto. He bought it shortly after his 18th birthday, and it fits well within his frugal spending habits. Luxury cars are just not his thing.
Steve Ballmer
Net Worth: $90 Billion
Car Cost: $28,000
Steve Ballmer was one of the first employees of Microsoft way back in 1980. In 2000, he took over as CEO and stayed in that role until 2014. His stock options over the course of a 34-year career made him a billionaire many times over.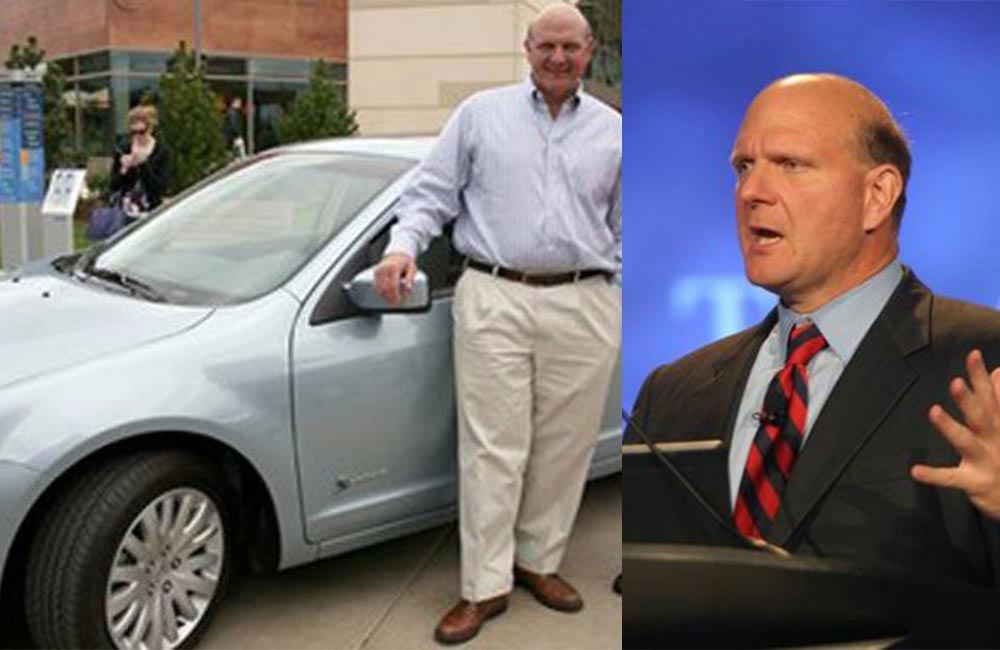 Although he's a billionaire, he doesn't drive fancy cars like his posh peers. Instead, he opts for a $28,000 Ford Fusion Hybrid. He purchased it as a family-friendly ride, and it was personally delivered by Alan Mulally, the former CEO of Ford.
Jack Ma
Net Worth: $37.1 Billion
Car Cost: $14,000
Jack Ma went from being an English teacher to being the 5th wealthiest person in China. As of 2022, his net worth stands at about $37.1 billion. Most (if not all) of that wealth came from co-founding the Alibaba Group back in 1999.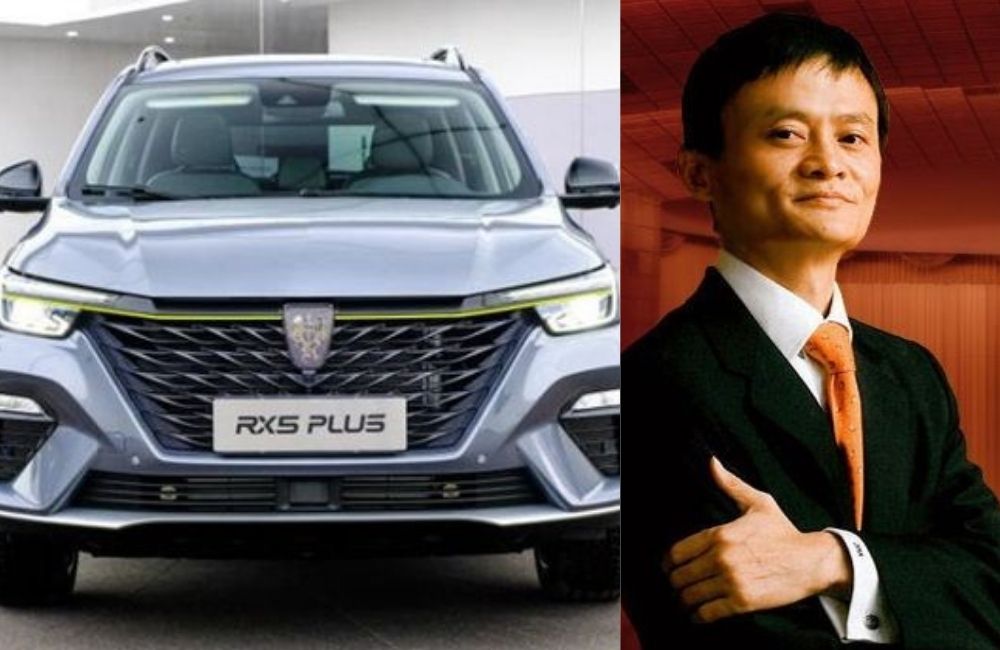 Despite being able to easily afford any car on the market, Ma chose to go with the $14,000 Roewe RX5 SUV. This incredibly affordable car doesn't draw too much attention and is perfect for his wife and three kids.
Kristen Bell
Net Worth: $40 Million
Car Cost: $33,520
Kristen Bell first gained fame back in 2004 with the drama TV series Veronica Mars, and her fame (along with the fortune) has only grown since then. More recent work includes the comedy series The Good Place and animated hits Frozen and Frozen II.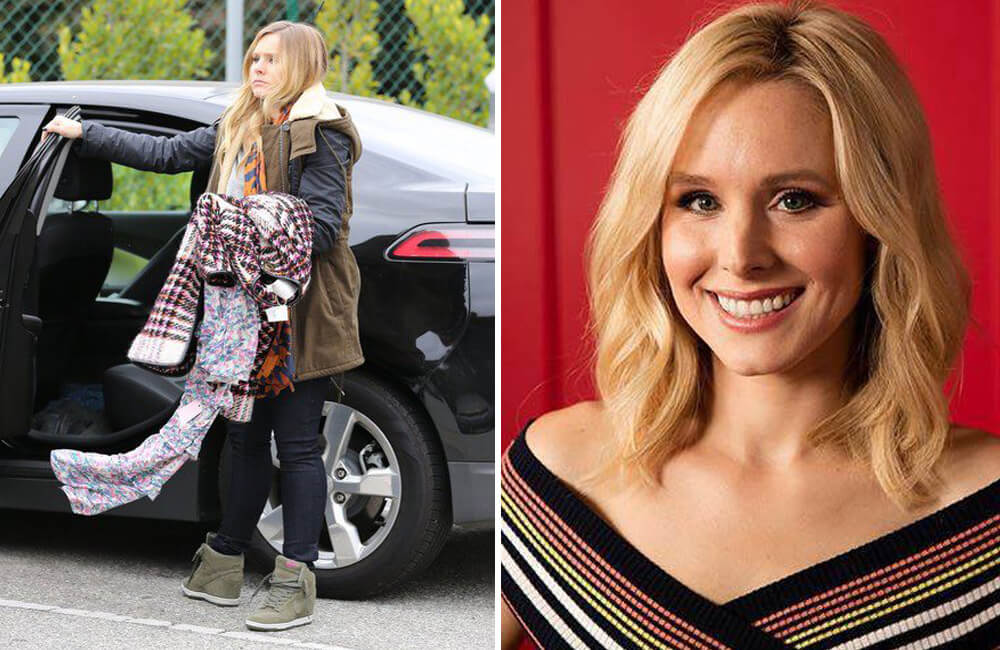 Despite being worth nearly $40 million, she drives a relatively inexpensive Chevy Volt (about $33,000). She jokes that it helps to "neutralize" the energy coming from the truck that her husband Dax Shepard drives around town.
Sergey Brin
Net Worth: $95.6 Billion
Car Cost: $32,500
Sergey Brin, the co-found of Google, has enough money to buy whatever car his heart (and wallet) desires. Yet despite having a $95.6 billion worth, Brin chooses to tool around town in a Toyota Prius worth a modest $32,500.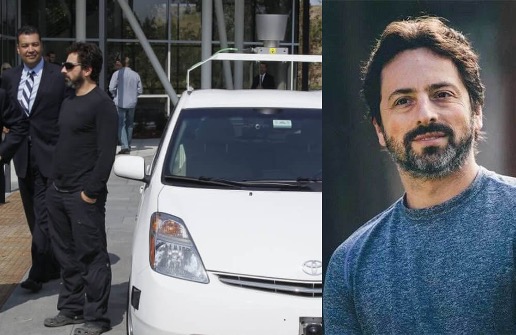 One reason might be the fact that it's a great family car. Brin has two kids from two wives, so it might be the most convenient solution for driving to school, sports, and any extracurricular activities. Also, it could be the fact that his employees painted his Tesla Model S bright pink.
Tom Hanks
Net Worth: $400 Million
Car Cost: $14,000
Tom Hanks is easily one of the most popular, wealthiest, and well-liked actors in Hollywood – and has been so ever since he starred in 1984's Splash. Hanks is worth around $400 million. However, like his nice-guy persona on screen, he doesn't like to flaunt it around.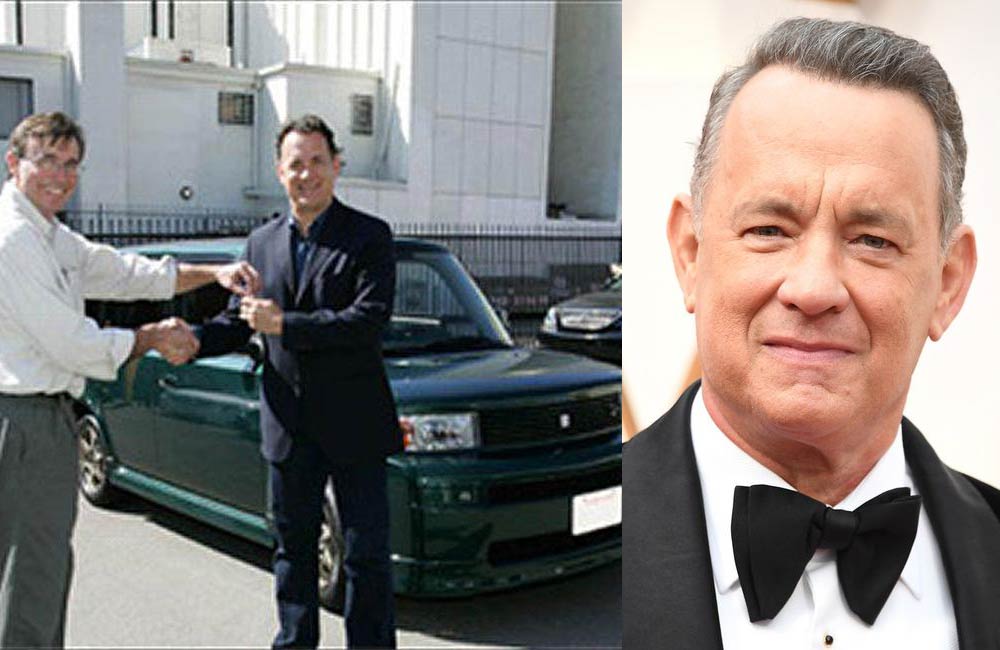 That's why he chose the electric Scion xB as his car of choice. At $14,000, it's well within his means – and his style. Hanks is known to prefer functional and reliable cars over glitzy and glamorous ones.
Steve Wozniak
Net Worth: $100 Million
Car Cost: $36,000
Steve Wozniak, or "Woz" as legions of friends and fans call him, co-founded Apple way back in 1976. Although he never became as wealthy as Steve Jobs, he's doing just fine with his $100 million.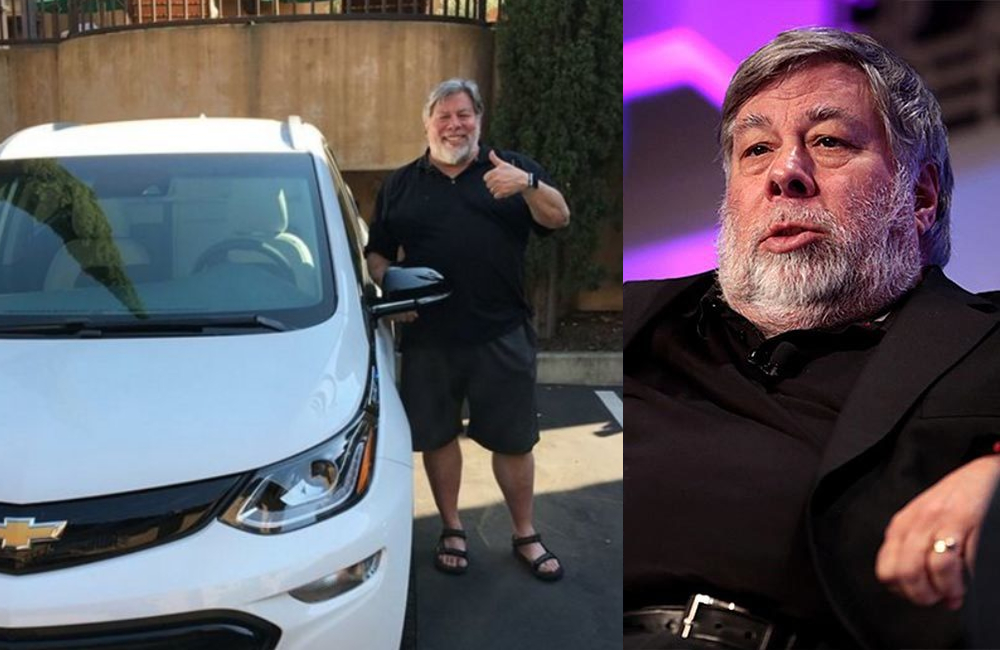 Woz is a pretty casual guy (as you can see from the shorts and sandals pic above), so it's no big surprise that he chose to go for a $36,000 Chevy Bolt rather than something 10 times the price. That being said, he does have a Tesla but only uses it for cross-country trips.
Danny DeVito
Net Worth: $80 Million
Car Cost: $24,325
Back in 2000, the General Electric Company (GE) recalled their EV1 electric cars due to safety concerns. The actor Danny DeVito was an EV1 driver who had to give the car back. However, he didn't give up on the dream of electric cars.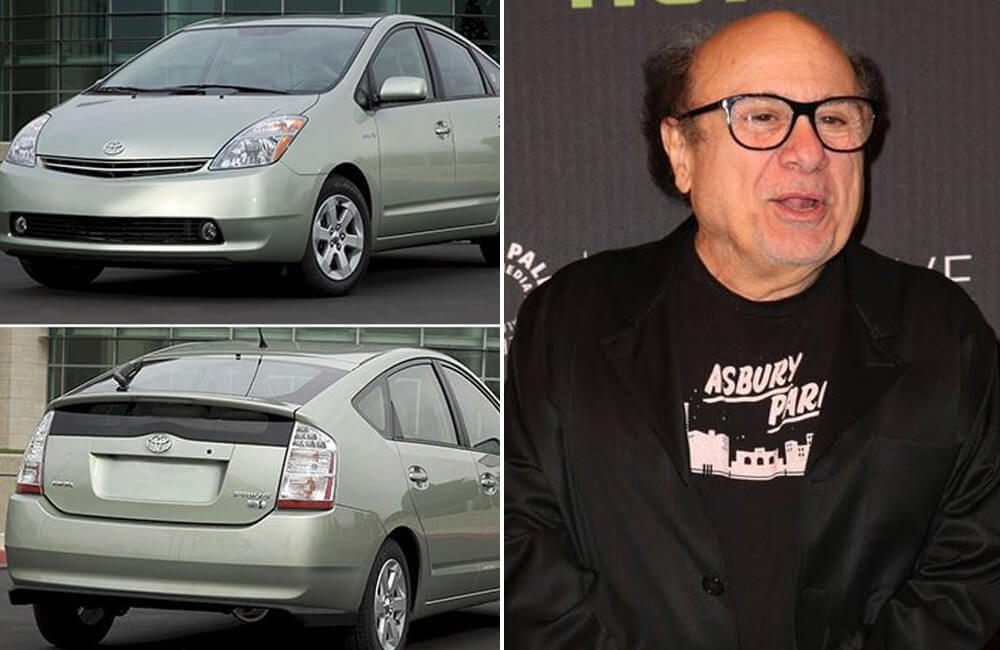 In 2006, he shelled out about $25,000 for a Toyota Prius. For someone worth nearly $80 million, that's peanuts. DeVito didn't buy it for the price, though. He's a longtime advocate for better environmental policies, so the hybrid car makes perfect sense.